Fireflies Hit All-Star Break on High Note
Ben Hernandez throws season-best outing in 7-4 victory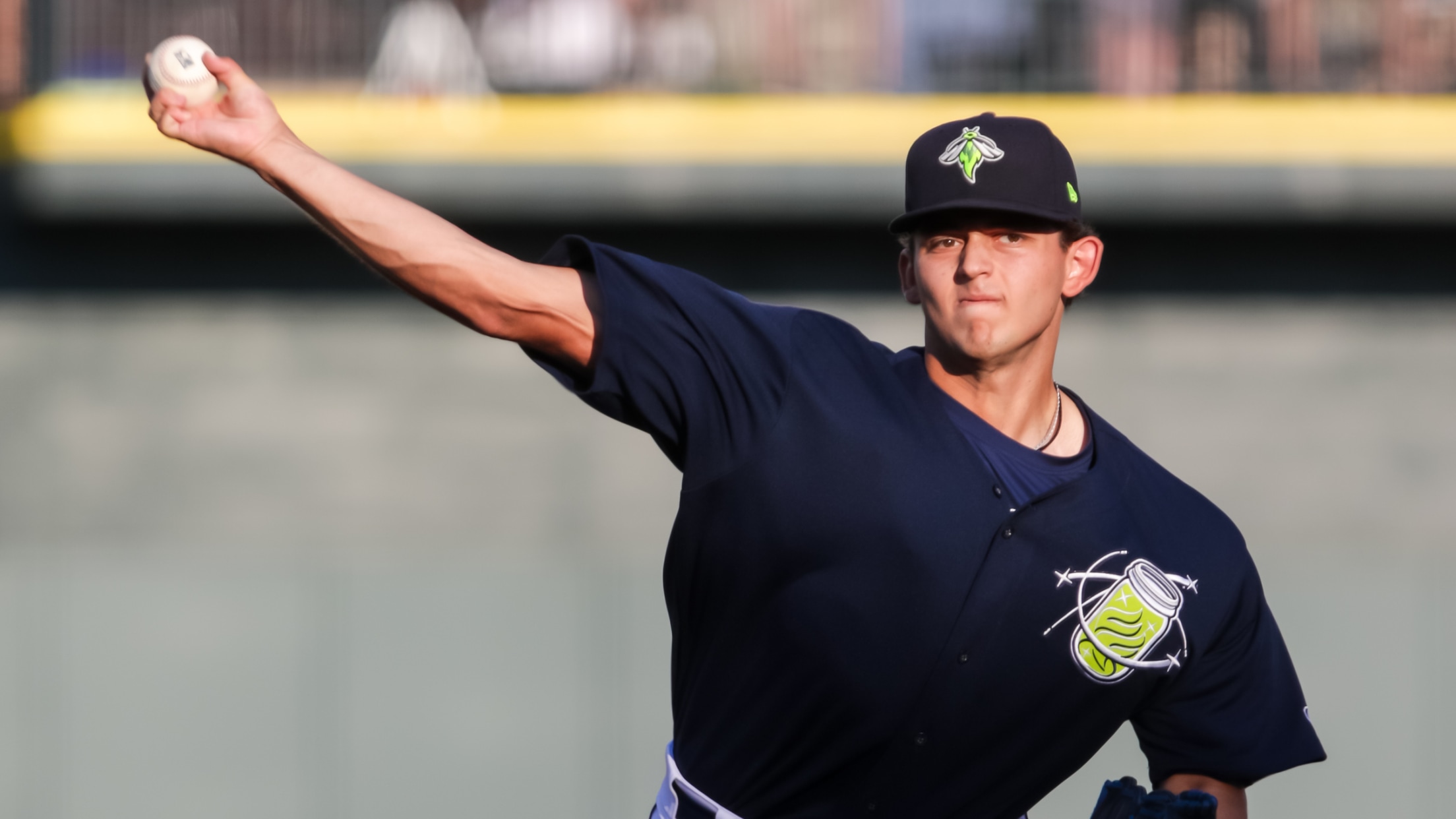 COLUMBIA, SC – Ben Hernandez was phenomenal, twirling 5.2 one-hit innings as the Fireflies downed the Down East Wood Ducks 7-4 Sunday afternoon at Grainger Stadium. The righty fanned three batters without walking any. It was Ben Hernandez's (W, 1-4) longest outing of the season and left the bullpen with
COLUMBIA, SC – Ben Hernandez was phenomenal, twirling 5.2 one-hit innings as the Fireflies downed the Down East Wood Ducks 7-4 Sunday afternoon at Grainger Stadium.
The righty fanned three batters without walking any. It was Ben Hernandez's (W, 1-4) longest outing of the season and left the bullpen with little work to do as the offense had already given them a four-run lead.
Columbia inched ahead in the top of the ninth to provide cushion for Luis Barroso (S, 7) who recorded the final three outs. First, Jean Ramirez laid down a sacrifice bunt that allowed Joshua Rivera to come around and double Columbia's lead to 6-4. Next, Carter Jensen singled to shallow left field to score Jaswel De Los Santos.
The Fireflies' (13-8) bats got started in the third inning. Jaswel De Los Santos and Joshua Rivera executed a double steal to break the scoreless tie. The next inning, the offense doubled down, as Guillermo Quintana slashed a double down the left field line to score River Town and move Carter Jensen to third base. Dayton Dooney grounded out next to bring home Jensen and give Columbia a 3-0 lead.
The next inning, Jean Ramirez smashed a two-run blast to plate De Los Santos and give the Fireflies a 5-0 lead.
Ben Wereski got into a bit of trouble in the bottom of the eighth inning, allowing a trio of Down East (12-8) runs to score. Marcus Smith hit a sacrifice fly to score Cameron Cauley, then Josy Galan sent his 12th homerun of the season over the left field fence to cut Columbia's lead to one.
Columbia heads home July 22-24 after the All-Star Break for a weekend series. The Fireflies will have a t-shirt giveaway, a fireworks show and will host Night Under the Big Top, bringing the circus lifestyle to Segra Park. Saturday's game caps off with the Fireflies shooting a man out of a cannon on the field prior to a Fireworks show! For tickets, visit FirefliesTickets.com.