Fireflies Rally Stymied by Three-Run Ninth
Fireflies lose 6-2 after cutting Augusta's lead to one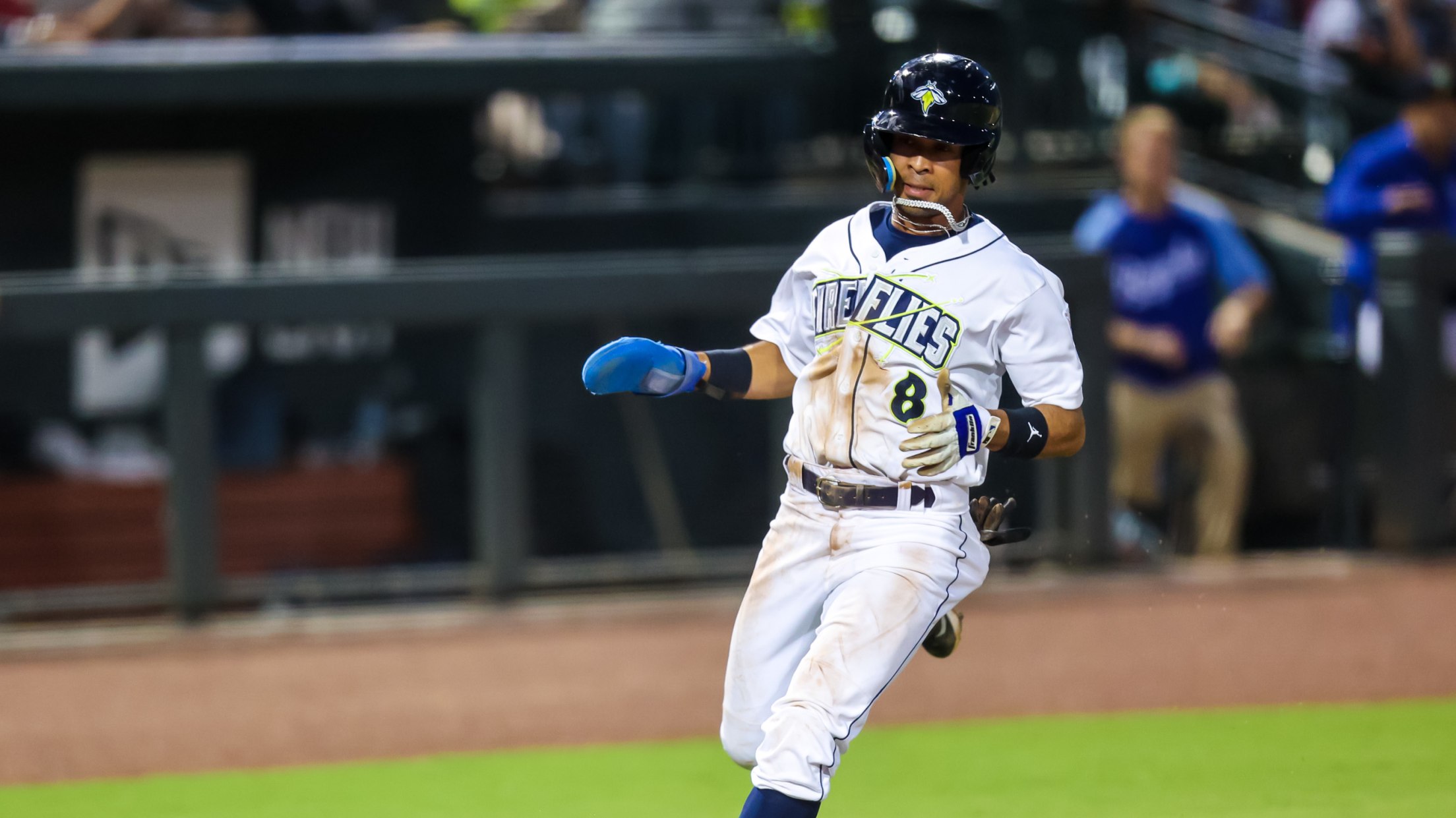 COLUMBIA, SC – The Fireflies came within one thanks to the long ball in the eighth, but their rally was upended after allowing three runs in the ninth and Columbia dropped Friday night's contest at Segra Park 6-2 to the Augusta GreenJackets. The Augusta GreenJackets (30-25) were able to halt
COLUMBIA, SC – The Fireflies came within one thanks to the long ball in the eighth, but their rally was upended after allowing three runs in the ninth and Columbia dropped Friday night's contest at Segra Park 6-2 to the Augusta GreenJackets.
The Augusta GreenJackets (30-25) were able to halt Columbia rally, adding three runs off reliever Luis Barroso in the ninth. Cal Conley led the frame off with a triple, then with one out, Brandol Mezquita doubled, Brandon Parker tripled and Adam Zebrowski ripped a two-bagger down the right field line, sustaining Augusta's lead, putting the visiting team in front 6-2.
The Fireflies (15-40) had some late inning magic, finding the scoreboard in the eighth inning, after starter J.J. Niekro was pulled, spinning seven scoreless against Columbia. Erick Peña led off the frame with a walk, and then Enrique Valdez blasted his third homer of the season to cut Augusta's lead to 3-2 with only one out.
The GreenJackets were able to crack the score column first again Friday night, this time in the second frame. With Fireflies starter Frank Mozzicato on the rubber, designated hitter Brandon Parker drove a double over right fielder River Town's head to set up Adam Zebrowski for a big two-run homer over the left-field fence. It was the backstop's sixth longball of the season and put Augusta up 2-0.
Mozzicato finished the game with 2.2 innings of work, allowing six hits and two walks, but he limited Augusta to only a pair of runs, thanks in part to Ben Wereski, who entered the game and stranded the bases loaded in relief of Mozzicato in the third.
Wereski had an incredible game in relief, after stranding the bases loaded in the third, he scattered five hits throughout four more innings of relief, allowing just a single run before giving way to Luis Barroso, who closed out the game.
Columbia continues the series with the Augusta GreenJackets tomorrow night at Segra Park at 6:05 pm. RHP Ben Hernandez (0-3, 5.56 ERA) gets the nod for the Fireflies and Augusta counters with RHP Jordano Perez (2-2, 4.40 ERA).
MLB Play Ball Weekend continues tomorrow night at Segra Park! National entertainment act BirdZerk! will be performing between innings and there will be a dazzling fireworks show following the game. Tickets are available at FirefliesTickets.com.