Kudrna Dazzles in Debut; Fireflies Lose 5-1
Columbia has found a 1-2 starting pitching pair from 2021 draft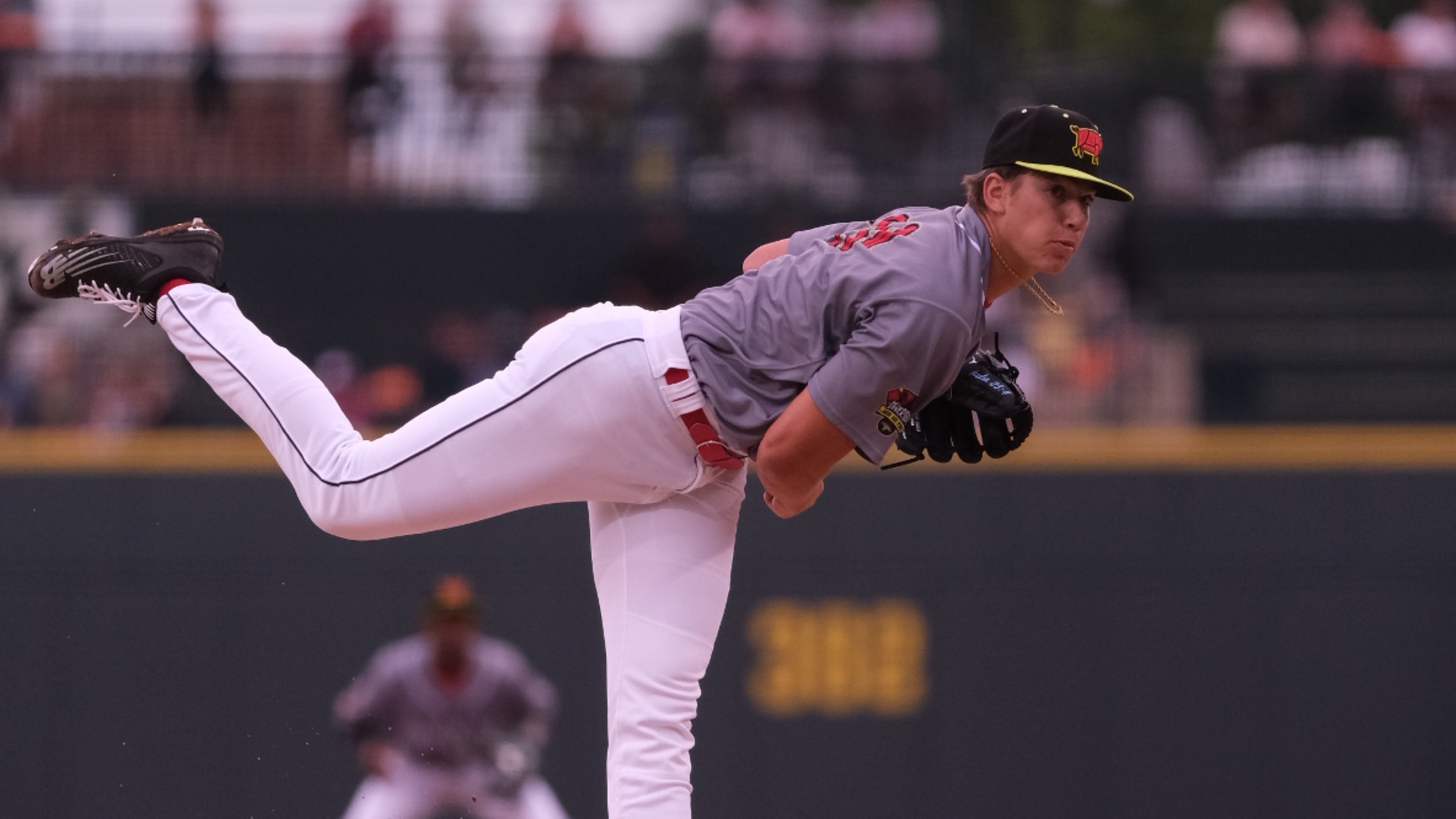 COLUMBIA, SC – Los Chiccarones de Columbia weren't able to support an excellent start from second round 2021 draftee Ben Kudrna, as they fell to Los Pelicanos 5-1 at Segra Park Saturday evening. Tonight, Los Chiccarones (11-27) had the opportunity to watch another fantastic debut. Ben Kudrna (L, 0-1) had
COLUMBIA, SC – Los Chiccarones de Columbia weren't able to support an excellent start from second round 2021 draftee Ben Kudrna, as they fell to Los Pelicanos 5-1 at Segra Park Saturday evening.
Tonight, Los Chiccarones (11-27) had the opportunity to watch another fantastic debut. Ben Kudrna (L, 0-1) had a tough act to follow up when Frank Mozzicato worked three one-hit innings Wednesday, but he was able to leave his own lasting impression on the fans at Segra Park.
Kudrna wrung up five hitters, as he retired the first nine batters he faced. In the fourth inning, the righty allowed a single to Pete Crow-Armstrong, which was the lone hit he ceded in his pro debut. Crow-Armstrong advanced to second on a wild pitch and eventually scored off a second wild pitch to break the scoreless tie.
Los Pelicanos (27-11) bats got rolling again in the sixth inning. The visiting team recorded three triples in the frame as Crow-Armstrong, Juan Mora, James Triantos and BJ Murray Jr. all scored to increase Myrtle Beach's lead to 5-0.
Columbia scored their lone run off the bat of Guillermo Quintana. In Tyler Santana's fifth inning of relief, Quintana clobbered his sixth homer of the season beyond the left field wall to cut Los Pelicanos lead to 5-1.
Los Chiccarones were able to load the bases with a pair of outs in the ninth, but they couldn't usher any runs home to try to earn their first win of the series. The Fireflies are on a season-high six-game losing streak.
Columbia continues their series with the Myrtle Beach Pelicans tomorrow night at Segra Park at 5:05 pm. Columbia has yet to name their starter and Myrtle Beach sends righty Richard Gallardo (2-1, 2.60 ERA).
Los Chiccarones return to Segra Park tomorrow night for Copa de la Diversíon weekend! Come and join in on the fiesta. Bailemos y divirtámos con amigos en Segra Park. First pitch is at 5:05 pm. Tickets are available at FirefliesTickets.com.