Late Rally Falls Short in 6-5 Loss
Four-run eighth not enough to finish off the Pelicans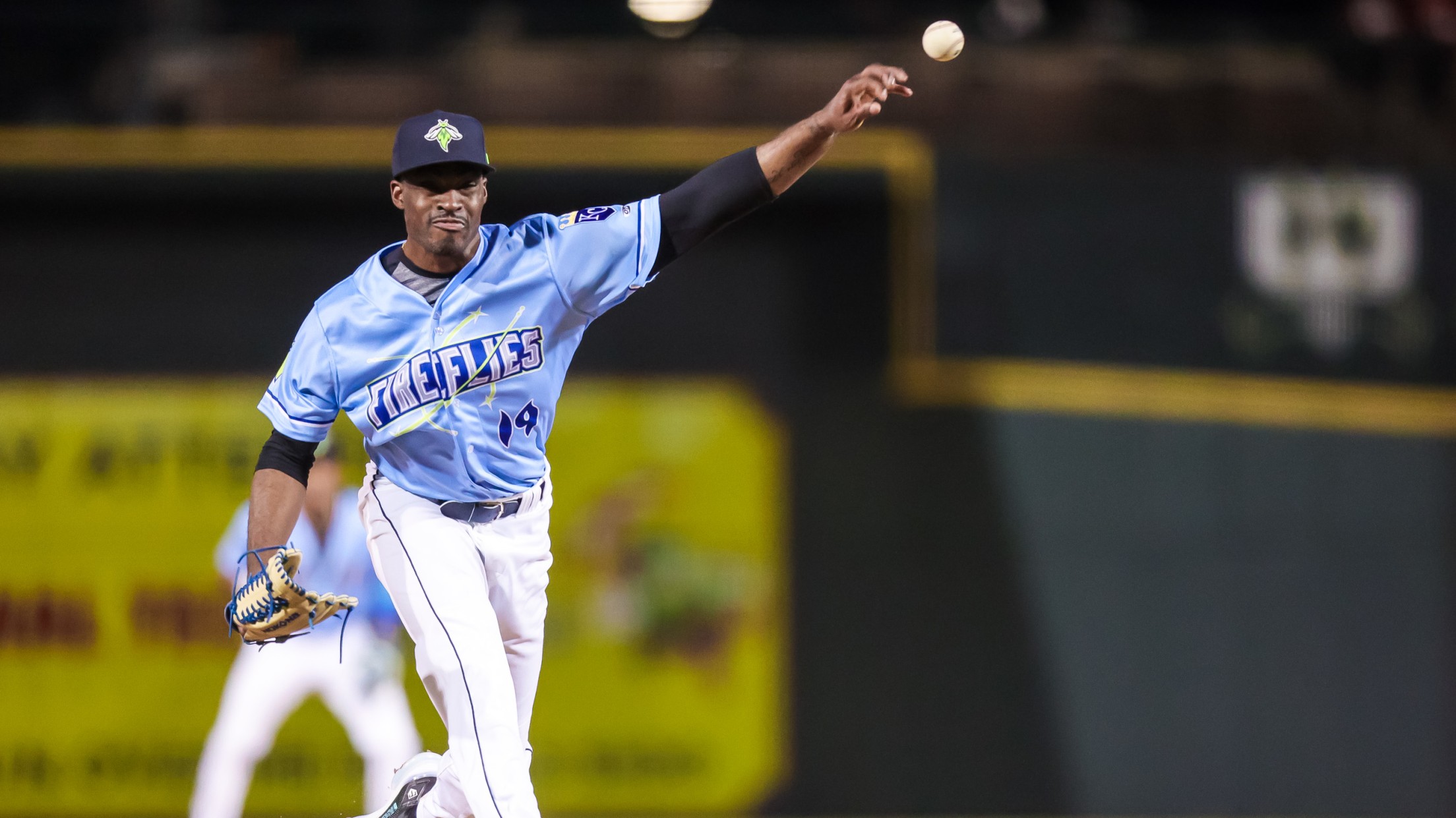 COLUMBIA, SC – The Fireflies scored five unanswered runs to close out the game, but weren't able to take home the victory, falling 6-5 to the Myrtle Beach Pelicans Thursday night at Segra Park. The Fireflies (11-25) made things interesting after they got to the bullpen. Luis Devers (W, 3-3)
COLUMBIA, SC – The Fireflies scored five unanswered runs to close out the game, but weren't able to take home the victory, falling 6-5 to the Myrtle Beach Pelicans Thursday night at Segra Park.
The Fireflies (11-25) made things interesting after they got to the bullpen. Luis Devers (W, 3-3) worked five scoreless before handing the ball off. The big rally came in the 8th. After Omar Florentino was plunked, Enrique Valdez laced a double down the left field line. Next Darryl Collins drew a walk to load the bases and set things up for the big boppers. Guillermo Quintana singled to score Columbia's second run before Carter Jensen ripped things open, punching a single up the middle to score a pair and draw Columbia within two. Next, Erick Peña skied a sacrifice fly to center to make it 6-5 with four outs remaining for the Fireflies.
After that, Sheldon Reed (S, 4) slammed the door. The reliever still has not given up a run in 11.2 innings in the Carolina League.
Myrtle Beach (25-11) started the scoring in the top of the second. After Wander Arias (L, 1-3) plunked lead-off hitter BJ Murray Jr., Jacob Wetzel singled before Felix Stephens slammed a double off the left-center wall to put the Pelicans in front 2-0.
The next inning, Reginald Preciado pulled his first homer of the season over the right field fence to increase Myrtle Beach's lead to 3-0. The Pelicans didn't stop there though. Kevin Made doubled in the fifth to plate James Triantos. Made came around on a Murray Jr. single to put the Pelicans in front 5-0. Made slapped a homer to left in the 7th to put Myrtle Beach up by half a dozen.
The Fireflies started to rally in the seventh. After Carter Jensen was hit by a pitch, Erick Peña and Daniel Vazquez hit back-to-back singles to score Columbia's DH to break a 14-inning scoreless stretch for the home team.
Marlin Willis put together one of his best performances of the season in relief of Arias. The southpaw fanned seven hitters in three innings where he allowed a single hit and one run.
Columbia continues their series with the Myrtle Beach Pelicans tomorrow night at Segra Park at 7:05 pm. RHP Luinder Avila (3-3, 4.85 ERA) gets the ball for Columbia and Myrtle Beach counters with righty Tyler Schlaffer (0-3, 5.70 ERA).
The Fireflies return home May 17 for a six-game series with the Myrtle Beach Pelicans that includes the return of Copa De La Diversíon weekend. Tickets are available at FirefliesTickets.com.