Pitcher Duel Ends in Loss After Bullpen Gives Up 3 in 8th
The Fireflies bullpen couldn't close out Sunday's finale in Augusta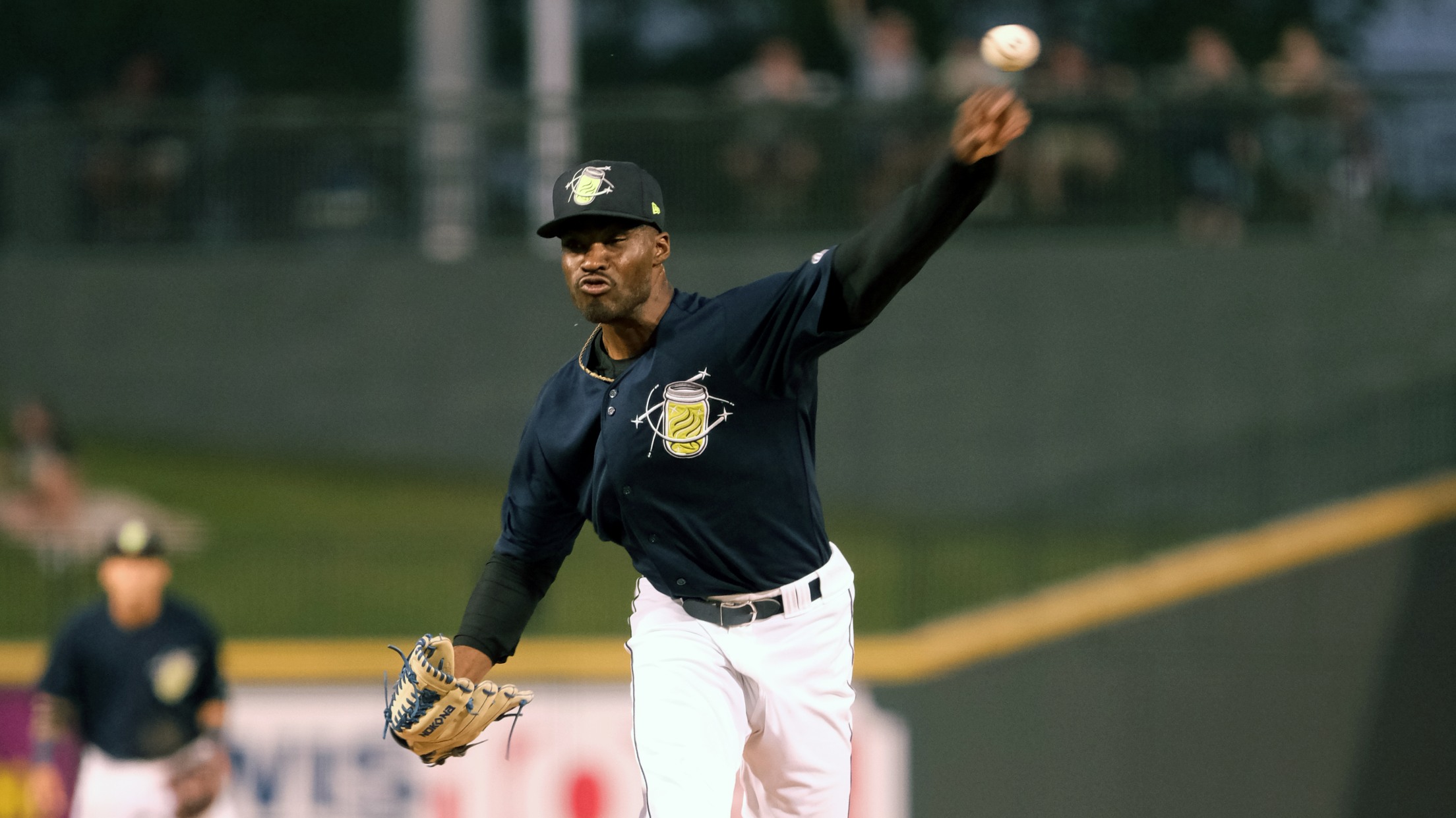 COLUMBIA, SC – Columbia and Augusta were deadlocked in a pitcher's duel Sunday afternoon, until Columbia's bullpen allowed three to score in the eighth, dropping the contest 5-2 at SRP Park. The difference came in the bottom of the eighth inning. After John McMillon (L, 0-2) allowed a lead-off single
COLUMBIA, SC – Columbia and Augusta were deadlocked in a pitcher's duel Sunday afternoon, until Columbia's bullpen allowed three to score in the eighth, dropping the contest 5-2 at SRP Park.
The difference came in the bottom of the eighth inning. After John McMillon (L, 0-2) allowed a lead-off single to Cal Conley, he walked the next three hitters to give up the lead, 3-2. Then Brandon Parker deposited a single to left to give the home team some insurance. Augusta scored their final run on McMillon's second balk of the series to make the score 5-2.
It didn't take long for the Fireflies (11-22) to jump-start the scoring. River Town cranked his fourth round-tripper of the season in the top of the first to give Columbia a 1-0 lead.
The power surge continued into the second inning, as Erick Peña tripled off the top of the right field wall with one out. An Enrique Valdez grounder to third scored the Fireflies center fielder to double Columbia's lead.
Starter Noah Cameron left the game at a standstill, giving up a pair of runs through five total frames. In two starts against Augusta this week, Cameron has spun 9.2 innings, allowing three earned runs. He finished today's game with eight punchouts before handing the ball to Marlin Willis. Willis worked through 1.2 innings without allowing a run.
Following the off day, the Fireflies return home May 17 for a six-game series with the Myrtle Beach Pelicans that includes the return of Copa De La Diversíon weekend. Both teams have yet to announce their starters. Tickets are available at FirefliesTickets.com.