Hernandez Spins Four Scoreless in 3-1 Win
Best team pitching performance of the year crucial in win over RiverDogs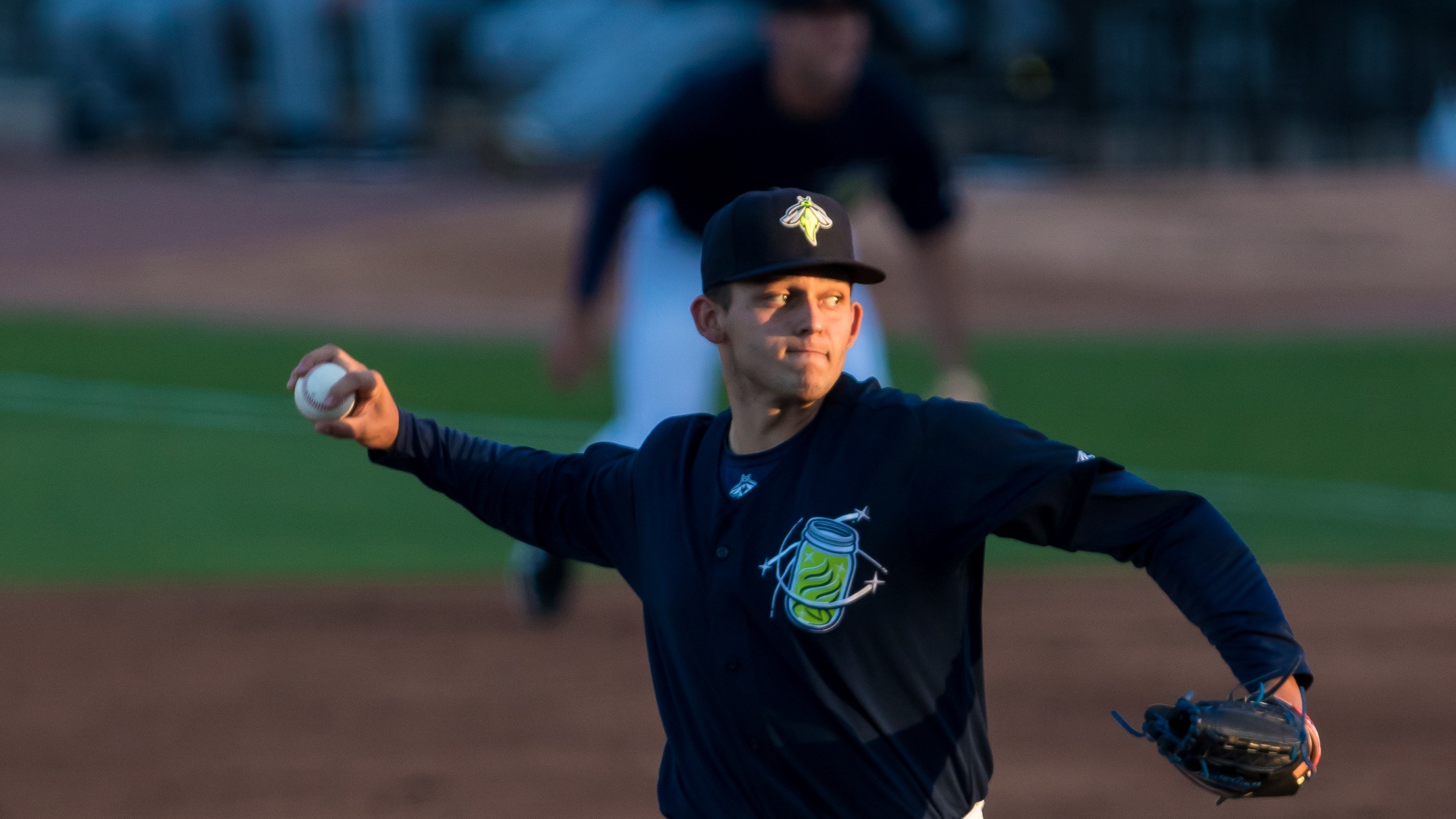 COLUMBIA, SC – The Fireflies utilized big pitching performances from starter Ben Hernandez and reliever Heribert Garcia to best the Charleston RiverDogs 3-1 at Joseph P. Riley Jr. Ballpark Wednesday evening. Pitching was the name of the game in the Fireflies (3-2) win over the RiverDogs (2-3). Ben Hernandez started
COLUMBIA, SC – The Fireflies utilized big pitching performances from starter Ben Hernandez and reliever Heribert Garcia to best the Charleston RiverDogs 3-1 at Joseph P. Riley Jr. Ballpark Wednesday evening.
Pitching was the name of the game in the Fireflies (3-2) win over the RiverDogs (2-3). Ben Hernandez started the game off with four, one-hit innings. Hernandez fanned four Charleston batters without allowing a run in the Fireflies best start of the early season.
Next, Heribert Garcia (W, 1-0) grabbed the reigns and twirled four innings of one-run baseball prior to spinning in and out of a jam in a scoreless ninth.
The difference came in the top of the sixth inning. After an incredible diving catch to keep Edgar Martinez at third base and record the second out of the frame, Charleston catcher Luis Leon let a passed ball slip past him and Martinez scored to put the Fireflies in front 2-1. Martinez finished the day with a season-high three hits and scored a pair of runs for the Fireflies.
It didn't take long for the Fireflies to get on the board. In the top of the first, Carter Jensen smashed his second homer in as many games to break the scoreless tie. The catcher is the first Fireflies player to homer in back-to-back games since Kale Emshoff did so August 1-3, 2021.
Columbia plays their third game of the series tomorrow at 7:05 pm at Joseph P. Riley Jr. Ballpark. Columbia tasks southpaw Noah Cameron (0-0, 9.00 ERA) with keeping the Fireflies streak alive, while Charleston counters with lefty Antonio Jimenez (0-0, 0.00 ERA)
The Fireflies will return home April 19 where they'll play the Down East Wood Ducks for the first time. Down East will be in the Soda City for six games, including a t-shirt giveaway on Friday and a post-game fireworks show Saturday. For more information, visit ColumbiaFireflies.com.