Birds Blanked by GreenJackets 5-0
It's the third time that Myrtle Beach has been shutout this season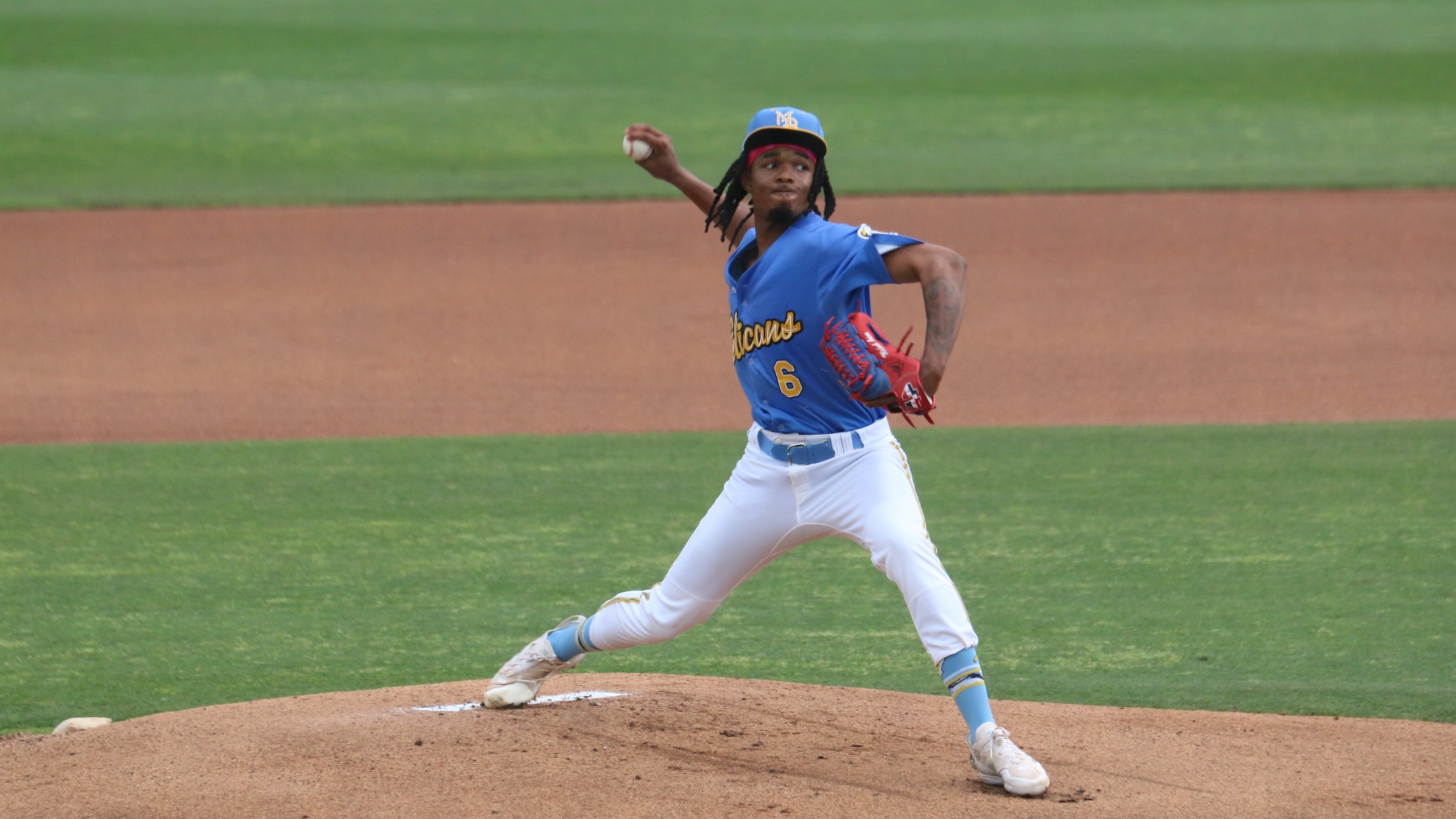 (Larry Kave/Myrtle Beach Pelicans)
The Myrtle Beach Pelicans fell for the seventh time in their last nine games with a 5-0 loss to the Augusta GreenJackets on Wednesday night. The loss took the Pelicans two games under .500 16-18 while the GreenJackets now sit at 17-17. It was a quiet night for the bats
The Myrtle Beach Pelicans fell for the seventh time in their last nine games with a 5-0 loss to the Augusta GreenJackets on Wednesday night. The loss took the Pelicans two games under .500 16-18 while the GreenJackets now sit at 17-17.
It was a quiet night for the bats as the Pelicans collected just four hits and failed to get a run across. Andy Garriola (2-4, 2B) tallied another multi-hit game with a double in the loss. Myrtle Beach went 0-for-7 with runners in scoring position and left four on base.
With just one earned run in his four innings, Michael Arias (0-4) took the loss after tying his career-high in strikeouts with eight. It was the eighth consecutive start for the Pelicans that ended with one earned run or less.
Over half of the hits for the GreenJackets were extra, with the big one being Jeremy Celedonio's (1-5, HR, 2 RBI) two-run home run in the top of the ninth inning. Bryson Worrell (3-4, 3B, 2B, RBI) fell a home run shy of the cycle with a run driven in and a run scored.
Starting pitcher Spencer Schwellenbach (1-1) shut out the Pelicans through five innings with just a pair of hits and walks allowed and four strikeouts to take the win. Jorge Bautista picked up the save after striking out six through four innings and keeping Myrtle Beach scoreless.
Augusta broke a scoreless tie with their first run in the top of the fourth inning. Worrell lined a double to center field and advanced to third on a balk by Arias. He scored on Jair Casanova's ground ball to third as Reginald Preciado's throw home was too late.
E.J. Exposito led off the sixth with a walk and came home to score on Worrell's triple to left-center for a 2-0 lead.
With the Pelicans' offense continuinug to stall, the GreenJackets added another run in the eighth. Dawson Dimon hit a sacrifice fly to left field to score Exposito from third to extend the lead to 3-0.
Celedonio hit his two-run home run to right field with two outs in the top of the ninth as Augusta put the finishing touches on their 5-0 win.
The Pelicans will face off against the GreenJackets on Thursday night for game three at 7:05 p.m.