Trash Pandas Son Biscuits on Father's Day, Clinch North Division, 7-2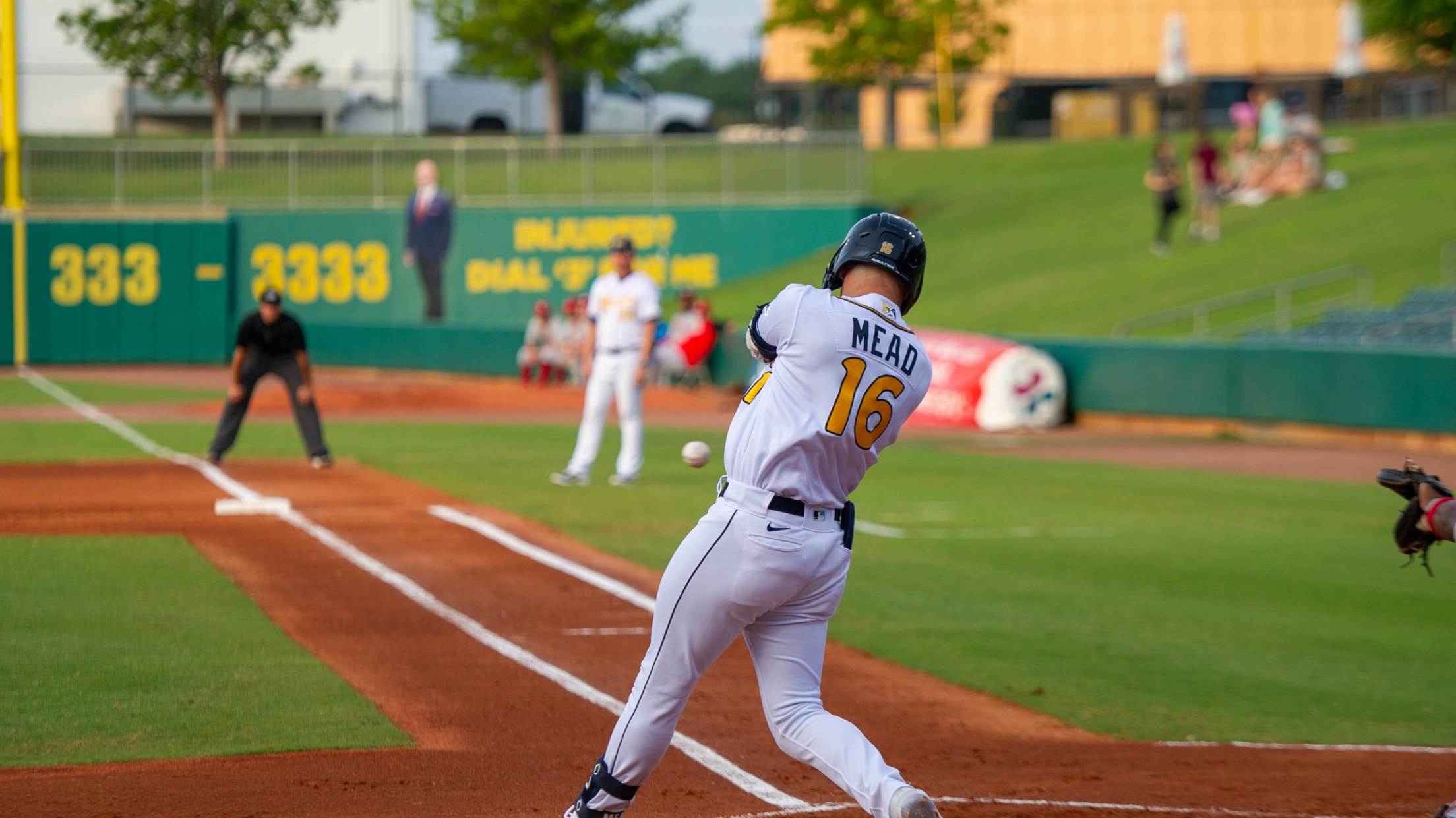 The Rocket City Trash Pandas (39-24) dominated the the Biscuits (24-32), 7-2 Sunday afternoon at Toyota Field to win the series and clinch the a playoff birth as the Southern League North Division champions. In the first, Biscuits Curtis Mead was able to obtain his first of two home runs
The Rocket City Trash Pandas (39-24) dominated the the Biscuits (24-32), 7-2 Sunday afternoon at Toyota Field to win the series and clinch the a playoff birth as the Southern League North Division champions.
In the first, Biscuits Curtis Mead was able to obtain his first of two home runs of the day as he put the Biscuits on top early 1-0. In the bottom of the second, Rocket City was able to tie the game at 1-1 after a sac fly by Braxton Martinez that brought Zach Humphreys home.
After five scoreless innings, the seventh inning saw Rocket City Bryce Teodosio light the stadium on fire after an inside-the-park home run. The first inside-the-park in Trash Panda's franchise history. The energy flowed into the next inning as they created more breathing room as Orlando Martinez struck an RBI-single for the lead to grow to 3-1. The single marked Martinez's 12th RBI of the series.
Still in the eighth, Rocket City continued to keep their foot on the gas as Preston Palmeiro brought Martinez home with an RBI-single of his own for the Trash Pandas to go up 4-1. Moments later Braxton Martinez sealed the game, North division and a playoff berth with a three-run home run that ignited the crowd and put Rocket City up 7-1. In the ninth, Curtis Mead delivered his second home run of the game and 10th of the season to damped the lead to 7-2.
After losing three-straight, and falling in the series 5-1, Montgomery will have some work to do in the South division when they return home to face the Mississippi Braves. Evan McKendry will start things out for the Biscuits when he challenges Tanner Gordon Tuesday at 6:35 PM CT on Golden Biscuits Tuesday.
The rest of the series includes Military Wednesday presented. By WOW! on Wednesday, June 22nd, Fresh Baked T-Shirt Giveaway pres. by The Waters & Thirsty Thursday at 6:35 PM CT, Cookie Cutter Giveaway on Friday, June 24th at 6:35 PM CT, "Fan vs. Food" Challenge & MAX Fireworks on Saturday, June 25th at 6:05 PM CT, and Kids Baker Hat Giveaway Sunday, June 26th at 3:33 PM CT.