Pensacola Coasts Past Biscuits, 6-1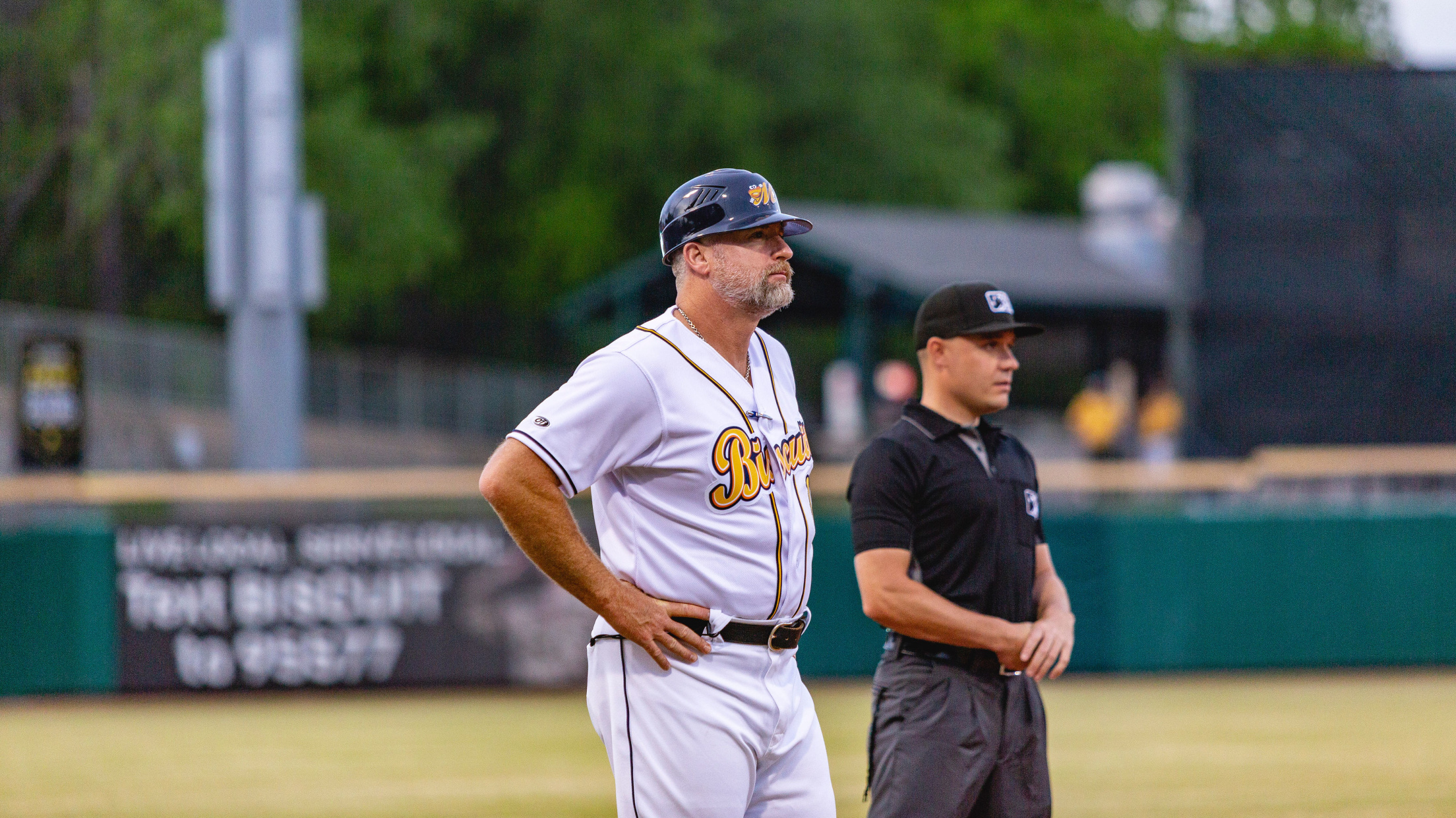 PENSACOLA, Flo. – The Biscuits (59-52/31-18) fell short to the Pensacola Blue Wahoos (53-59/24-24), 6-1, Friday night at Admiral Fetterman Field. Blue Wahoos Norel Gonzalez was too hot to handle as he contributed heavily with two home runs in his performance. Pensacola starter Patrick Monteverde (1-0) opened his first inning
PENSACOLA, Flo. – The Biscuits (59-52/31-18) fell short to the Pensacola Blue Wahoos (53-59/24-24), 6-1, Friday night at Admiral Fetterman Field. Blue Wahoos Norel Gonzalez was too hot to handle as he contributed heavily with two home runs in his performance.
Pensacola starter Patrick Monteverde (1-0) opened his first inning with an impressive one-two-three outing to retire the Biscuit side. On the opposite end, Biscuits starter Evan McKendry (0-5) allowed a single to the leadoff Nasim Nunez before getting Montgomery out of the inning.
In the top of the third, Biscuits first baseman Evan Edwards delivered a solo home run to put Montgomery on top 1-0. Pensacolas' Gonzalez recorded his first home run of the evening with a game-tying shot to right field to even it 1-1 in the bottom of the fourth.
In the bottom of the fifth, Nunez put the Blue Wahoos on top, 2-1, with an RBI-single to center field. Still in the fifth, Catcher Paul McIntosh put the Blue Wahoos further ahead with a two-run home run that extended the lead 4-1. In the bottom of the eighth, Gonzalez smacked his second home run of the night with a solo shot to keep Pensacola ahead 5-1. Blue Wahoos' first baseman Marcus Chiu kept the Pensacola lead secure as he hit an RBI-double to knock in the final run of the evening and make it 6-1.
Pensacola starter Monteverde ended his start pitching six total innings and allowed only two hits and one run with six strikeouts. Pensacola closer Dylan Price recorded his third save of the season as he sealed the game.
Closing in on the postseason the Biscuits remain on top 4.5 games ahead of the Mississippi Braves. The Biscuits will look to get back in the win column Saturday when LHP John Doxakis faces Dax Fulton in his aAA start.
The Biscuits return to Montgomery on August 30for a Golden Biscuits Tuesday at 6:35 PM CT. The series will also include Military Wednesday presented by WOW! on Wednesday, August 31 at 6:35 PM CT; Movie T-Shirt Giveaway & Thirsty Thursday on September 1 at 6:35 PM CT; Wizard Night Wand Giveaway on Friday, September 2 at 6:35 PM CT; Star Wars Night & MAX Fireworks on Saturday, September 3 at 6:05 PM CT; and Princess Day featuring Team Poster Giveaway & Bark in the Park on Sunday, September 4 at 3:33 PM CT