Biscuits Power Past M-Braves 6-3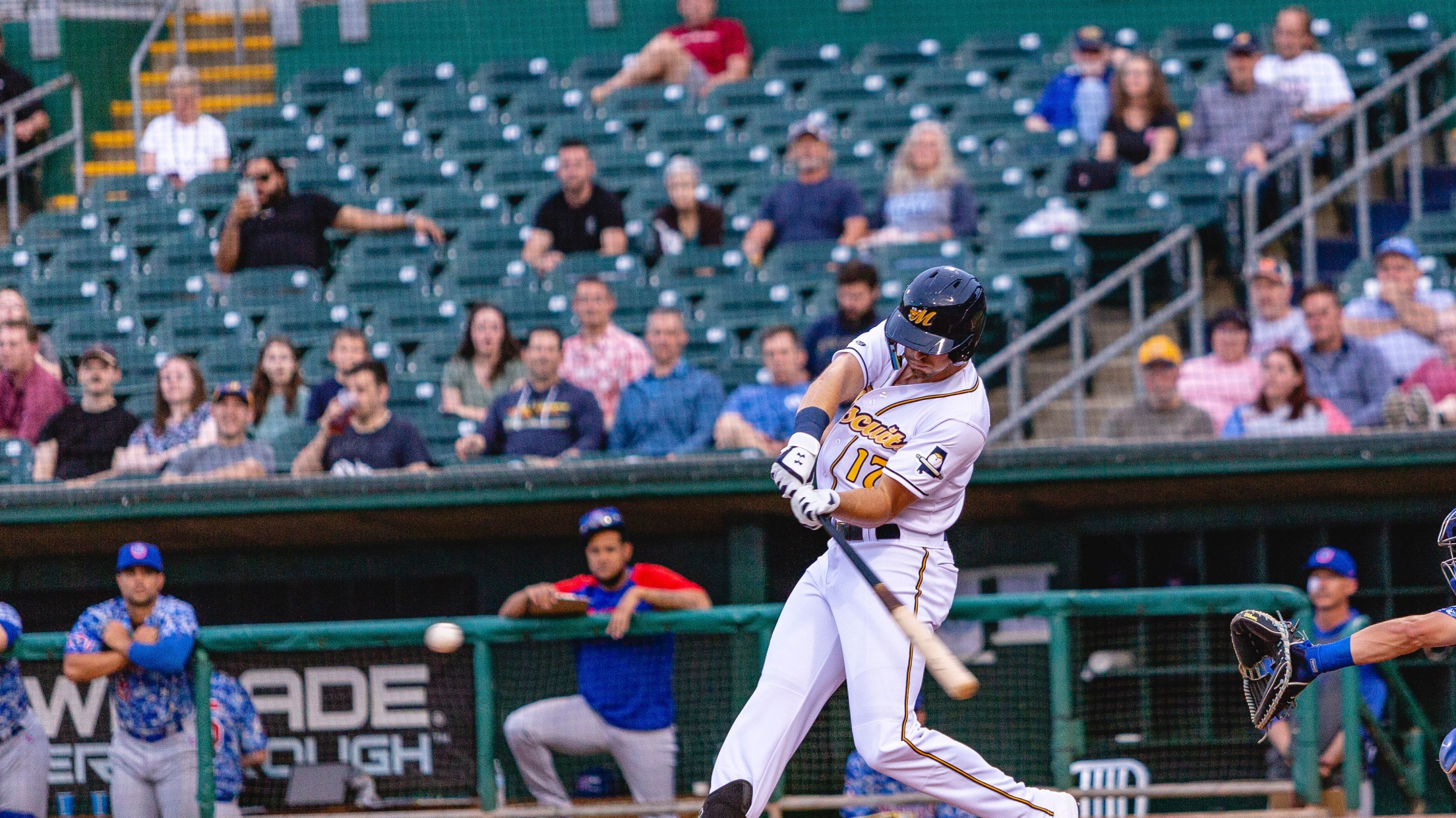 PEARL, Mis. – The Montgomery Biscuits (19-24) knocked off the Mississippi Braves (24-26) 6-3, thanks to a strong performance early, Saturday night at Trustmark Stadium. In the top of the first inning, the Biscuits got on the board first after a Curtis Mead RBI-single that put them up 1-0. Later
PEARL, Mis. – The Montgomery Biscuits (19-24) knocked off the Mississippi Braves (24-26) 6-3, thanks to a strong performance early, Saturday night at Trustmark Stadium.
In the top of the first inning, the Biscuits got on the board first after a Curtis Mead RBI-single that put them up 1-0. Later in the third, the Biscuits poured in five more runs that put them in full control. It started with Mead again popping an RBI-single that made it 2-0. A wild pitch by Jared Shuster allowed Grant Witherspoon to score for the lead to improve to 3-0. Kameron Misner then energized the Biscuits with a three-run home run to center that put them up 6-0.
In the bottom of the fourth, it was all Mississippi as a Drew Lugbauer solo home run started a three run rally. The other two runs came from a Riley Delgado triple and Logan Brown sacrifice fly as the M-Braves started working with some breathing room.
For the next five innings the game remained in control of the Biscuits with Carlos Garcia recording the save and Montgomery winning the series as they are 4-1 with one game remaining. The Biscuits will face Mississippi tomorrow in the getaway game at 2:05 PM CT when the duo of Caleb Sampen (1-1, 5.09) and Michael Mercado (1-2, 5.90) faces Alan Rangel (2-1, 4.54).
The Biscuits return home for Summer Kickoff Weekend with Golden Biscuits Tuesday on Tuesday, June 7th at 6:35 PM CT, Military Wednesday pres. by WOW! on Wednesday, June 8th at 6:35 PM CT, Tank Top Giveaways pres. by ALFA Insurance & Thirsty Thursday on Thursday June 9th at 6:35 PM CT, Family Faith Night on Friday, June 10th at 6:35 PM CT, Youth Sports Night & MAX Fireworks on Saturday, June 11th at 6:05 PM CT, and Kids Sunglasses Giveaway Sunday, June 12th at 3:33 PM CT.