Biscuits Narrowly Escape Mississippi, 6-5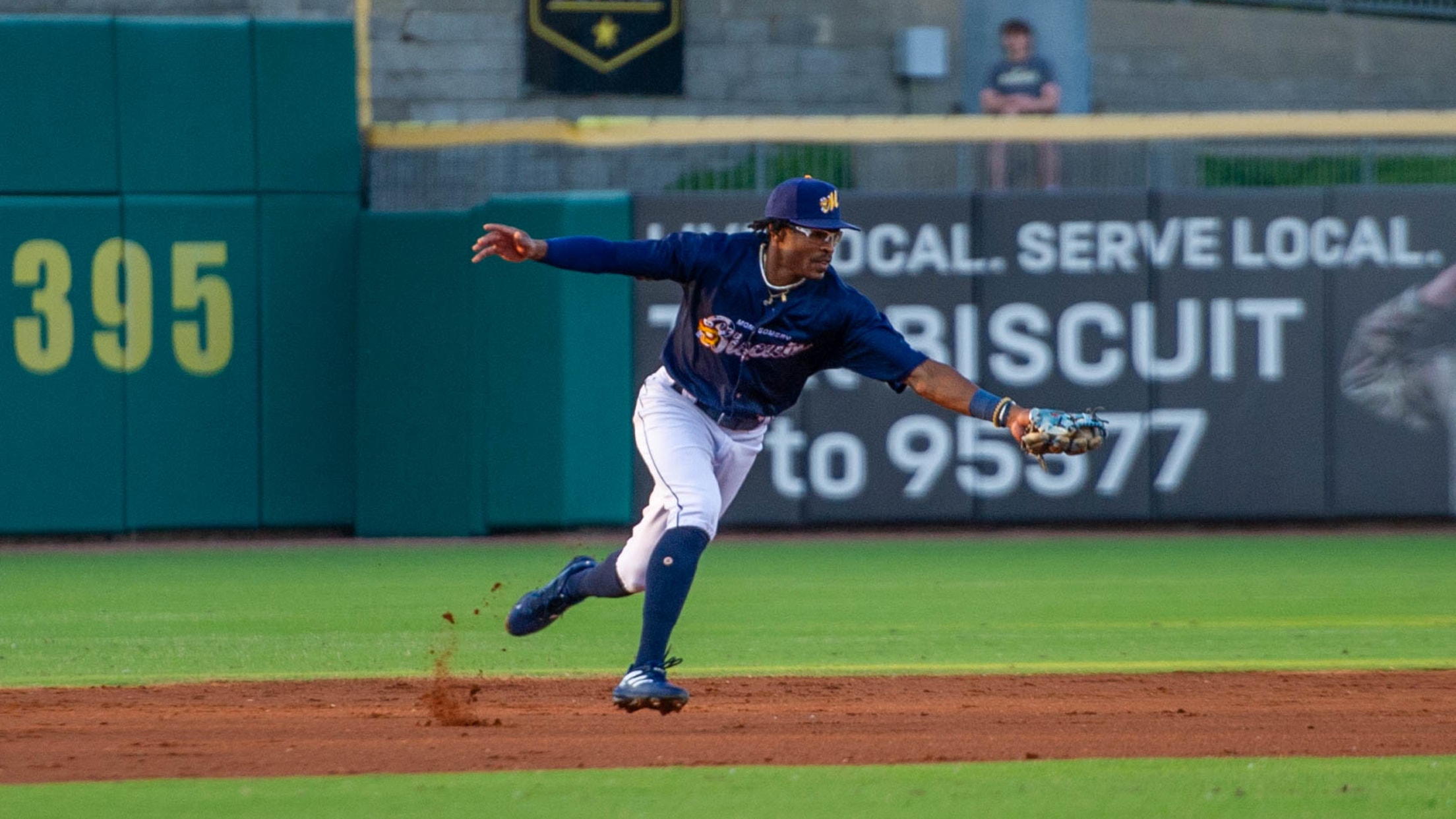 MONTGOMERY, Ala. – The Biscuits (27-34) completed a nail-bitter to defeat the M-Braves (29-39) for their second-straight win Saturday night at Riverwalk Stadium. M-Braves catcher, Hendrik Clementine got things rolling in the right direction for the M-Braves as he blasted a three-run home run to left-center to put Mississippi in
MONTGOMERY, Ala. – The Biscuits (27-34) completed a nail-bitter to defeat the M-Braves (29-39) for their second-straight win Saturday night at Riverwalk Stadium.
M-Braves catcher, Hendrik Clementine got things rolling in the right direction for the M-Braves as he blasted a three-run home run to left-center to put Mississippi in a great position early 3-0 in the second inning. In the bottom of the inning, Biscuits Blake Hunt connected on an RBI-double to cut the lead to 3-1.
In the fourth, Mississippi extended their lead by one after an RBI-single by second baseman Cody Milligan in the top of the fourth. Again, the Biscuits responded in the same inning this time with a two-run home run by Brett Wisely. The homer put the Biscuits within one as the score was now 4-3 going into the fifth.
In the fifth, Mississippi continued to keep the game out of reach for Montgomery as Andrew Moritz hit an RBI-double that brought Jalen Miller home and extended the lead to two, 5-3 M-Braves. Montgomery was able to get ahead with a go-ahead three-run home run from short Greg Jones. With the lead, Montgomery held on to it for another three innings as Johan Lopez came in to secure the save.
With two in a row under their belt, Montgomery will look to make it three and close the series finale at home Sunday when Evan McKendry (0-3, 4.21) duels Tanner Gordon (3-3, 7.27) for Kids Baker Hat Giveaway Sunday, June 26th at 3:33 PM CT.