Biscuits Dominate In Series Finale 8-1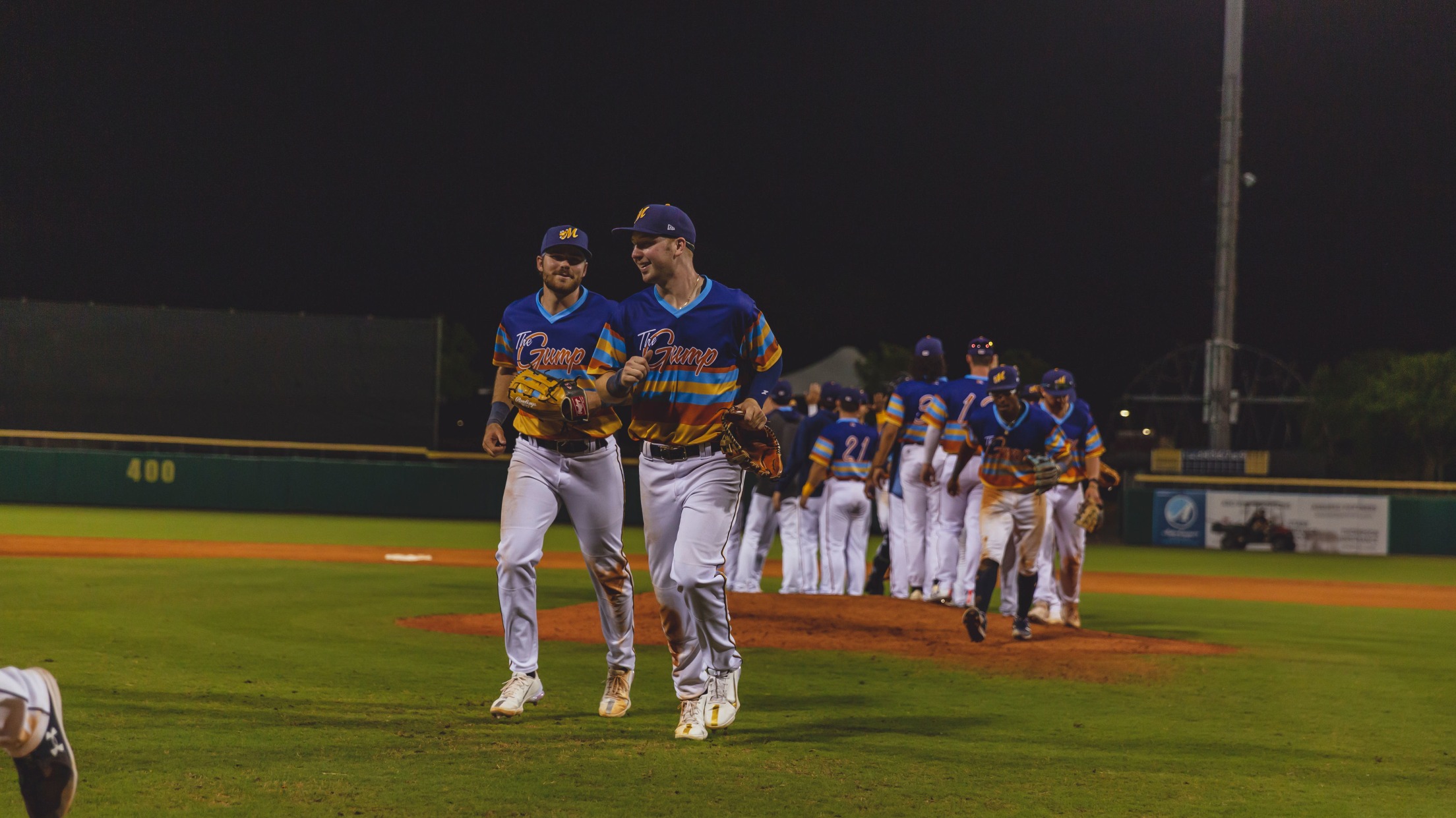 PEARL, Mis. – The Montgomery Biscuits (20-24) ended the Mississippi road series with an exclamation point as they smashed three home runs in their 8-1 win against the M-Braves (24-27) Sunday afternoon at Trustmark Park. Mississippi's lone run came in the bottom of the second when CJ Alexander drove a
PEARL, Mis. – The Montgomery Biscuits (20-24) ended the Mississippi road series with an exclamation point as they smashed three home runs in their 8-1 win against the M-Braves (24-27) Sunday afternoon at Trustmark Park.
Mississippi's lone run came in the bottom of the second when CJ Alexander drove a solo home run to right for the M-Braves to take the lead early. Mississippi was not able to hold on to the lead for long as Hill Alexander connected on an RBI-triple to tie the game at the top of the fourth.
For the next three innings straight Montgomery would smash three home runs that put the game out of reach. Brett Wisely was the trailblazer as he hit a line drive solo shot in the top of the fifth that put the Biscuits on top 2-1. Niko Hulsizer obtained the next two, with his first being a solo home run to left and his second a three-run smash to center in the top of the seventh. Also in the inning, Kameron Misner was able to score after a throwing error by Alexander. Going into the eighth, Montgomery was up 7-1.
In the eighth a bases-loaded walk with two outs by M-Braves Tyler Ferguson allowed Jacson McGowan to score and the lead to go up to 8-1. Biscuits relief Nathan Witt came in the bottom of the ninth to lock up the game and series finale. Even with the dominant win the Montgomery batters still had woes as they set a team record in strikeouts with 21.
Montgomery will reset back home in their home series where they will face the Chattanooga Lookouts for the first time of 2022 when Taj Bradley (2-0, 2.20) faces Andrew Abbott (3-0, 3.00).
The Biscuits return home for Summer Kickoff Weekend with Golden Biscuits Tuesday on Tuesday, June 7th at 6:35 PM CT, Military Wednesday pres. by WOW! on Wednesday, June 8th at 6:35 PM CT, Tank Top Giveaways pres. by ALFA Insurance & Thirsty Thursday on Thursday June 9th at 6:35 PM CT, Family Faith Night on Friday, June 10th at 6:35 PM CT, Youth Sports Night & MAX Fireworks on Saturday, June 11th at 6:05 PM CT, and Kids Sunglasses Giveaway Sunday, June 12th at 3:33 PM CT.