Biscuits Bounce M-Braves 7-2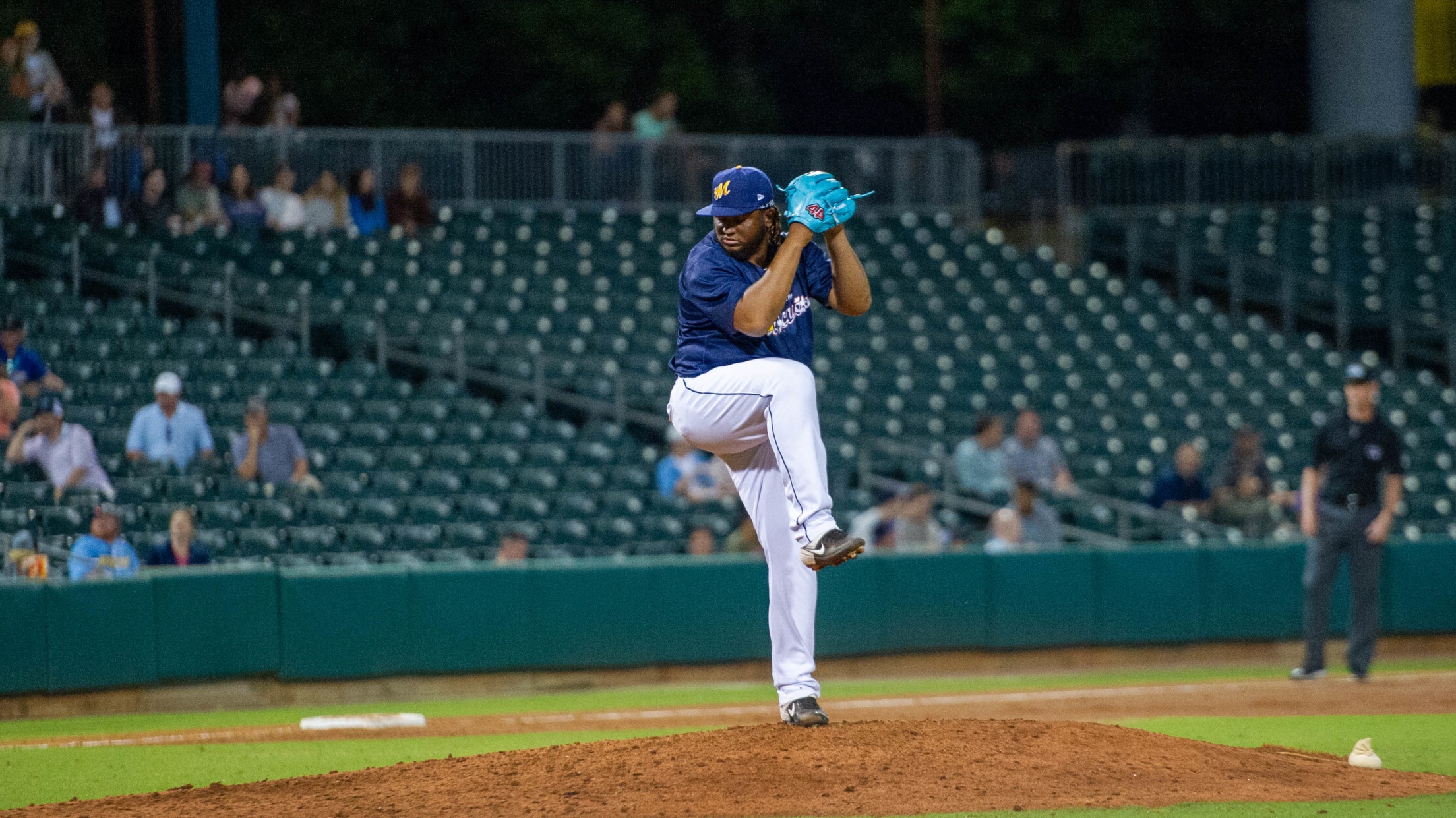 The Montgomery Biscuits (25-33) cooked up a win against the Mississippi Braves (28-37) as they defeated them 7-2 Wednesday night at Riverwalk Stadium. Sound hitting and death by a thousand singles was the story of the night as the Biscuits ended their four-game losing streak. The Biscuits scored the first
The Montgomery Biscuits (25-33) cooked up a win against the Mississippi Braves (28-37) as they defeated them 7-2 Wednesday night at Riverwalk Stadium. Sound hitting and death by a thousand singles was the story of the night as the Biscuits ended their four-game losing streak.
The Biscuits scored the first batch of their runs in the second inning with a pair of RBI-singles from Tyler Frank and Brett Wisely for Montgomery to take the lead 2-0. In the bottom of the third, Niko Hulsizer added on to the lead with an RBI-single of his own to score Curtis Mead and go up 3-0.
In the sixth, Mississippi took a stab at the lead as third baseman CJ Alexander hit a solo home run to center to make it 3-1 Biscuits. In the bottom of the sixth a surprise bunt by Wisley brought Blake Hunt home and took a 4-1 grip over the M-Braves.
In the seventh inning, both teams saw runs scored but the game still remained in the Biscuits favor. M-Braves outfielder Justin Dean reached first on a force out that scored designated hitter Jefrey Ramos and shorten the lead to 4-2. In the bottom of the inning, The Biscuits poured them in starting with a Kameron Misner two-run triple that put the lead back up to four, 6-2. Hulsizer then got his second RBI-single of the night for Misner to score and make it 7-2.
With the game way out of reach for the M-Braves, relief Johan Lopez entered the game to seal the win in front of the home crowd. Although the Biscuits are out of first-half playoff berth contention, the win will hopefully bring a spark to the club as they continue to try to get back on track. Michael Mercado (2-3) and Caleb Sampen (1-2) will tag team as the duo faces Alan Rangel (2-2) Thursday for Fresh Baked T-Shirt Giveaway pres. by The Waters & Thirsty Thursday at 6:35 PM CT.
The rest of the series includes Cookie Cutter Giveaway on Friday, June 24th at 6:35 PM CT, "Fan vs. Food" Challenge & MAX Fireworks on Saturday, June 25th at 6:05, and Kids Baker Hat Giveaway Sunday, June 26th at 3:33 PM CT.