Biscuits Blank Barons in Series Opener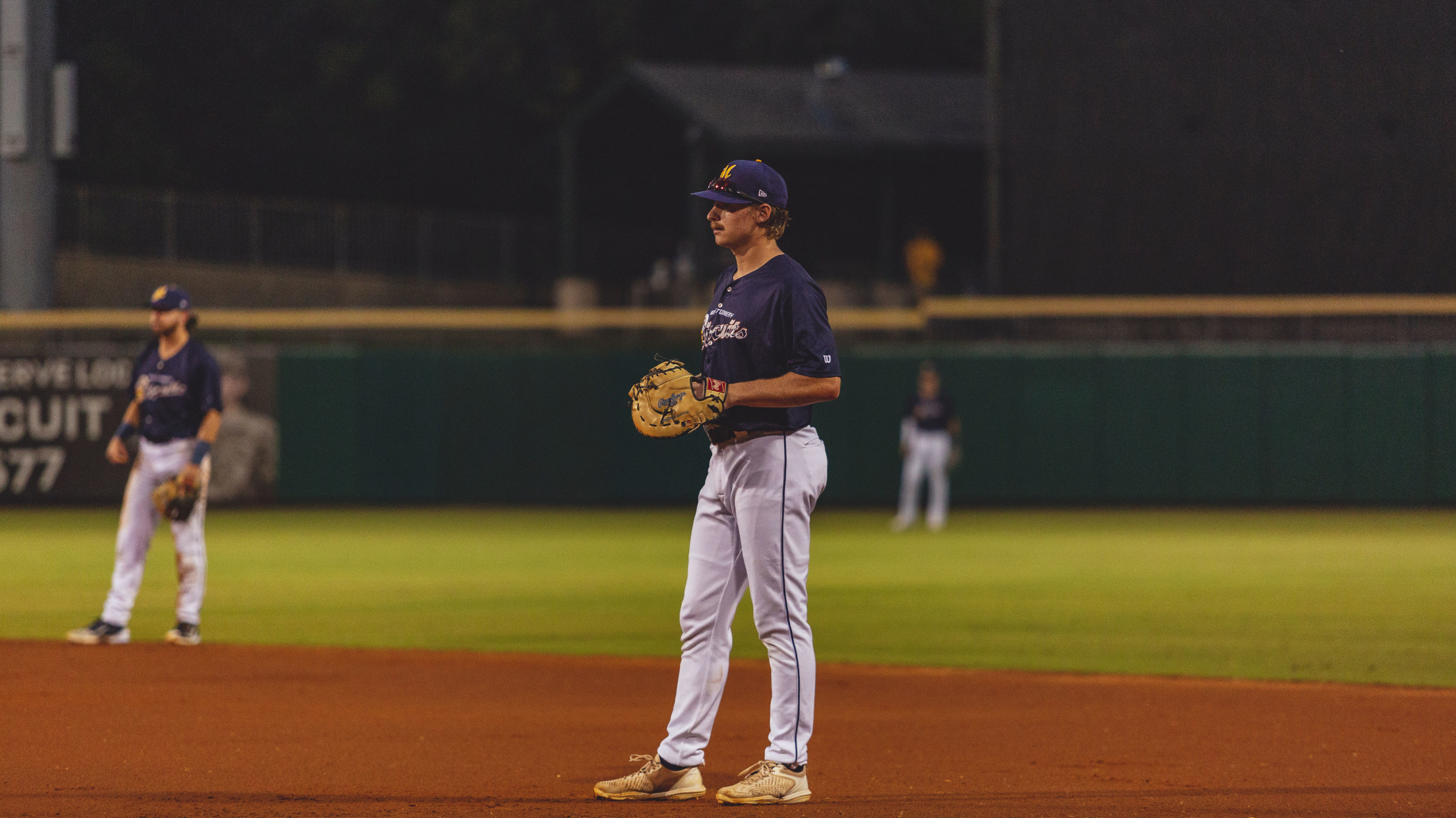 MONTGOMERY, Ala. – The Biscuits (61-53/33-19) caught fire early and never looked back as they blanked the Birmingham Barons (53-68/22-30), 8-0, in the series opener Tuesday night at Riverwalk Stadium. The Biscuits managed to rally three runs in the first, and four in the eighth to cruise to victory. In
MONTGOMERY, Ala. – The Biscuits (61-53/33-19) caught fire early and never looked back as they blanked the Birmingham Barons (53-68/22-30), 8-0, in the series opener Tuesday night at Riverwalk Stadium. The Biscuits managed to rally three runs in the first, and four in the eighth to cruise to victory.
In the top of the first inning, Biscuits starter Sean Hunley (6-1) retired the Baron side quickly allowing just one hit to outfielder Luis Mieses. On the other end, Barons starter, Jared Kelly (0-1) gave up a standup-double to second baseman Brett Wisely. With one out, third baseman Osleivis Basabe dropped an RBI-triple just inside the right field line to bring Wisely home and put the Biscuits up 1-0. In the next at-bat, stud Kyle Manzardo smashed his fourth home run of the season with a two-run shot to right that extended the lead to 3-0.
Through six innings, Hunley did well to halt the Barons as he allowed just three hits and one strikeout in his start. In the top of the seventh, Biscuits shortstop Greg Jones delivered a solo inside-the-park home run that got stuck on the Riverboard to improve the Biscuit lead to 4-0.
In the eighth inning, the Biscuits were still imposing their will on the Barons keeping any runs off the board. The "butter in blue" were able to tack on two runs in the eighth, thanks to a Basabe RBI that snuck past the Birmingham infield to make it 5-0. Later, a wild pitch by reliever Trey Jeans brought Jones home and grew the lead to 6-0. The score would make it's way to 7-0 after a sac fly from Ronny Simon. In the very next at-bat Niko Hulsizer improved it to eight unanswered with an RBI-groundout where the lead stayed 8-0.
In the ninth, Andrew Gross entered the game and wrapped things up as the Biscuits locked in their sixth shutout of the year.
The Biscuits will look to make it two-in-a-row when LHP Mason Montgomery (0-1) faces RHP Sean Burke (2-5) for Military Wednesday presented by WOW! at 6:35 PM CT.
The rest of the series includes, Movie T-Shirt Giveaway & Thirsty Thursday on September 1 at 6:35 PM CT; Wizard Night Wand Giveaway on Friday, September 2 at 6:35 PM CT; Star Wars Night & MAX Fireworks on Saturday, September 3 at 6:05 PM CT; and Princess Day featuring Team Poster Giveaway & Bark in the Park on Sunday, September 4 at 3:33 PM CT.