Biscuits Bake Lookouts 5-3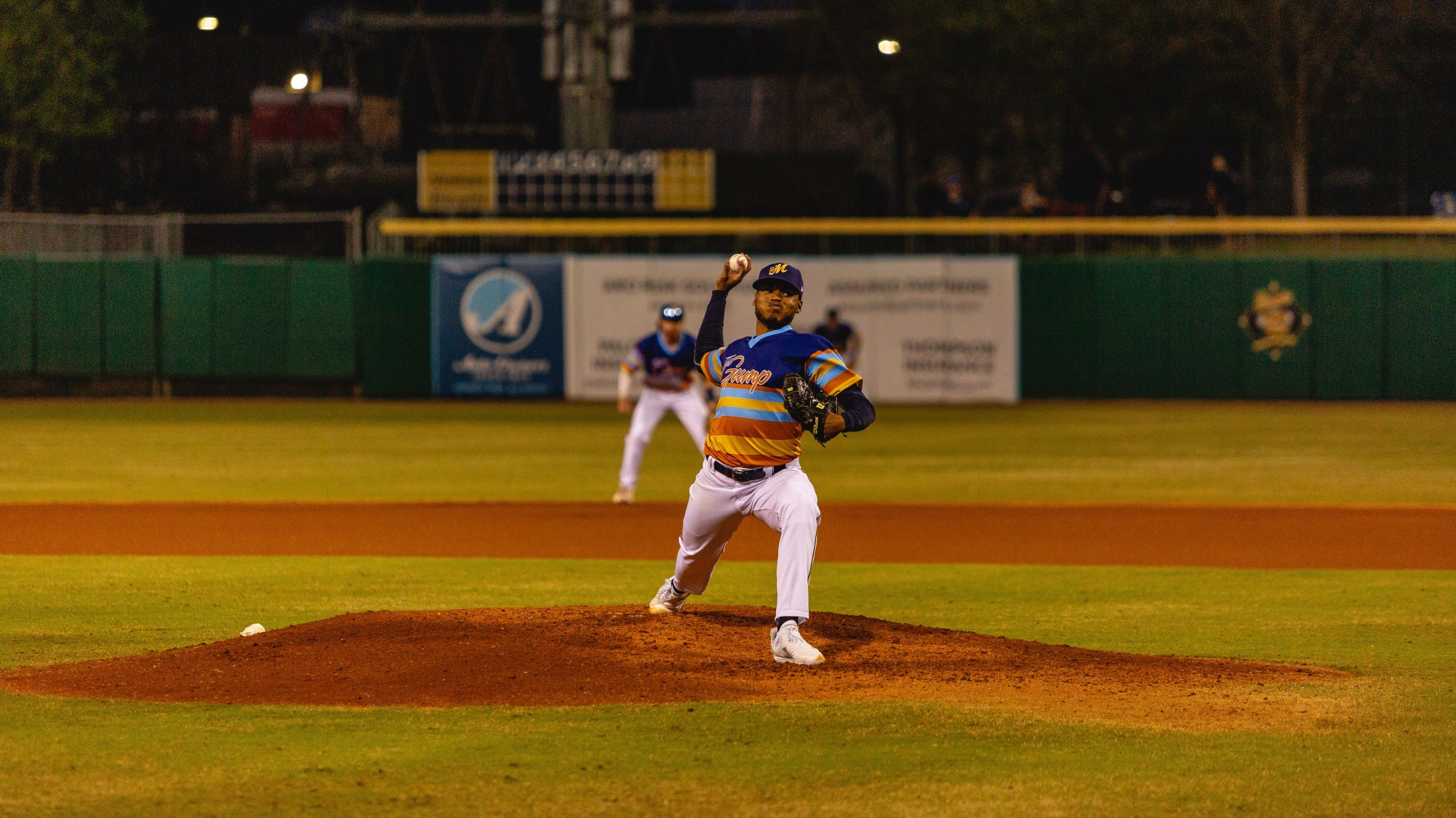 MONTGOMERY, Ala. – The Biscuits (21-24) outlasted the Chattanooga Lookouts (21-24) 5-3 in the series opener Tuesday night at Riverwalk Stadium to improve to three wins in a row. After a slow start by both teams, the Lookouts were able to draw blood first with help from the Biscuits with
MONTGOMERY, Ala. – The Biscuits (21-24) outlasted the Chattanooga Lookouts (21-24) 5-3 in the series opener Tuesday night at Riverwalk Stadium to improve to three wins in a row.
After a slow start by both teams, the Lookouts were able to draw blood first with help from the Biscuits with a wild pitch by starter Taj Bradley in the top of the fourth.
In the top of the fifth, Grant Witherspoon delivered a base clearing three-run triple off the very top of the wall that was inches away from a home run. The triple gave the Biscuits the lead 3-1 and was later extended to 4-1 thanks to an RBI-single from Curtis Mead.
In the very next inning, Lookouts TJ Hopkins struck a solo home run to left on Biscuits reliever Justin Sterner that cut the lead in half 2-4. Roberto Alvarez added on to the lead when he hit an RBI-single in the bottom of the eighth to make it 5-2. Moments later in the top of the ninth, Lookouts Mike Diana hit a solo home run that cut the lead to 3-5. From there the Biscuits closed out the game after a groundout by Matt McLain.
The Biscuits will try to extend their win streak to four when John Doxakis (0-0, 7.11) faces Brandon Wiliamson (5-1, 3.68) tomorrow at 6:35 PM CT for Military Wednesday pres. by WOW!
The rest of the series includes Tank Top Giveaways pres. by ALFA Insurance & Thirsty Thursday on Thursday June 9th at 6:35 PM CT, Family Faith Night on Friday, June 10th at 6:35 PM CT, Youth Sports Night & MAX Fireworks on Saturday, June 11th at 6:05 PM CT, and Kids Sunglasses Giveaway Sunday, June 12th at 3:33 PM CT.