Barons Handle Biscuits, 4-1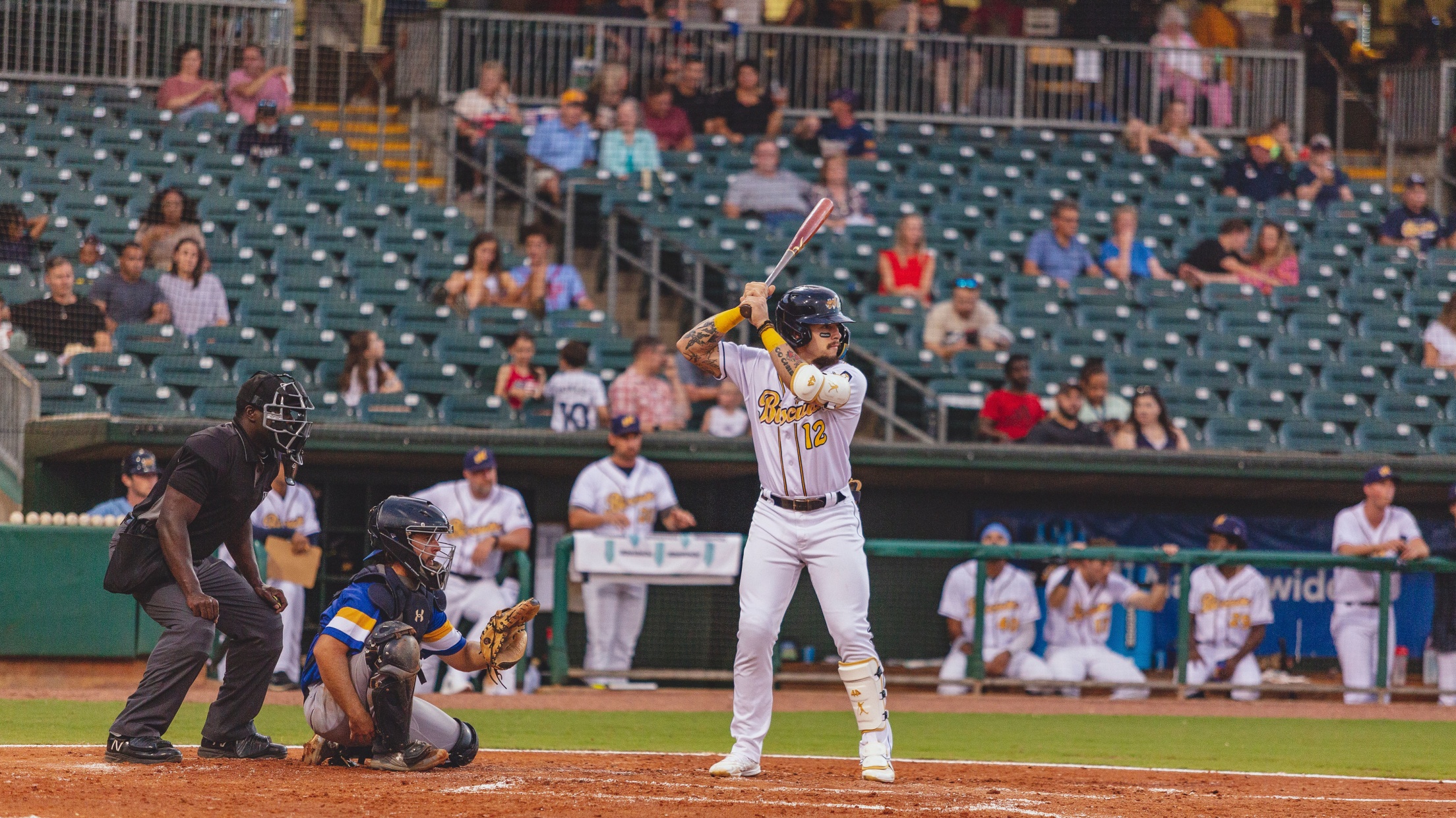 MONTGOMERY, Ala. – The Birmingham Barons (55-69/24-31) surged late to handle the Biscuits (62-55/34-21), 4-1, Friday night at Riverwalk Stadium. The Biscuits could not find success at the plate as they were held to just three hits in the evening. In the top of the first inning, Barons starter John
MONTGOMERY, Ala. – The Birmingham Barons (55-69/24-31) surged late to handle the Biscuits (62-55/34-21), 4-1, Friday night at Riverwalk Stadium. The Biscuits could not find success at the plate as they were held to just three hits in the evening.
In the top of the first inning, Barons starter John Doxakis opened his start allowing just a single to Barons third baseman Bryan Ramos. Doxakis would end up hitting center fielder Yoelqui Cespedes to put two on base, but was able to bounce back with a groundout for the final out.
On the other end, Barons starter Garrett Schoenle surrendered the first run of the evening still in the first, to Biscuits outfielder Niko Hulsizer in the form of an RBI-single. Hulsizer went on to steal second, and the Biscuit side was retired after catcher Erik Ostberg struck out. The Butter and Blue escaped the first with a 1-0 lead.
In the top of the third, Birmingham was able to tie the game at one after a line drive RBI-single from center fielder Cespedes that got past a diving Ronny Simon.
Through six innings, the Biscuits found themselves with only three hits as they struggled to crack something on the Birmingham bullpen. The Barons found luck as the third baseman, Ramos, struck a two-run single. At the same time Osleivis Basabe committed a catching error and Birmingham was on top 4-1 in the top of the seventh.
In the bottom of the eighth with the Biscuits trying to make a push to win, Basabe left the game after getting hit by a pitch. The lead would stay at 4-1 as the Biscuits failed to get another base hit for the rest of the evening. With the win the Barons now tied the series at two-a-piece.
The Biscuits return to action Saturday when RHP Michael Mercado (3-6) faces RHP Cristian Mena (0-0) for Star Wars Night & MAX Fireworks at 6:05 PM CT.
The rest of the series includes Princess Day featuring Team Poster Giveaway & Bark in the Park on Sunday, September 4 at 3:33 PM CT.