The Hartford Junior Fire Marshal
The Hartford and the Memphis Redbirds are teaming up to celebrate 75 years of fire safety education through the Junior Fire Marshal program. The Junior Fire Marshal program takes life-saving lessons and makes them fun for kids to learn about fire safety. This season, and throughout the month of July kids of all ages will celebrate 75 years of this life-saving initiative in a fun and interactive way!
At every Redbirds game in July two kids will be chosen to participate in a firefighter themed on-field contest!
On Saturday, July 30, join us for Junior Fire Marshal Night at AutoZone Park, where all children 12 and under in attendance will receive a free Junior Fire Marshal helmet. Prior to first pitch, a select group of children will join members of the Memphis Fire Department on-field to take the fire safety pledge, along with all of our fans, and become deputized as official Junior Fire Marshals.
Mini-Ice Cream Helmet Promotion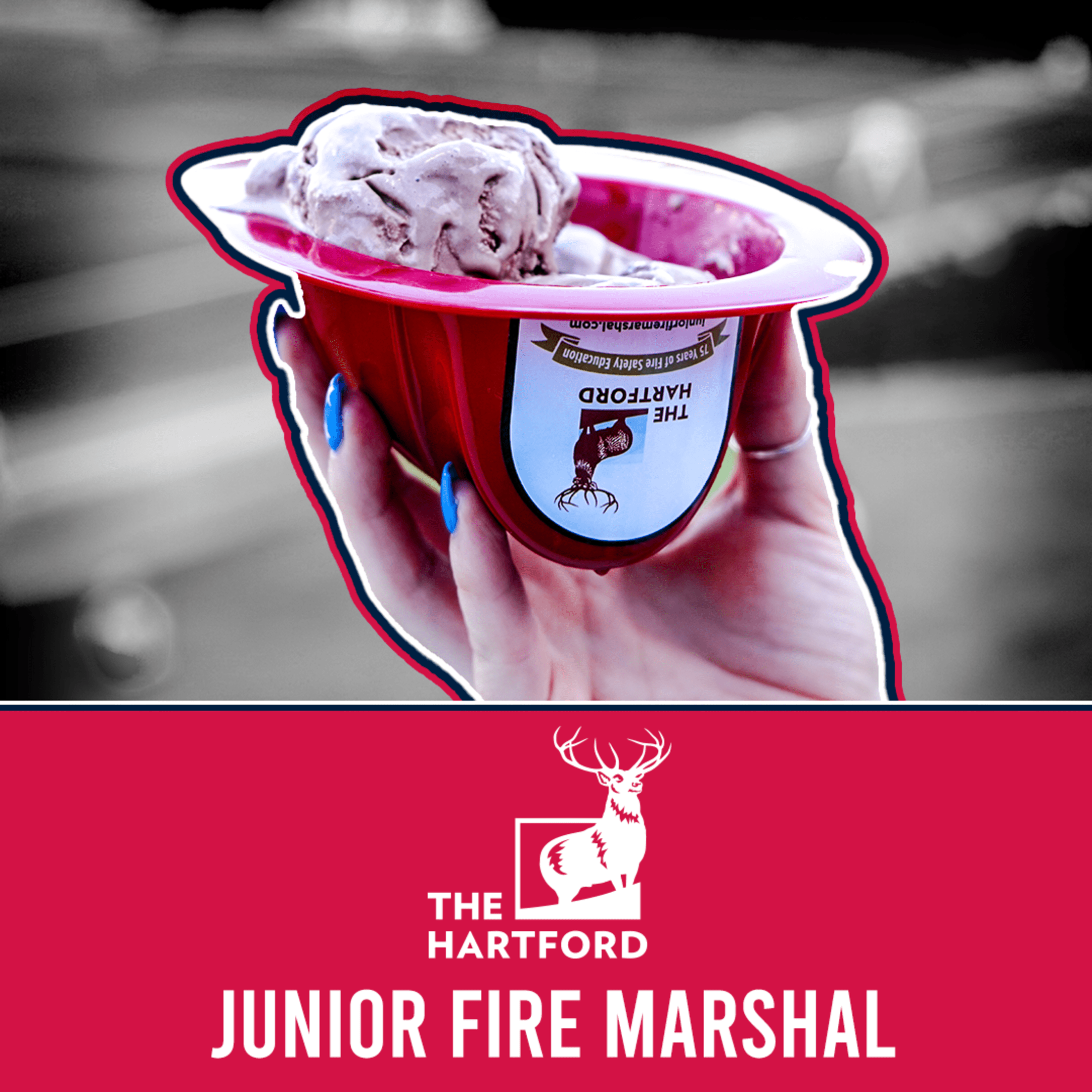 During each game in July, when you purchase an ice cream at the Sweet Treats concessions stand (outside of section 116), your ice cream will be served in a mini firefighter helmet presented by The Hartford!
Plus, you can scan a QR code at the Sweet Treats concessions stand and enter to win 4 tickets to a Redbirds game in 2022 and 4 Memphis Redbirds hats!
Check out The Hartford's Junior Fire Marshal Program by visiting their website below, and purchase your tickets to come see the Redbirds in July!
---