2023 Reds Caravan Comes to Louisville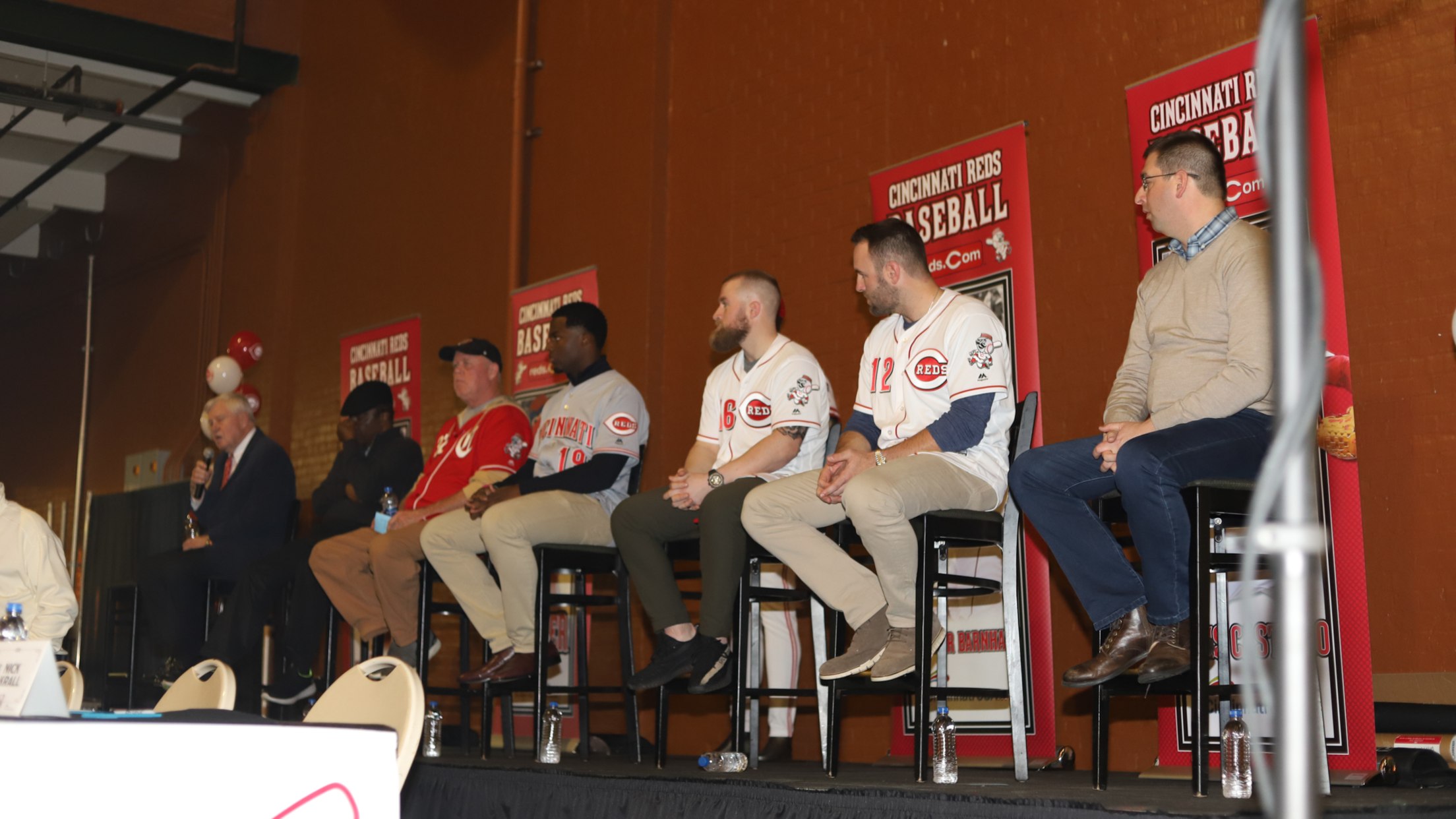 LOUISVILLE, KY – The 2023 Cincinnati Reds Caravan kicks off Monday, Jan.23 and will travel more than 2,500 miles over six days with stops in Ohio, Indiana, Kentucky and West Virginia. Returning after a two-year hiatus, the Caravan provides fans of all ages the opportunity to interact with current and
LOUISVILLE, KY – The 2023 Cincinnati Reds Caravan kicks off Monday, Jan.23 and will travel more than 2,500 miles over six days with stops in Ohio, Indiana, Kentucky and West Virginia.
Returning after a two-year hiatus, the Caravan provides fans of all ages the opportunity to interact with current and former players, minor leaguers, broadcasters and members of the Reds front office staff.
As part of the South Tour, Reds Caravan will take place at Louisville Slugger Field on Friday, Jan. 27 from 5:30-7:30 p.m. E.T.
All Caravan fan stops are free and open to the public, and one lucky fan will win two tickets to the 2023 Opening Day game on Thursday, March 30 at 4:10 pm E.T. vs. the Pittsburgh Pirates.
Scheduled to appear on the South Tour: Major League infielder Spencer Steer, minor league infielder Nick Northcut, minor league pitcher Levi Stoudt, former catcher Corky Miller, Reds on Radio broadcaster Tommy Thrall, Reds/Bally Sports Ohio broadcasters John Sadak and Sam LeCure and assistant general manager Sam Grossman.
All times, locations and participants are subject to change. Additional Caravan participants may be added to select tours.
Seating is limited at all Caravan stops. Autographs will be available on a first-come, first-served basis while time allows. No posed photographs. There may be restrictions on items participants can sign.
Visit reds.com/caravan for up-to-date information and schedules.