Lehigh Valley IronPigs Unveil St. Luke's Sports Training Center
IronPigs are nearing the completion of a 9-month long project to renovate existing player clubhouses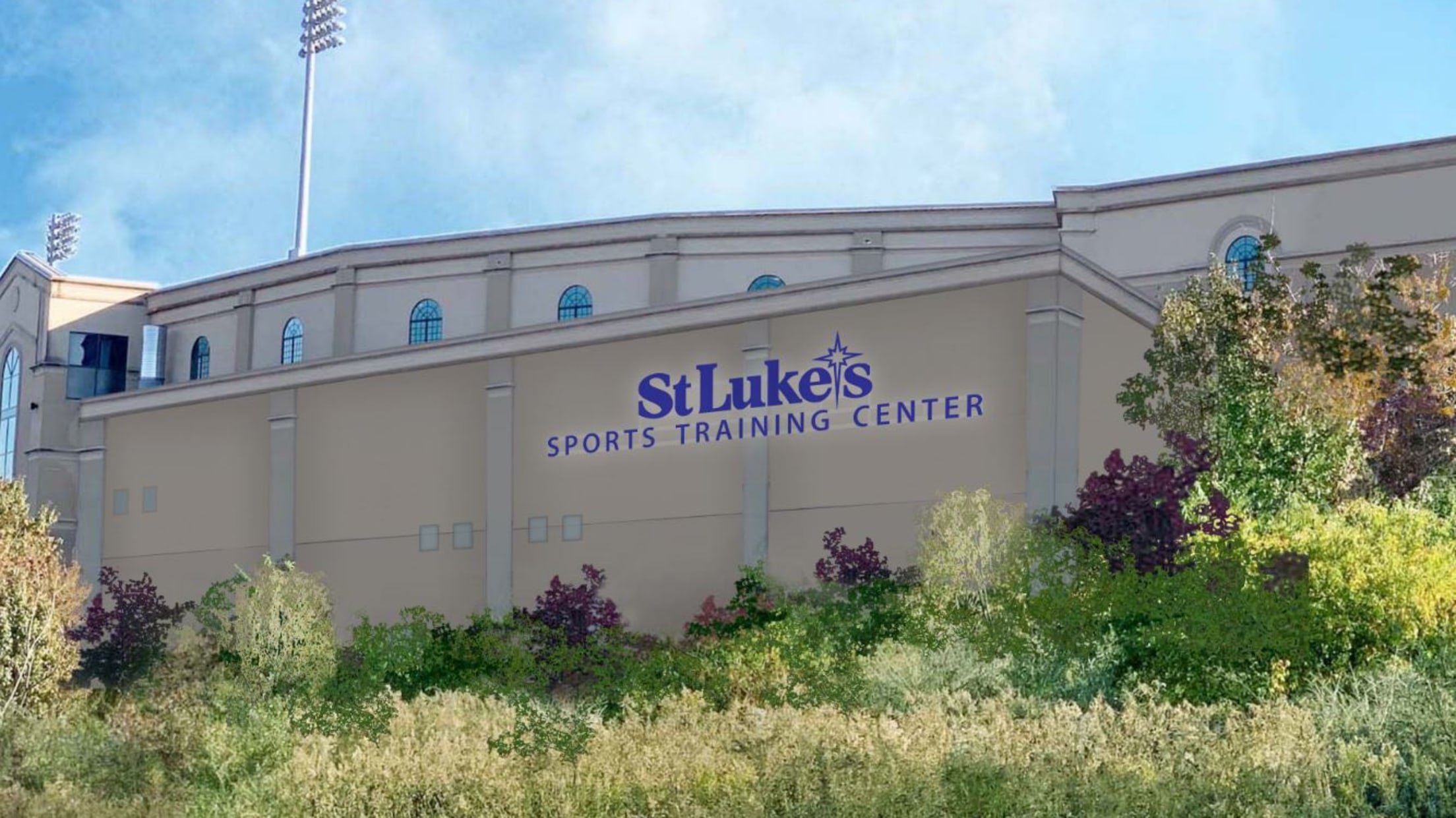 Allentown, Pennsylvania (March 9, 2023) – The Lehigh Valley IronPigs and St. Luke's announced today that Coca-Cola Park's nearly completed new and renovated player training facility will be named the St. Luke's Sports Training Center. "St. Luke's plays an important role within the Lehigh Valley community and within our team
Allentown, Pennsylvania (March 9, 2023) – The Lehigh Valley IronPigs and St. Luke's announced today that Coca-Cola Park's nearly completed new and renovated player training facility will be named the St. Luke's Sports Training Center.
"St. Luke's plays an important role within the Lehigh Valley community and within our team and organization. They have been a terrific partner and the Lehigh Valley IronPigs are excited to affiliate our newly expanded and renovated player facilities with St. Luke's," said IronPigs President and General Manager Kurt Landes.
The IronPigs are nearing the completion of a 9-month long project to both renovate existing player clubhouses and athletic training areas of 16-year old Coca-Cola Park as well as adding significantly more space to the area to accommodate recent requirements by Major League Baseball. The project has been funded with support from Lehigh and Northampton County, the State of PA and with support from the Greater Lehigh Valley Chamber of Commerce.
The St. Luke's Sports Training Center includes enlarged locker rooms for visiting and home teams, an expanded weight room and medical training areas, a female locker room and other necessary player amenities used by the IronPigs, the triple-A affiliate of the National League Champion Philadelphia Phillies.
St. Luke's is a nationally recognized health network providing services at 14 different campuses and more than 300 sites throughout Pennsylvania and New Jersey. Their mission is to care for the sick and injured while improving community health and educating health care professionals.
On top of being a dedicated corporate partner to the IronPigs since the team's inception in 2008, St. Luke's has an active presence in the Lehigh Valley community, working with sponsored athletes such as Saquon Barkley, David Akers and former Philadelphia Phillies pitcher Steve Carlton. Carlton, who is a Hall of Fame pitcher, played for the Phillies from 1972-1986 and was a four-time Cy Young Award winner.
The IronPigs and St. Luke's hosted a press conference inside Coca-Cola Park on Thursday afternoon, March 9, to commemorate the naming of the new player facilities area. Immediately after the announcement, members of the media and invited guests were greeted by Philadelphia Phillies Hall of Fame pitcher and St. Luke's representative, Steve Carlton, during their tour of the new construction.
Follow the IronPigs on Twitter at @IronPigs and like them on Facebook via www.facebook.com/LHVIronPigs.
The IronPigs are presented by Capital BlueCross.
--#YourHomeTownTeam--