Made man: Nuts drop brisk pitcher's duel in The Bend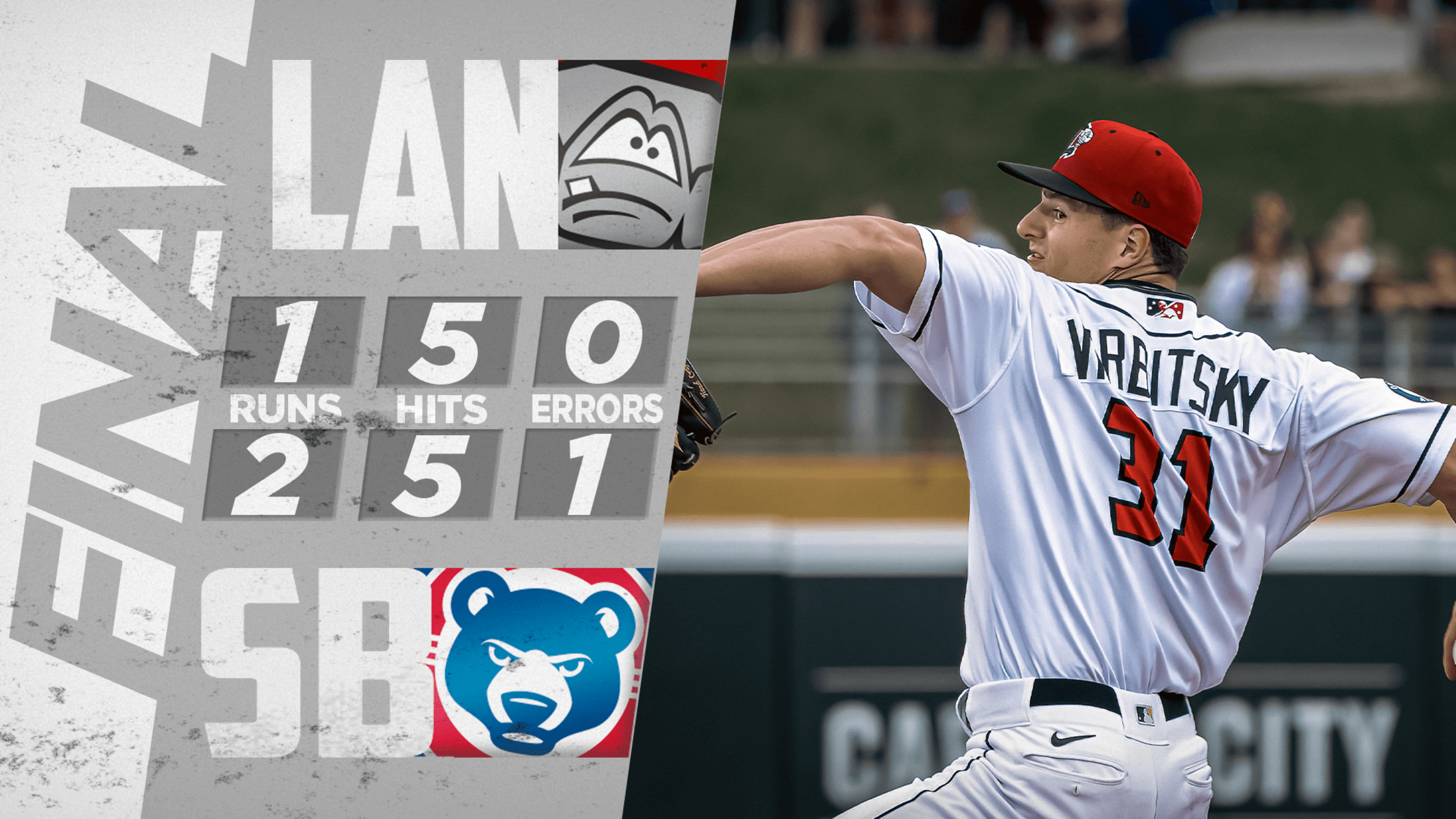 SOUTH BEND, Ind. – Kevin Made lined a two-run homer in the fifth inning, and the South Bend Cubs (37-21, 71-53) edged the Lansing Lugnuts (25-33, 50-74) in one hour and 59 minutes, 2-1, on Friday night at Four Winds Field. The Lugnuts have lost the first four games in
SOUTH BEND, Ind. – Kevin Made lined a two-run homer in the fifth inning, and the South Bend Cubs (37-21, 71-53) edged the Lansing Lugnuts (25-33, 50-74) in one hour and 59 minutes, 2-1, on Friday night at Four Winds Field.
The Lugnuts have lost the first four games in the series, each by a slim margin: 4-3, 4-2, 3-1 and 2-1.
Coming off striking out 11 Wisconsin Timber Rattlers while allowing two runs in six innings in his previous start, Nuts right-hander Kyle Virbitsky only whiffed four South Bend Cubs but once again gave up just two runs in six innings. The damage occurred in a flash: Casey Opitz led off the fifth with a single to right on an 0-1 pitch, and the 19-year-old Made took the very next delivery into the left-field bleachers for his first Midwest League home run.
Virbitsky was rarely threatened otherwise on his way to his third quality start with the Lugnuts, tossing 56 strikes among his 88 pitches. 2022 eighth-rounder Micah Dallas followed with two perfect innings, striking out two.
But the Lugnuts were limited to one run for the second straight game, with their only score coming on an Adam Laskey bases-loaded, two-out walk of Max Muncy in the sixth inning. Laskey then struck out Jared McDonald to leave the bases loaded.
The Nuts left at least one runner in scoring position in the fourth, sixth, seventh, eighth and ninth innings. In the ninth, Cooper Bowman stole second and third base only to see Sheldon Reed strike out Sahid Valenzuela and Denzel Clarke to end the game.
In defeat, Lugnuts catcher Shane McGuire went 2-for-4 with two singles and caught Yohendrick Piñango stealing second base. In three starts in the series, McGuire has thrown out four out of five Cubs attempting to steal second.
Next up, flamethrowing Mason Miller (4.50 ERA) makes his second Lugnuts start, taking on Cubs right-hander Richard Gallardo (3.70 ERA) at 7:05 p.m. on Saturday night in the fifth game of the six-game series.
At the conclusion of the current road trip, the Nuts return home September 6-11 to close out the season against Dayton. For more information and to purchase tickets, visit lansinglugnuts.com or call (517) 485-4500.
# # #