Lugs Edge Kernels Again, 3-2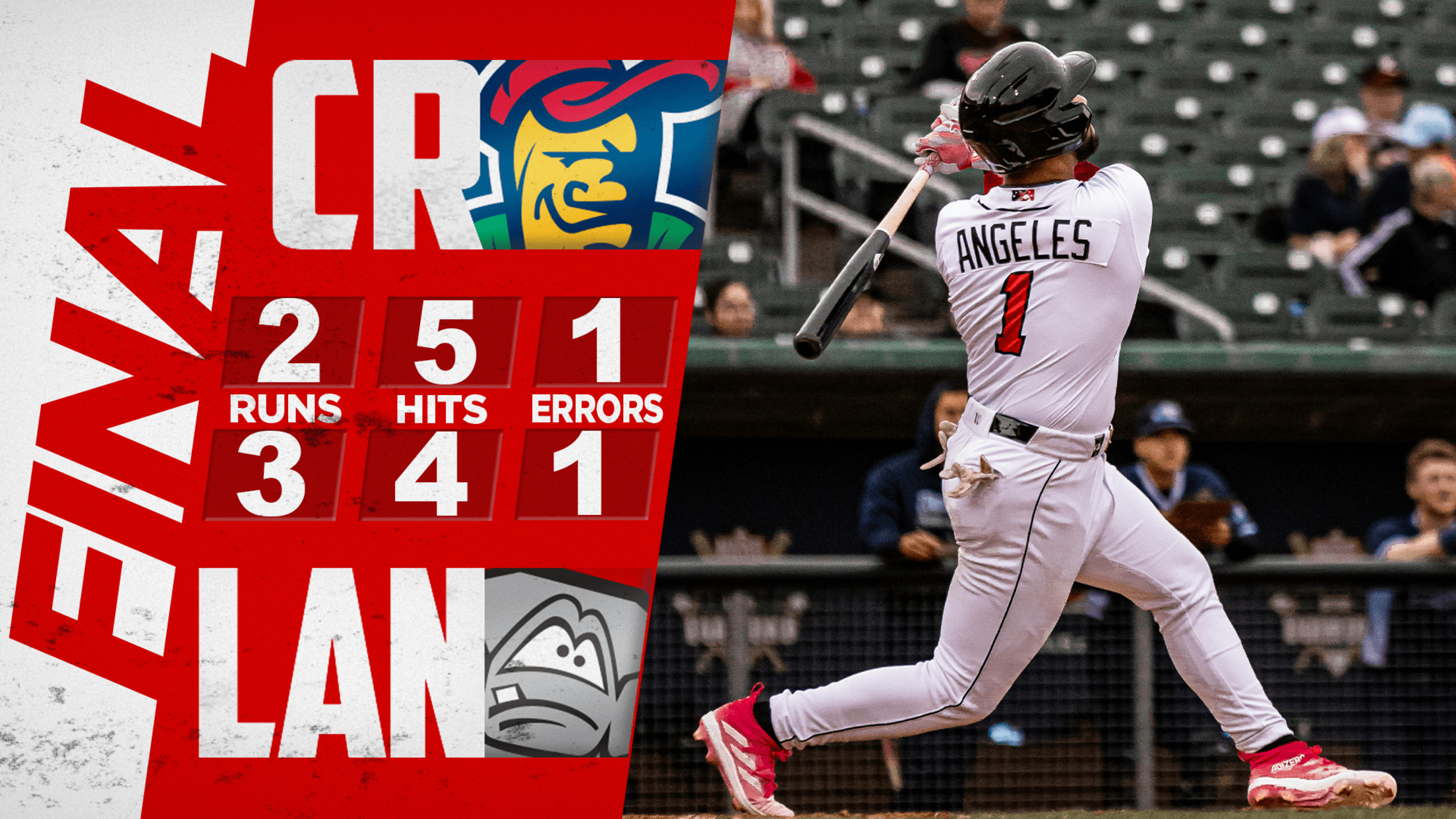 LANSING, Mich. – For the second time in this series, the Lansing Lugnuts (23-28) held on to beat the Cedar Rapids Kernels (29-22) in a tight 3-2 final. Their other lone win came with the same score on Friday night. Yesterday the Lugnuts took the lead two different times and
*LANSING, Mich. – * For the second time in this series, the Lansing Lugnuts (23-28) held on to beat the Cedar Rapids Kernels (29-22) in a tight 3-2 final. Their other lone win came with the same score on Friday night.
Yesterday the Lugnuts took the lead two different times and then gave up the lead late to fall 6-3. Today, Lansing took the lead twice again, each time to have the Cedar Rapids tie it, but this time the Lugnuts found a way to retake the lead a third time and hold on.
It started shaky for the Nuts. Right-hander Christian Fernandez walked the bases loaded in the first, but then was able to wiggle out of the jam with nothing given up. Euribiel Angeles then welcomed Zebby Matthews, who was debuting in Midwest League, with a lead-off home run in the bottom of the first. It was the first time that Angeles had led off this year, his third home run this week and fourth of the season, all have come at home.
The Kernels would tie it in the third on a SAC fly from Ben Ross, the lone run allowed from Fernandez who 4 1/3 innings.
Lansing couldn't get anything else going against Matthews, but found a way against the Kernel bullpen in both the seventh and eighth. After two walks in the seventh, Clark Elliott hit a SAC fly to left to make it 2-1.
Kala'i Rosario tied the game with his fourth home run this week off Jack Owen(W, 3-0) in the top of the eighth. However, the Nuts wouldn't be denied. After a Danny Bautista lead-off single, he then advanced to third on a wild pitch and ground ball. Angeles then whacked a ball to center to bring him in.
Tyler Baum came in to nail down his fifth save in five save opportunities in the ninth as the Lugnuts prevailed.
After a league wide off day tomorrow, Lansing will head out to battle the South Bend Cubs from Tuesday through Sunday next week. After their roadtrip, the Lugnuts will be back home the following week against Peoria from June 13-June 18. Tickets are available via lansinglugnuts.com or by calling (517) 485-4500.