Lugnuts edge TinCaps to take finale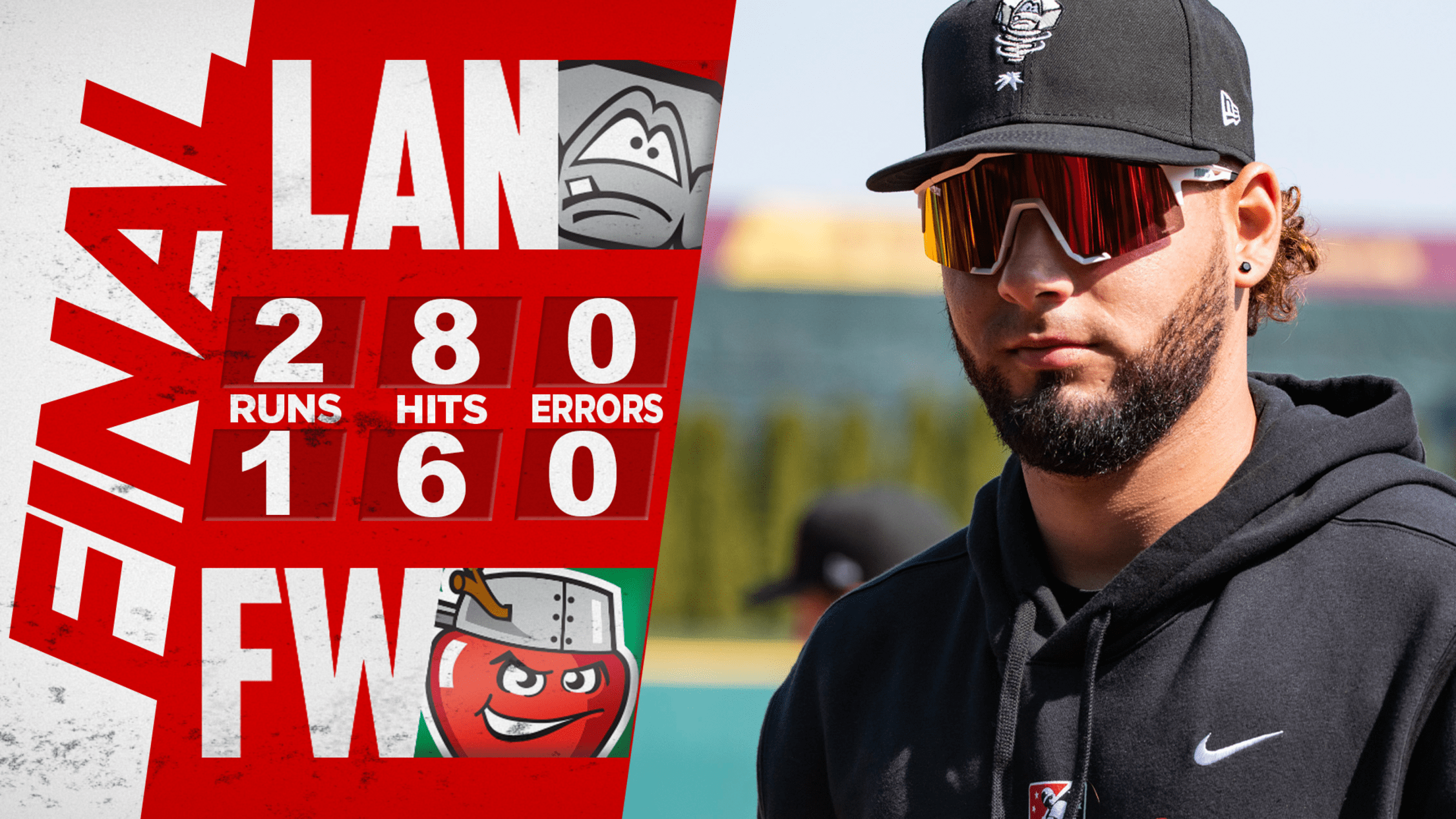 FORT WAYNE, Ind. – Junior Pérez twice singled home Jack Winkler, and Christian Fernandez combined with three relievers to halt a four-game losing streak and lead the Lansing Lugnuts (21-24) to a 2-1 victory over the Fort Wayne TinCaps (19-26) on Sunday afternoon at Parkview Field. The Lugnuts won two
FORT WAYNE, Ind. – Junior Pérez twice singled home Jack Winkler, and Christian Fernandez combined with three relievers to halt a four-game losing streak and lead the Lansing Lugnuts (21-24) to a 2-1 victory over the Fort Wayne TinCaps (19-26) on Sunday afternoon at Parkview Field.
The Lugnuts won two games in the six-game series, both started by Fernandez – but those two games were a study in contrasts.
In Tuesday's series opener, Fernandez allowed two early runs but nothing further, striking out seven in five innings while the offense piled up 16 hits in an 11-4 rout. But the bats went quiet, blanked in 27 consecutive innings from Thursday through Saturday night.
The scoreless streak was ended immediately on this day. Winkler, leading off the lineup for the first time, opened up the ballgame with a single against Fort Wayne 19-year-old Victor Lizarraga, stole second base, and came home on a two-out single up the middle by cleanup hitter Pérez for a 1-0 lead.
In the third inning, Winkler doubled to left and Pérez again came through, lining a two-out RBI single into right for a 2-0 advantage.
Meanwhile, Fernandez set down 12 consecutive TinCaps between the first and the fourth innings. Three singles in the fifth ended the spell, the last a Joshua Mears RBI single to halve the Lugnuts' lead. Fernandez finished the frame, concluding with five innings of four-hit, one-run, no-walk excellence, and fanning six along the way.
The bullpen took it from there. Brock Whittlesey stranded a leadoff double in a scoreless sixth and followed with a perfect seventh; Kumar Nambiar pitched around a leadoff single in a scoreless eighth; and Tyler Baum notched his third save with a 1-2-3 ninth to nail down the win.
The Nuts take Memorial Day off before welcoming in the Cedar Rapids Kernels for a six-game homestand from May 30-June 4. Tickets are available via lansinglugnuts.com or by calling (517) 485-4500.
# # #