Lugnuts' 2022 finale canceled due to field conditions and incoming weather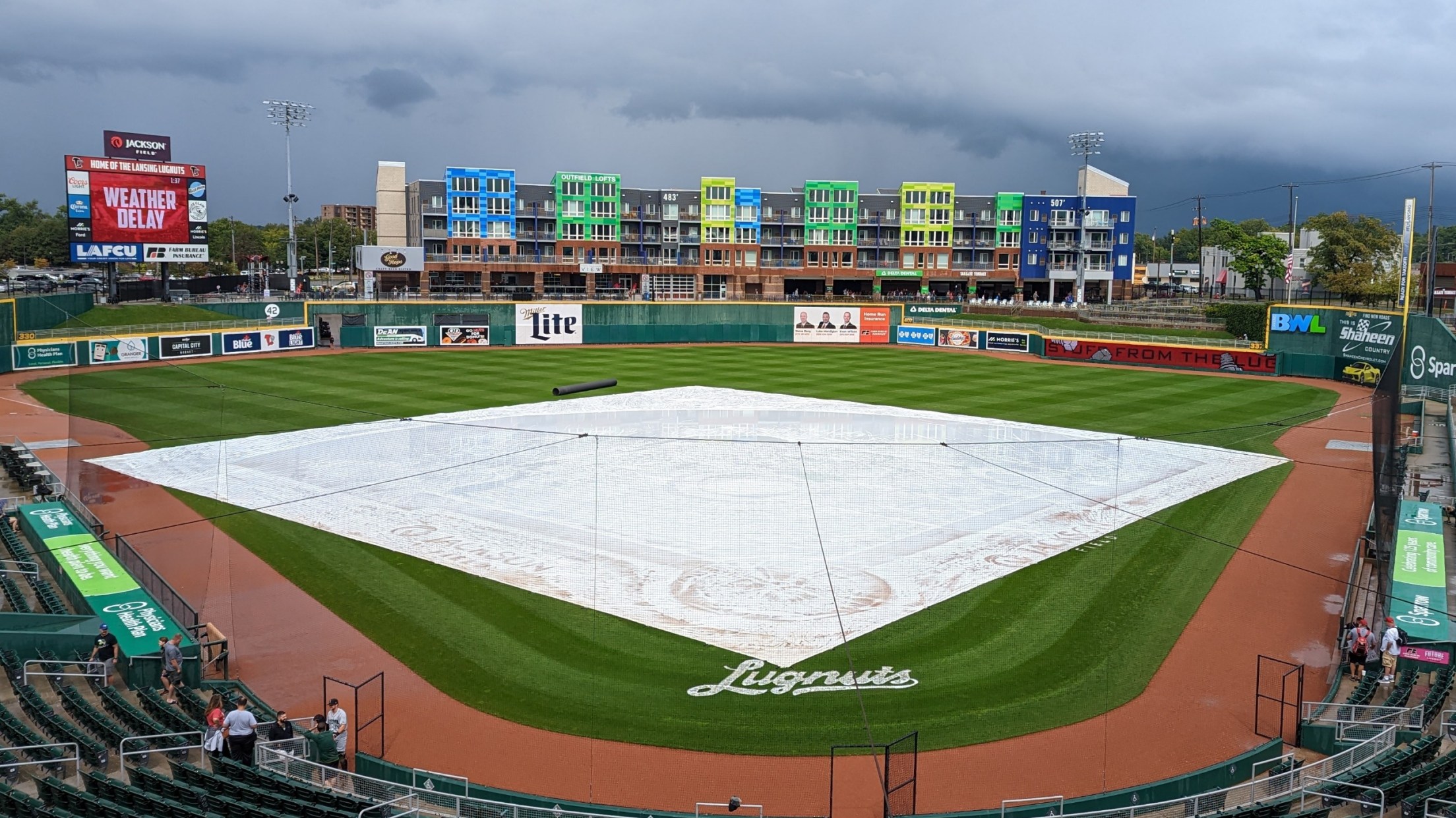 LANSING, Mich. – The scheduled 2022 season finale between the Lansing Lugnuts (29-36, 54-77) and the Dayton Dragons (28-34, 67-61) was canceled on Sunday afternoon at Jackson® Field™ due to current field conditions and incoming weather. Fans in attendance will receive a voucher good for any game in the 2023
LANSING, Mich. – The scheduled 2022 season finale between the Lansing Lugnuts (29-36, 54-77) and the Dayton Dragons (28-34, 67-61) was canceled on Sunday afternoon at Jackson® Field™ due to current field conditions and incoming weather.
Fans in attendance will receive a voucher good for any game in the 2023 Lugnuts season.
The next Lugnuts game will be on April 7, 2023, opening up the Nuts' 27th Midwest League season on the road at the Great Lakes Loons before officially raising the curtain on the home schedule on April 11, 2023, against the West Michigan Whitecaps.
For the latest information on the Lugnuts throughout the offseason, visit lansinglugnuts.com or call (517) 485-4500.
# # #