Kernels rally past Lugs in 9th, 5-4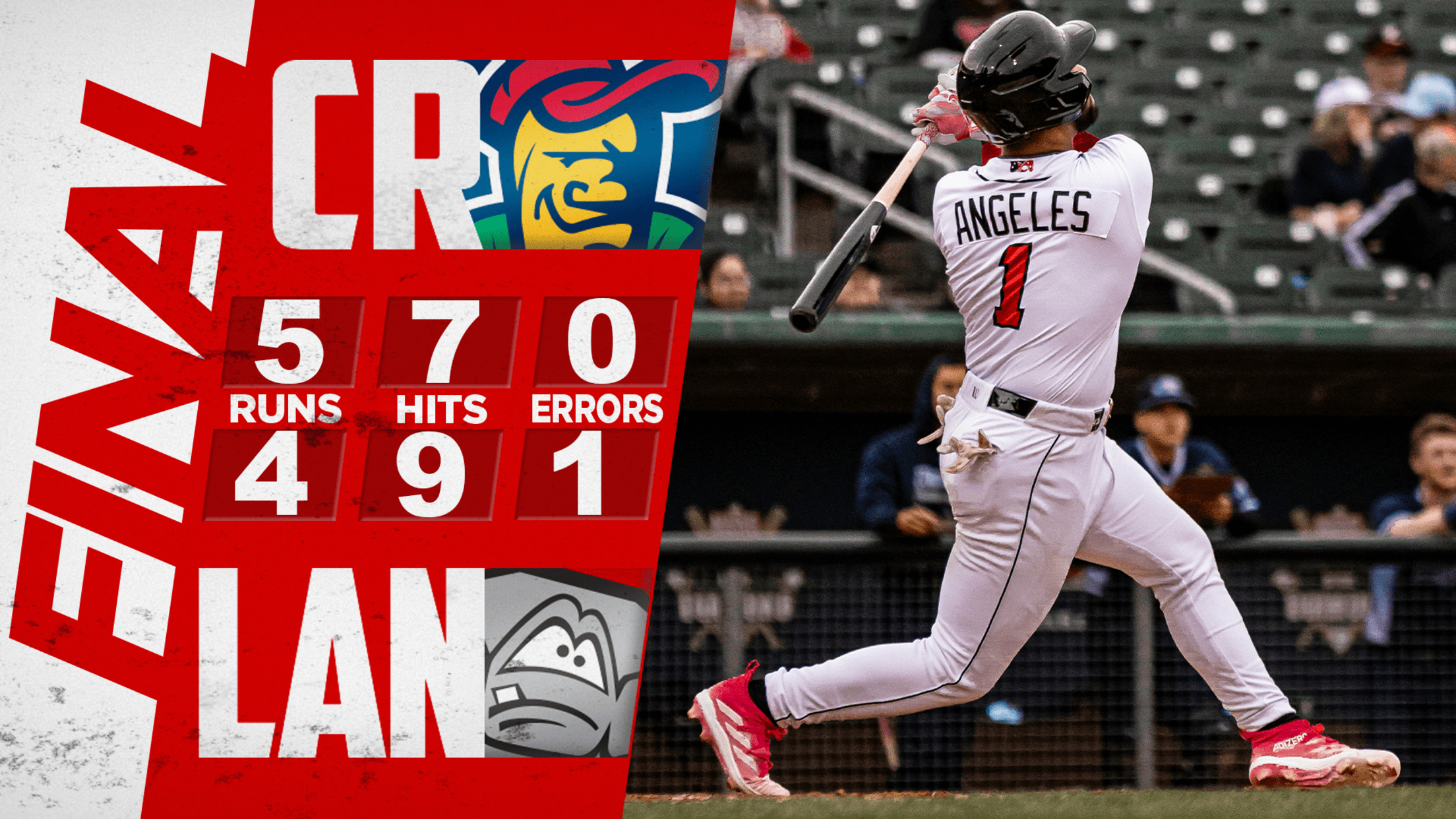 LANSING, Mich. – Down to their final strike twice in the ninth inning, the Cedar Rapids Kernels (26-20) rallied for a 5-4 victory over the Lansing Lugnuts (21-25) in the opener of a six-game series on Tuesday night at Jackson® Field™. * Junior Pérez, Brayan Buelvas and Euribiel Ángeles* homered
LANSING, Mich. – *Down to their final strike twice in the ninth inning, the Cedar Rapids Kernels (26-20) rallied for a 5-4 victory over the Lansing Lugnuts (21-25) in the opener of a six-game series on Tuesday night at Jackson® Field™.
*
Junior Pérez, Brayan Buelvas and Euribiel Ángeles homered in the loss for Lansing, a single game season high for team home runs, but the Nuts' record fell to 9-1 when leading after eight innings.
Hunter Breault opened the ninth inning by retiring Noah Miller and Misael Urbina on flyouts to center field, but José Salas ripped a single into right field and Jeferson Morales drew a walk on a 3-2 pitch. Breault jumped in front of Tanner Schobel 0-and-2, but Schobel punched a single to right field. Jonny Butler's throw home to catcher Daniel Susac was knocked aside as Salas slid in safely, with the ball bouncing far enough away to allow Morales to score the go-ahead run.
The Lugnuts then went down in order in the bottom of the ninth against Regi Grace.
Lansing starter Mitch Myers tossed 5 1/3 innings in a no-decision, allowing two runs on four hits and one walk while striking out three, and John Beller followed 1 2/3 hitless, scoreless innings.
The second game of the series will start at 11:05 p.m. a Biggby Coffee Grand Slam School Day featuring Lugnuts lefty Brady Basso against Cedar Rapids right-hander Kyle Jones. Tickets are available via lansinglugnuts.com or by calling (517) 485-4500.
# # #