Kernels edge Lugs in front of 9,128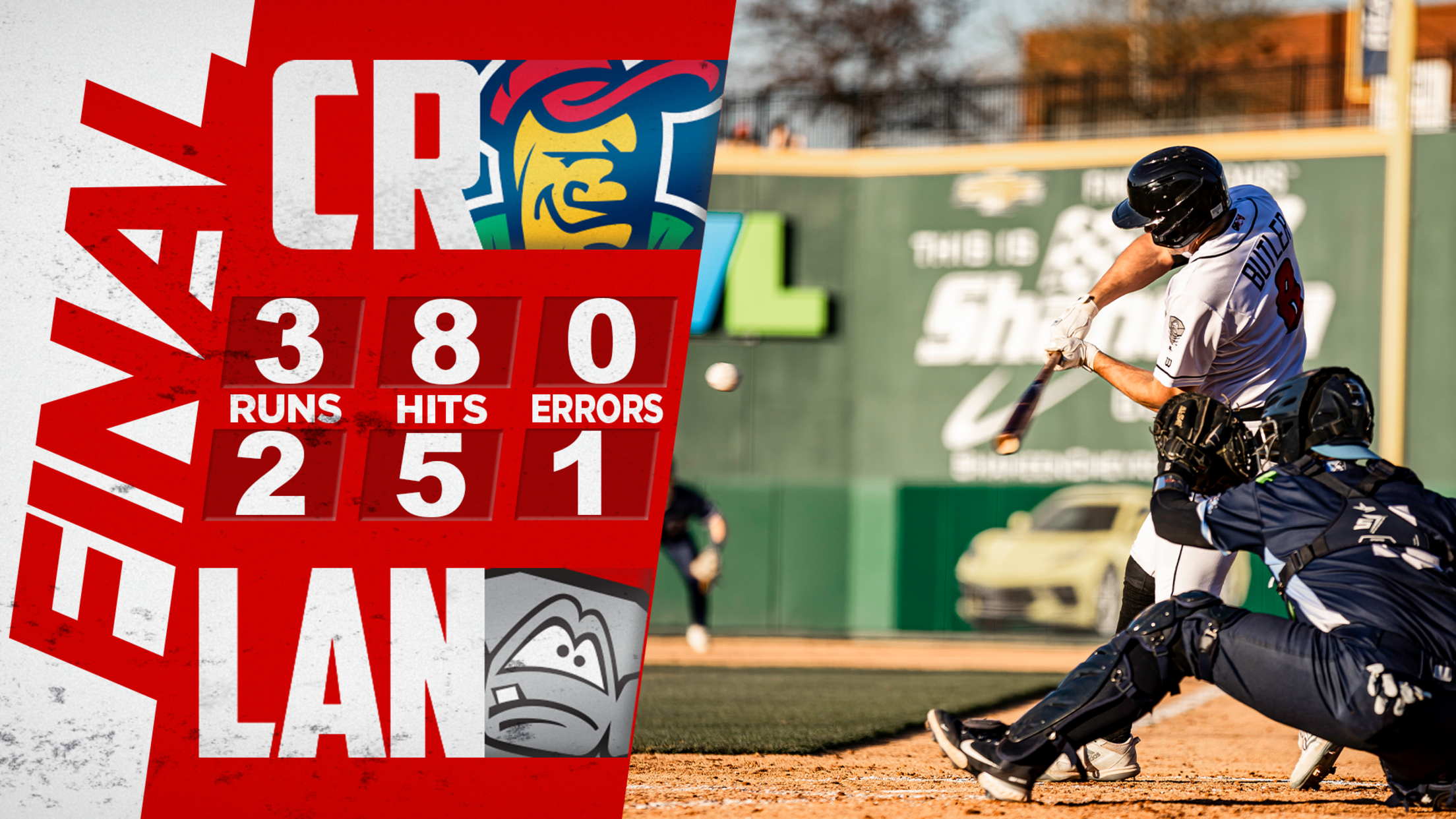 LANSING, Mich. – In front of a Biggby Coffee Grand Slam School Day crowd of 9,128, the largest crowd in the Midwest League this season, the Cedar Rapids Kernels (27-20) eked out a 3-2 win over the Lansing Lugnuts (21-26) on Wednesday afternoon at Jackson® Field™. The Kernels have won
*LANSING, Mich. – *In front of a Biggby Coffee Grand Slam School Day crowd of 9,128, the largest crowd in the Midwest League this season, the Cedar Rapids Kernels (27-20) eked out a 3-2 win over the Lansing Lugnuts (21-26) on Wednesday afternoon at Jackson® Field™.
The Kernels have won each of the first two games in the six-game series.
Keoni Cavaco broke a scoreless deadlock with a 460-foot home run off Joelvis Del Rosario and Tanner Schobel followed with a shot onto Home Run Hill for a 2-0 Kernels lead in the fifth inning.
CJ Rodriguez answered with an RBI double in the bottom of the fifth against St. Clair Shores native Kyle Jones, pulling the Nuts within 2-1.
In the top of the eighth, Cedar Rapids added an important insurance run. With one out, Noah Miller grounded to second and reached on a dropped throw by first baseman Danny Bautista, Jr. José Salas followed with an RBI double into right-center for a 3-1 Kernels lead.
In the home half of the eighth, Jonny Butler slugged his third home run of the season to again pull Lansing within one run.
But Cedar Rapids reliever Miguel Rodriguez followed up the home run by retiring the final four Lugnuts hitters in order, preserving the victory.
In defeat, Lansing starter Brady Basso struck out four batters in three scoreless innings.
Nuts right-hander Jake Garland starts the third game of the series on a Coors Light Thirsty Thursday featuring $2 domestic drafts and $5 crafts. Cedar Rapids counters with right-hander Pierson Ohl. First pitch is set for 7:05 p.m. with gates opening at 6 p.m. Tickets are available via lansinglugnuts.com or by calling (517) 485-4500.
# # #