Homer-happy Dragons overpower Lugs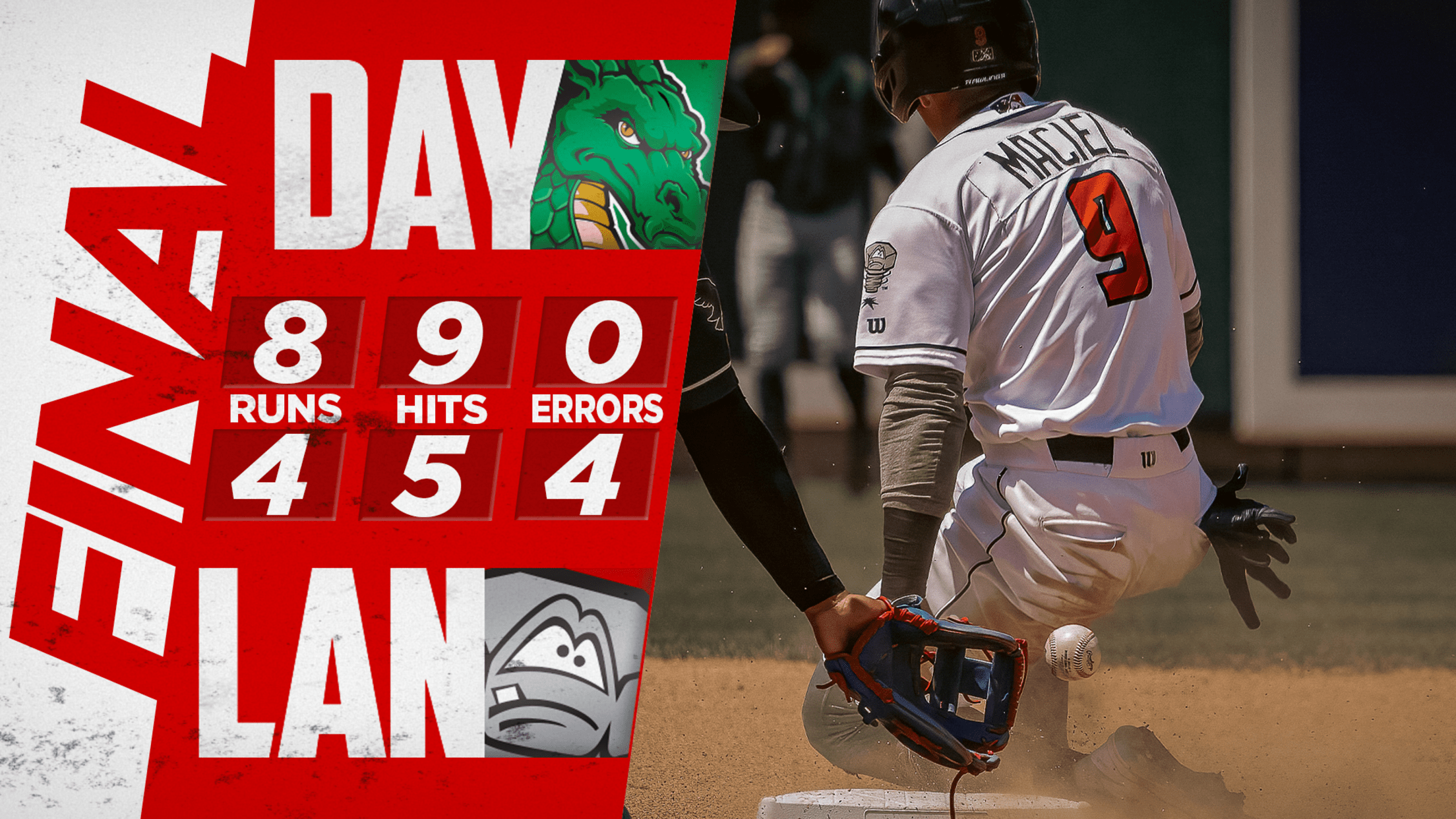 LANSING, Mich. – The Dayton Dragons (28-33, 67-60) walloped five home runs on their way to an 8-4 victory over the Lansing Lugnuts (28-36, 53-77) in front of a crowd of 7,142 on Friday night at Jackson® Field™. After dropping the opener, the Dragons have won three straight in the
LANSING, Mich. – The Dayton Dragons (28-33, 67-60) walloped five home runs on their way to an 8-4 victory over the Lansing Lugnuts (28-36, 53-77) in front of a crowd of 7,142 on Friday night at Jackson® Field™.
After dropping the opener, the Dragons have won three straight in the series. Two games remain in the 2022 season.
Dayton right fielder Rece Hinds set the early tone with a 474-foot home run down the left field line in the first inning off Lugnuts starter Kyle Virbitsky.
But after the visitors increased their lead to 2-0 on an Austin Hendrick RBI double in the third, the Nuts rallied for four runs against Dayton starter – and former Michigan State Spartan – Sam Benschoter in the bottom of the third, including RBI singles from Cooper Bowman, Max Muncy and Shane McGuire.
The Lugnuts' 4-2 lead remained intact until Hendrick led off the sixth inning with a roundtripper to right-center off Virbitsky. Two batters later, Tyler Callihan doubled and Jose Torres homered to left to put Dayton in front, 5-4.
The Dragons then put the game away in the eighth with back-to-back home runs against Osvaldo Berrios, a Michel Triana two-run shot and a Hayden Jones solo blast, Jones's first Midwest League hit after opening with 14 consecutive hitless at-bats.
In the loss, Lansing right fielder Gabriel Maciel went 2-for-3 with a single, double, one of the Nuts' four stolen bases, and a diving catch to take away an extra-base hit from Hendrick in the seventh inning.
Lugnuts left fielder Joshwan Wright finished 0-for-4, ending his hitting streak at 10 games.
The Nuts send right-hander Mason Miller (6.75 ERA) against Dayton right-hander Miguel Medrano (7.55 ERA) on Saturday night, Fan Appreciation Night featuring the Lugnuts' Charity Jersey Auction to benefit the Capital Area United Way. First pitch is at 7:05 p.m. For more information and to purchase tickets, visit lansinglugnuts.com or call (517) 485-4500.
# # #