Estes quality again, but Nwogu lifts Cubs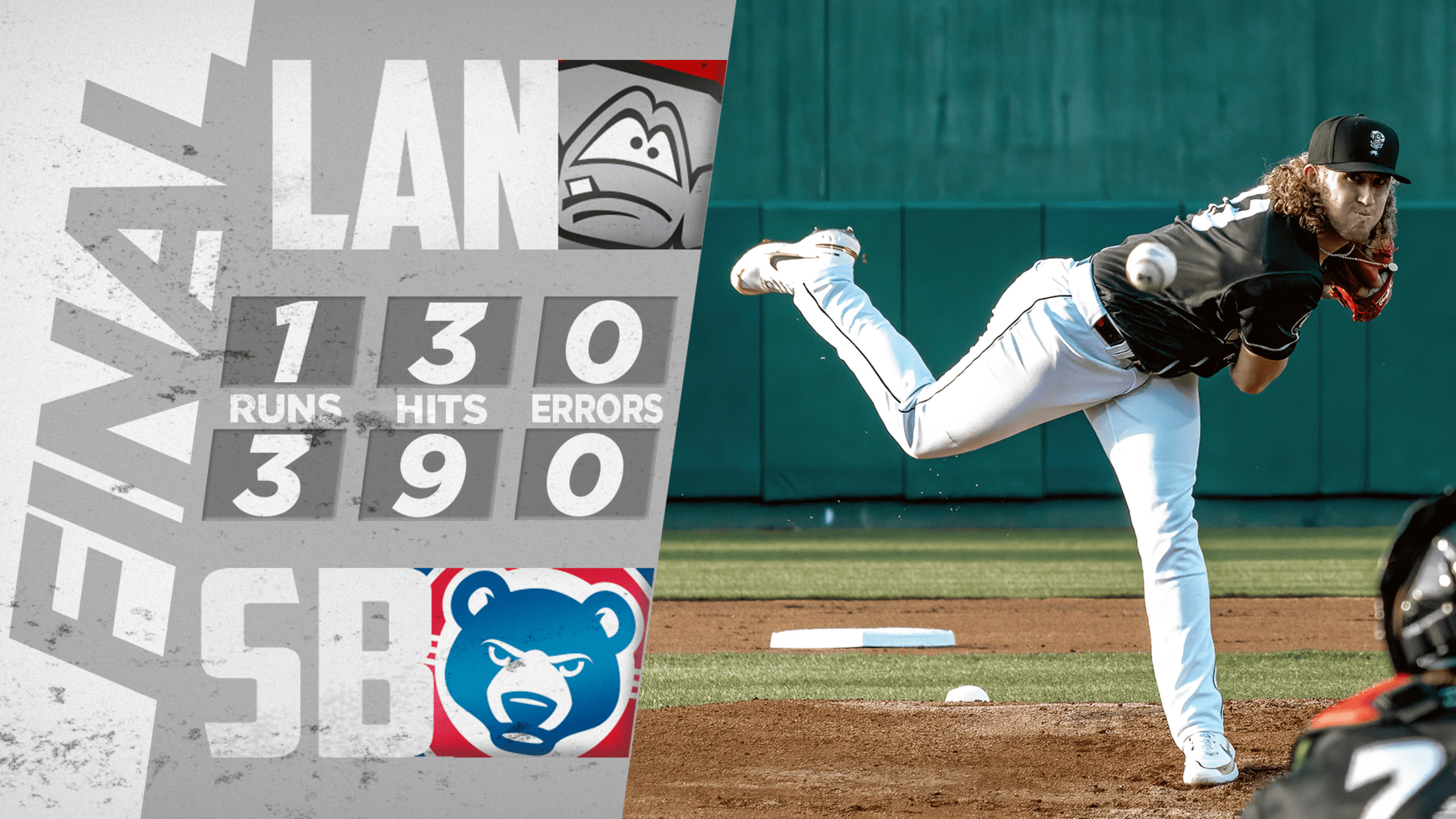 SOUTH BEND, Ind. – Joey Estes turned in his second straight quality start on the road, but Jordan Nwogu delivered a game-tying RBI grounder and a tie-breaking RBI single to send the South Bend Cubs (36-21, 70-53) to a 3-1 victory over the Lansing Lugnuts (25-32, 50-73) on Thursday night
SOUTH BEND, Ind. – Joey Estes turned in his second straight quality start on the road, but Jordan Nwogu delivered a game-tying RBI grounder and a tie-breaking RBI single to send the South Bend Cubs (36-21, 70-53) to a 3-1 victory over the Lansing Lugnuts (25-32, 50-73) on Thursday night at Four Winds Field.
A week after Estes tossed six scoreless innings with six strikeouts and one walk at Wisconsin, the 20-year-old followed up with six innings against the Cubs, striking out four and walking none. Of his 89 pitches, 72 of them – 81% – were strikes. It was his third quality start overall for the year.
But Pete Crow-Armstrong led off the third with a triple and Nwogu followed with a broken-bat grounder to second baseman Sahid Valenzuela to tie the game at 1-1.
Two innings later with Fabián Pertúz at second base and two outs, Nwogu lined a base hit into left field to give the Cubs a 2-1 lead.
The Lugnuts thought that they had the game tied in the seventh inning. Facing reliever Riley Martin with one out and Valenzuela at first base, Cooper Bowman lined a double to the wall in left field. Valenzuela attempted to score, but home plate umpire Cliburn Rondón called him out at the plate and then ejected manager Phil Pohl in the subsequent dispute.
South Bend then added insurance against Angello Infante in the eighth on a Yohendrick Piñango RBI double, though Valenzuela's relay to third base was in time to stop Piñango from stretching the hit into a triple.
Lansing's only run came in the second inning against South Bend starter Luis Devers, thanks to singles from Alexander Campos and Valenzuela followed by a Bowman sacrifice fly.
Devers finished with one run allowed on four hits in five innings, his fourth straight start allowing one run in five innings.
The Lugnuts will look to halt a four-game losing streak behind right-hander Kyle Virbitsky (3.90 ERA) against Cubs right-hander Kohl Franklin (7.50 ERA) at 7:05 p.m. on Frid.
At the conclusion of the current road trip, the Nuts return home September 6-11 to close out the season against Dayton. For more information and to purchase tickets, visit lansinglugnuts.com or call (517) 485-4500.
# # #