Count 'em: 56 Major League Lugnuts in 2022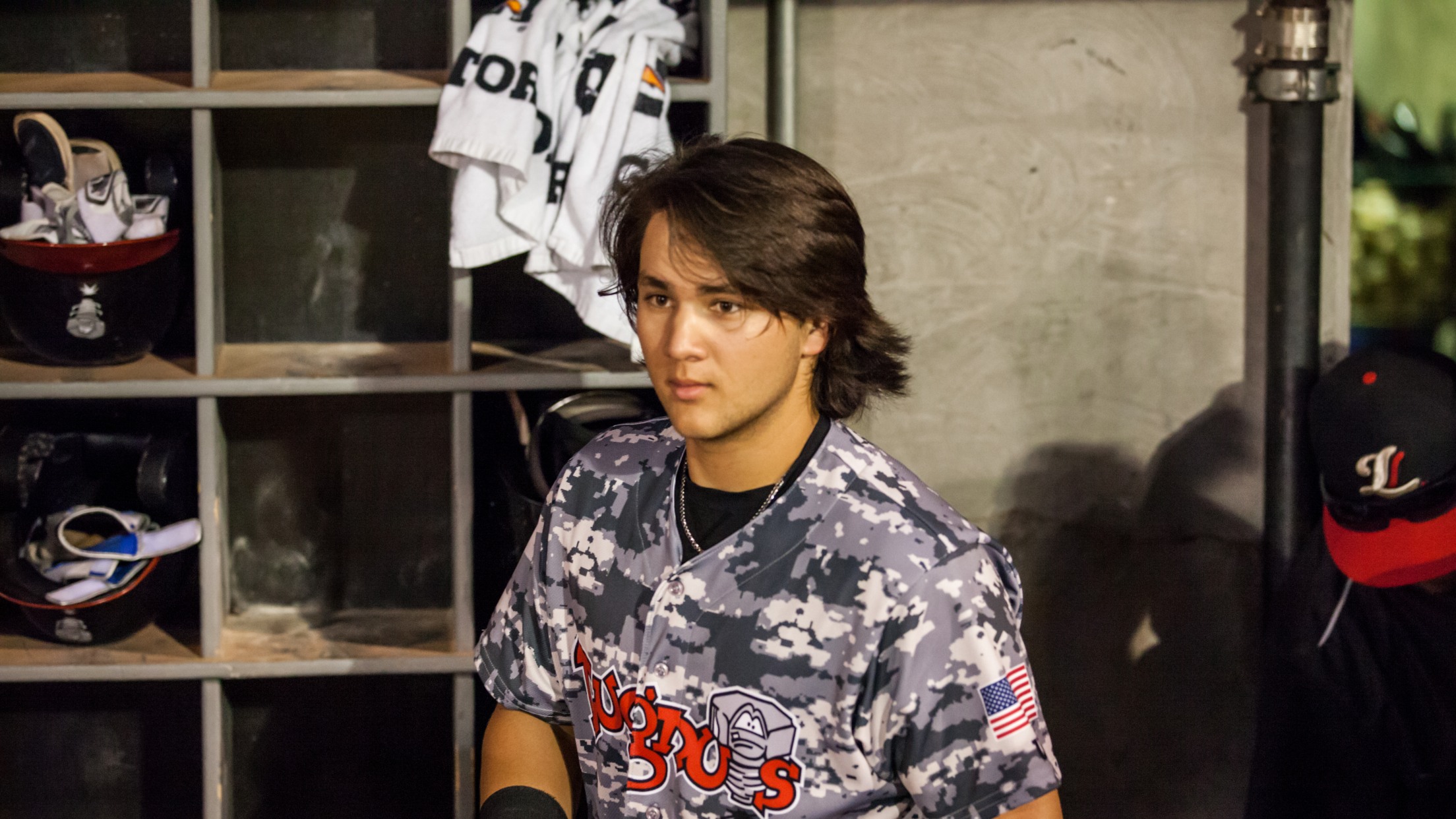 With the Major League Baseball season two weeks from being complete, 56 former Lugnuts have seen action this year, spanning 23 of the 30 ballclubs. The Toronto Blue Jays, Lansing's MLB partner from 2005-2020, lead among all teams with 14 Nuts suiting up. The headliners are 2022 American League All-Stars
With the Major League Baseball season two weeks from being complete, 56 former Lugnuts have seen action this year, spanning 23 of the 30 ballclubs.
The Toronto Blue Jays, Lansing's MLB partner from 2005-2020, lead among all teams with 14 Nuts suiting up. The headliners are 2022 American League All-Stars Alejandro Kirk, Vladimir Guerrero Jr. and Jordan Romano, while the Jays' current playoff chase is being boosted by a red hot Bo Bichette (pictured above in 2017).
The Oakland Athletics, the current MLB partner, rank second with eight former Lugnuts, followed by the Chicago Cubs and Washington Nationals, featuring four Nuts alumni apiece. (Note that one of the four Cubs is Marcus Stroman, who skipped over Lansing initially on his way up the Blue Jays' ladder before returning to rehab with the Lugnuts in September 2015.)
A dozen former players made their Major League debuts this season, most recently 2021 slugger Jordan Díaz. (Read this article for more about the debuting dozen.)
Half a dozen pitchers – Ryan Borucki, Max Castillo, Daniel Norris, Aaron Sanchez, Noah Syndergaard and Danny Young – have appeared for multiple teams this season.
One player, Anthony Alford, signed with the Korea Baseball Organization (KBO) League's KT Wiz after receiving his release from the Pittsburgh Pirates, where he has performed well.
If we were to put together an MLB stats leaderboard among the former Nuts:
- Most Hits, At-Bats, Runs, Doubles, and RBIs: Bo Bichette
- Most Home Runs: Rowdy Tellez for the Brewers
- Most Total Bases: Vladimir Guerrero, Jr., with Bichette nipping at his heels.
- Most Stolen Bases: Jon Berti, who leads all of Major League Baseball
- Most Games Pitched: Kendall Graveman for the White Sox
- Most Starts: a tie between Noah Syndergaard (Angels/Phillies) and 42-year-old Rich Hill (Red Sox)
- Most Innings: Syndergaard, good to see after a rocky injury-filled road
- Most Strikeouts: Stroman, topping Hill and Syndergaard (who are also tied in K's)
- Most Saves: Jordan Romano, third highest in baseball
*
Your full MLB Lugnuts list:
Atlanta Braves: Danny Young
Baltimore Orioles: Robinson Chirinos
Boston Red Sox: Rich Hill, Josh Winckowski
Chicago Cubs: Matt Dermody, Yan Gomes, Daniel Norris, Marcus Stroman
Chicago White Sox: Kendall Graveman
Cincinnati Reds: TJ Zeuch
Detroit Tigers: Drew Hutchison, Daniel Norris
Kansas City Royals: Max Castillo, Edward Olivares
Los Angeles Angels: Aaron Loup, Noah Syndergaard, Ryan Tepera
Los Angeles Dodgers: Kevin Pillar
Miami Marlins: Jon Berti, Jake Fishman, Jordan Groshans
Milwaukee Brewers: Jonathan Davis, Rowdy Tellez
Minnesota Twins: Aaron Sanchez
New York Mets: Sean Reid-Foley
New York Yankees: Miguel Castro, Tim Locastro
Philadelphia Phillies: Noah Syndergaard
Pittsburgh Pirates: Anthony Alford, Chase De Jong, Jake Marisnick
Oakland A's: Jordan Díaz, Zach Jackson, Dany Jiménez, Zach Logue, Christian Lopes, Norge Ruíz, Kevin Smith, Kirby Snead
San Francisco Giants: Anthony DeSclafani
Seattle Mariners: Ryan Borucki, Matthew Boyd, Danny Young
Texas Rangers: Jesús Tinoco
Toronto Blue Jays: Bo Bichette, Cavan Biggio, Ryan Borucki, Vinny Capra, Max Castillo, Vladimir Guerrero Jr., Danny Jansen, Alejandro Kirk, Casey Lawrence, Otto López, Tim Mayza, Gabriel Moreno, Jordan Romano, Tayler Saucedo
Washington Nationals: Patrick Murphy, Joshua Palacios, Aaron Sanchez, Lane Thomas
As far as coaches go:
- The Toronto Blue Jays' interim manager is John Schneider, who managed the 2016 Lugnuts.
- The Atlanta Braves' catching coach is Sal Fasano, manager of the 2010 Nuts.
- The Boston Red Sox' third base coach is Carlos Febles, who played on the original 1996 Lansing squad.
- The Colorado Rockies' bench coach is Mike Redmond, manager of the 2011 Nuts.
- The Los Angeles Dodgers' staff features pitching coach Mark Prior (2004 rehabber) and first base coach Clayton McCullough (2008-09 manager).
- The Texas Rangers have Seth Conner (2013-14 catcher) as their assistant hitting coach.
So the next time someone tells you that Major League Baseball is a little Nuts, you are well within your right to answer, "More than a little!"