Aliendo HR helps Cubs double up Lugs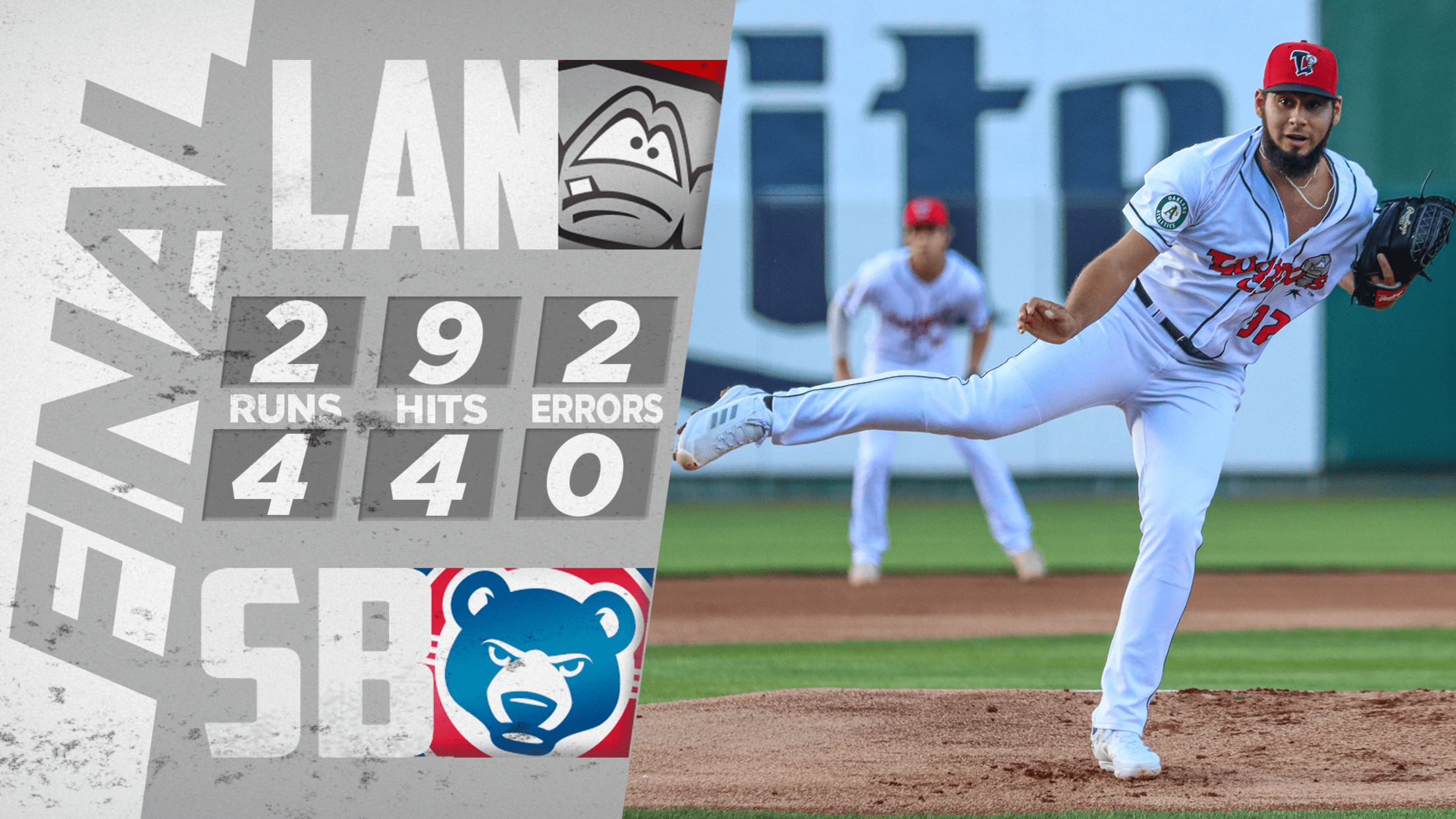 SOUTH BEND, Ind. – Pablo Aliendo broke a tie with a two-out, two-run homer in the fifth inning, and the South Bend Cubs (35-21, 69-53) defeated the Lansing Lugnuts (25-31, 50-72), 4-2, on Wednesday night at Four Winds Field. The Lugnuts outhit the Cubs 9-4, with three hits from Joshwan
SOUTH BEND, Ind. – Pablo Aliendo broke a tie with a two-out, two-run homer in the fifth inning, and the South Bend Cubs (35-21, 69-53) defeated the Lansing Lugnuts (25-31, 50-72), 4-2, on Wednesday night at Four Winds Field.
The Lugnuts outhit the Cubs 9-4, with three hits from Joshwan Wright and two hits apiece from Jared McDonald and Cooper Bowman, but were held to a pair of second inning runs against Major League rehabber Wade Miley.
The 35-year-old Miley, who had last pitched against the Lugnuts in 2009 as a member of the South Bend Silver Hawks, went 3 2/3 innings, allowing five hits and two runs with two strikeouts. Gabriel Jaramillo recorded the final out of the fourth inning before Porter Hodge took it the rest of the way, firing the final five innings.
Lugnuts right-hander Christian Fernandez also threw the final five innings of relief, with only one blemish on his line: with the game knotted at 2-2 in the bottom of the fifth inning, Fernandez retired BJ Murray on a flyout to right and Luis Verdugo on a foulout to third. Owen Caissie worked a walk to bring up Aliendo, who hit his seventh home run of the season out to right on a 1-2 pitch.
Lansing started 2022 Athletics fourth-rounder Jacob Watters, who pitched the first inning in his High-A debut. Watters walked three Cubs around a dropped fly in right by Wright, bringing in an unearned run, but dispatched Kevin Made on a flyout to center to strand the bases loaded.
Osvaldo Berrios then pitched the second and third innings, allowing a solo home run to Murray, before yielding to Fernandez beginning the fourth.
Lansing right-hander Joey Estes (4.90 ERA) will make his team-leading 19th start in the third game of the six-game series, taking on South Bend right-hander Luis Devers (0.86 ERA) at 7:05 p.m. on Thursday.
At the conclusion of the current road trip, the Lugnuts return home September 6-11 to close out the season against Dayton. For more information and to purchase tickets, visit lansinglugnuts.com or call (517) 485-4500.
# # #