A trip to the Cactus League: visiting A's spring training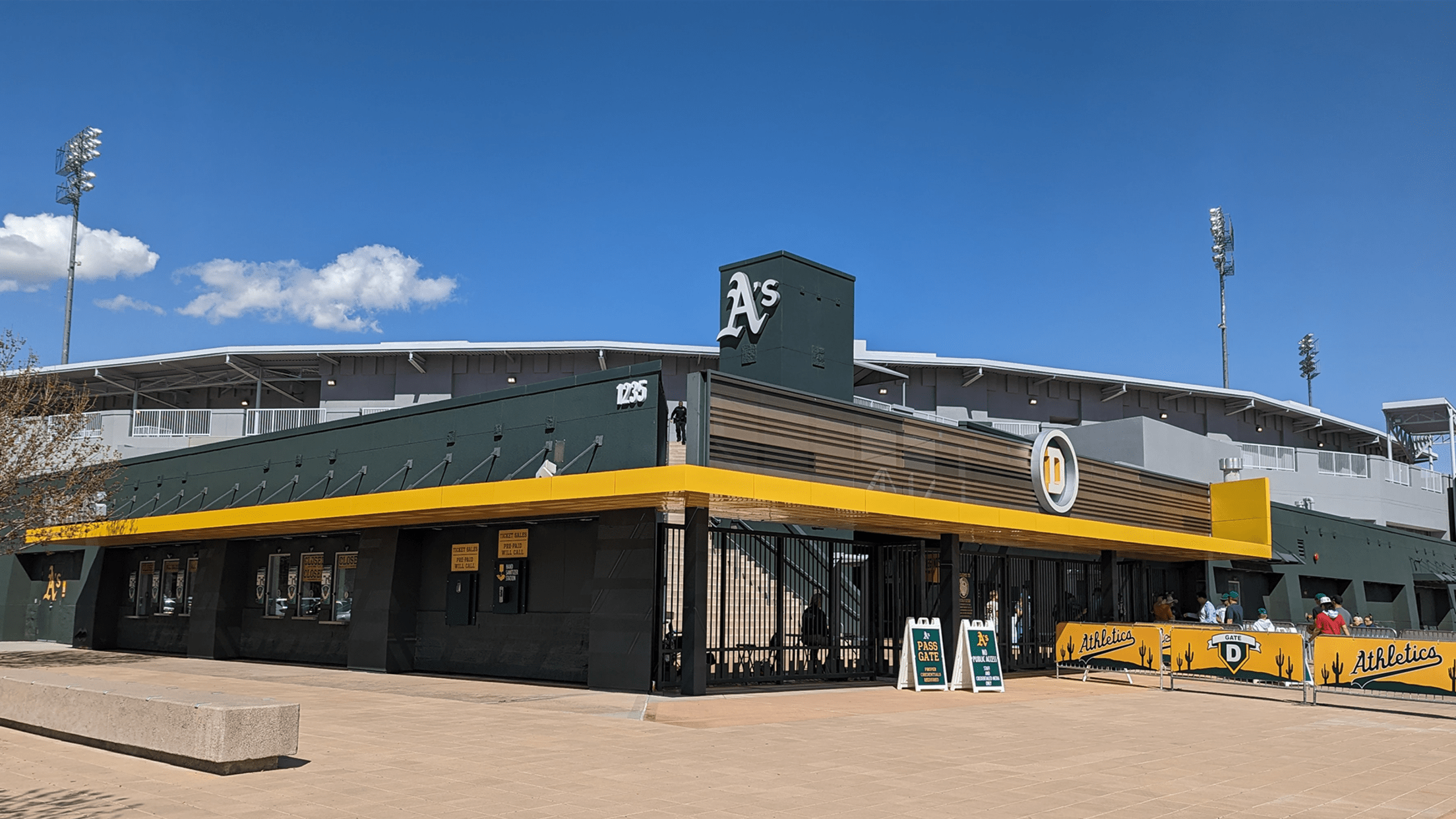 Hey, how's it going? When I write my usual articles for the Lansing Lugnuts, I opt not to use first person narration. This one is different. I took my first trip to A's spring training this weekend and figured I ought to write about it. Thank you for reading. An
Lansing Fact: champion eater Joey Chestnut headlines 2023 Lugnuts Promo Schedule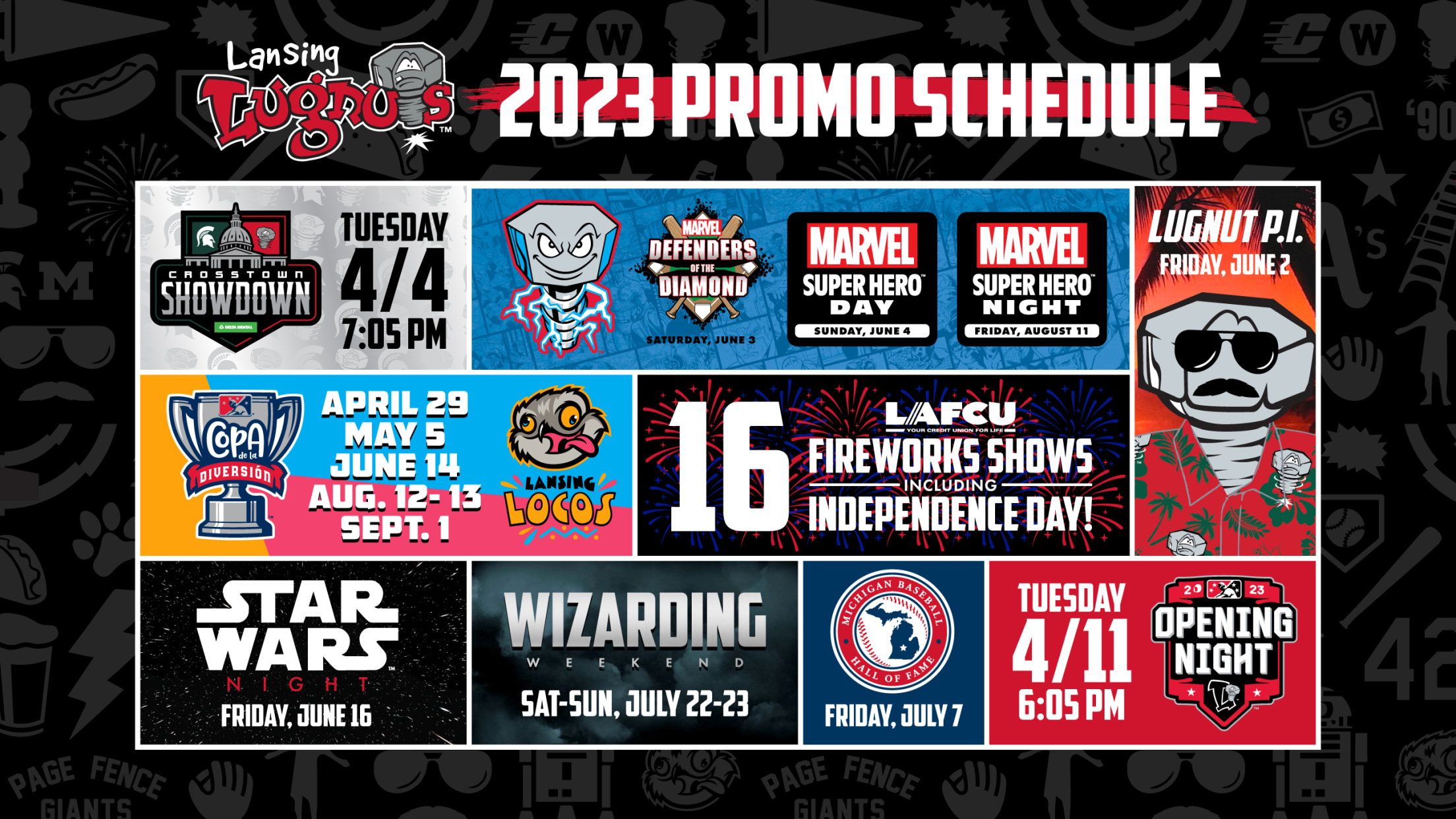 LANSING, Mich. – Joey Chestnut, Major League Eating's No. 1 ranked eater in the world and 15-time Nathan's Hot Dog Eating champion, will be coming to Jackson® Field™ as part of the Lansing Lugnuts' 2023 Promotional Calendar, the Lugnuts announced today. The schedule for the Nuts' 27th season also includes
ANNOUNCING: Promos, Bobbleheads, Special Jerseys and More!
Everything you need to know about the Lugnuts' 2023 home schedule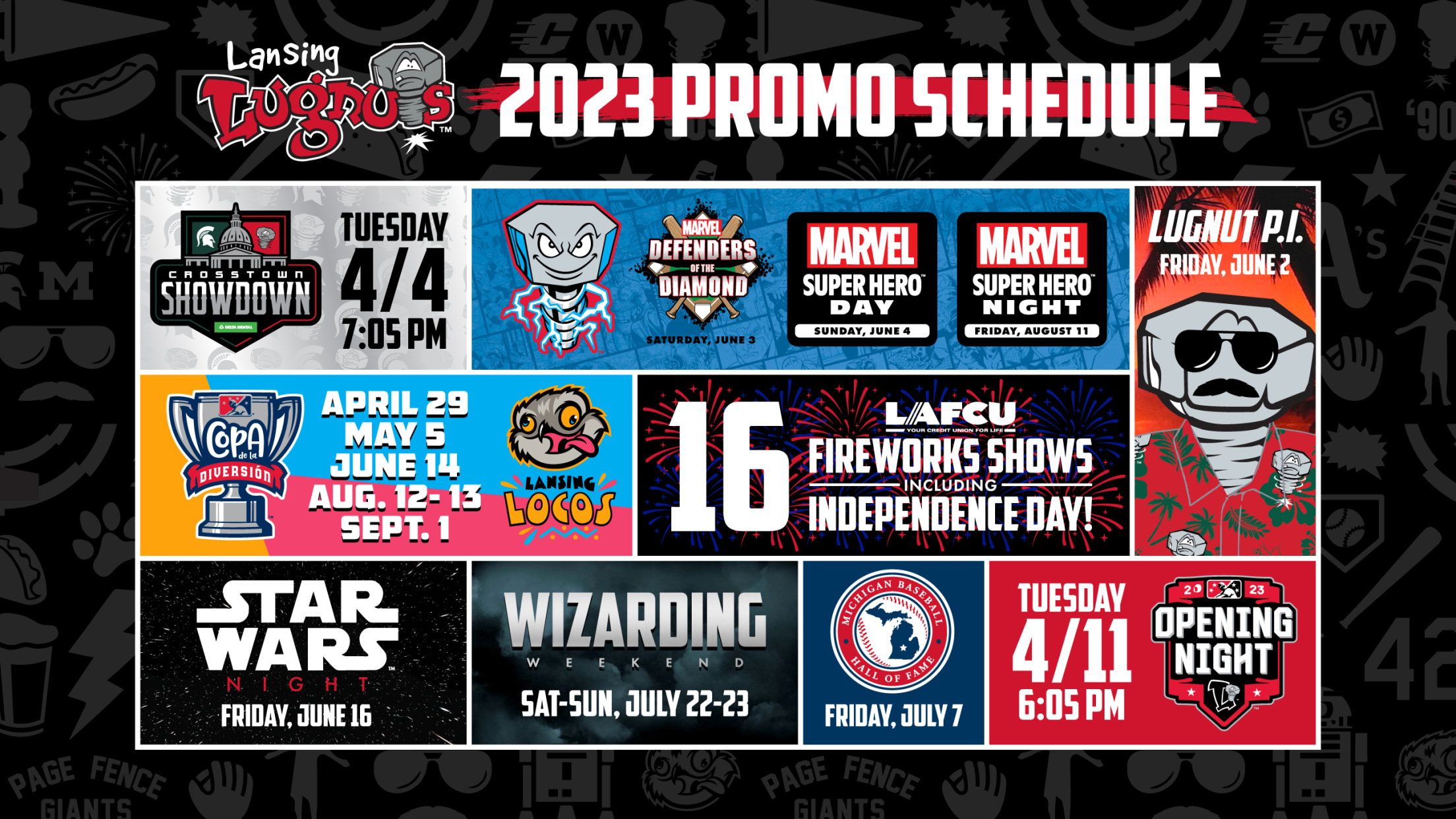 Welcome to our Guide to the 2023 Lugnuts Home Schedule! Pay attention to this page, we'll be announcing more new promotions throughout the year. When are the Lugnuts home this year? - April 4 vs. Michigan State in the Crosstown Showdown - tickets - April 11-16 vs. West Michigan (Detroit
Tickets now available for April 4th Crosstown Showdown vs. Spartans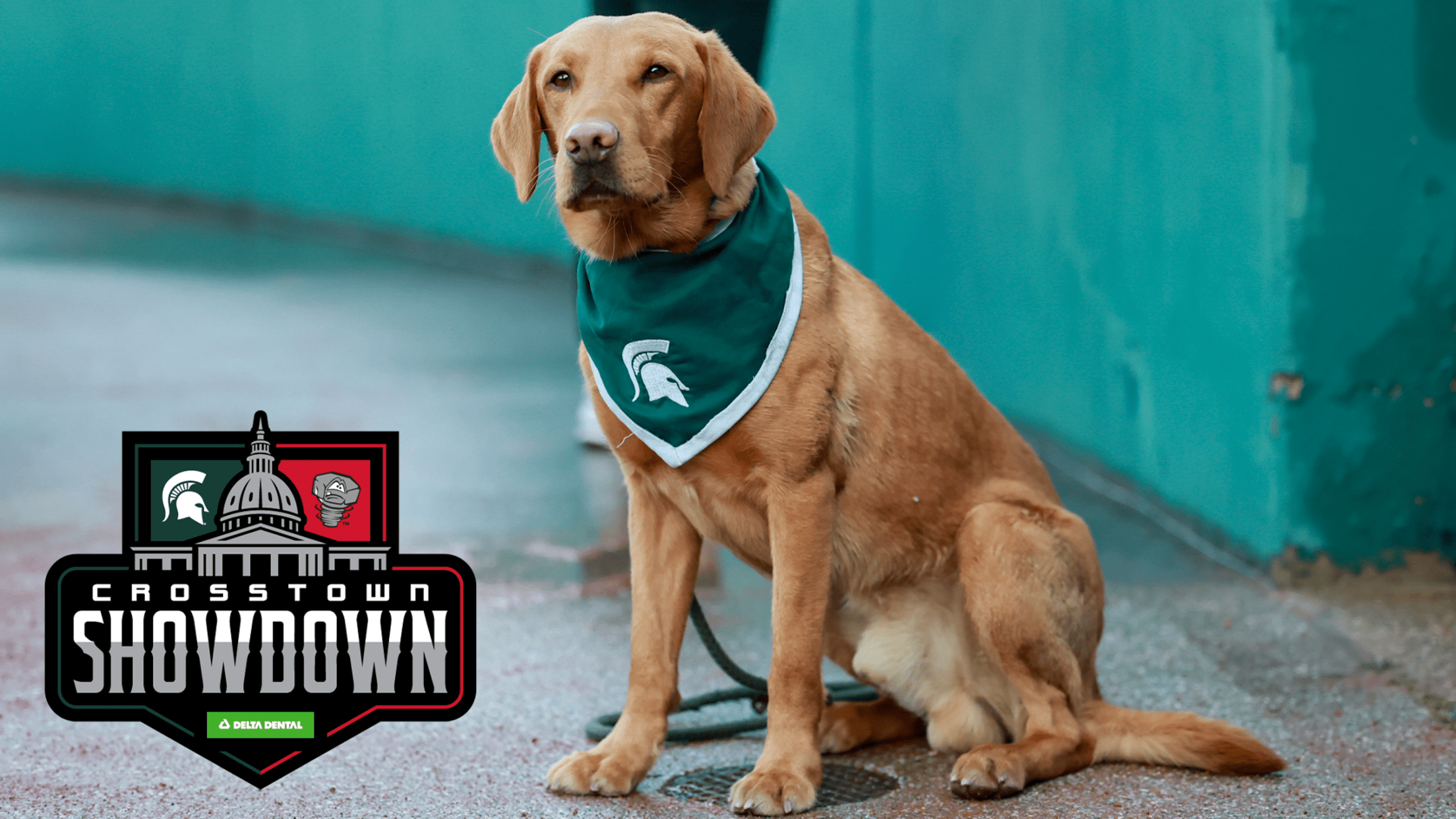 Tickets are now available for the 15th annual Crosstown Showdown (CTSD) presented by Delta Dental at 7:05 p.m. on Tuesday, April 4th, an exhibition game at Jackson® Field™ between the Lansing Lugnuts and the Michigan State University Spartans. Purchase your Crosstown Showdown tickets! CTSD Facts: - The Crosstown Showdown was
We are the World: Lugnuts in the WBC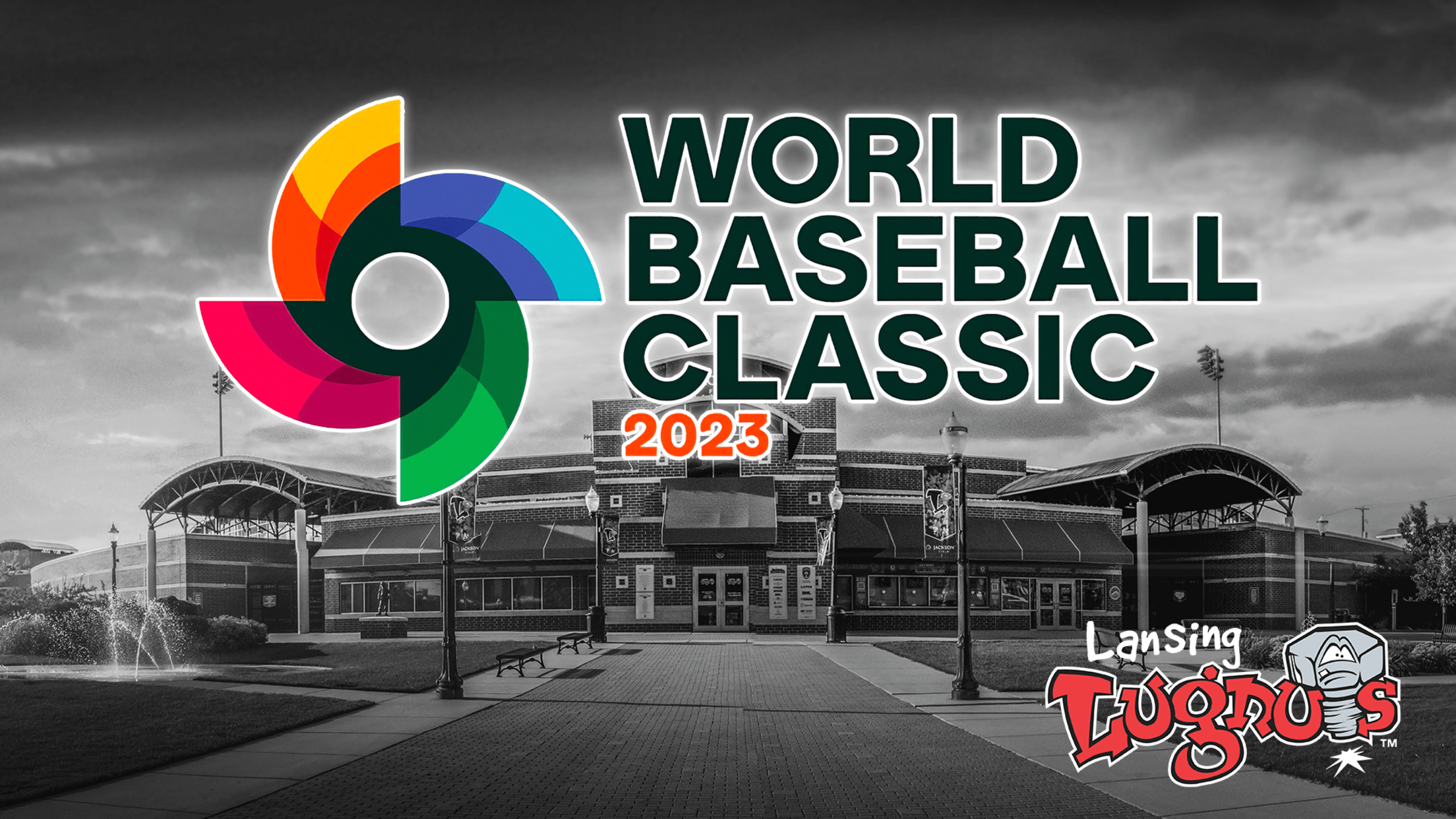 The World Baseball Classic is now underway, and there's a heavy Lansing Lugnuts presence in the international baseball tournament. Let's take a tour around the international stage, and go a little Nuts along the way. Begin in Pool A, contested in Taichung, Taiwan: - Panamá's roster includes 2022 Lansing outfielder
Diamond Baseball Holdings to purchase Lansing Lugnuts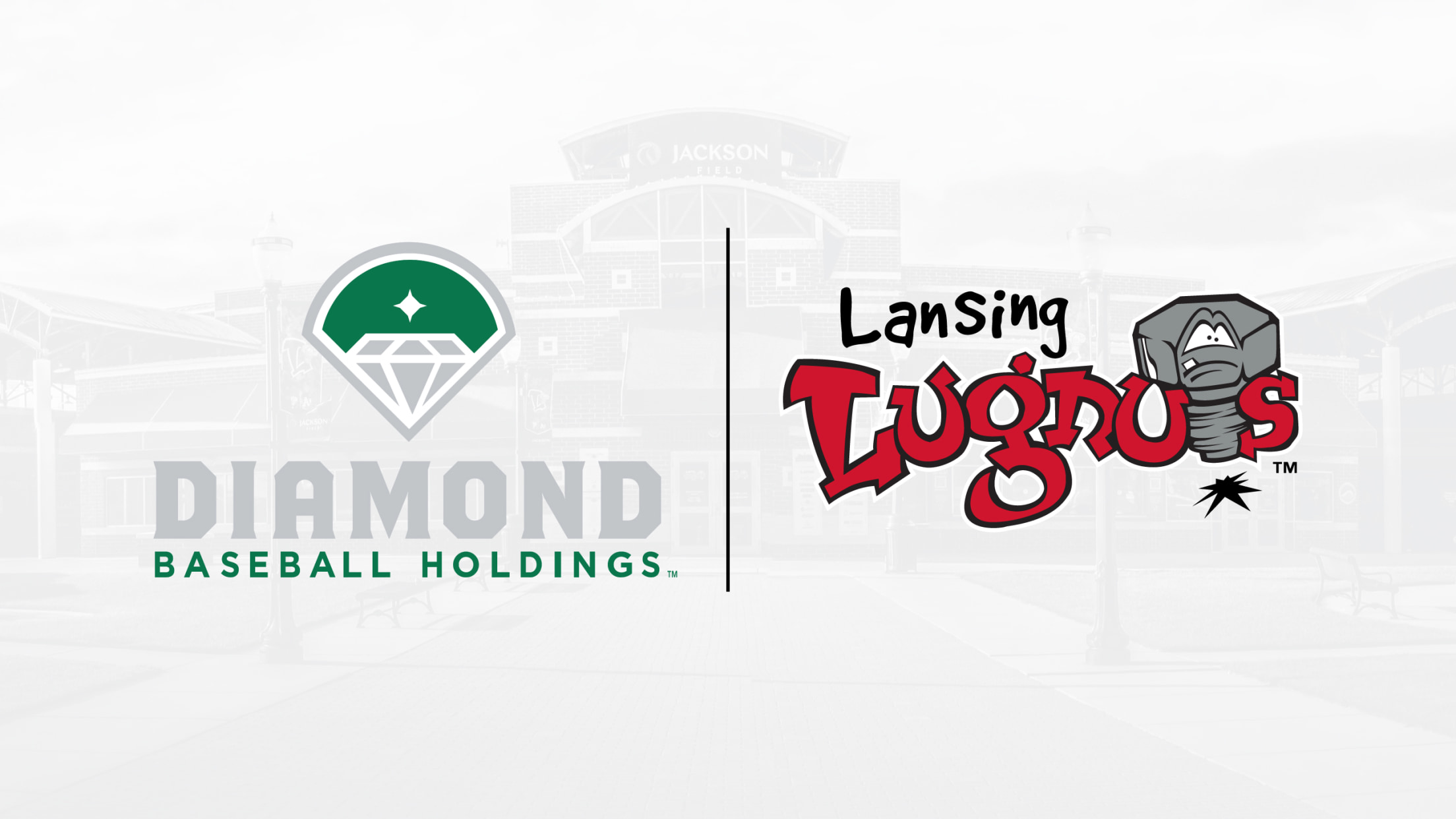 LANSING, Mich. – Diamond Baseball Holdings (DBH), an organization that owns and operates select minor league clubs affiliated with Major League Baseball (MLB), has entered into an agreement to purchase the Lansing Lugnuts from Take Me Out to the Ballgame, L.L.C. (TMO), the Lugnuts announced Wednesday. It is the franchise's
A tour through the A's Top 30 Prospects rankings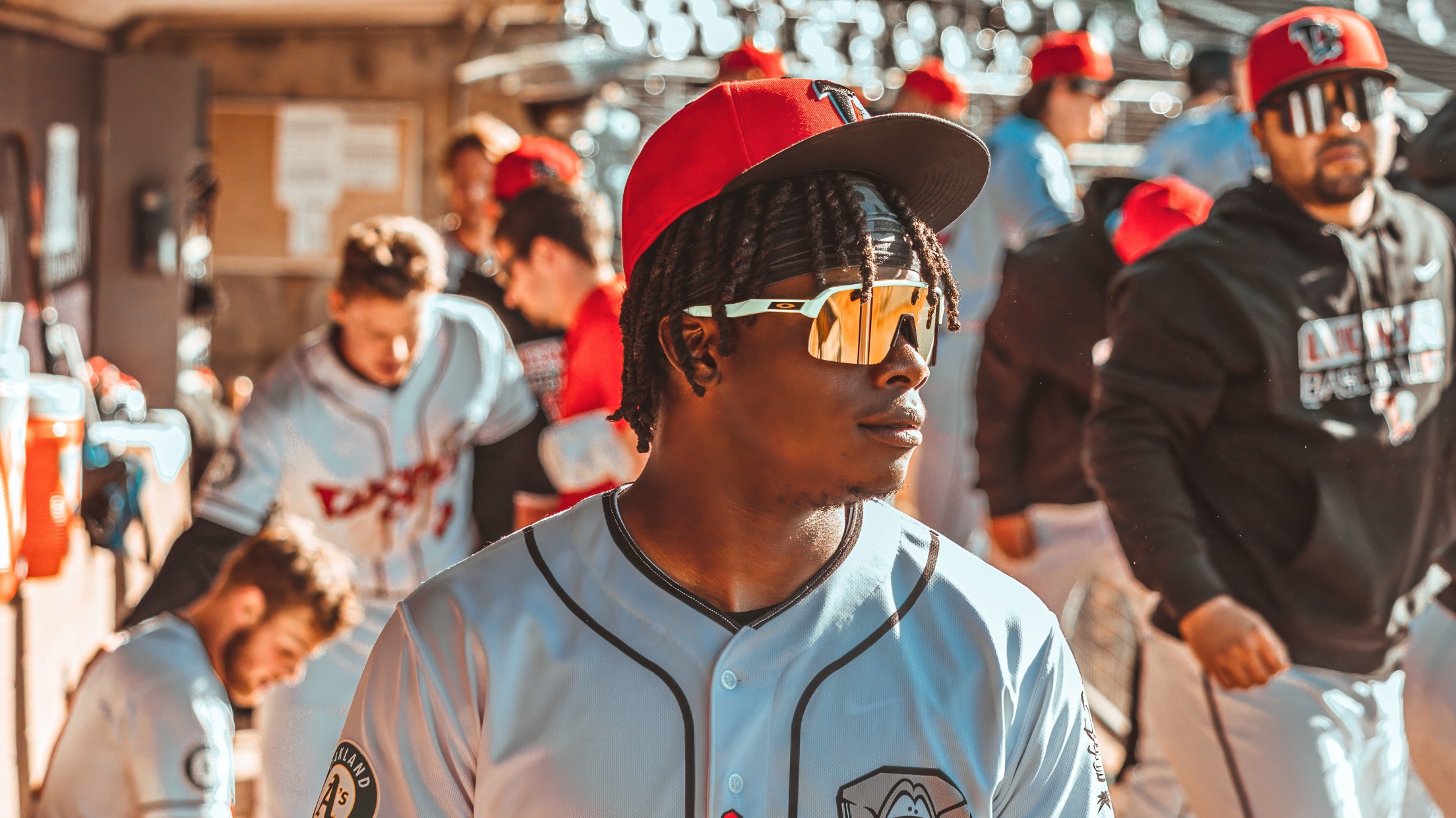 MLB Pipeline's Top 30 Oakland Athletics Prospects list went live today, along with the rest of the prospect lists for teams in the American League West and National League West divisions. See Pipeline's Top 30 A's prospects. Of the 30 A's prospects... - 13 have already suited up for the
Craig Conklin to head Lugnuts' 2023 staff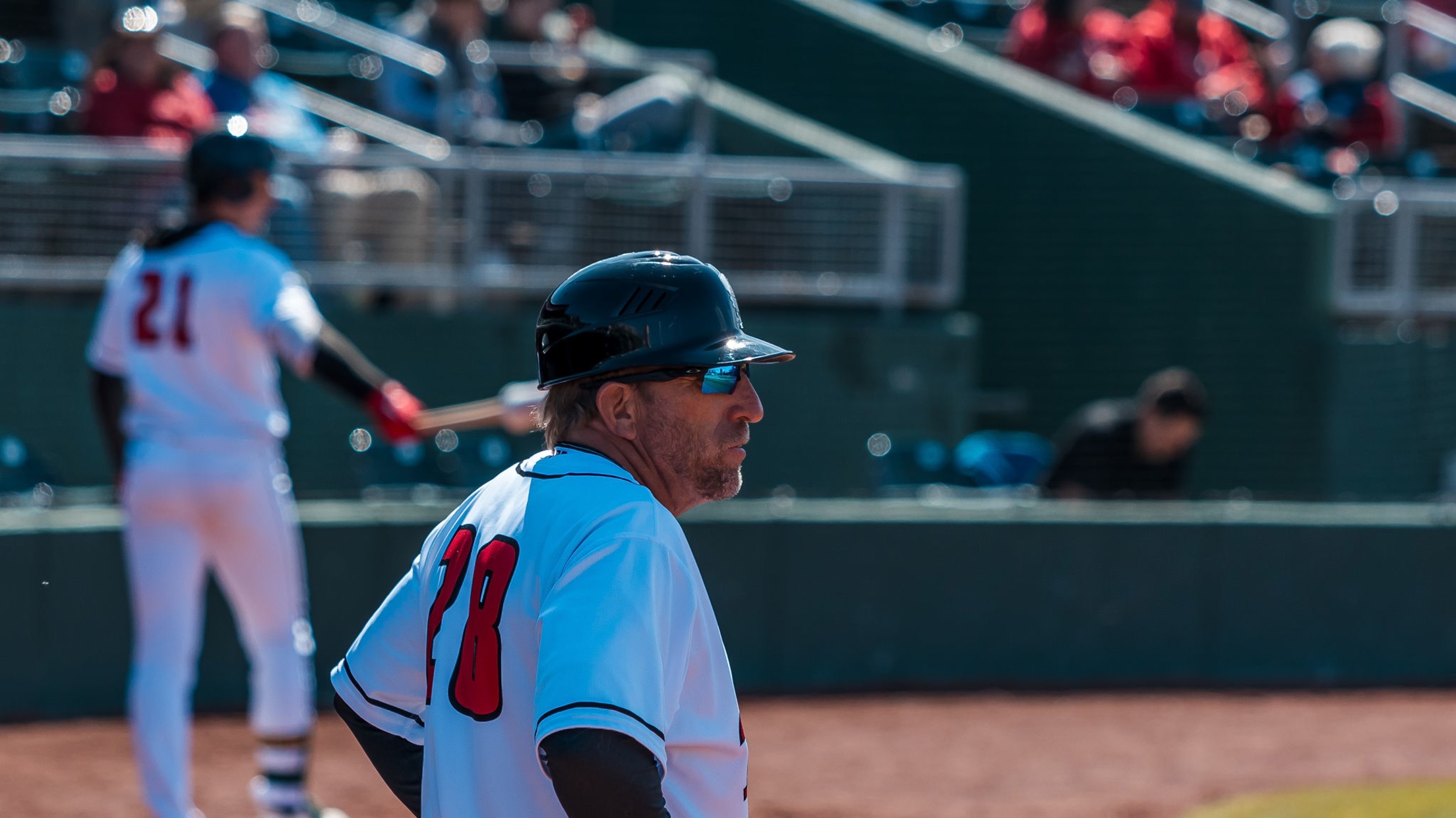 LANSING, Mich. – Craig Conklin, who spent the 2022 season as Lansing Lugnuts assistant hitting coach, will become the 18th manager in Lugnuts team history, the Oakland Athletics announced today. Hailing from Malibu, Calif., Conklin entered professional baseball as an area supervisor at the Major League Baseball Scouting Bureau. He
Tyler Parsons departs to Durham, Lugnuts promote Zac Clark to GM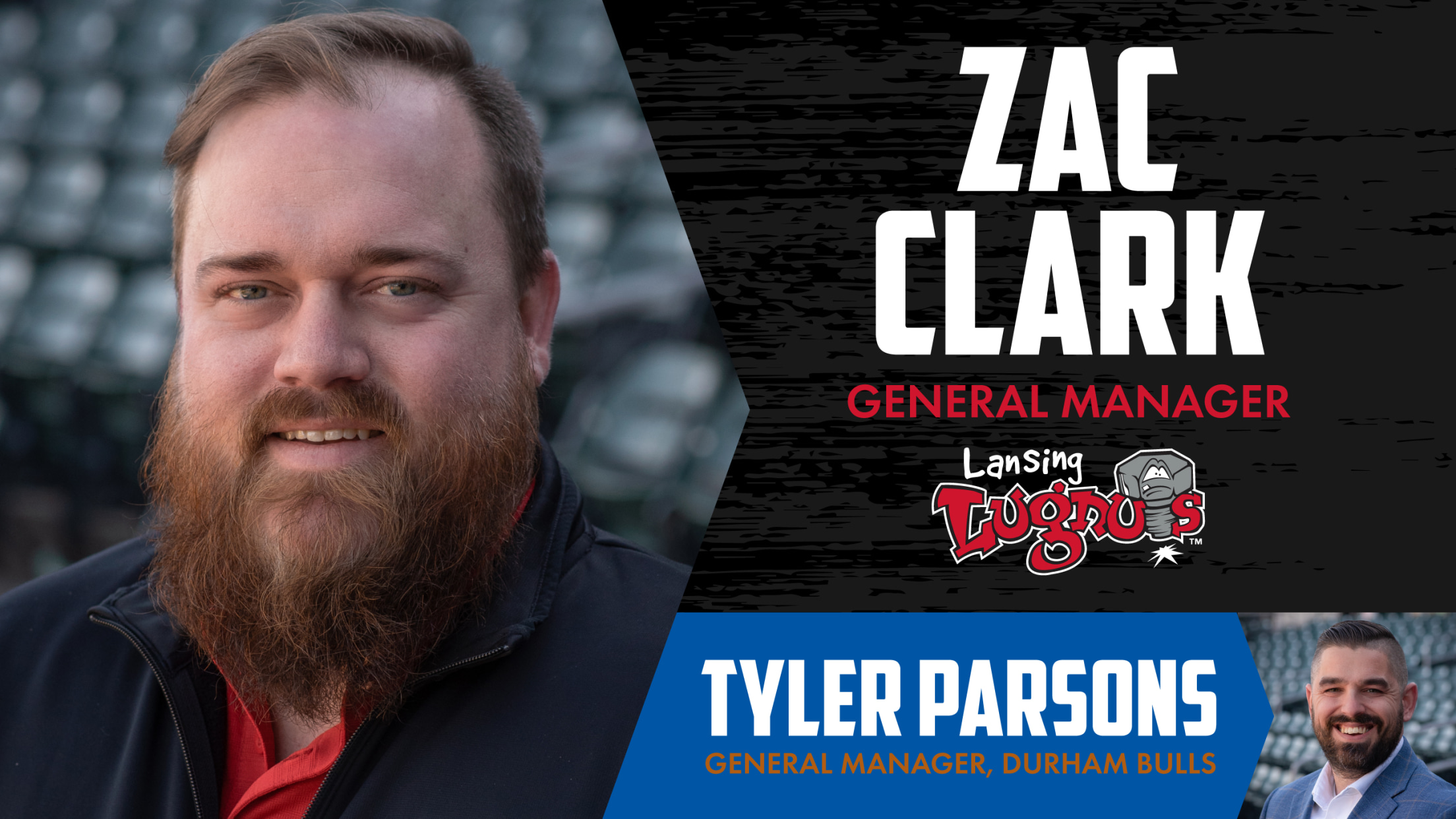 LANSING, Mich. – The Lansing Lugnuts announce that general manager Tyler Parsons is departing to become the new general manager of the Triple-A Durham Bulls, with assistant general manager Zac Clark ascending to become the Nuts' next general manager. Clark and Parsons, fellow natives of Dansville, both graduated from Central
Lugnuts' Soderstrom named 2022 Midwest League All-Star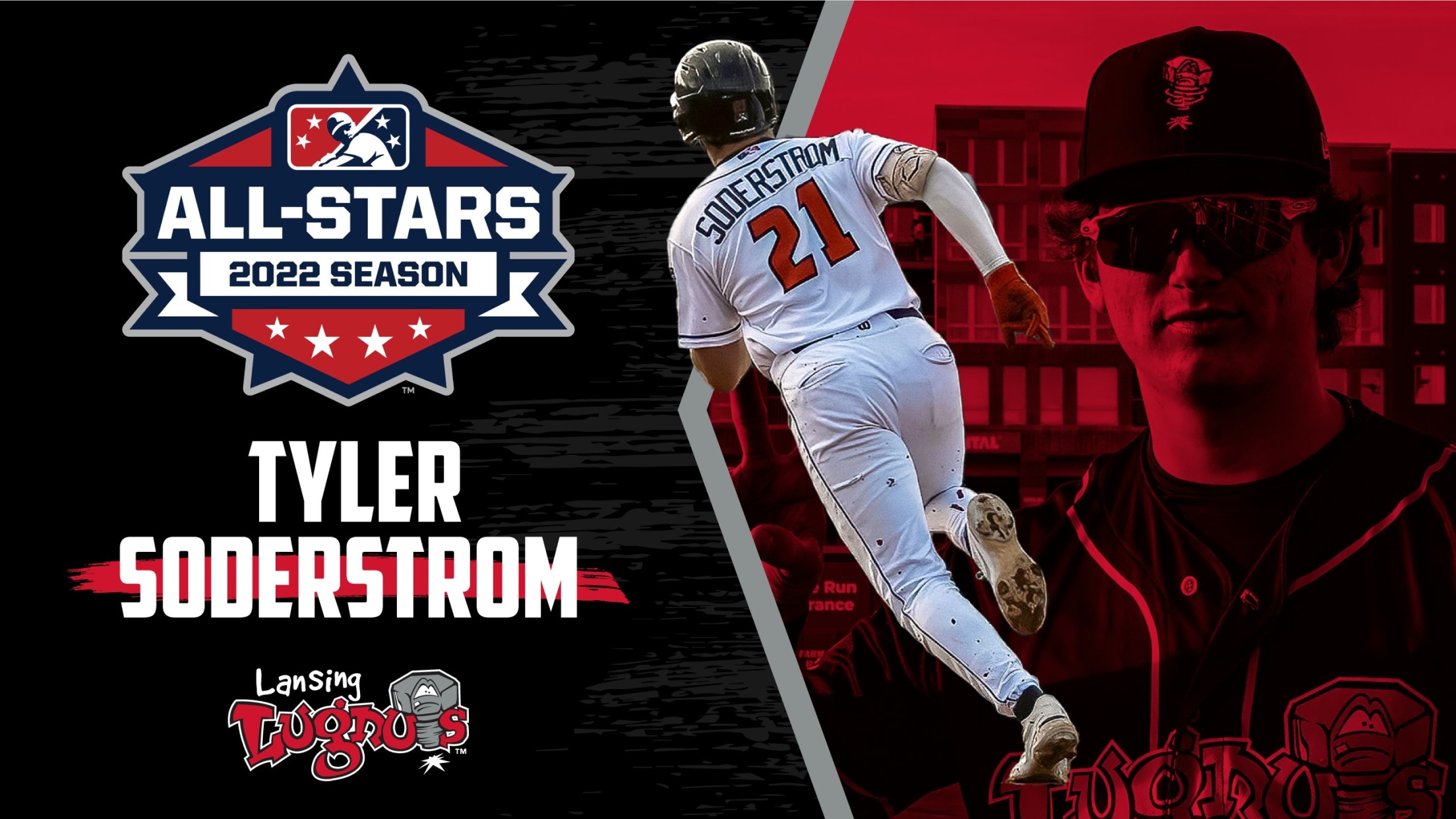 NEW YORK CITY, N.Y. – Tyler Soderstrom, who starred for the Lansing Lugnuts during the 2022 season before rocketing up to Triple-A by season's end, has been named the 2022 Midwest League All-Star First Baseman, Minor League Baseball announced Wednesday. Soderstrom, drafted by the Oakland Athletics 26th overall in 2020
Fall Ballers: Nine Nuts ticketed for Arizona Fall League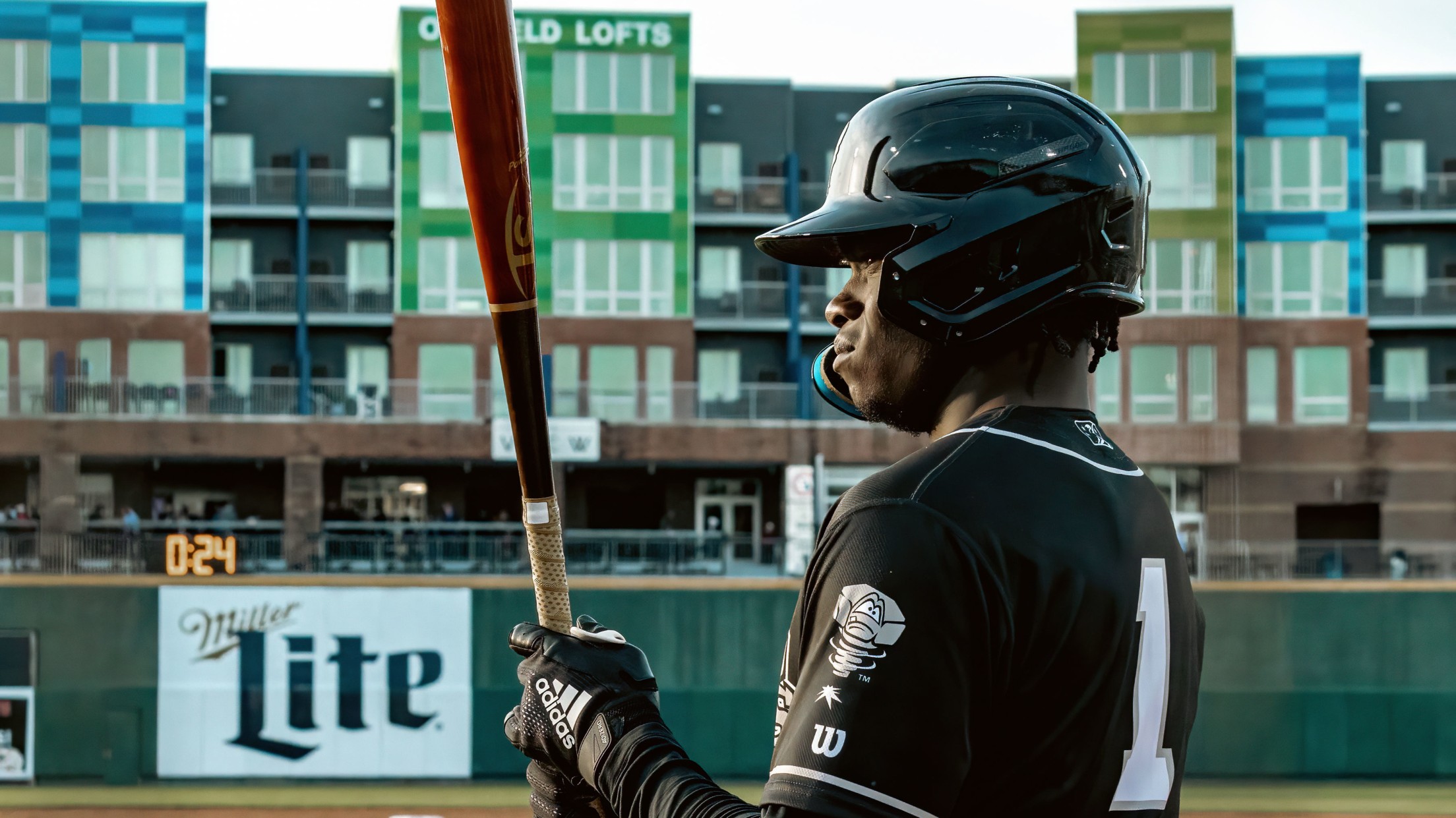 The 29th Arizona Fall League (AFL) season opens October 3, reuniting the Glendale Desert Dogs, Mesa Solar Sox, Peoria Javelinas, Salt River Rafters, Scottsdale Scorpions and Surprise Saguaros for a 31-game regular season schedule, with the Fall Stars Game scheduled for November 6th and a brief post-season championship series pitting
Count 'em: 56 Major League Lugnuts in 2022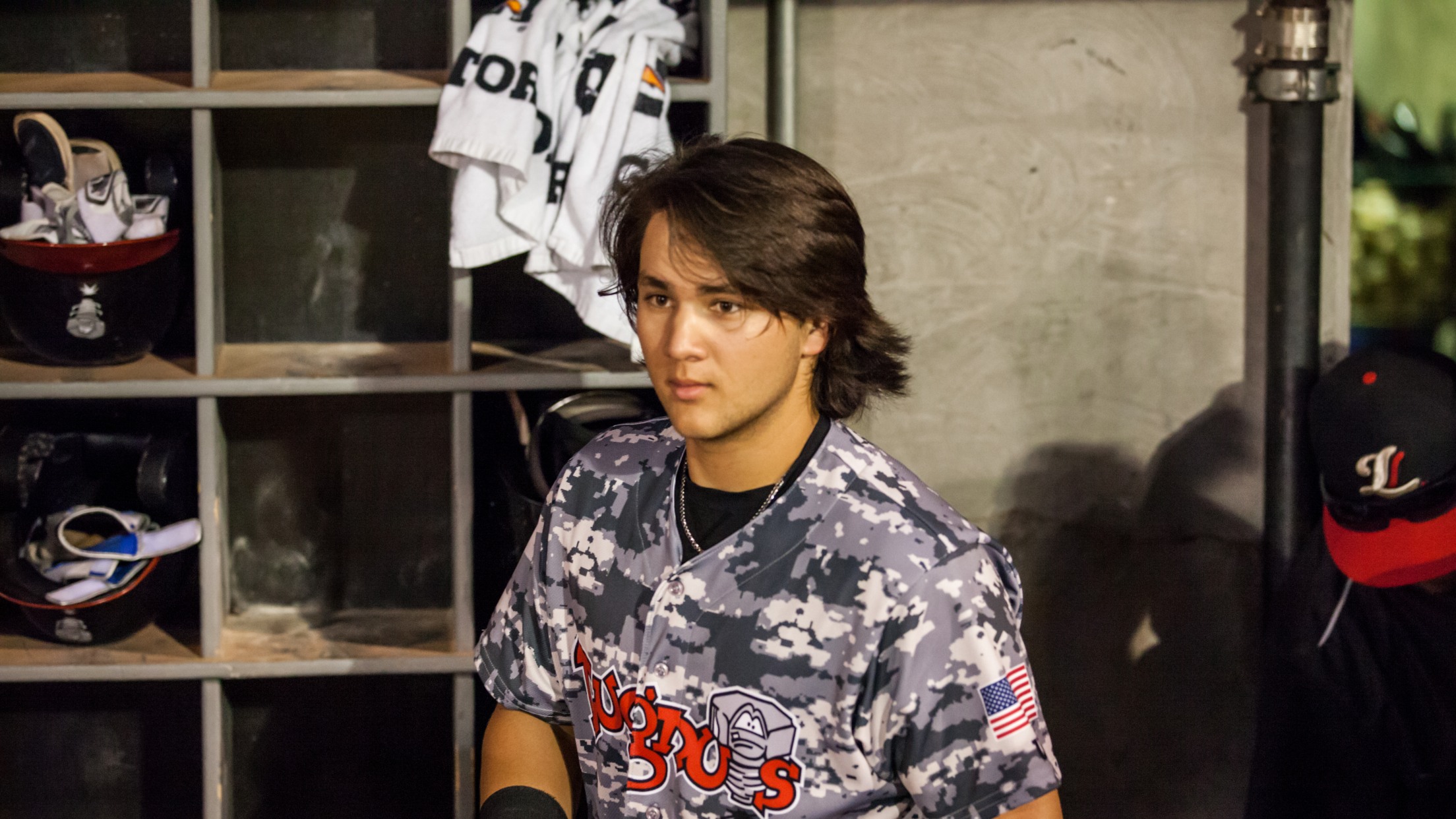 With the Major League Baseball season two weeks from being complete, 56 former Lugnuts have seen action this year, spanning 23 of the 30 ballclubs. The Toronto Blue Jays, Lansing's MLB partner from 2005-2020, lead among all teams with 14 Nuts suiting up. The headliners are 2022 American League All-Stars
2021 slugger Díaz becomes 12th Nut to reach MLB this year, 173rd all-time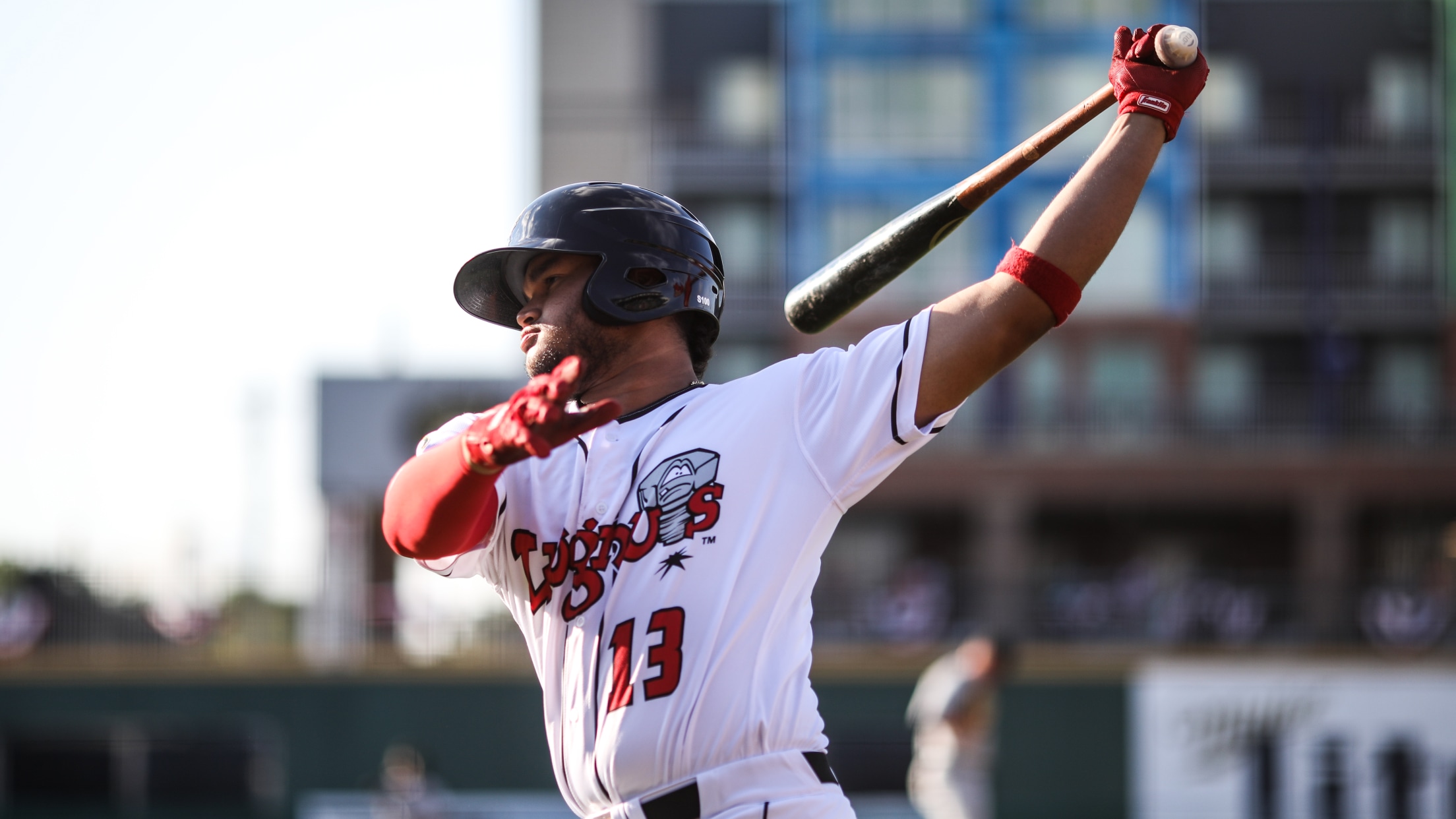 On September 17, 2021, 21-year-old Jordan Díaz went 1-for-4 with his team-leading 13th home run for the Lansing Lugnuts in a 6-4 home victory against West Michigan. On September 18, 2022, 22-year-old Jordan Díaz made his MLB debut for the Oakland Athletics, going 1-for-3 with a single. Díaz, named to
Lugnuts' 2022 finale canceled due to field conditions and incoming weather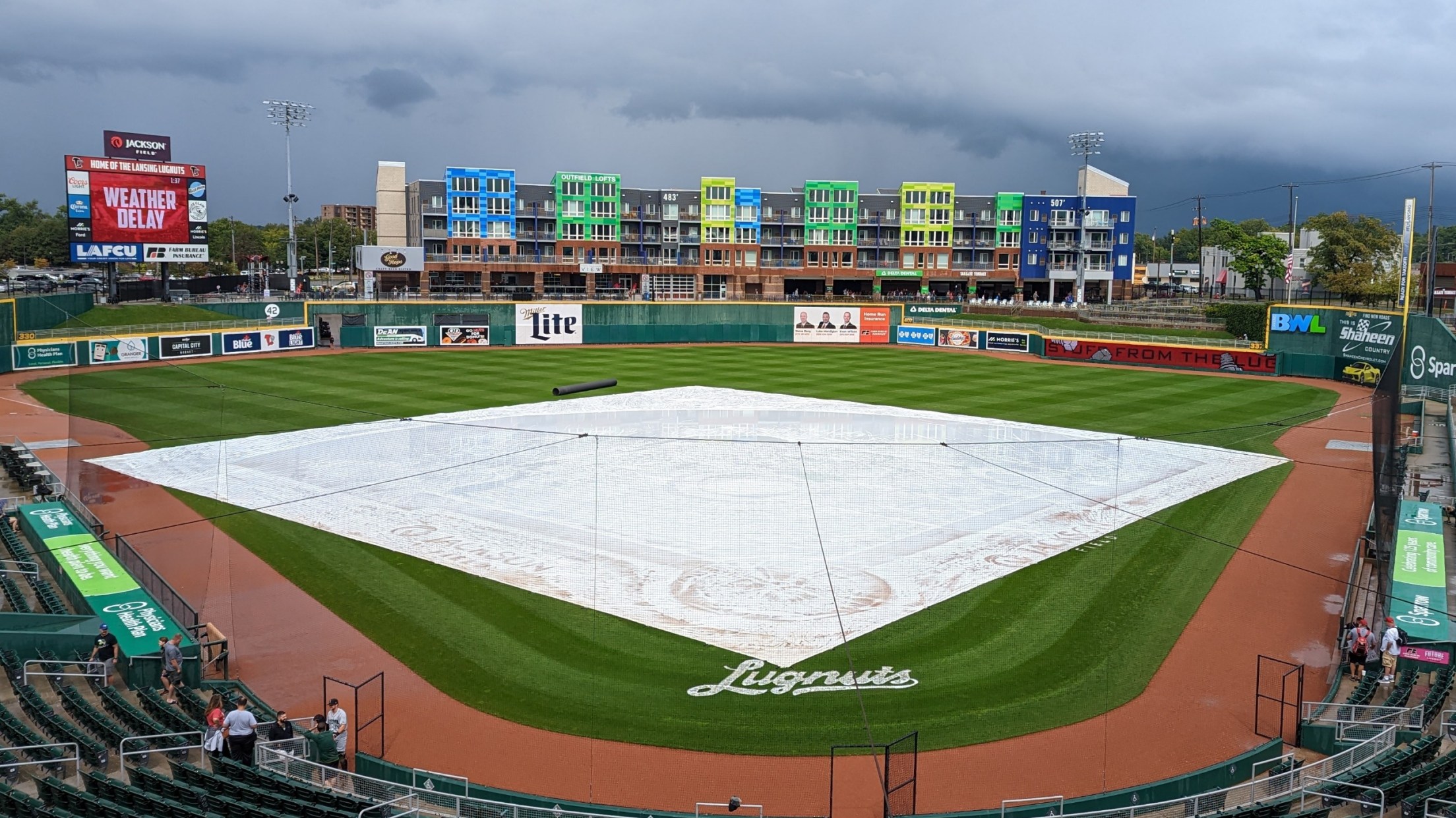 LANSING, Mich. – The scheduled 2022 season finale between the Lansing Lugnuts (29-36, 54-77) and the Dayton Dragons (28-34, 67-61) was canceled on Sunday afternoon at Jackson® Field™ due to current field conditions and incoming weather. Fans in attendance will receive a voucher good for any game in the 2023
Miller, Butler dominate Dragons in 9-5 win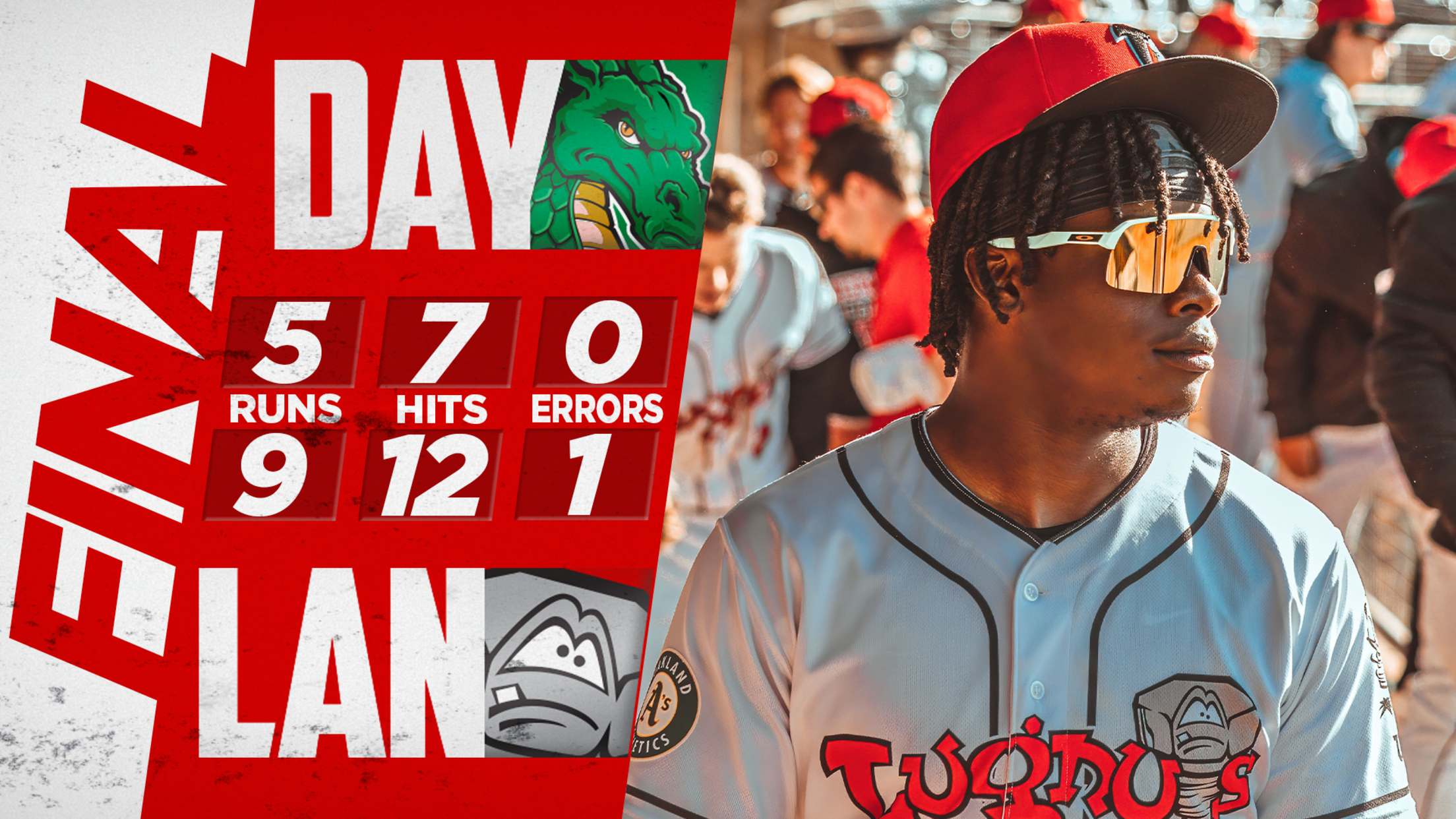 LANSING, Mich. – Mason Miller struck out seven batters in three hitless innings, Lawrence Butler went 4-for-4 with two home runs, and the Lansing Lugnuts (29-36, 54-77) treated a crowd of 5,637 on Fan Appreciation Night to a 9-5 victory over the Dayton Dragons (28-34, 67-61) on Saturday night at
Homer-happy Dragons overpower Lugs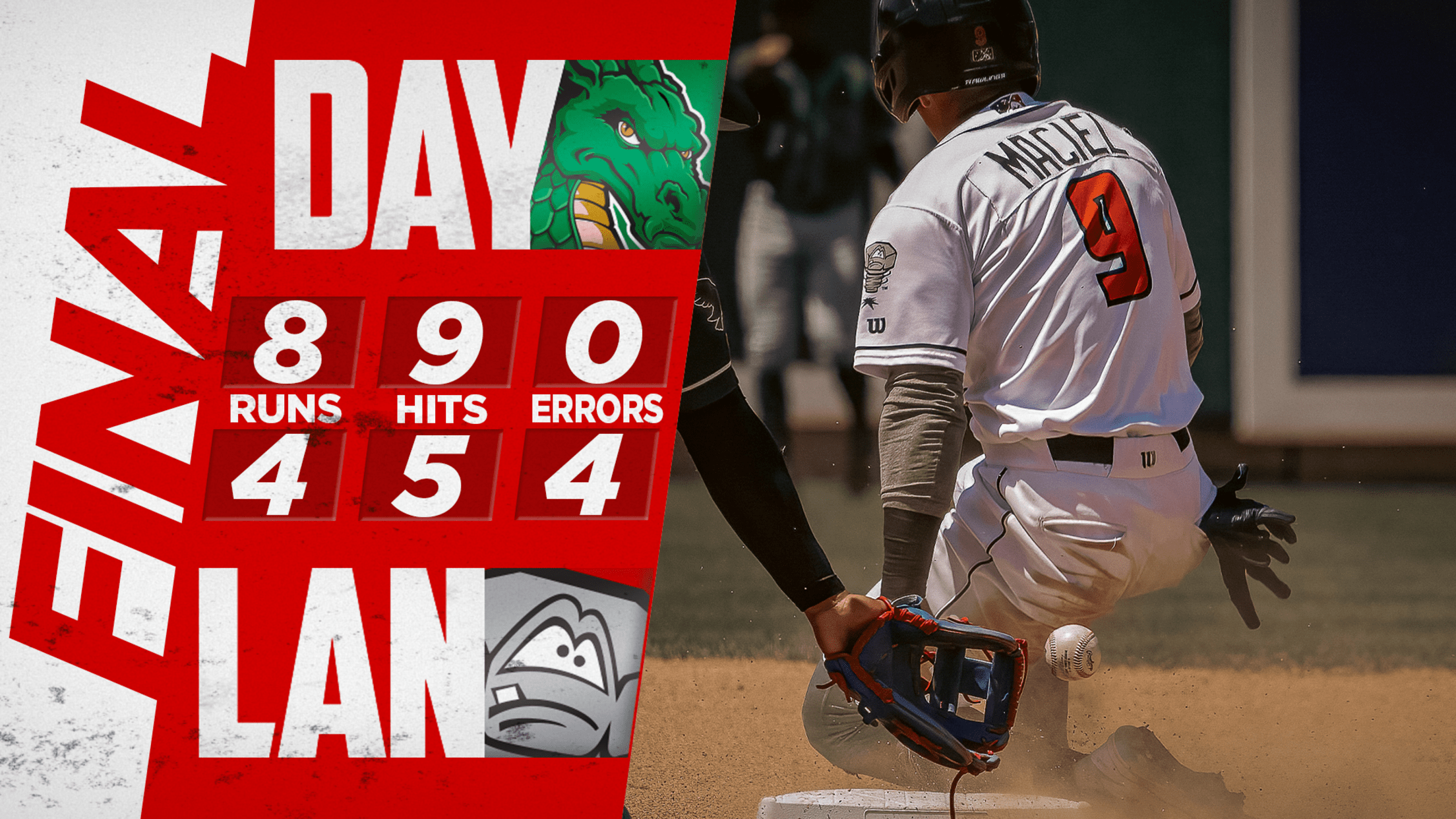 LANSING, Mich. – The Dayton Dragons (28-33, 67-60) walloped five home runs on their way to an 8-4 victory over the Lansing Lugnuts (28-36, 53-77) in front of a crowd of 7,142 on Friday night at Jackson® Field™. After dropping the opener, the Dragons have won three straight in the
Estes finishes with a gem, but Dragons edge Lugs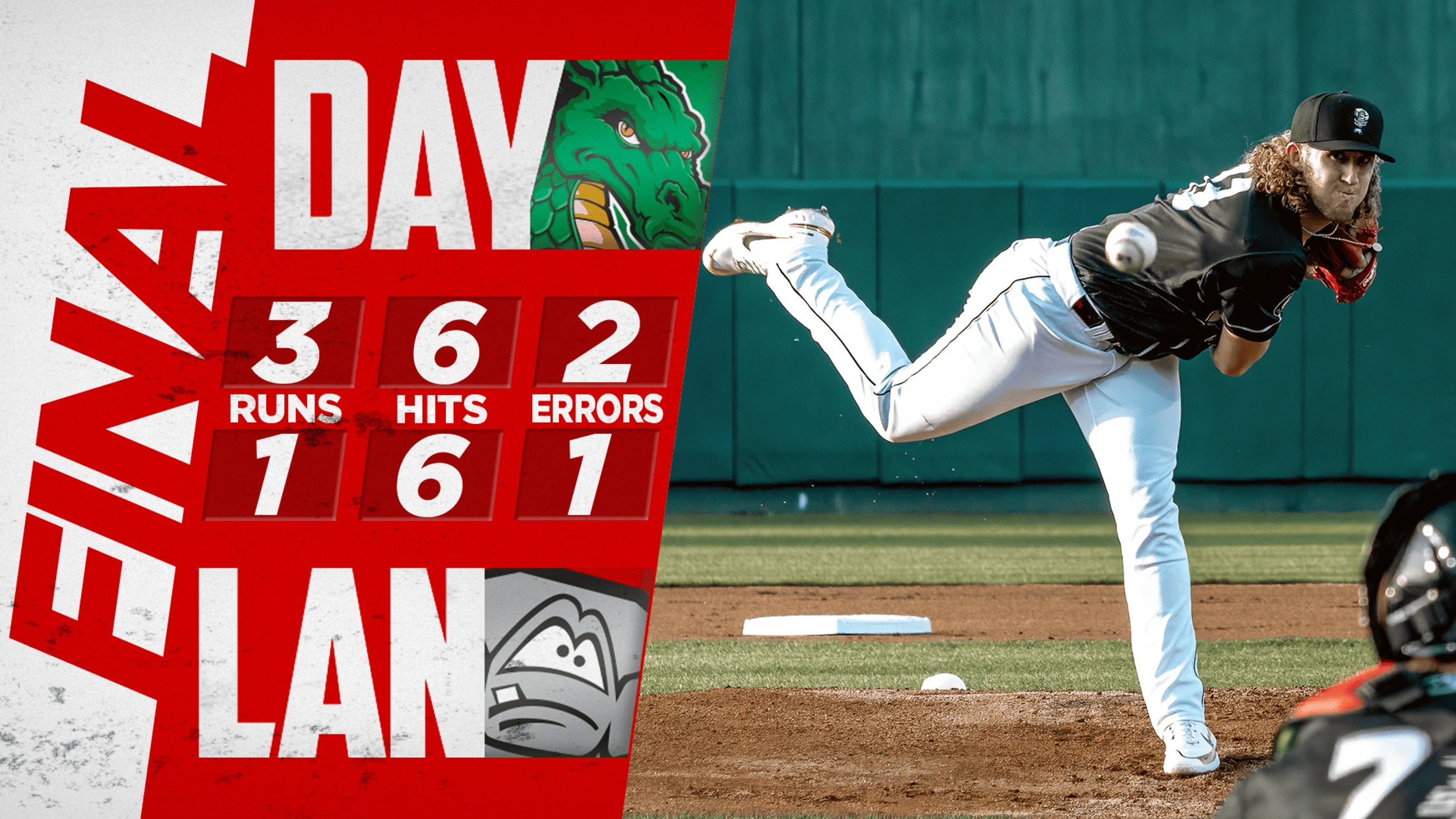 LANSING, Mich. – 20-year-old Joey Estes finished the season with his third consecutive quality start, but Austin Hendrick's RBI double in the eighth inning lifted the Dayton Dragons (27-33, 66-60) to a 3-1 win over the Lansing Lugnuts (28-35, 53-76) in front of a crowd of 6,985 on Thursday night
Nuts outhit Dragons 13-6, lose squeaker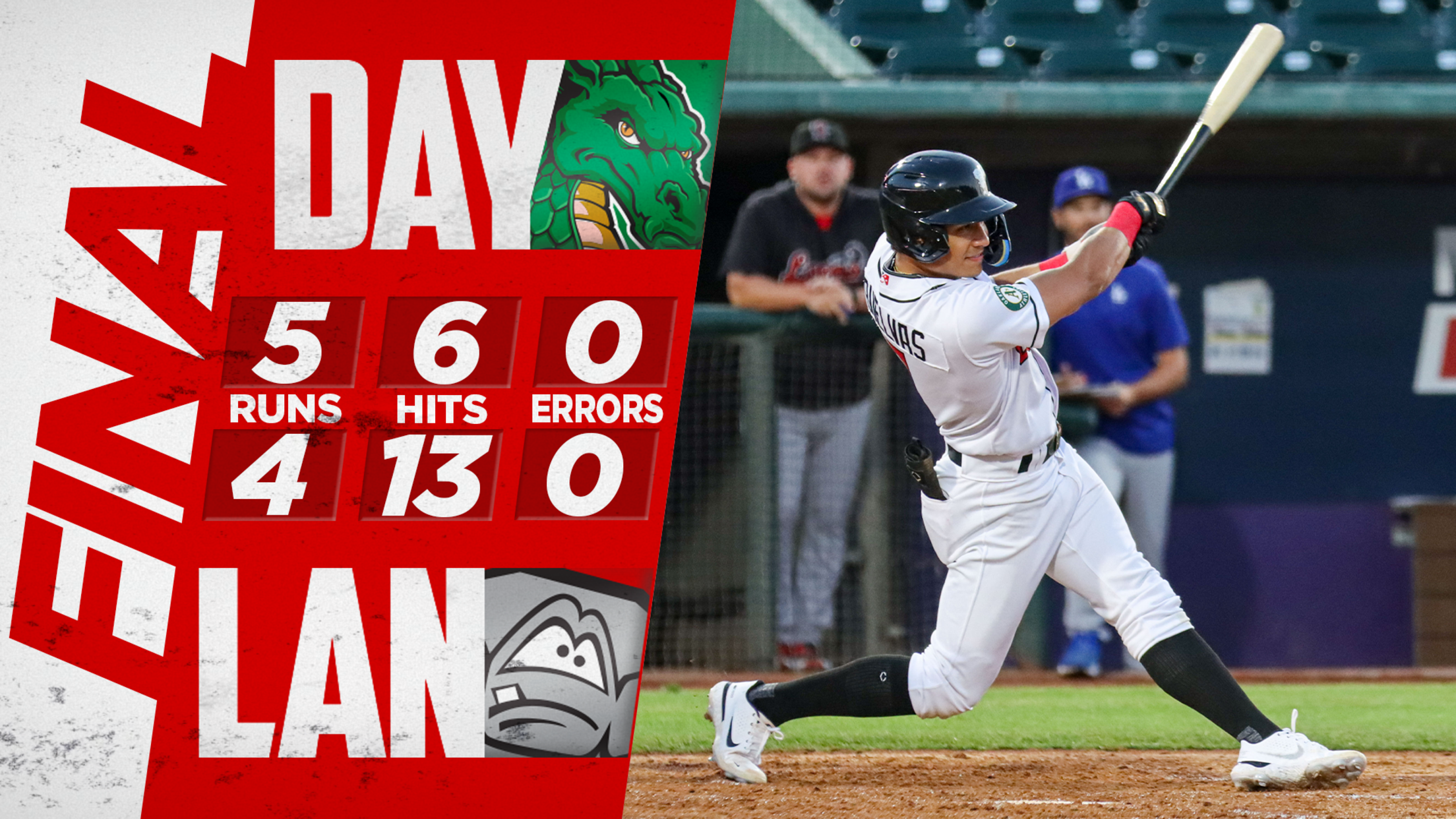 LANSING, Mich. – The Lansing Lugnuts (28-34, 53-75) piled up nine hits in the first three innings and 13 hits overall, but the Dayton Dragons (26-33, 65-60) came away with a 5-4 victory over the Nuts on Wednesday evening at Jackson® Field™. The result snapped Lansing's six-game winning streak against
Behind big 1st, Lansing wins third straight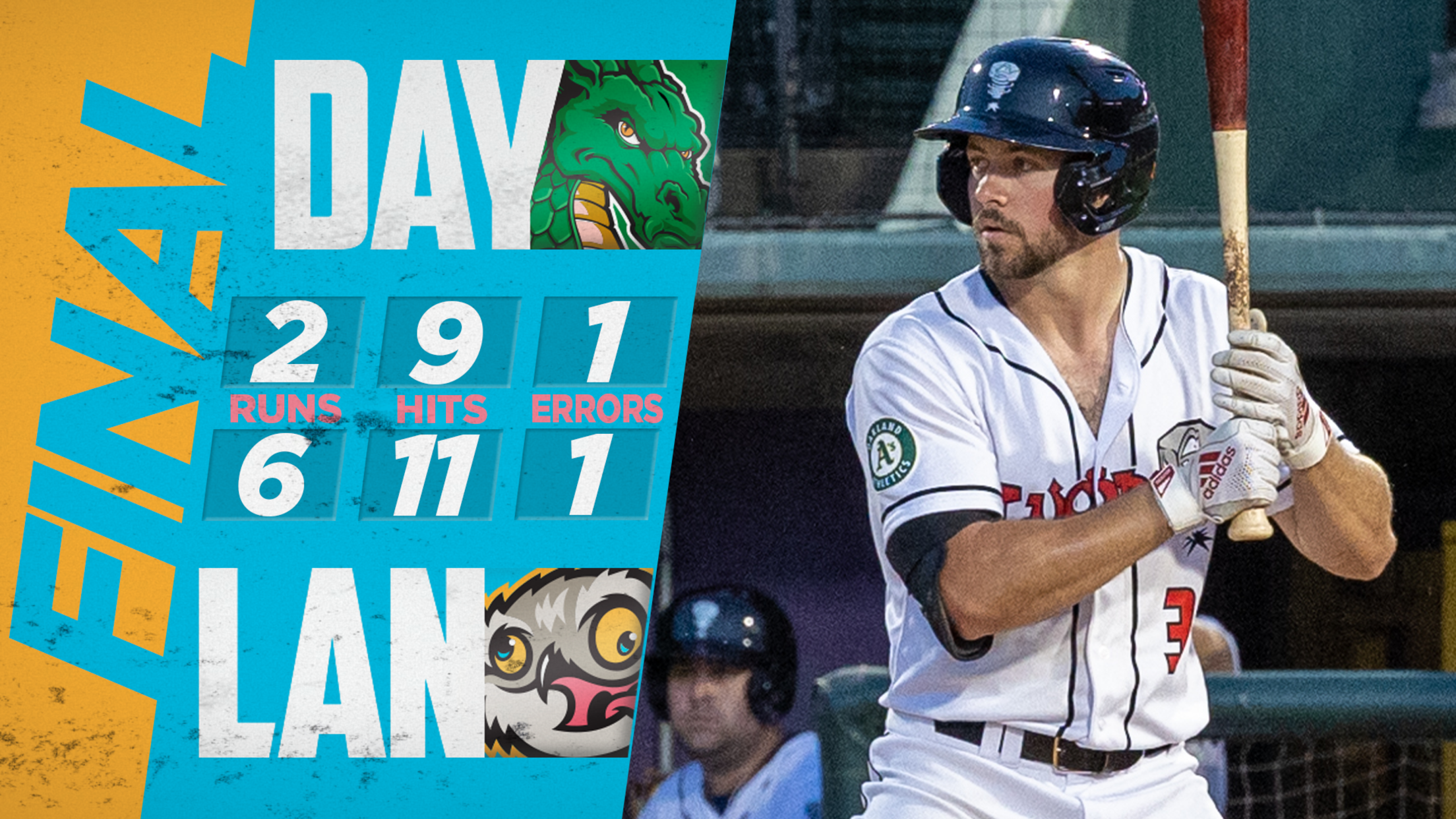 LANSING, Mich. – Jonny Butler swatted a three-run homer in a four-run first inning, and the Lansing Locos (28-33, 53-74) prevailed in their final Copa de la Diversión game of the year, 6-2, over the Dayton Dragons (25-33, 64-59) on Tuesday evening at Jackson® Field™.
Lugnuts and Disability Rights Michigan to host Accessible Day Sunday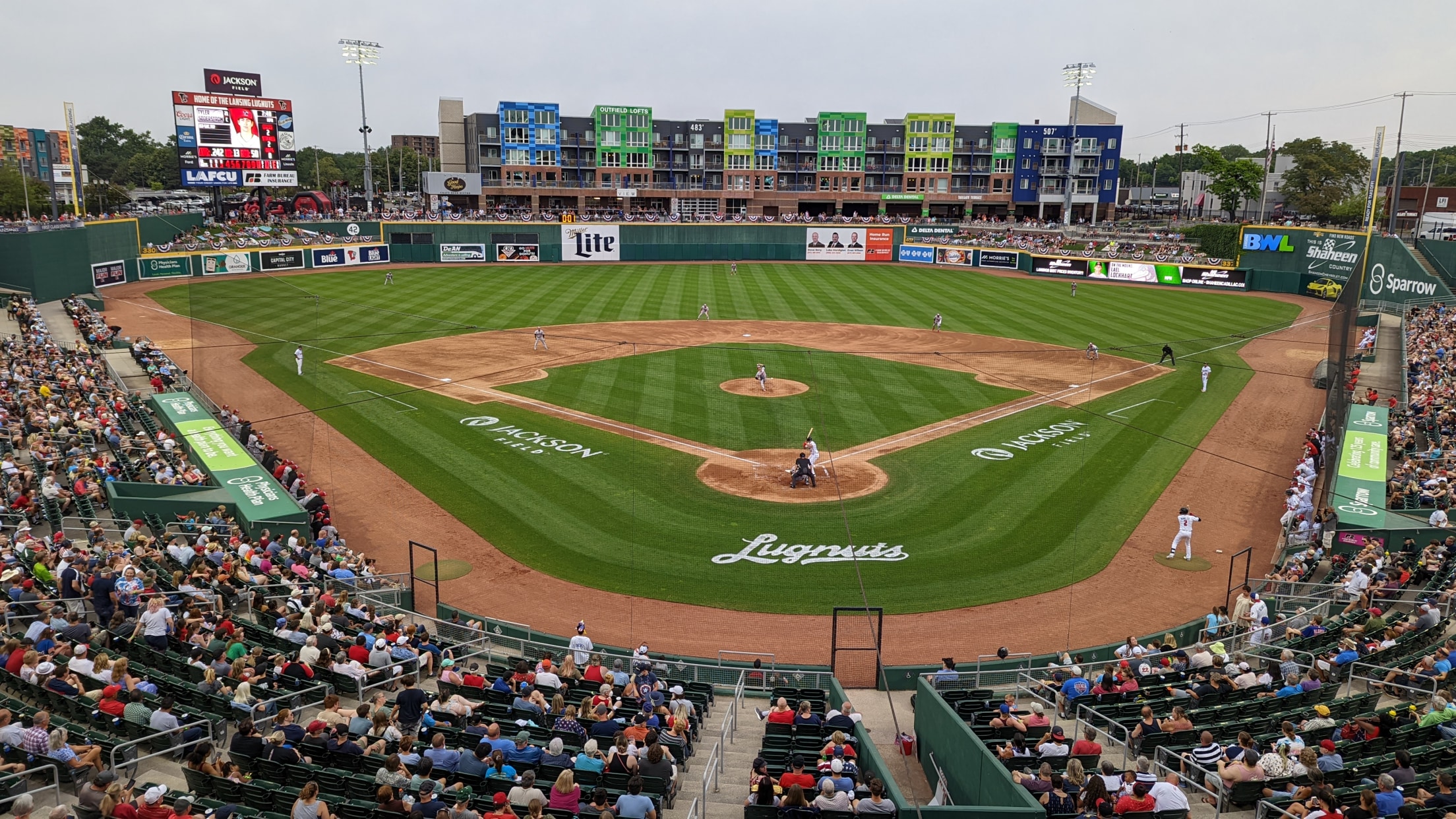 LANSING, Mich. – The Lansing Lugnuts and Disability Rights Michigan (DRM) have partnered to host an Accessible Day at Jackson® Field™ on Sunday, September 11th. This partnership hopes to raise awareness about the need for full inclusion, so individuals with disabilities feel empowered within the community. Ballpark gates open at
Four Nuts combine to no-hit Cubs, third no-hitter in team history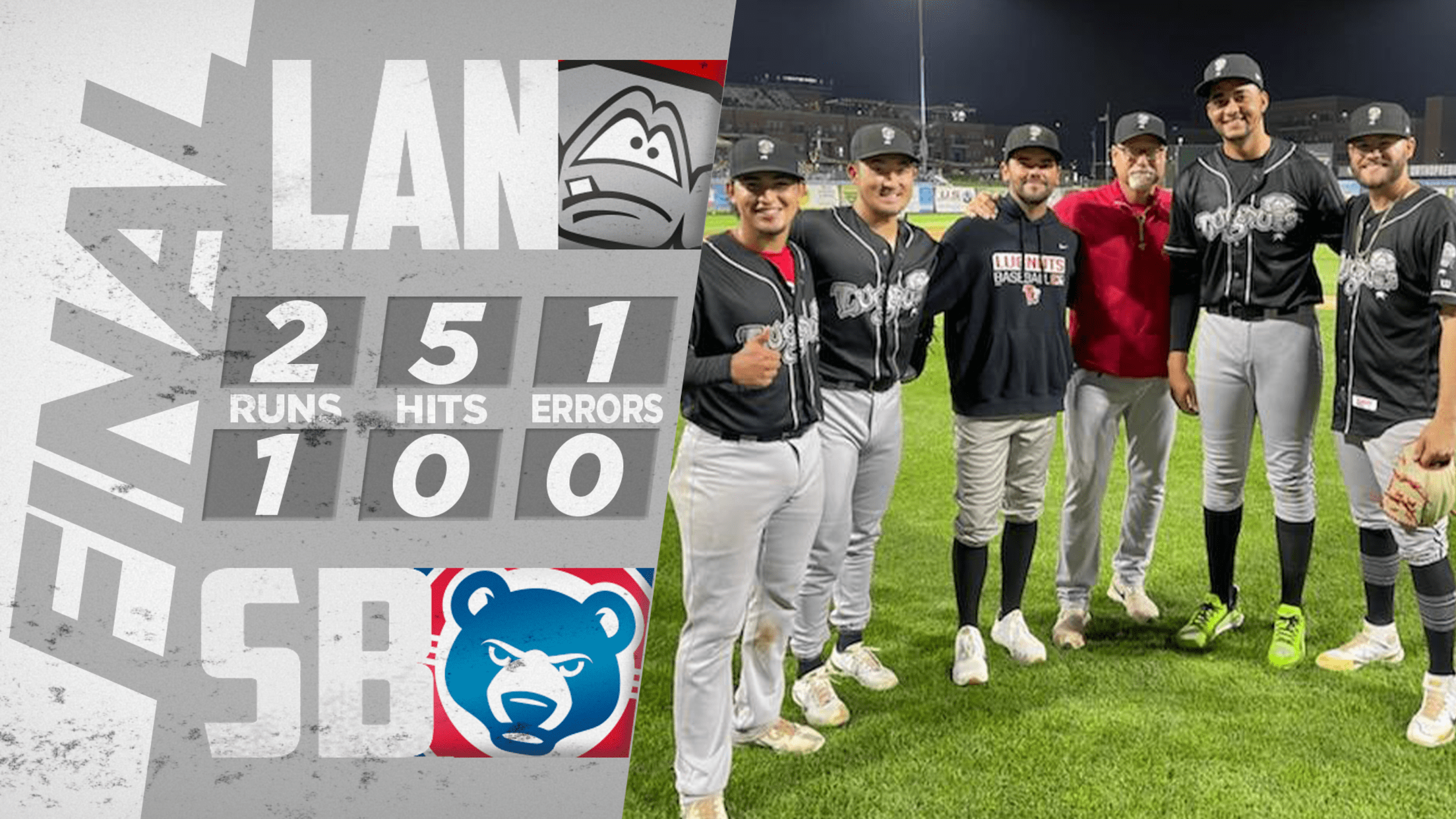 SOUTH BEND, Ind. – Jorge Juan combined with relievers Jack Owen, Shohei Tomioka and Osvaldo Berrios to complete the third no-hitter in Lansing Lugnuts franchise history, and the Lugnuts (27-33, 52-74) closed out their 2022 road schedule with a 2-1 win over the South Bend Cubs (37-23, 71-55) on Sunday
Bowman slam keys Nuts' slugfest win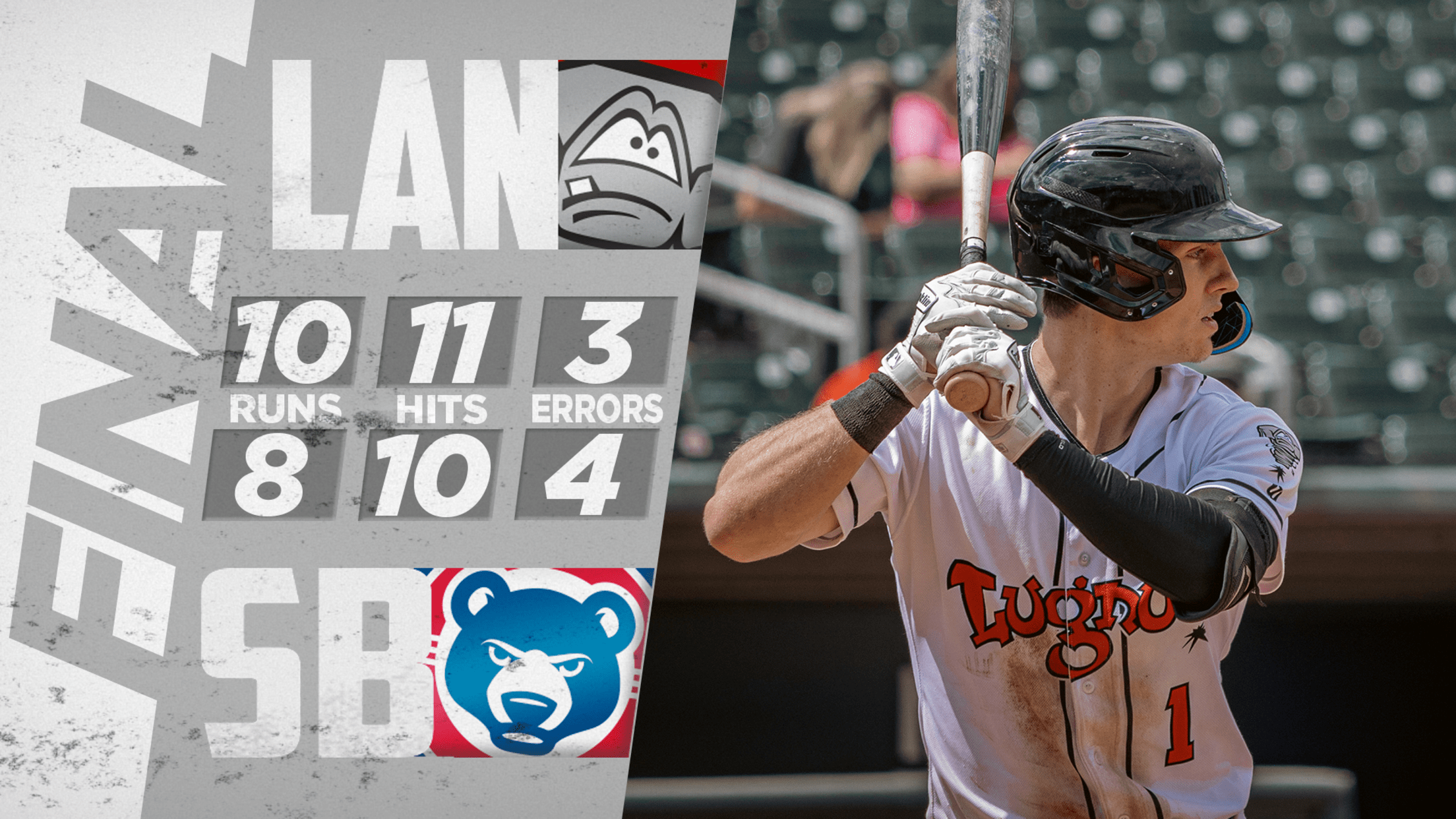 SOUTH BEND, Ind. – Cooper Bowman belted a grand slam and Sahid Valenzuela stole home to help the Lansing Lugnuts (26-33, 51-74) build a seven-run lead en route to a 10-8 slugfest victory over the South Bend Cubs (37-22, 71-54) on Saturday night at Four Winds Field. The result halted
Made man: Nuts drop brisk pitcher's duel in The Bend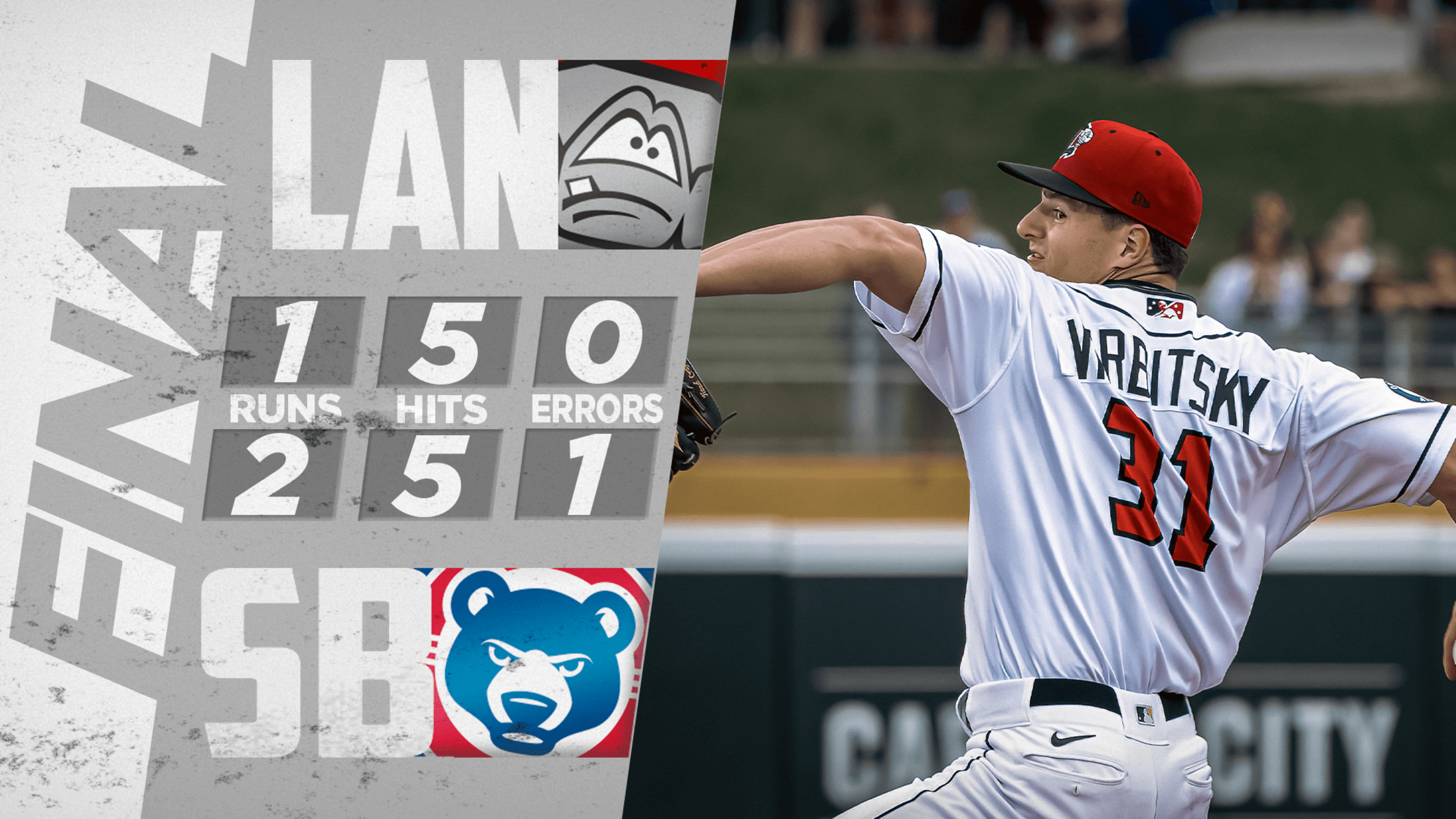 SOUTH BEND, Ind. – Kevin Made lined a two-run homer in the fifth inning, and the South Bend Cubs (37-21, 71-53) edged the Lansing Lugnuts (25-33, 50-74) in one hour and 59 minutes, 2-1, on Friday night at Four Winds Field. The Lugnuts have lost the first four games in
Estes quality again, but Nwogu lifts Cubs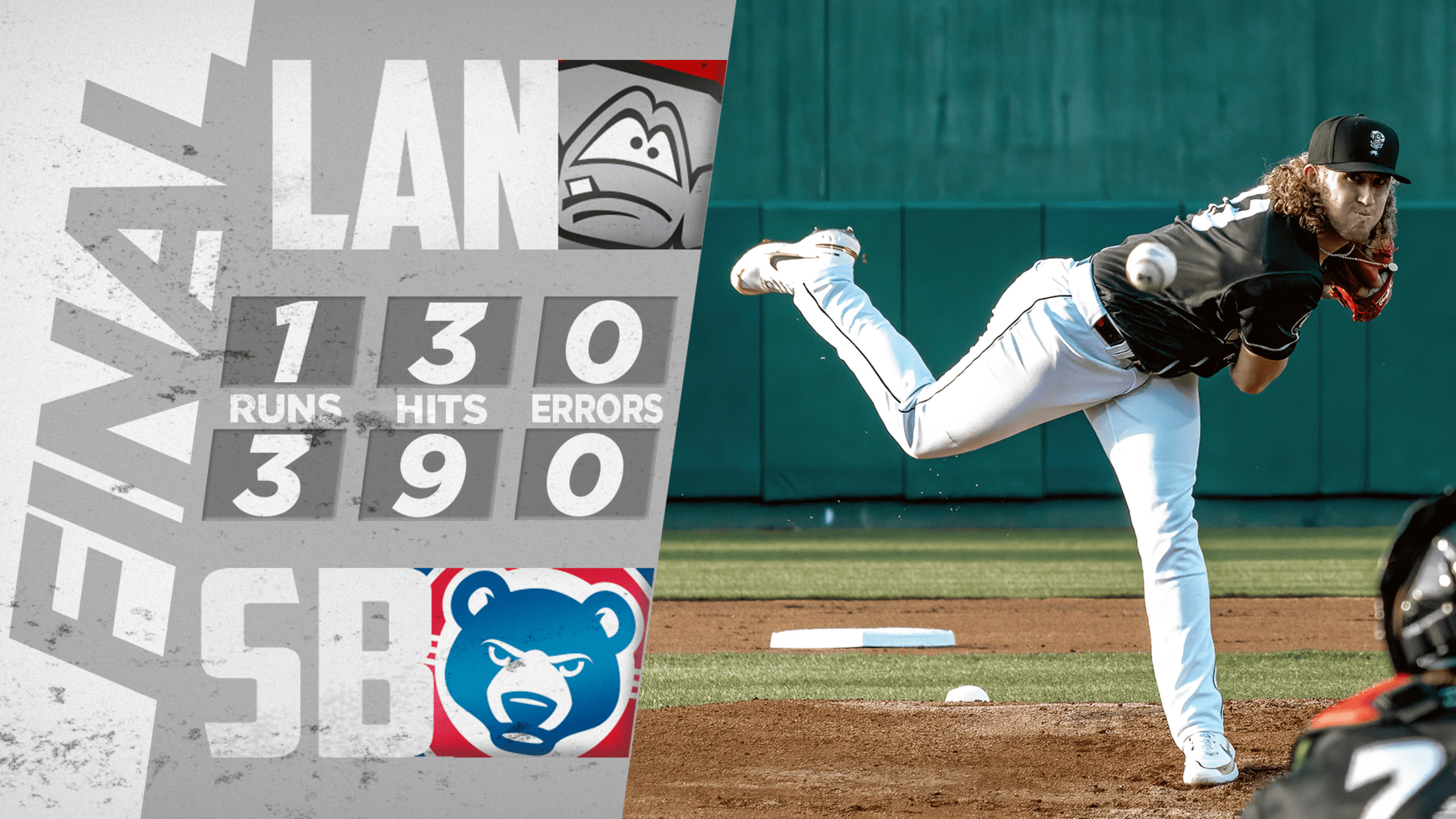 SOUTH BEND, Ind. – Joey Estes turned in his second straight quality start on the road, but Jordan Nwogu delivered a game-tying RBI grounder and a tie-breaking RBI single to send the South Bend Cubs (36-21, 70-53) to a 3-1 victory over the Lansing Lugnuts (25-32, 50-73) on Thursday night
Aliendo HR helps Cubs double up Lugs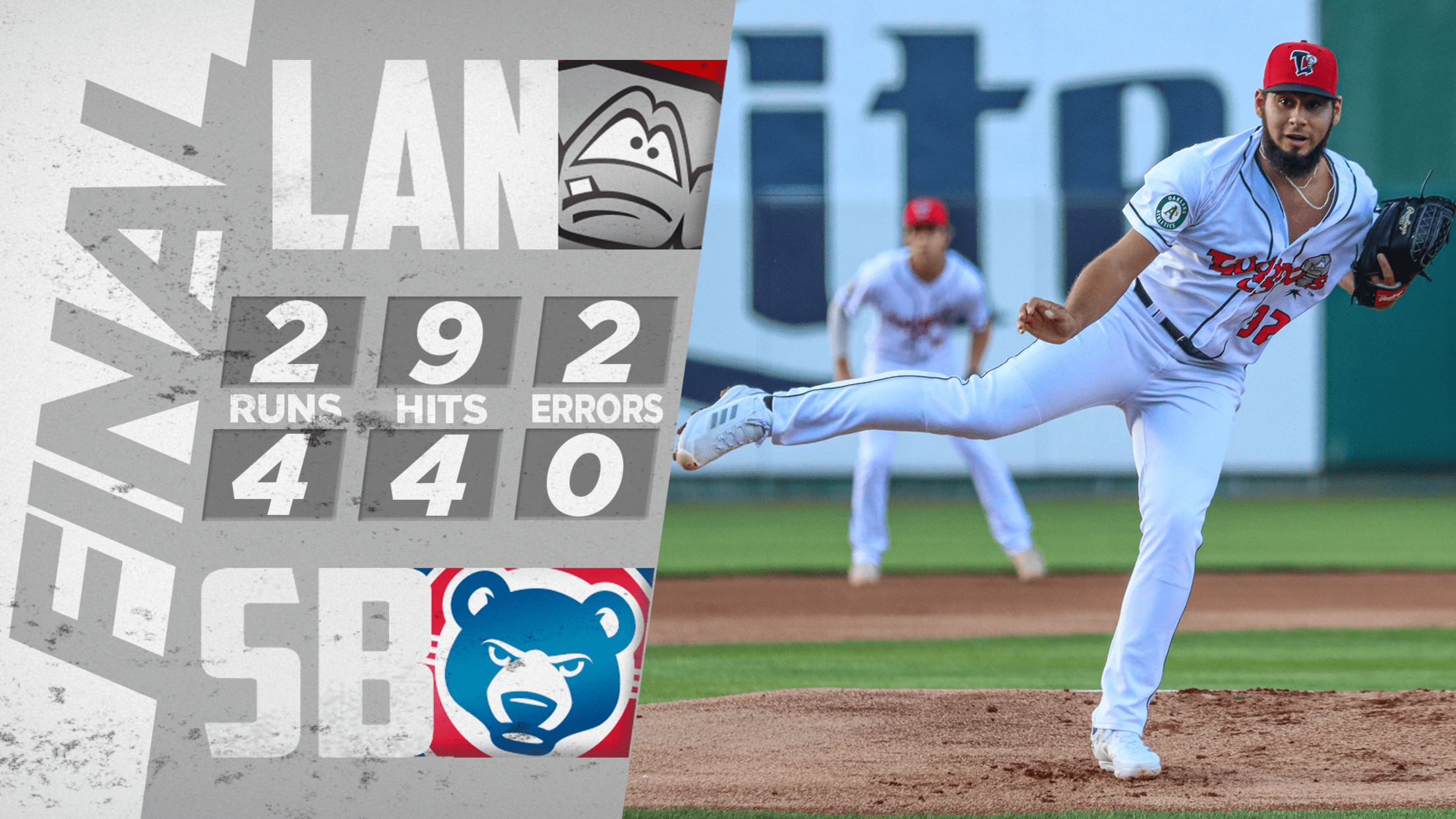 SOUTH BEND, Ind. – Pablo Aliendo broke a tie with a two-out, two-run homer in the fifth inning, and the South Bend Cubs (35-21, 69-53) defeated the Lansing Lugnuts (25-31, 50-72), 4-2, on Wednesday night at Four Winds Field. The Lugnuts outhit the Cubs 9-4, with three hits from Joshwan