Storm Lose Big to 66ers Before Fourth of July Weekend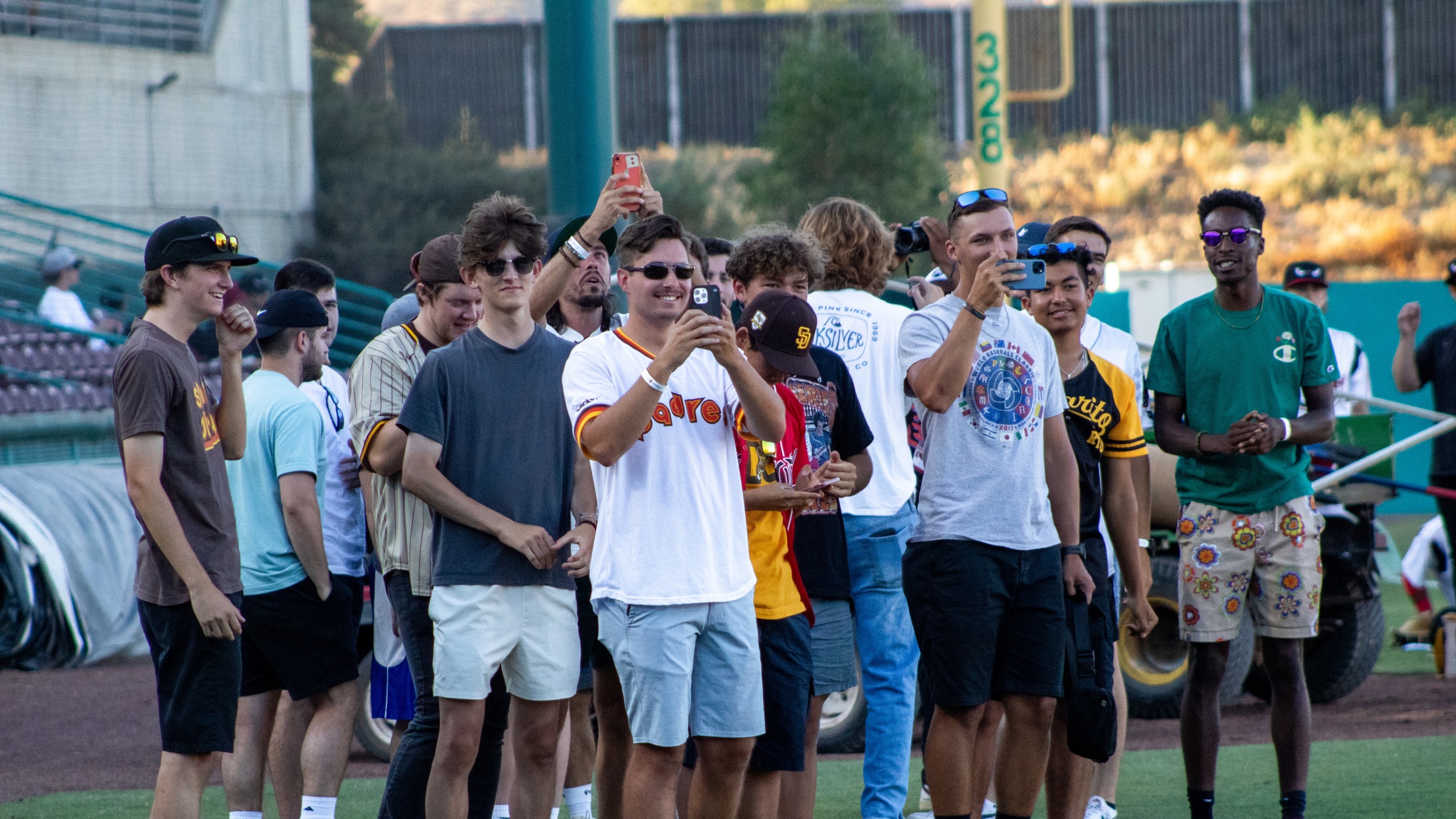 Tonight's game was going by like many did last season, at high-speed thanks to the newly introduced pitch clock. In fact, the 4 innings were completed and a run was scored by either team in around 50 minutes. Then, Lake Elsinore's pitching hit a rut. Following Marcos Castañon's line drive
Tonight's game was going by like many did last season, at high-speed thanks to the newly introduced pitch clock. In fact, the 4 innings were completed and a run was scored by either team in around 50 minutes. Then, Lake Elsinore's pitching hit a rut. Following Marcos Castañon's line drive home run in the bottom of the 3rd, 13-2 run in just 3 innings. These next 3 innings took nearly an hour and 20 minutes to complete.
After a leadoff double and a strikeout in the 5th inning, Jairo Iriarte would be replaced by Ben Miller. Miller would allow his baserunner to score on a triple from Kevin Watson Jr.. This would leave Iriarte with a final line of 4.1 innings pitched, 2 earned runs, and 6 strikeouts. Ben Miller and Aaron Holiday would then work the next two innings, giving up 12 combined runs.
This would put the Storm in a hole too deep to crawl out of but this does not mean they would stop trying. They would get 2 runs back in the bottom of the 6th on two singles from James Wood and Carlos Luis, the latter of which increased his RBI team lead to 52.
They would score two more runs in the bottom of the 8th, adding yet another RBI to Luis' stat sheet but would never find themselves close to truly threatening for the lead.
The last and possibly most interesting note from this game was that Trevor Hoffman's son, who is currently on the Lake Elsinore Storm's roster and playing shortstop no less, came in to pitch in the top of the 9th inning. This would simply be a position player pitching in a blowout loss but it was still notable that a Hoffman was on the mound in the 9th inning for a professional baseball team for at least one last time.
-Written by Justin Jett