Storm Drop First Game of Second Half to Rancho Cucamonga Quakes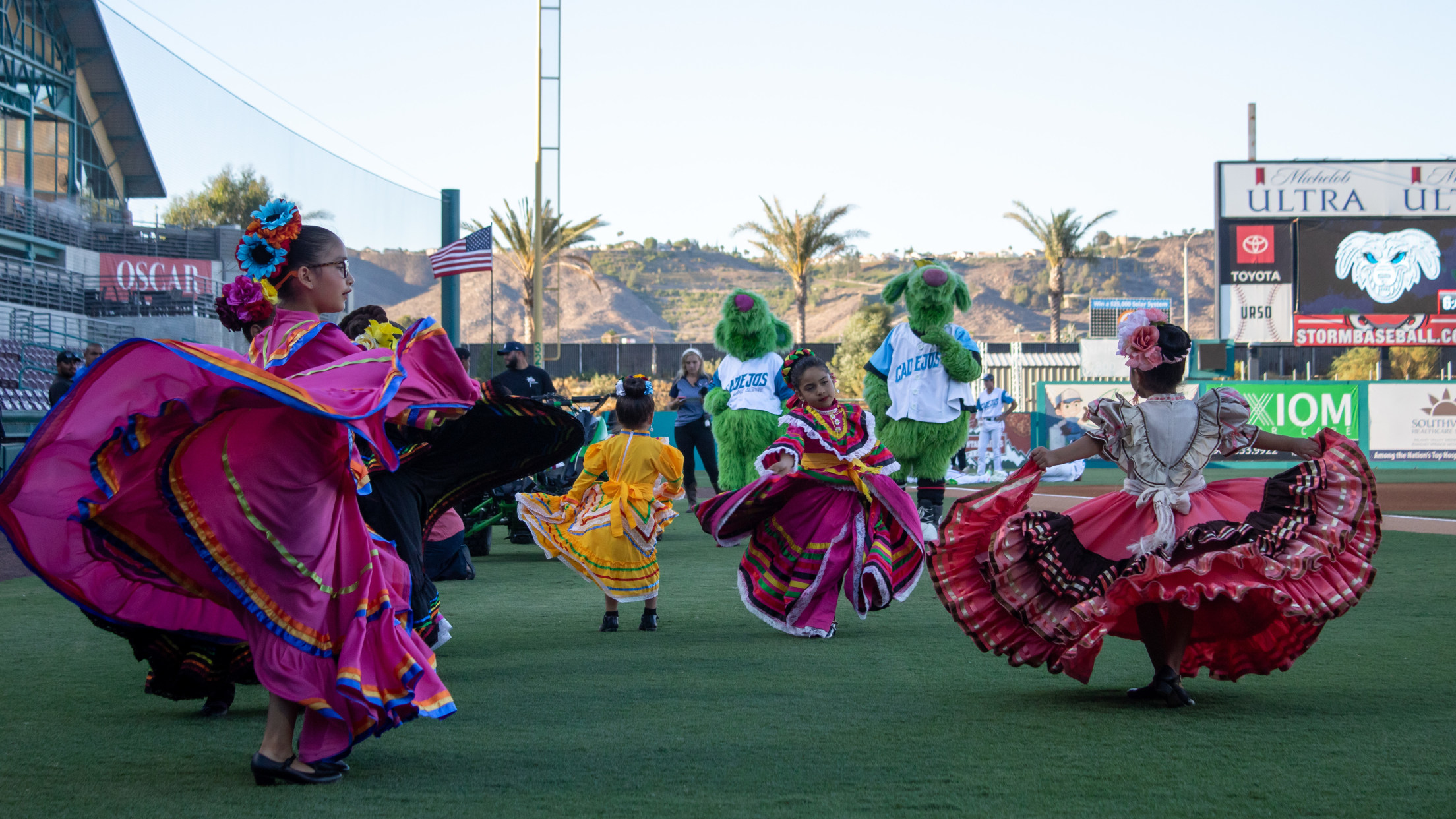 Tonight was a fresh start for the California League. The first 66 games of the season were finalized with last night's win and tonight, every team in the Cal League South got a second chance to secure their place in the 2022 playoffs. The Quakes clearly began the night with
Tonight was a fresh start for the California League. The first 66 games of the season were finalized with last night's win and tonight, every team in the Cal League South got a second chance to secure their place in the 2022 playoffs.
The Quakes clearly began the night with that in mind. After a scoreless 1st inning, the Quakes put up three unanswered runs all three of which came on hard contact homers. Griffin Lockwood-Powell sent one over the left field wall while Austin Gauthier saw his fly over the right field wall.
The Storm would then get back into the game how they have scored many of their runs against the Quakes, on their mistakes. A wild pitch and a walk with the bases loaded would shrink the Quake's lead by 66%. Julio Carrion would then duplicate his teammate's performance by collecting Rancho Cucamonga's third home run of the game.
In the 5th inning, Max Ferguson and James Wood got on base on consecutive pitches and then did what they have perfected when both of them are on base; double steal. Nerwilian Cedeño's triple would score them both and put him in a position to score for Justin Farmer. Farmer would be in the box for yet another balk. Something he has done so consistently that he nearly should be credited with an RBI for it at this point in the season.
From there, the Quakes would score the next seven runs of the ballgame. Hawkins and Aaron Holiday, the stalwarts of this pitching crop, again giving up the majority of the runs in this game. There was a fleeting moment in the bottom of the 9th, after 5 runs were scored but 2 outs were already recorded. That Jared Alvarez-Lopez had a chance to tie the game. Unfortunately, he would strike out on three pitches and the Quakes would record their first win of the second half.
The Storm play the Quakes once more tomorrow night for Pride Night at The Diamond. Game Time: 5:05 PM.
-Written by Justin Jett