Storm Beat 66ers in Blowout Following Postponement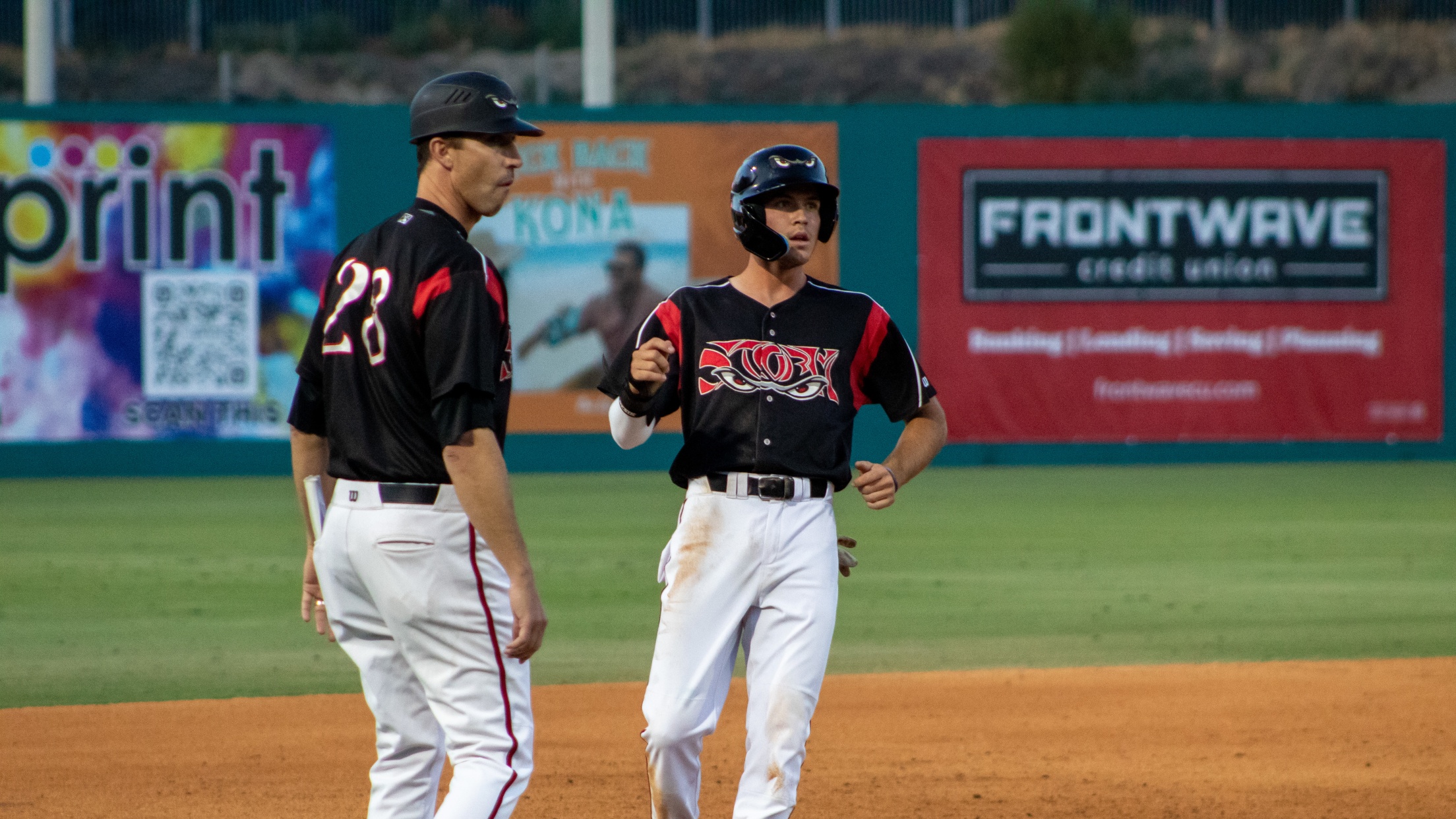 After yesterday's postponed game due to field playable issues, The Lake Elsinore Storm beat the Inland Empire 66ers by a score of 9-1 The Storm again had another great start from their rotation as Bodi Rascon went 5.2 innings, striking out 4, and only surrendering 1 run. The pitching staff
After yesterday's postponed game due to field playable issues, The Lake Elsinore Storm beat the Inland Empire 66ers by a score of 9-1
The Storm again had another great start from their rotation as Bodi Rascon went 5.2 innings, striking out 4, and only surrendering 1 run. The pitching staff continues to hold opponents to low totals, especially at The Diamond.
After Tyler Malone scored on a groundout in the 2nd inning, Inland Empire immediately responded with a groundout run of their own. However, the difference in the game came in the 3rd inning as the Storm would plate 4 on a single, double, and a wild pitch.
To further the lead in the 5th, Cole Cummings would send a ball outside of the park to increase the lead to 5. The Storm did not lift their foot off the gas after the 5th inning either. They would score 4 more runs, all coming in the 8th inning. Cummings would again tack onto his RBI total with a double that would score Lucas Dunn while Dunn preceded him with a two-run single of his own.
The rest of the Storm pitching staff would hold the 66ers to just 3 hits, striking out 3, and giving up 0 earned runs.
They will play another game tomorrow night against the 66ers at 7:05 PM for Extreme Sports Night.
-Written by Justin Jett