Lake Elsinore Weathers the Storm but Lose to the Quakes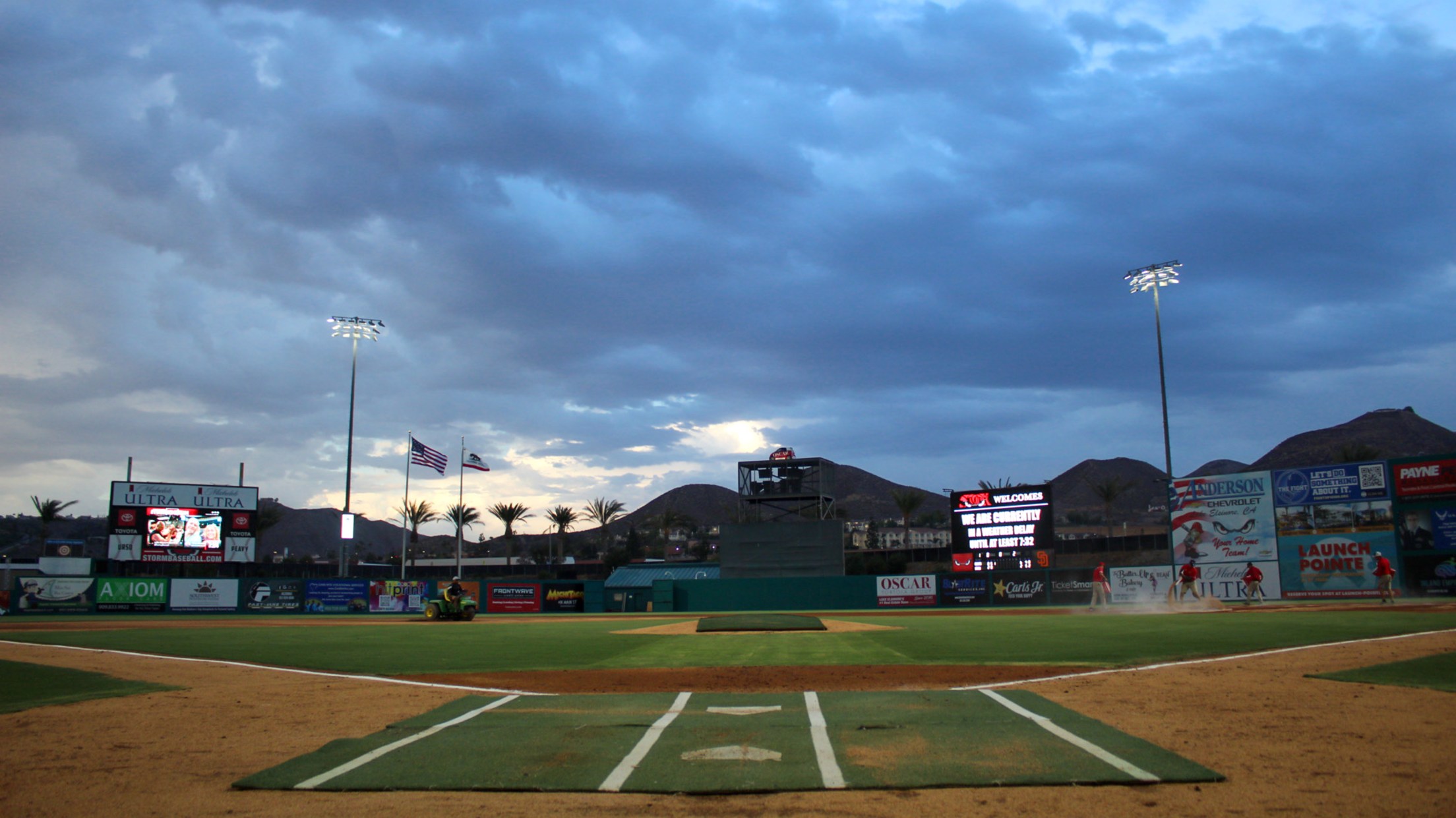 Yesterday was a day full of sparkling cider and celebration. Tonight, under rare inclement weather, the Storm could not continue their offensive onslaught. However, at the start of the game, it appeared Lake Elsinore was quite prepared to secure their 40th win of the season. The first pitch that Justin
Yesterday was a day full of sparkling cider and celebration. Tonight, under rare inclement weather, the Storm could not continue their offensive onslaught. However, at the start of the game, it appeared Lake Elsinore was quite prepared to secure their 40th win of the season.
The first pitch that Justin Farmer or any other Storm player saw tonight was spanked to deep right-center field for a leadoff home run. Jame Wood would follow his homer with quite possibly the hardest-hit ball of the season directly into the right field wall. This ball would ricochet so far that it would nearly hit 2nd base before a Quakes player would field the ball. The Storm would finish the first inning up 2-0.
The Quakes would score 6 unanswered runs before a loud intruder would take over The Diamond. Raucous thunder and lightning would rang through Lake Elsinore and create a 30-minute weather delay before the two teams took the field once again. This turned out to be an unfortunate turn of events for the Storm, however, as they would surrender 13 more unanswered runs before the Storm notched a run in the bottom of the 7th.
The Storm would turn to 3 different position players to finish the game before the score become an unbelievable 24-7.
Lake Elsinore plays again tomorrow night at 7:05 PM for Mega Thirsty Thursday Presented by Michelob Ultra.
-Written by Justin Jett