Lake Elsinore Storm Secure California League Leading 13th Win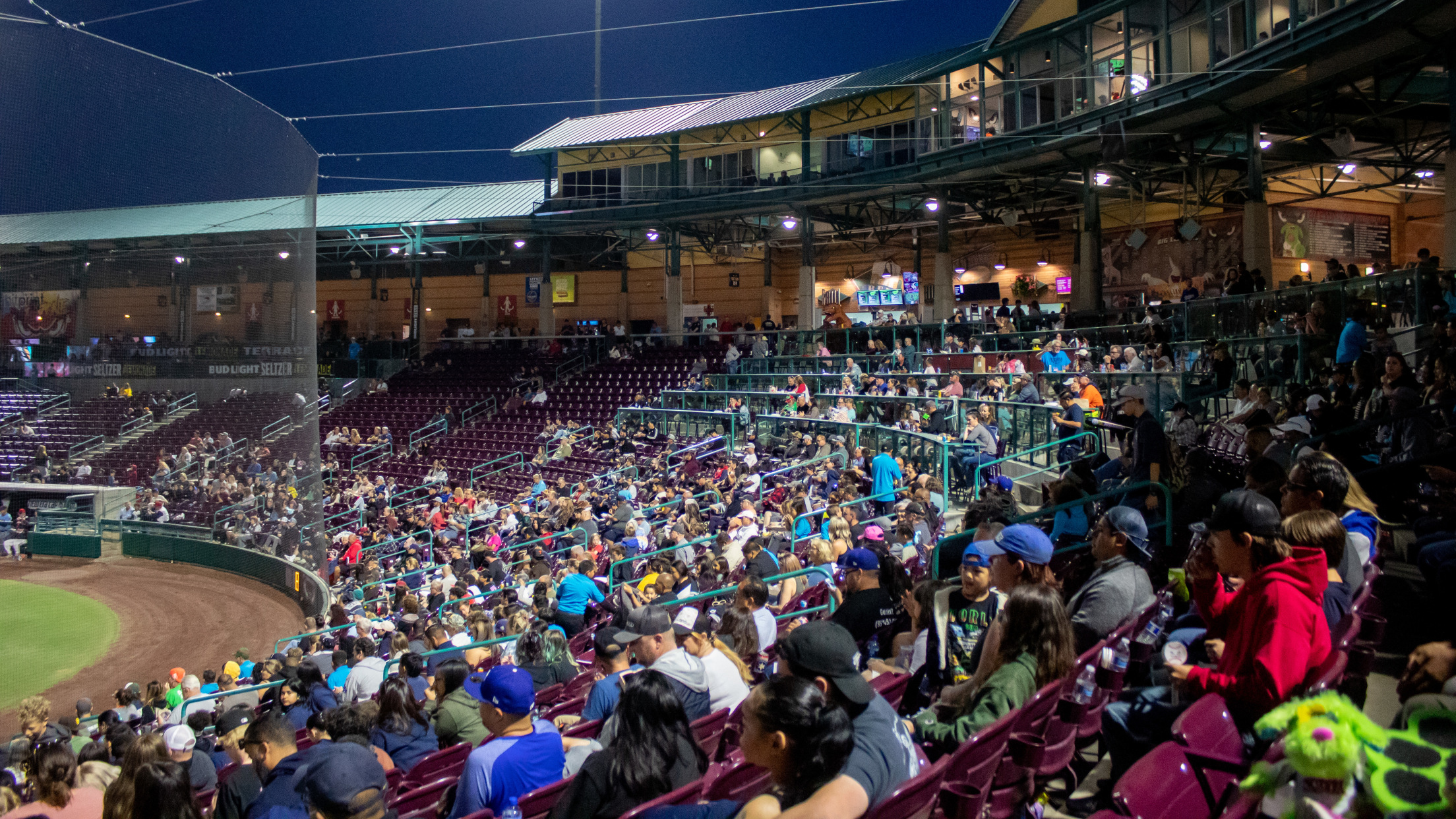 On Halfway to Halloween night, the Lake Elsinore Storm secured their 13th win of the season in a 1-run victory over the Inland Empire 66ers. Garrett Hawkins, who has now gone 18.1 innings while only giving up 4 earned runs, would once again pitch exquisitely tonight. He would go 5
On Halfway to Halloween night, the Lake Elsinore Storm secured their 13th win of the season in a 1-run victory over the Inland Empire 66ers. Garrett Hawkins, who has now gone 18.1 innings while only giving up 4 earned runs, would once again pitch exquisitely tonight. He would go 5 innings, giving up only 1 earned run on a home run in the 2nd inning while striking out 7 betters. Hawkins now has 26 strikeouts to 1 walk in his Storm career.
Lucas Dunn would tie the game in the bottom of the 6th inning with an inside-the-park home run after the 66ers left fielder attempted to make a diving grab.
Watch Lucas Dunn Run!#YourHomeTeam pic.twitter.com/EoFCk9bqws

— Lake Elsinore Storm Baseball (@Storm_Baseball) April 30, 2022
Former Padres reliever, Jose Castillo, would then come in to relieve Hawkins, allowing only 1 walk. He has now pitched 3 innings for the Storm, allowing only 1 walk and 1 hit while striking out 5.
The Storm offense wouldn't score another run until the bottom of the 8th inning when, after 3 consecutive walks, Marco Castañon would smack a ball right up the middle, scoring both Matthew Acosta and Justin Farmer. This would give the Storm a one-run lead and Matt Swilley would once again close the door on the 66ers, despite walking 3 batters.
The Storm will play the 66ers once again tomorrow night in front of a sold out crowd and with Padres pitcher, Michel Baez making his first rehab start of the season.
-Written by Justin Jett