Jupiter Keeps Hitting, Wins 10-1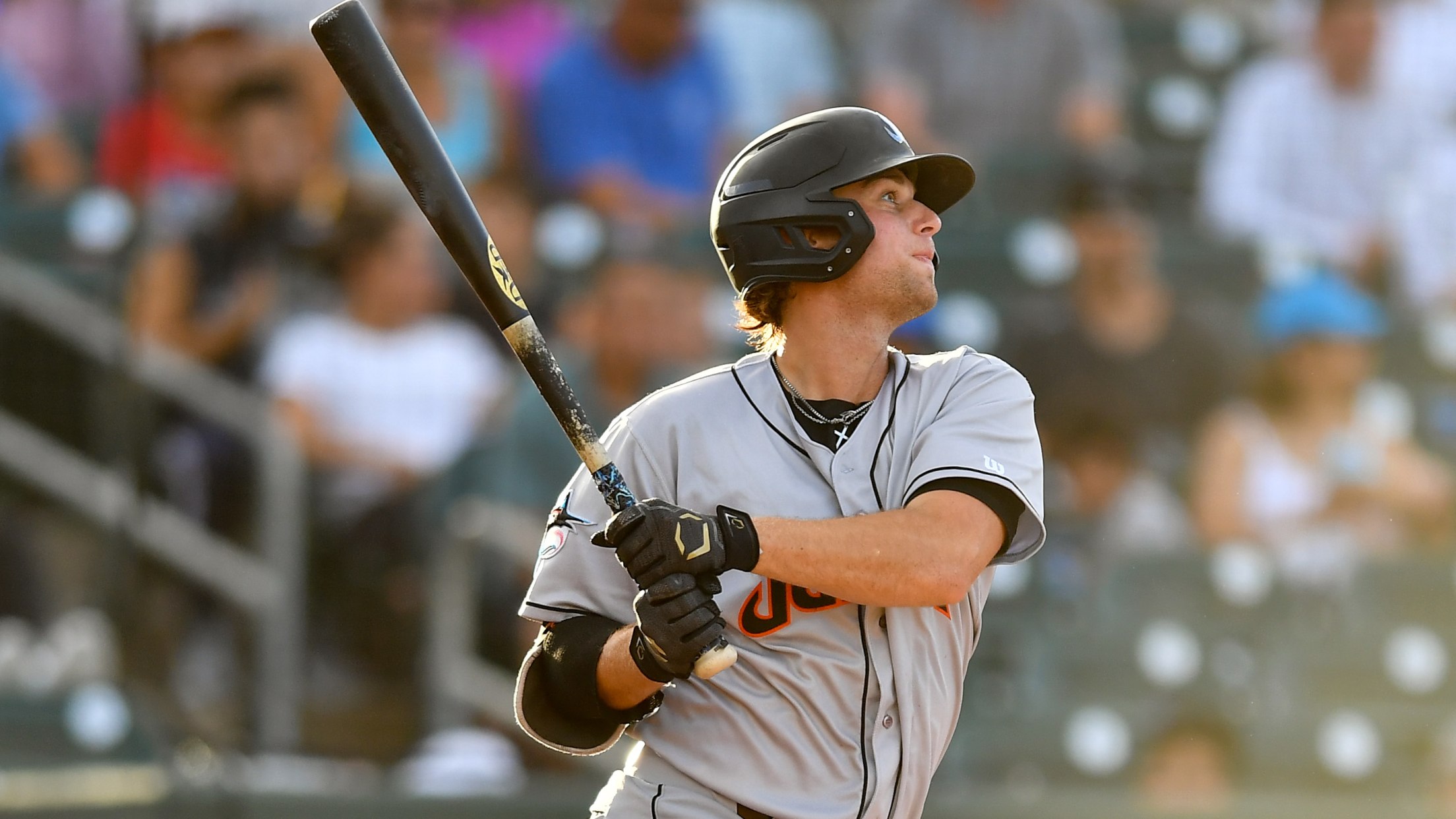 The Jupiter Hammerheads had another strong offensive showing against the Fort Myers Mighty Mussels on Thursday night. The Hammerheads piled on and won 10-1 over the Mighty Mussels. After the Mighty Mussels scored in the top of the first inning, the Hammerheads responded with 10 unanswered runs to win big
The Jupiter Hammerheads had another strong offensive showing against the Fort Myers Mighty Mussels on Thursday night. The Hammerheads piled on and won 10-1 over the Mighty Mussels.
After the Mighty Mussels scored in the top of the first inning, the Hammerheads responded with 10 unanswered runs to win big for the second straight night. Jupiter tallied their first run in the bottom of the second on a Chase Luttrell RBI single.
In the third inning, the Hammerheads plated four runs to make it a 5-1 game. Jake Thompson, who had a huge game for Jupiter, hit a two-run double. The former Oklahoma State University outfielder would then score on a Torin Montgomery single. Catcher Cameron Barstad would drive in Montgomery with a double to deep center field.
Thompson would continue to torment the Mighty Mussels in the fourth with a two-RBI single. On the night, the Minnesota native would go 4-5 with two doubles, four RBI, and two runs. For the series, the 6-footer is 7-11 with 11 total bases.
Jupiter would add two more runs in the fifth. Luttrell would drive in another run before Joe Mack hit a sacrifice fly to make it a 9-1 game. The Hammerheads would reach double digits in the eighth courtesy of a Javier Sanoja sac fly to left field.
All nine Jupiter starters reached base on the evening with six different players driving in at least one run. In their last two games, the Hammerheads now have scored 19 runs with 29 total hits.
The Hammerheads used four different pitchers on Thursday night. Dameivi Tineo started things off and pitched three innings for Jupiter. The lefty had a rough first inning with three walks, but only allowed one run in the frame.
After Tineo, the Hammerheads turned to Euri Montero, who pitched two scoreless innings. Kyle Crigger would be next out of the bullpen. The Marlins 7th round draft pick from Louisiana Tech pitched two hitless innings with three strikeouts to earn the win. Fellow 2022 draftee Evan Taylor would work the final two innings for Jupiter.
The Hammerheads will look to keep their hot streak going on Friday night at Roger Dean Chevrolet Stadium. Join us for Throwback Night with $5 tickets, concession deals, and throwback jerseys honoring our inaugural 1998 season! Tickets are available here
For Thursday's full box score, CLICK HERE
Rumor has it Jake rakes 🤷‍♂️

Former @OSUBaseball standout @JakeT34 is already 3-3 with four RBIs tonight! #HammerTime pic.twitter.com/wtrEmDpTsl

— Jupiter Hammerheads (@GoHammerheads) August 11, 2022