Jupiter Earns 6-0 Shutout Win Over Daytona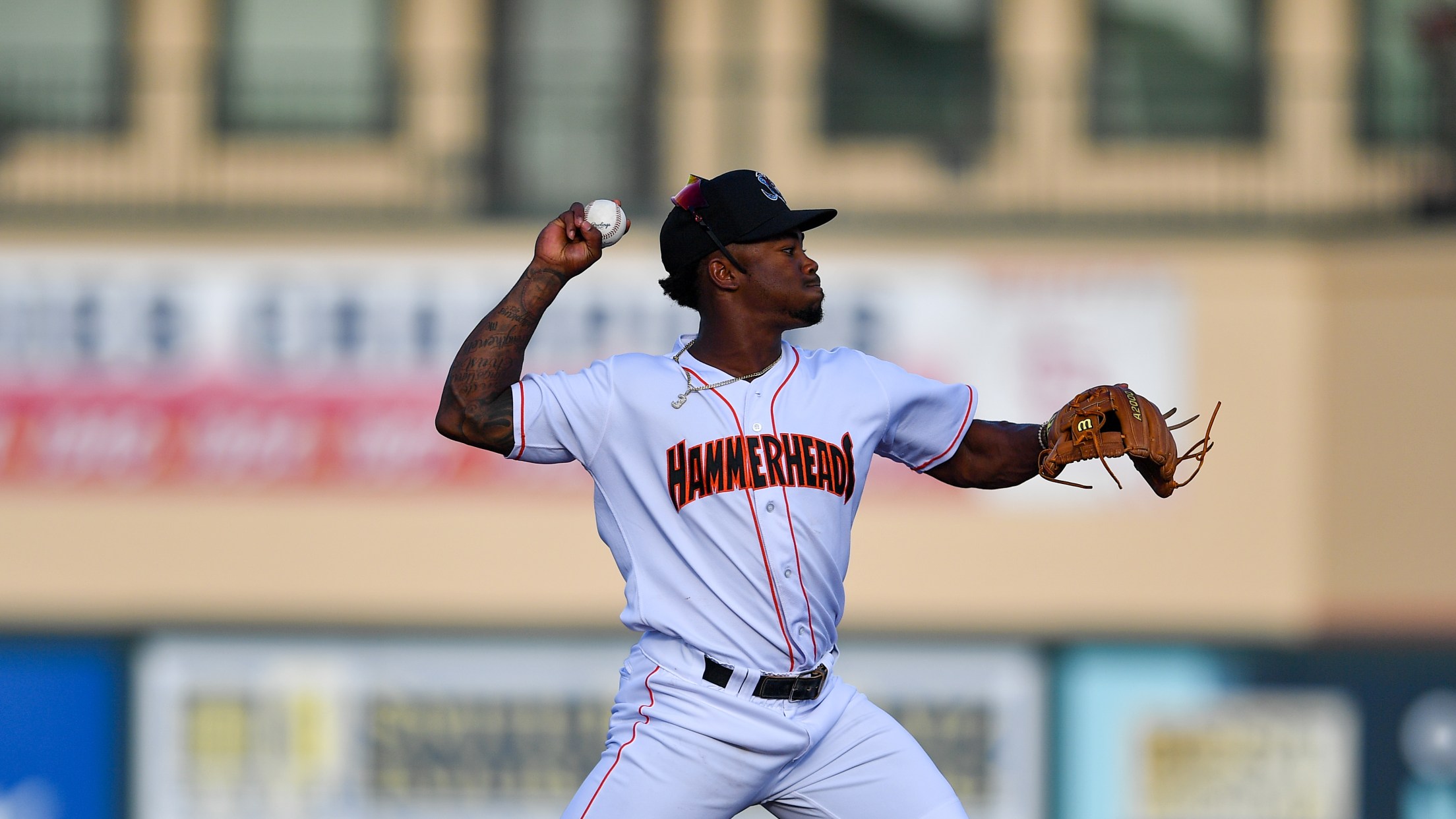 The Jupiter Hammerheads earn another shutout win over the Daytona Tortugas on Friday evening. The Hammerheads continue their strong pitching this series with a 6-0 win. In the lineup, the Hammerheads had some help from the Marlins and an old member of the team. Catcher Payton Henry continued his rehab
The Jupiter Hammerheads earn another shutout win over the Daytona Tortugas on Friday evening. The Hammerheads continue their strong pitching this series with a 6-0 win.
In the lineup, the Hammerheads had some help from the Marlins and an old member of the team. Catcher Payton Henry continued his rehab assignment while shortstop Kahlil Watson played his first game with the team since July 1st.
Watson got things going early with a single in his first plate appearance. Brady Allen would bring the former first-round draft pick home with an RBI single to give Jupiter an early 1-0 lead.
In the fourth inning, with the bases loaded Watson would strike again. The North Carolina native cleared the bases with a double off the wall on a 2-2 pitch. Federico Polanco, Yiddi Cappe, and Tanner Allen would all come around to score on Watson's 12th double this season. The Marlins' No. 3 overall prospect finished the game 2-4 with three RBIs and one strikeout.
Leading 4-0, the Hammerheads would add a pair of runs in the eighth inning to cap off the 6-0 shutout. With no outs, Jupiter loaded the bases again after walks to Joe Mack, B. Allen, and a Javier Sanoja single. Polanco would drive in one run with an RBI single, while T. Allen would be walked to add the second in the inning.
On the mound, Jake Walters started for the Hammerheads. The righty pitched six shutout innings and allowed just three hits while striking out three. The 26-year-old lowered his ERA to 2.06 and earned his second win this season.
Yoilan Quinonez pitched two hitless innings in relief following Walters. The right-hander has allowed just two hits in his last 5.2 innings pitched. On Friday, he continued his strong stretch and tacked on three strikeouts. Joey Steele would come and close the game in the ninth inning. The righty allowed one hit, but nothing else as Jupiter picked up their 49th win of the season.
Jupiter's defense also shined on Friday night. The Hammerheads turned five double plays to eliminate any and all momentum from the Tortugas.
The two clubs will continue the series Saturday night at RDCS. Tickets are still available here
For Friday's full box score, CLICK HERE
Welcome back Kahlil!

The @Marlins No. 3 overall prospect on @MLBPipeline connects for a three-run double in his return to the lineup! #HammerTime

Top 5
🐢 - 0
🦈 - 5 pic.twitter.com/rr7Fr0CbSA

— Jupiter Hammerheads (@GoHammerheads) July 29, 2022