Hammerheads Sweep Doubleheader Over Tortugas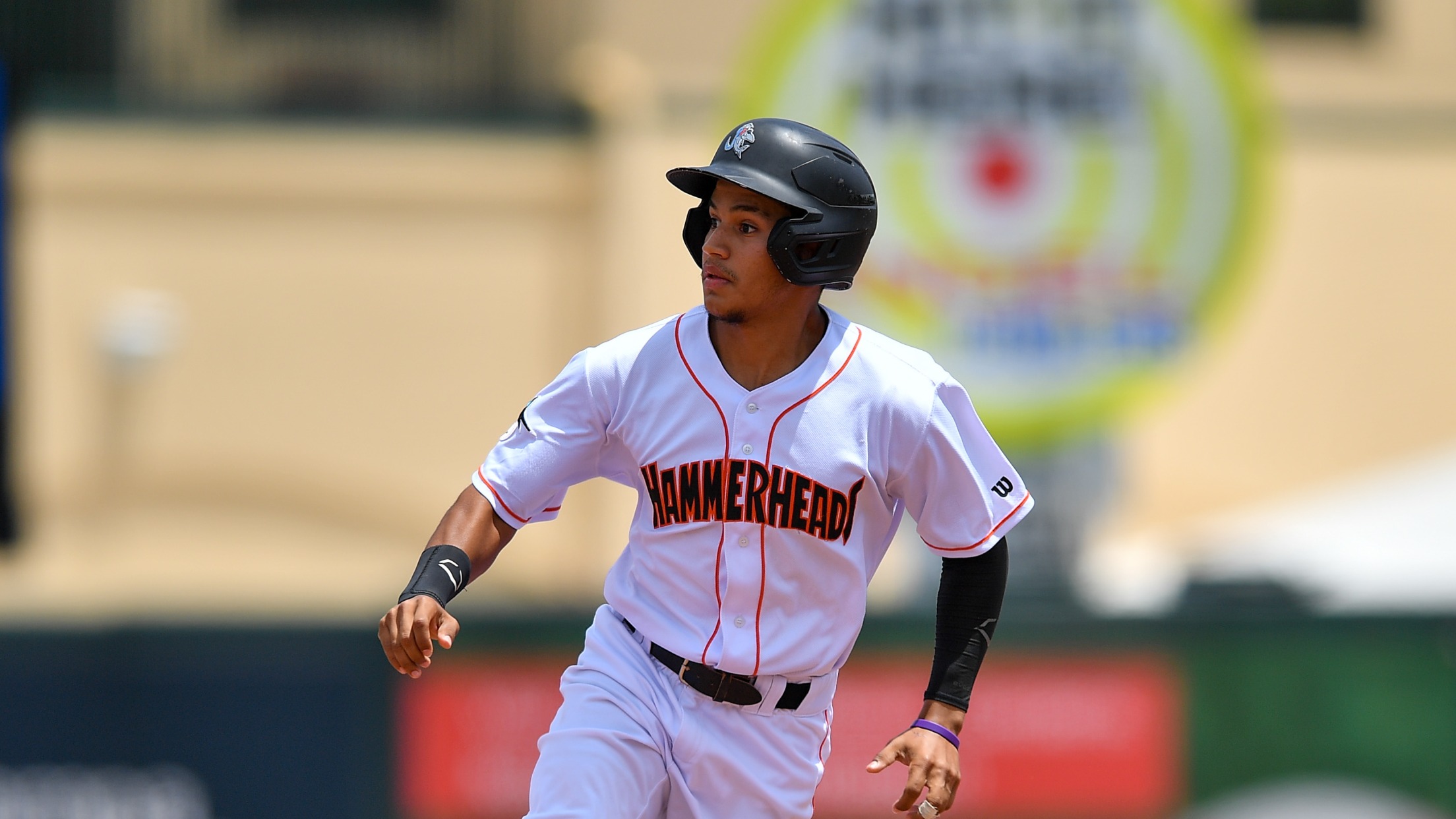 The Jupiter Hammerheads swept the doubleheader against the Daytona Tortugas on Thursday at Roger Dean Chevrolet Stadium. Jupiter won the first game 4-3 and shut out the Tortugas 5-0 in the second game. The two clubs picked up the first game in the top of the 3rd inning after it
The Jupiter Hammerheads swept the doubleheader against the Daytona Tortugas on Thursday at Roger Dean Chevrolet Stadium. Jupiter won the first game 4-3 and shut out the Tortugas 5-0 in the second game.
The two clubs picked up the first game in the top of the 3rd inning after it was previously suspended due to rain. At the time of first pitch, Jupiter led 3-2 entering the third inning. Neither team would score in the continuation until the seventh inning when both clubs tallied a run. Daytona scored their run on a wild pitch to tie the game at three. However, Jupiter would quickly regain the lead on a Javier Sanoja sacrifice fly.
To start the continuation, Hammerheads had Marlins' reliever Cole Sulser making a rehab appearance. The righty pitched a perfect inning and struck out the side.
After the big leaguer, the Hammerheads leaned on Sandro Bargallo. The southpaw pitched five strong innings allowing just one hit. The Cuban struck out eight batters, which ties his season high. Caleb Wurster followed and pitched a perfect ninth inning to seal the win.
After winning game one 4-3, the Hammerheads and Tortugas quickly turned it around for their second game of the evening, this one was just a 7-inning affair.
The pitching continued to shine in the second game of the doubleheader as Daytona was only able to muster one hit against the Hammerheads. Justin Fall was the starter and worked five innings. The six-foot-six lefty allowed just one hit and earned his fifth win of the season.
Reliver Laurbert Arias pitched the final two innings for Jupiter. The righty didn't allow a hit and struck out four of the seven batters he faced.
At the plate, Brady Allen got things started in the first inning with an RBI double. It was the 13th double for the former South Carolina Gamecock.
In the third inning, Javier Sanoja connected for a solo home run. The second baseman carried the load for the Hammerheads and finished 3-3 with the home run, three runs scored, and an RBI. It was the second homer in the last three games for the Venezuelan.
Jupiter would tack on two more runs in the fifth to take a 4-0 lead in the game. Yiddi Cappe would score after a Sanoja single and a throwing error. Allen would drive in his second run of the game with a sacrifice fly. Carlos Santiago would add the final run for the Hammerheads in the bottom of the sixth.
The two clubs will continue their series on Friday night at RDCS.
For Thursday's final box score for:
Game One CLICK HERE
Game Two CLICK HERE
Javier Sanoja is officially on 🔥

The little guy gets all of this one for his second homer of the season! #HammerTime

Top 4⃣
🐢 - 0
🦈 - 2 pic.twitter.com/4IFoh7wayD

— Jupiter Hammerheads (@GoHammerheads) July 29, 2022