BlueClaws Charities Suite Raffle Tickets Now On Sale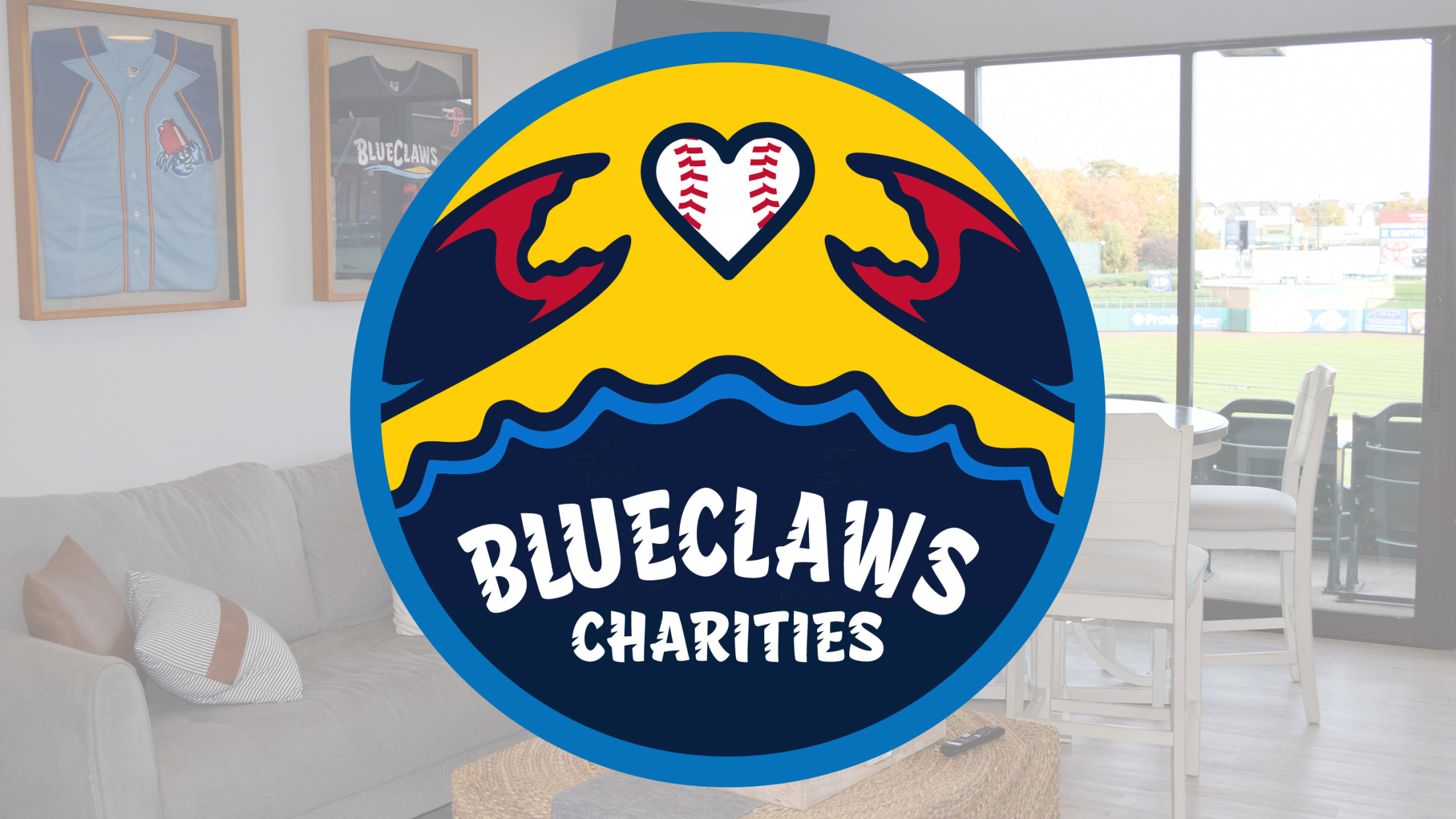 JERSEY SHORE, NJ - BlueClaws Charities launched their annual Luxury Suite Raffle fundraiser, through which eight winners will each earn a 10-game share of a 2023 BlueClaws Luxury Suite.
Blue Friday & Blue Weekend Specials in the Claws Cove and Online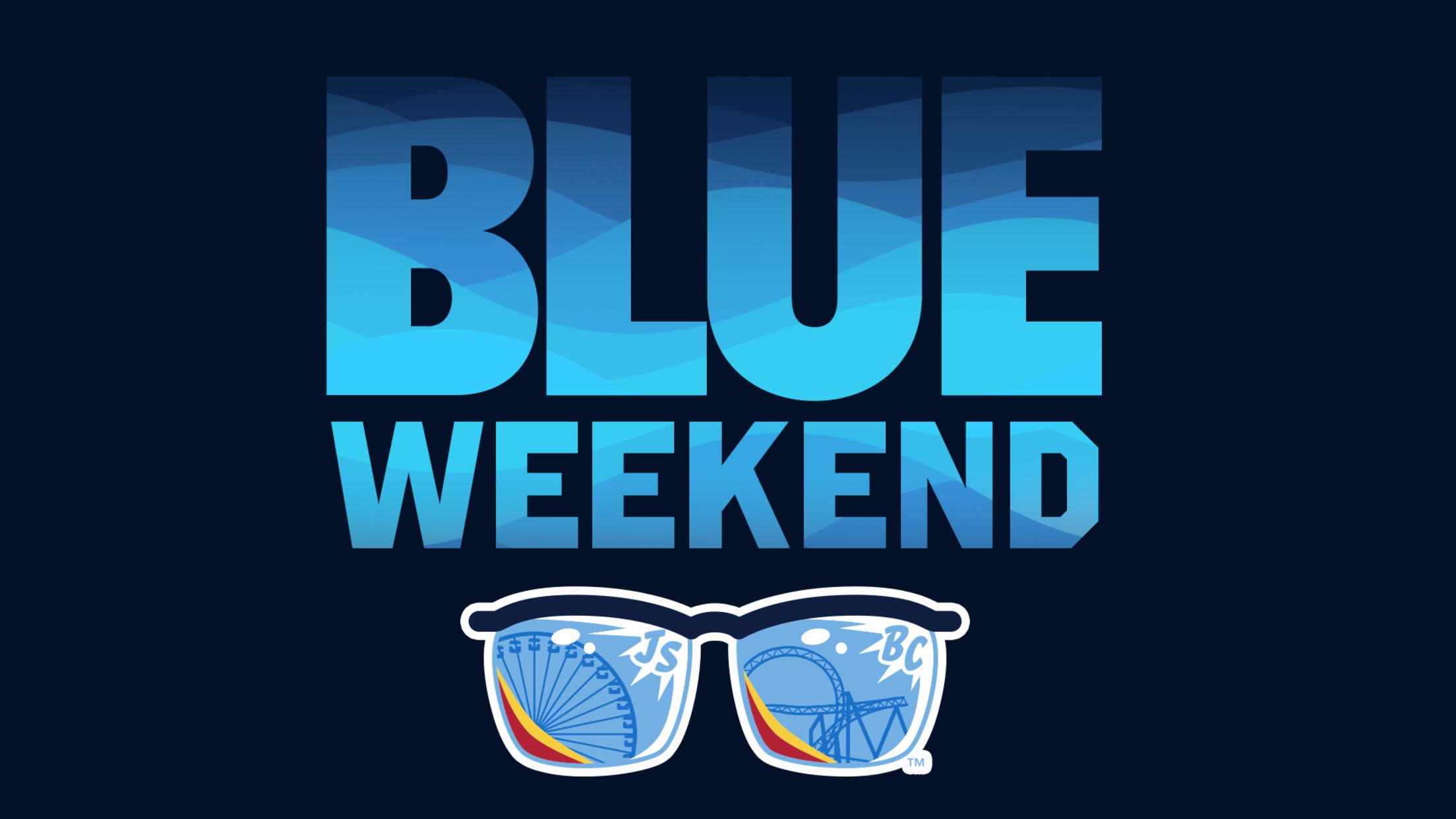 JERSEY SHORE, NJ - The BlueClaws have set the stage for an exciting Blue Weekend in the Claws Cove with Black Friday & Cyber Weekend specials online and in-person Friday, Saturday, and Sunday!
Marvel Holiday Package Now Available - Includes Tickets, Merchandise, Experiences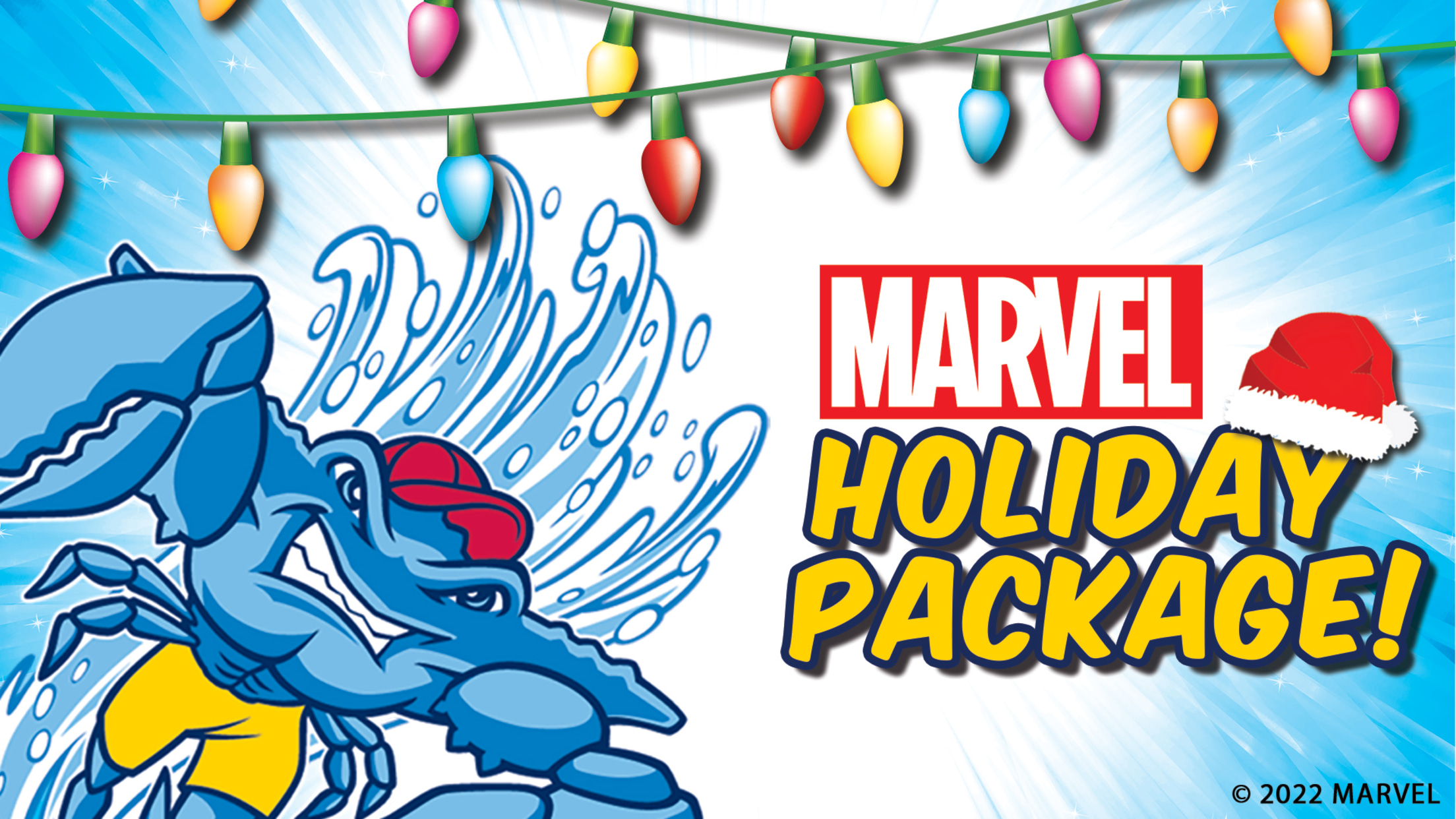 JERSEY SHORE, NJ - The BlueClaws have unveiled a special Marvel-inspired holiday package that includes tickets, merchandise, and specials experiences! The package is available now through December 16th.
BlueClaws Accepting Nominations for Military Appreciation Night Jersey Ceremony
BlueClaws players will once again wear special jerseys to be presented to military families in post-game ceremony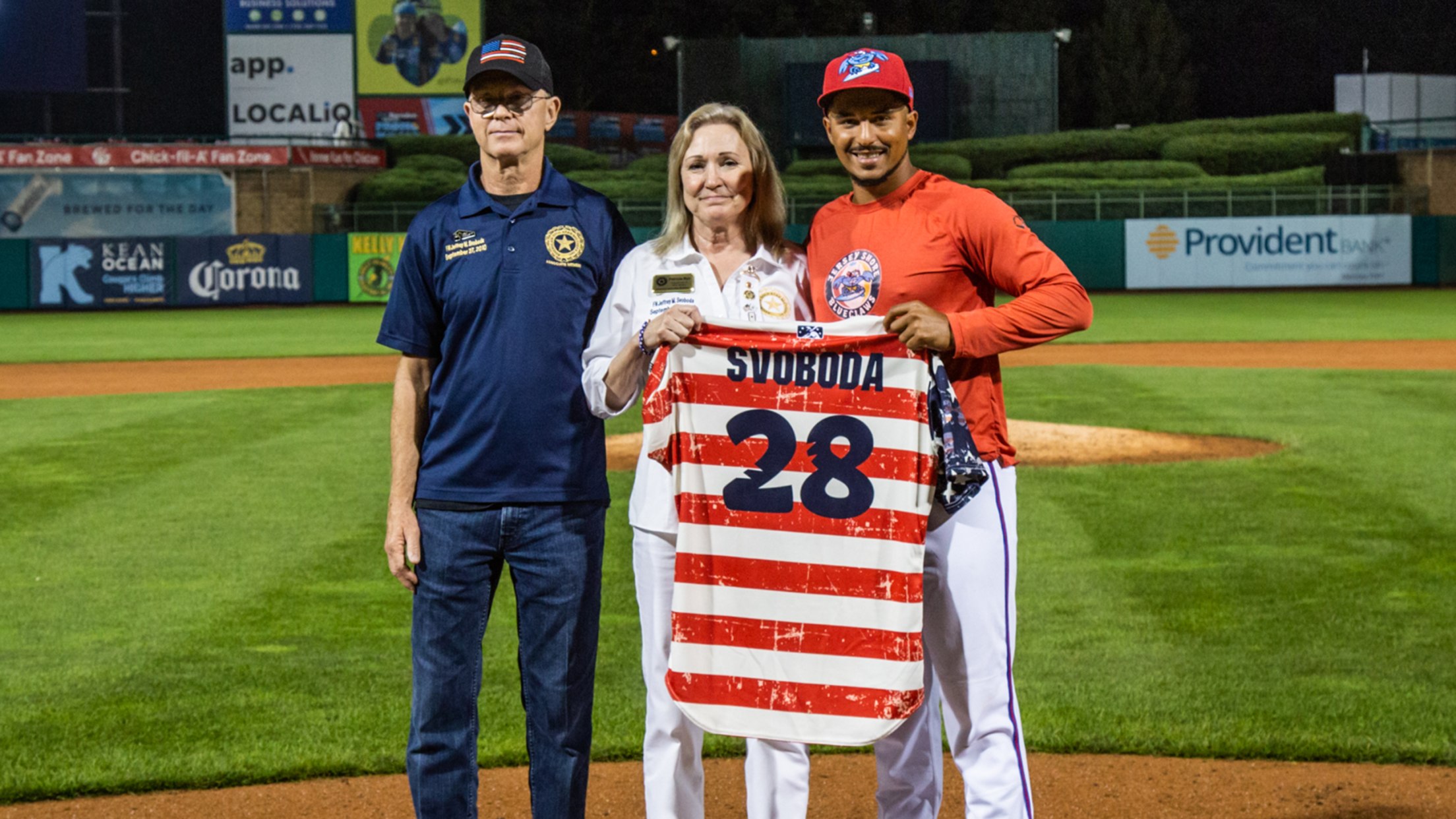 JERSEY SHORE, NJ – The BlueClaws will once again honor military heroes through a special post-game ceremony after the July 6th Military Appreciation Night game, which is presented by OceanFirst Bank. This program recognizes and remembers military heroes that are no longer with us, and dedicated their lives to service
Ben Brown Named South Atlantic League Pitcher of the Year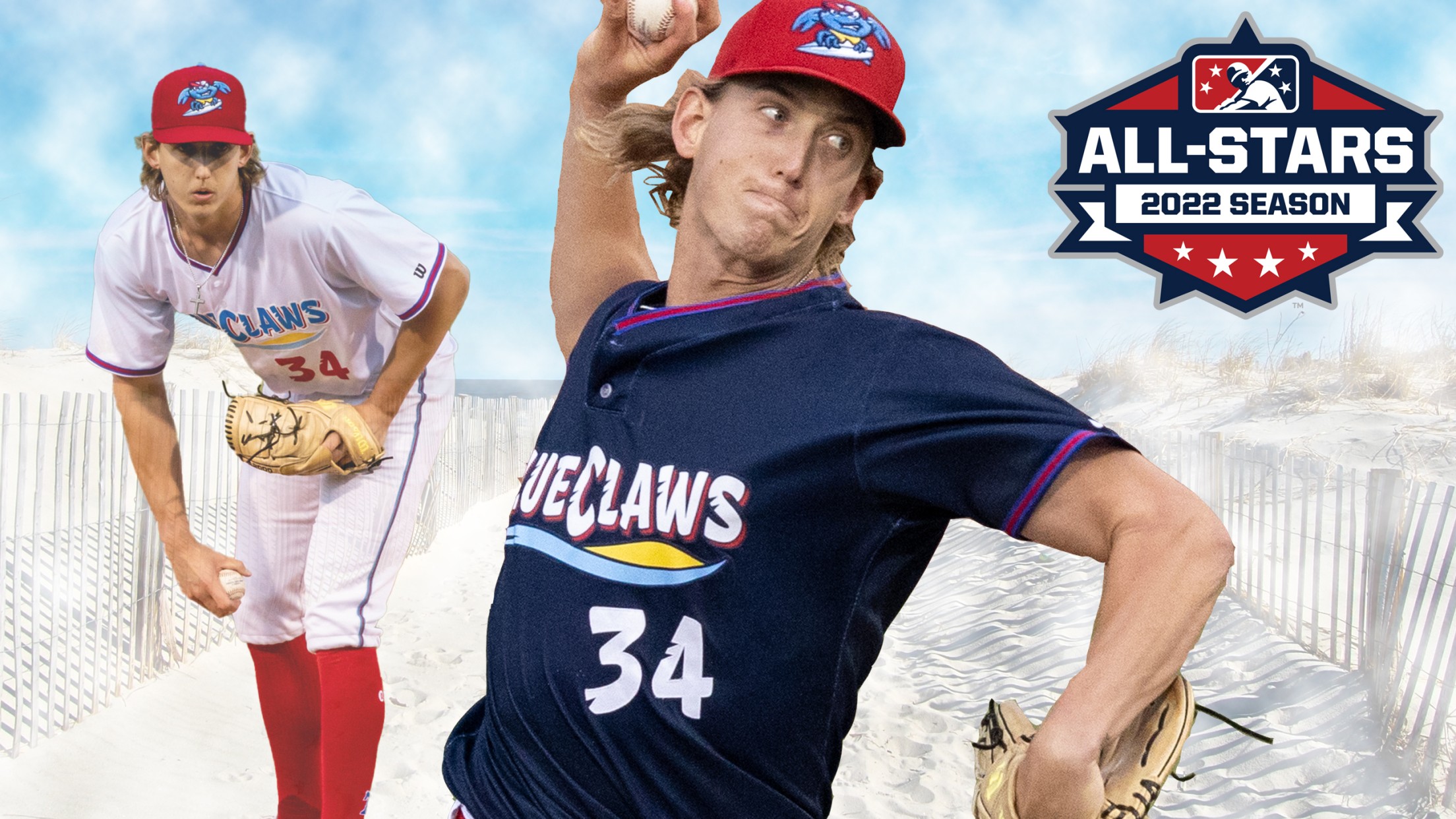 JERSEY SHORE, NJ - Ben Brown was named South Atlantic League Pitcher of the Year, it was announced on Wednesday by Major League Baseball.
Christmas With the Claws Food & Toy Drive Returns December 3rd at ShoreTown Ballpark
Event includes Santa appearance and toy donation to benefit the Salvation Army of Ocean County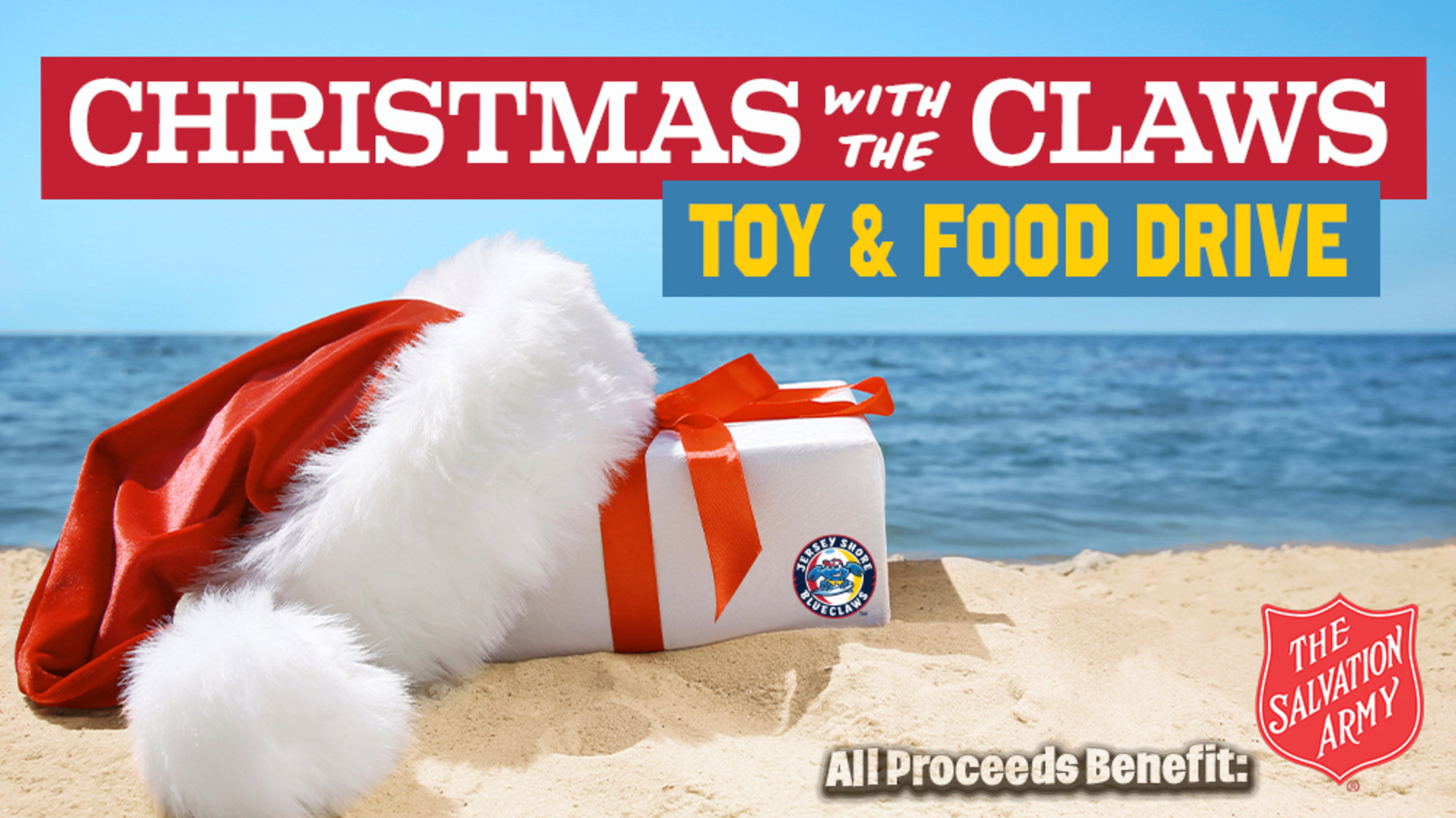 JERSEY SHORE, NJ - BlueClaws Charities will host their annual Christmas food and toy drive, Christmas with the Claws, on Saturday, December 3rd from 10 am – 12 pm at ShoreTown Ballpark.
BlueClaws Announce 2023 Game Times
Opening Night at the Jersey Shore is April 11th at 6:35 pm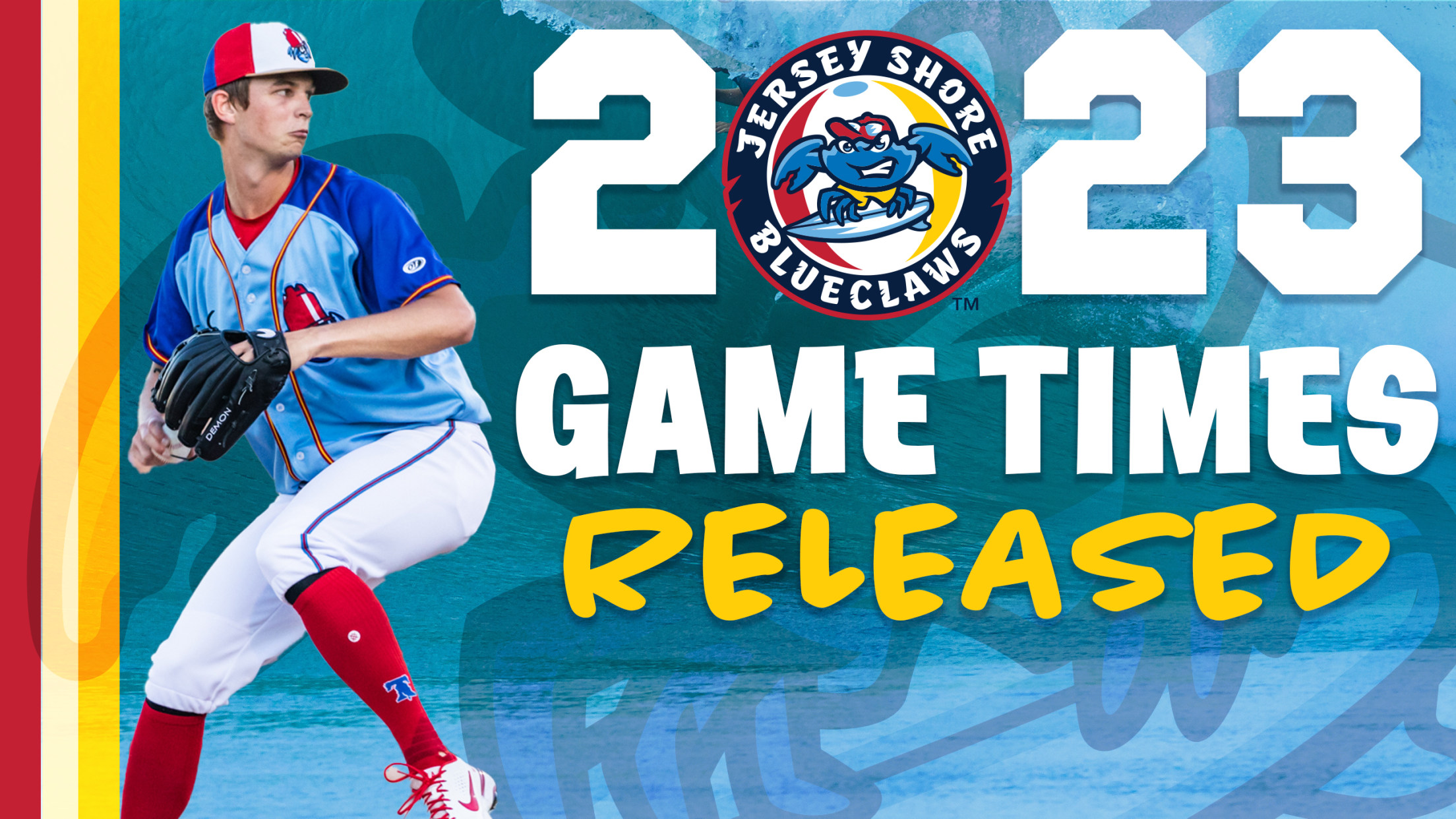 JERSEY SHORE, NJ - The BlueClaws have announced game times for 2023, with Opening Night at the Jersey Shore set for Tuesday, April 11th at 6:35 pm against Greensboro (Pirates).
BlueClaws Unveil New Marvel-Inspired Logo for 2023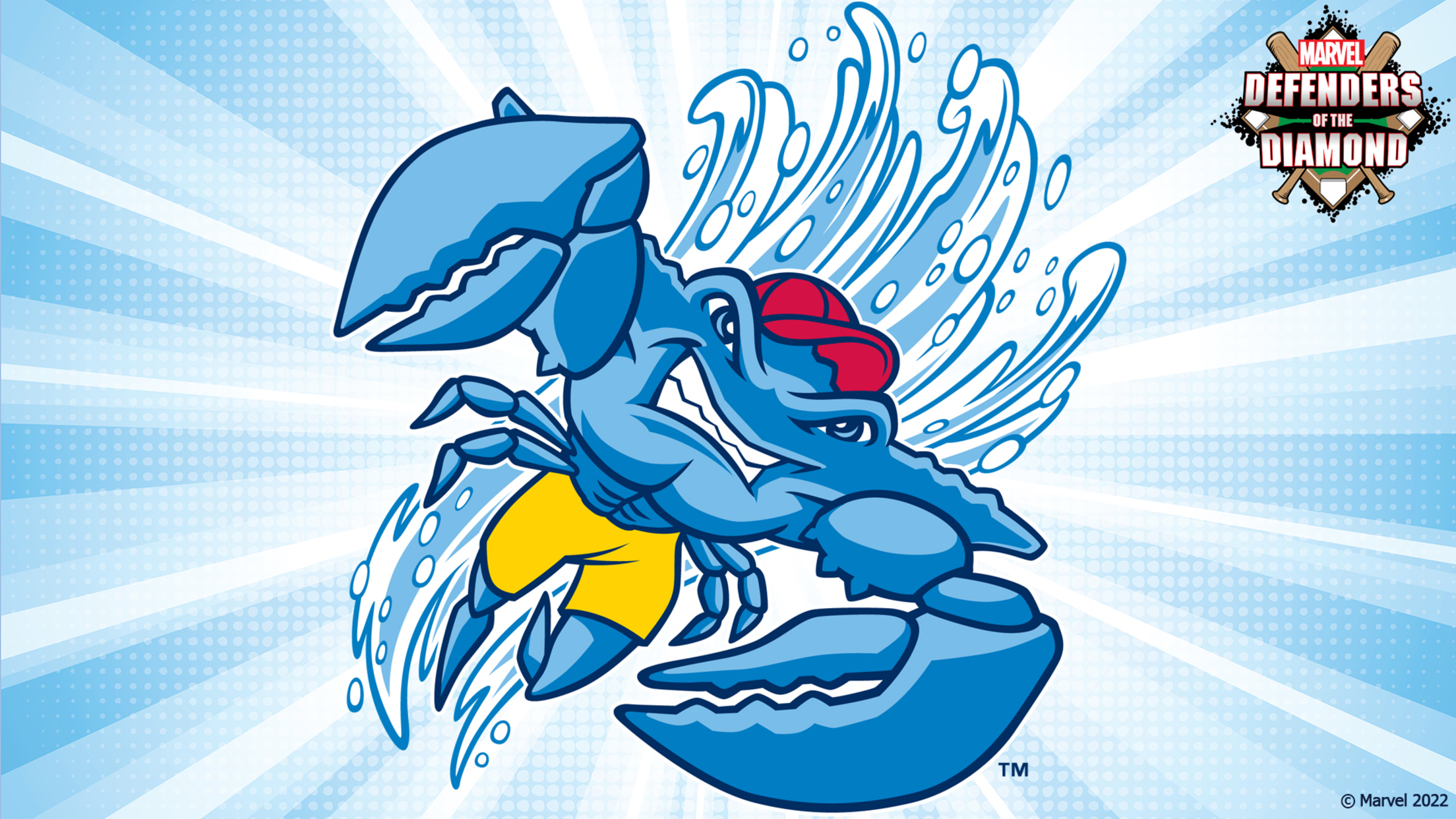 JERSEY SHORE, NJ - The BlueClaws debuted a new Marvel-inspired club logo that will be worn in conjunction with Marvel's Defenders of the Diamond Night and Marvel Super Hero Nights at ShoreTown Ballpark in 2023. The online logo release coincided with an appearance by BlueClaws mascot Buster at New York
Painter Named Baseball America Pitcher of the Year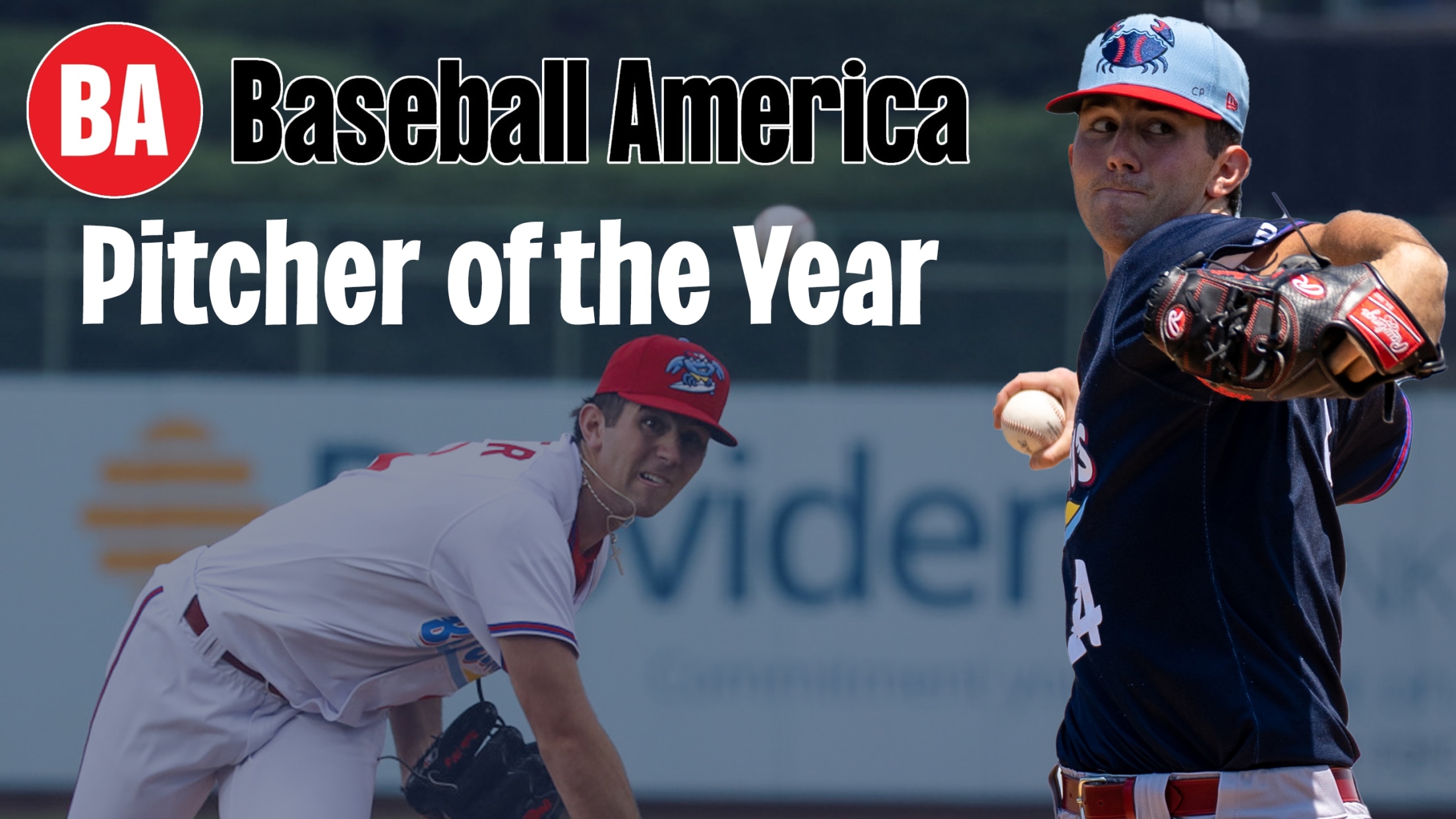 JERSEY SHORE, NJ - Andrew Painter, who spent part of 2022 with the BlueClaws, was named Minor League Pitcher of the Year by Baseball America, it was announced on September 29th.
$61,000 Awarded Through Home Runs For Heroes Program
JERSEY SHORE, NJ - The 2022 Home Runs for Heroes Program wrapped up its 14th season scoring $61,000 in grants for 14 nonprofit partners serving local members of the United States Military and Veterans. Each charity partner was assigned an inning at the beginning of the season, and each home
The Road to The Show™: Phillies righty Abel
No. 54 overall prospect holding up his end of winning combo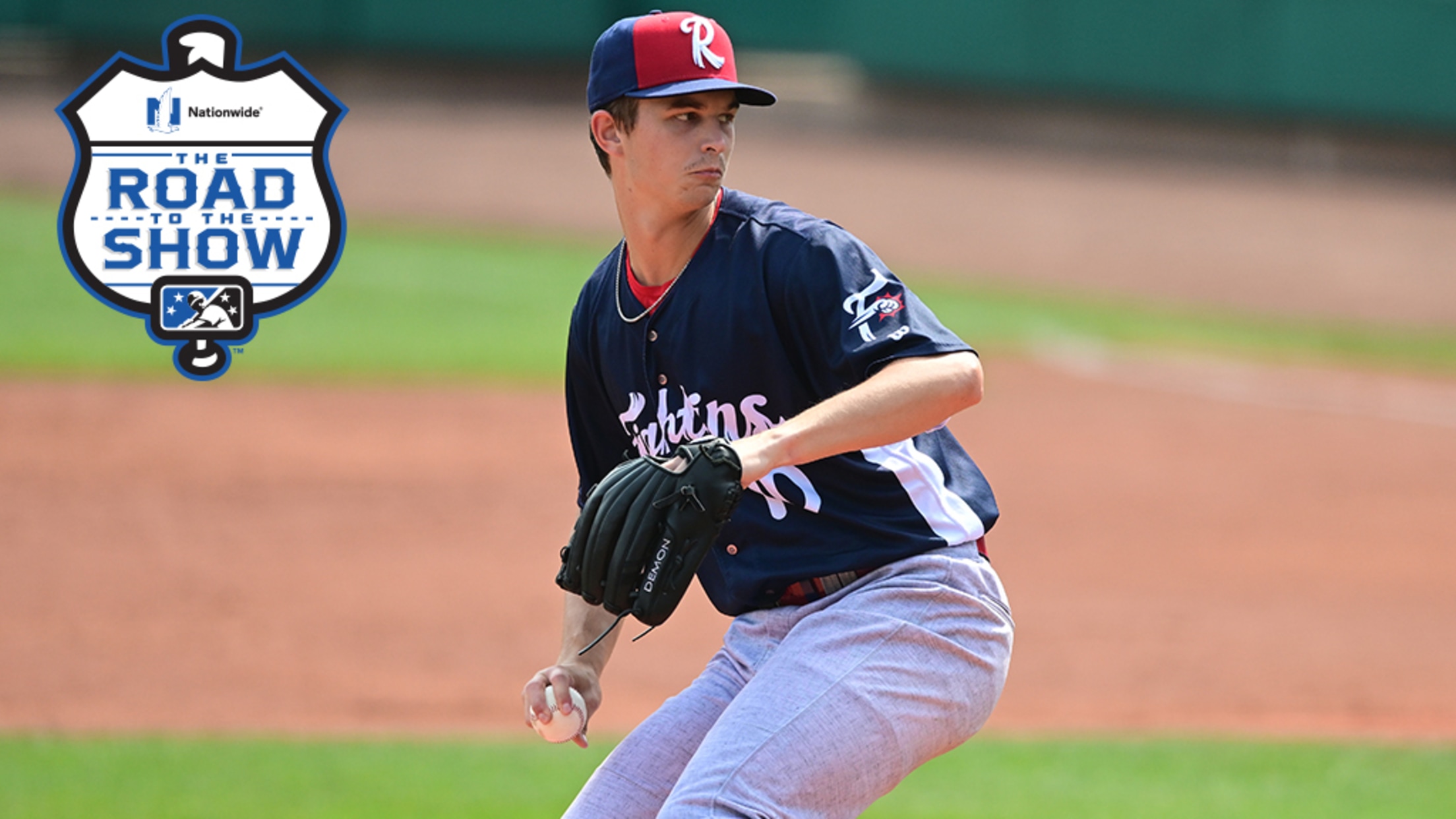 Each week, MiLB.com profiles an elite prospect by chronicling the steps he's taken toward achieving his Major League dream. Here's a look at second-ranked Phillies prospect Mick Abel. For more stories about players on The Road to The Show, click here. Coming into the season, Mick Abel seemed to be
Painter, veteran bats bring the noise for Phillies
Young ace headlines All-Stars list alongside experienced sluggers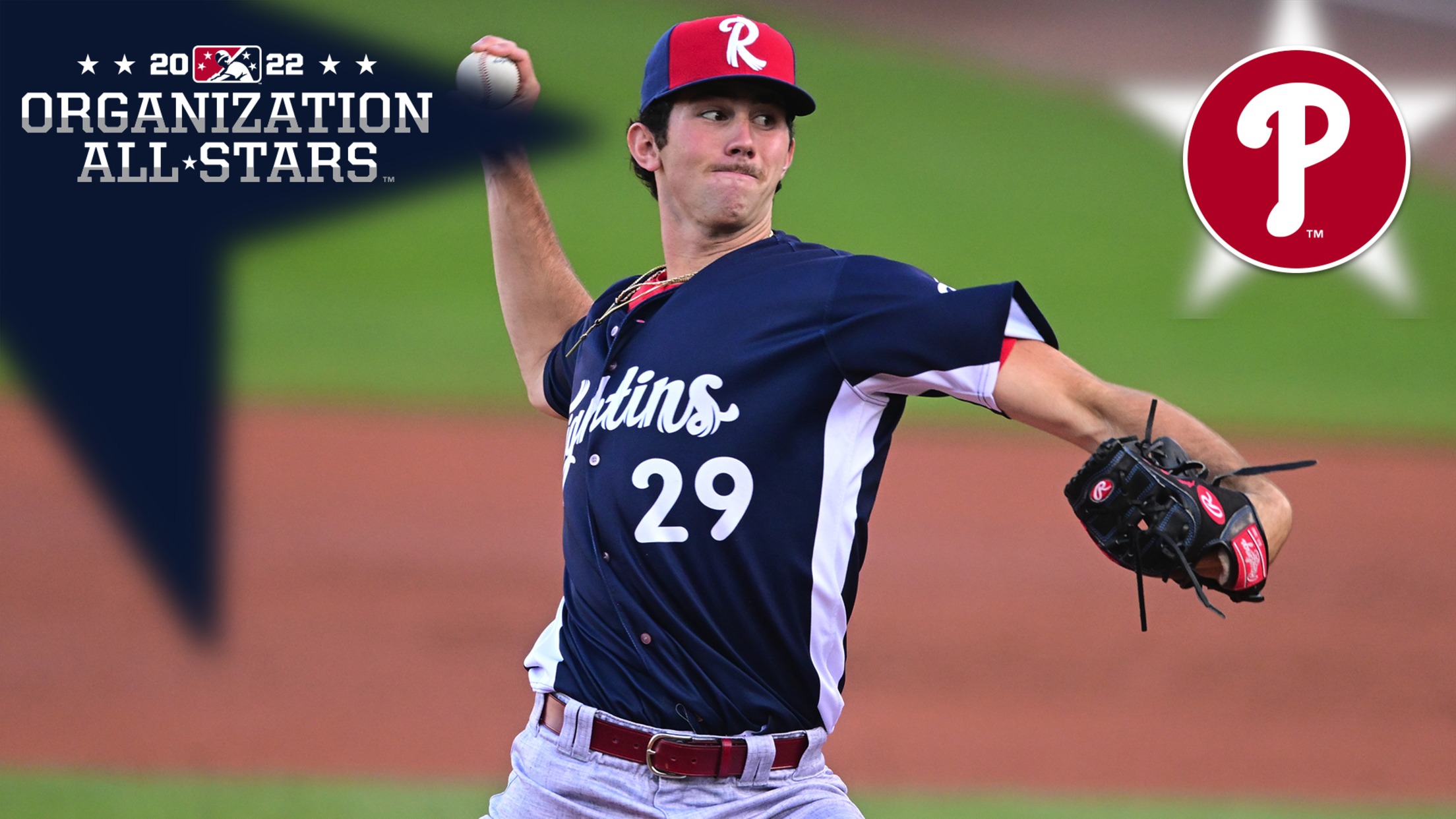 Each offseason, MiLB.com goes position by position across each organization and honors the players -- regardless of age or prospect status -- who had the best seasons in each farm system. Next up in our 2022 Organization All-Stars series are the Philadelphia Phillies.
And now, our ballpark feature presentation
A look at the most unique stadium aspects in the Minor Leagues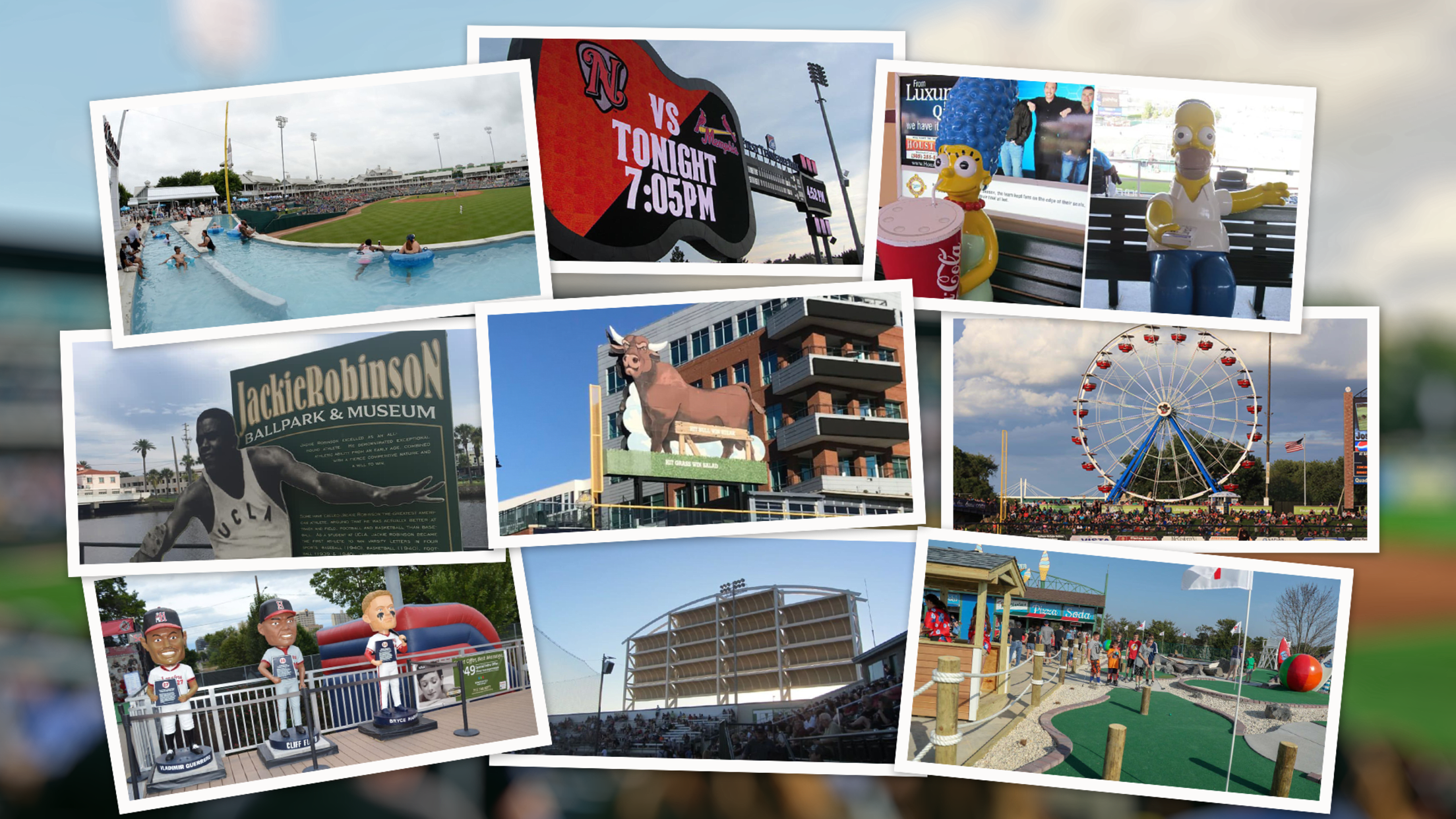 What makes a Minor League ballpark unique? The food? The fans? The view? The answer to that query is, of course, all of the above. But perhaps above all, what makes a Minor League park unique are its stand-alone features, those architectural quirks, creative constructions and down-the-line additions that simply
'Greatest Gorra' tournament of hats heating up
MiLB.com staff picks favorites in Copa de la Diversión cap contest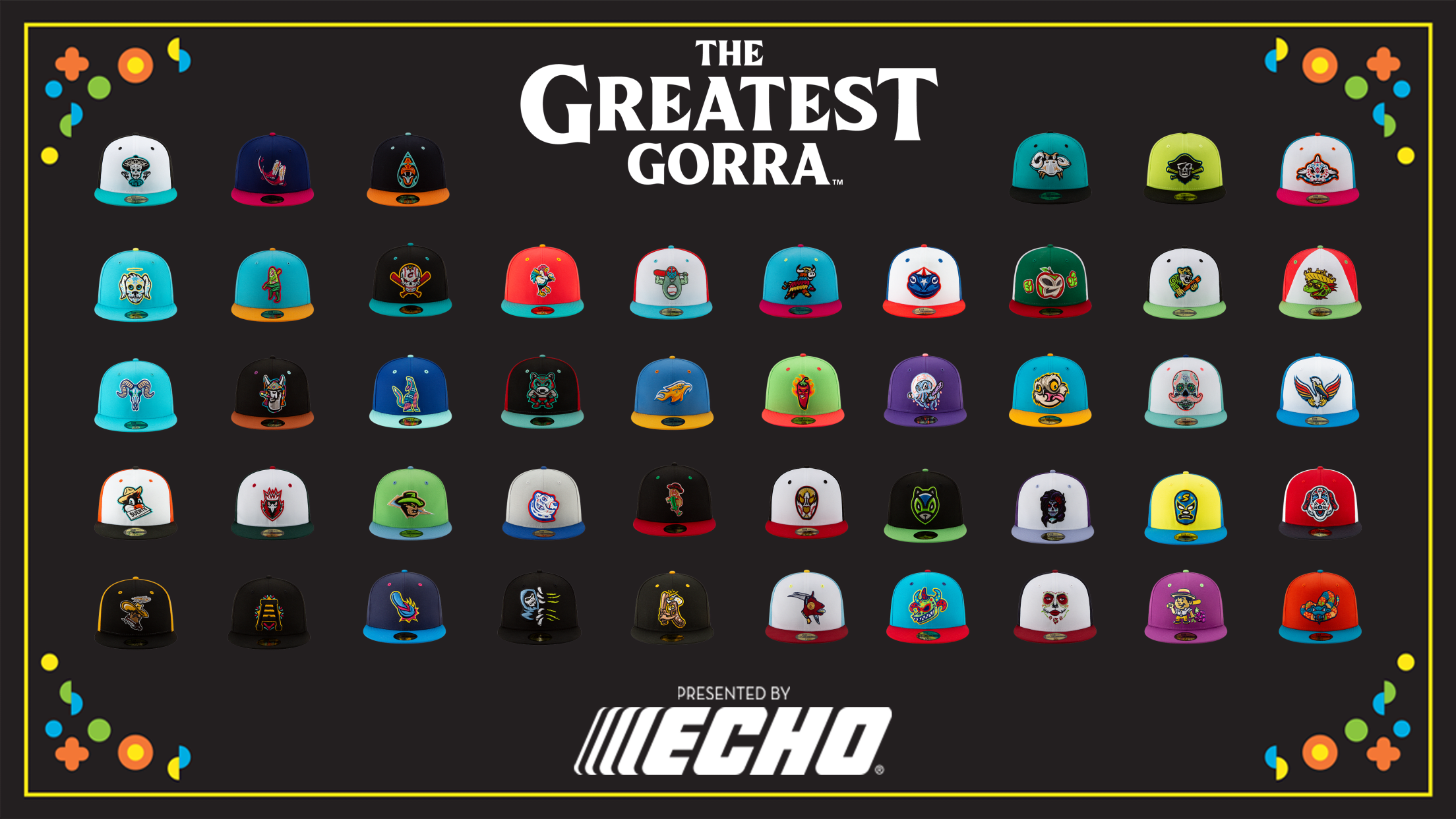 From 92 caps, one will take the crown. The Greatest Gorra tournament has entered its second round, having narrowed its collection to 46 squads from Minor League Baseball's Copa de la Diversión initiative recognizing and honoring Hispanic and Latinx communities with culturally relevant identities. Fans can cast their second round
National Anthem Tryouts on April 1st at FirstEnergy Park
Interested applicants must apply online in advance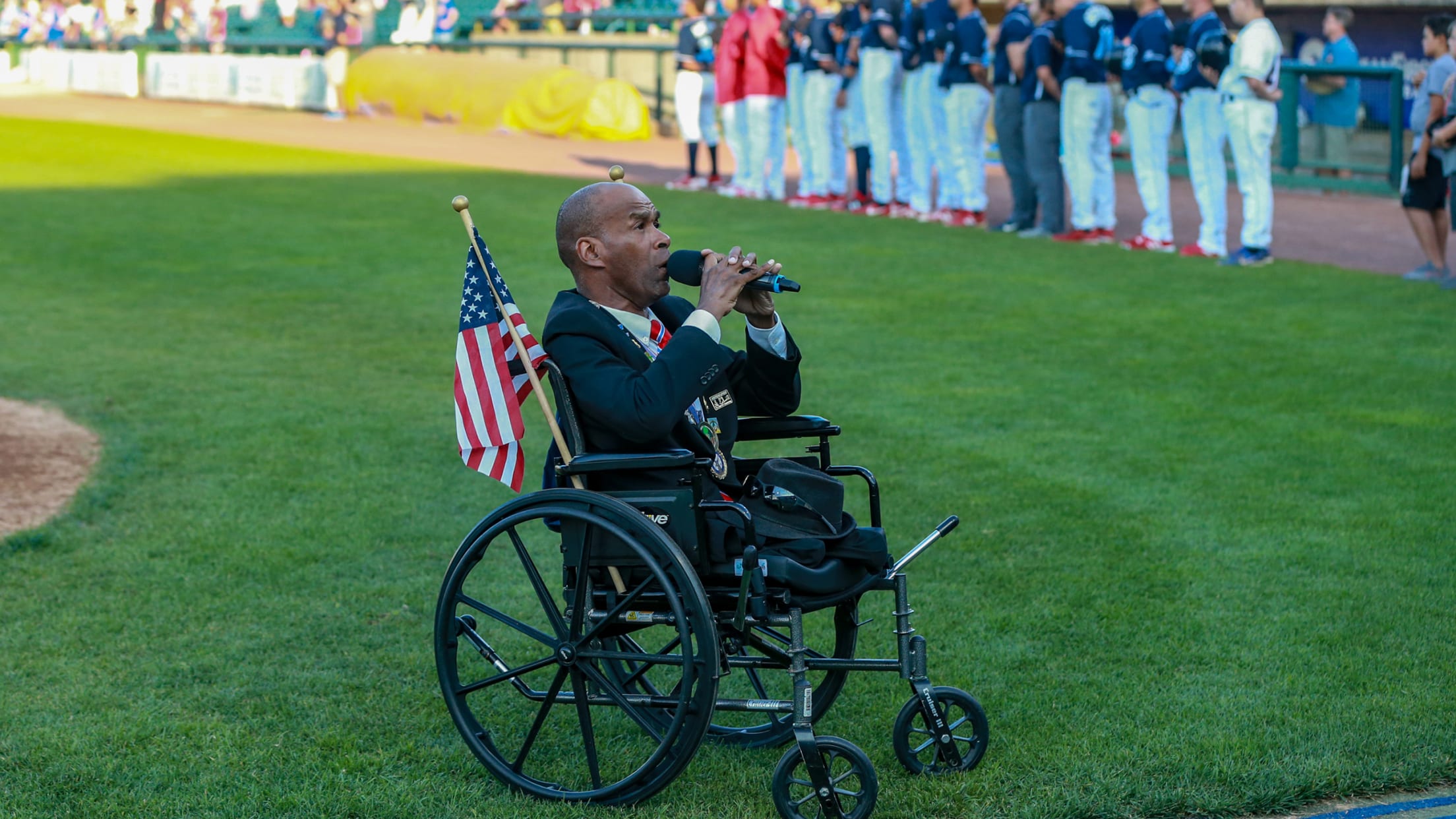 LAKEWOOD, NJ- The BlueClaws will hold their 2020 National Anthem tryouts on Wednesday, April 1st at FirstEnergy Park. The auditions will run from 5 pm - 7 pm.
Numerous 2020 Promotions Released For First Time
Many more to be unveiled over the next few weeks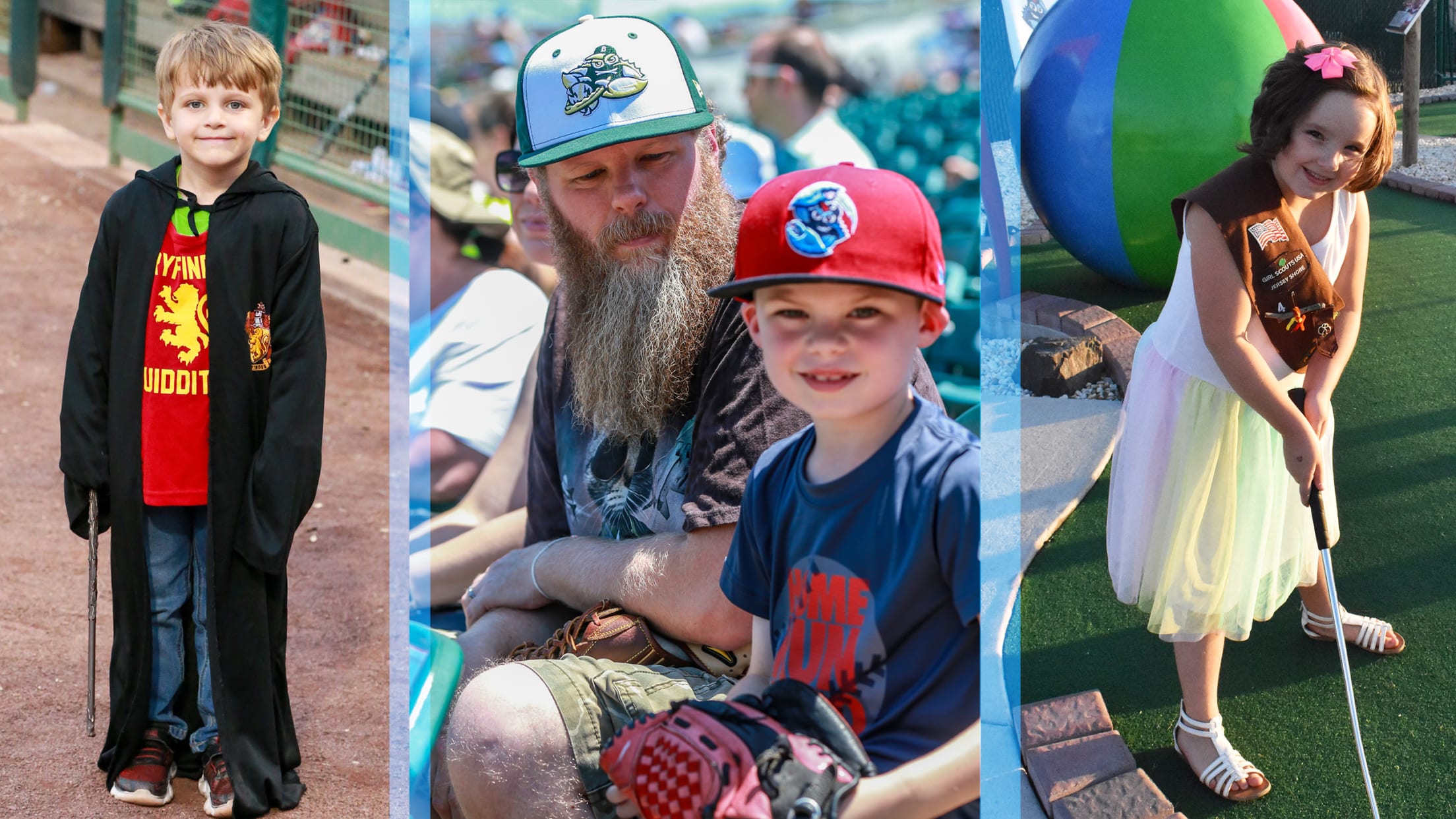 The BlueClaws have unveiled the first in a long series of Promotional Nights to come out for 2020. This is a partial list with many others to be released over the coming days and weeks. 
BlueClaws, Rothman Orthopaedics Announce Partnership
Rothman Orthopaedic Institute now the Official Physicians of the BlueClaws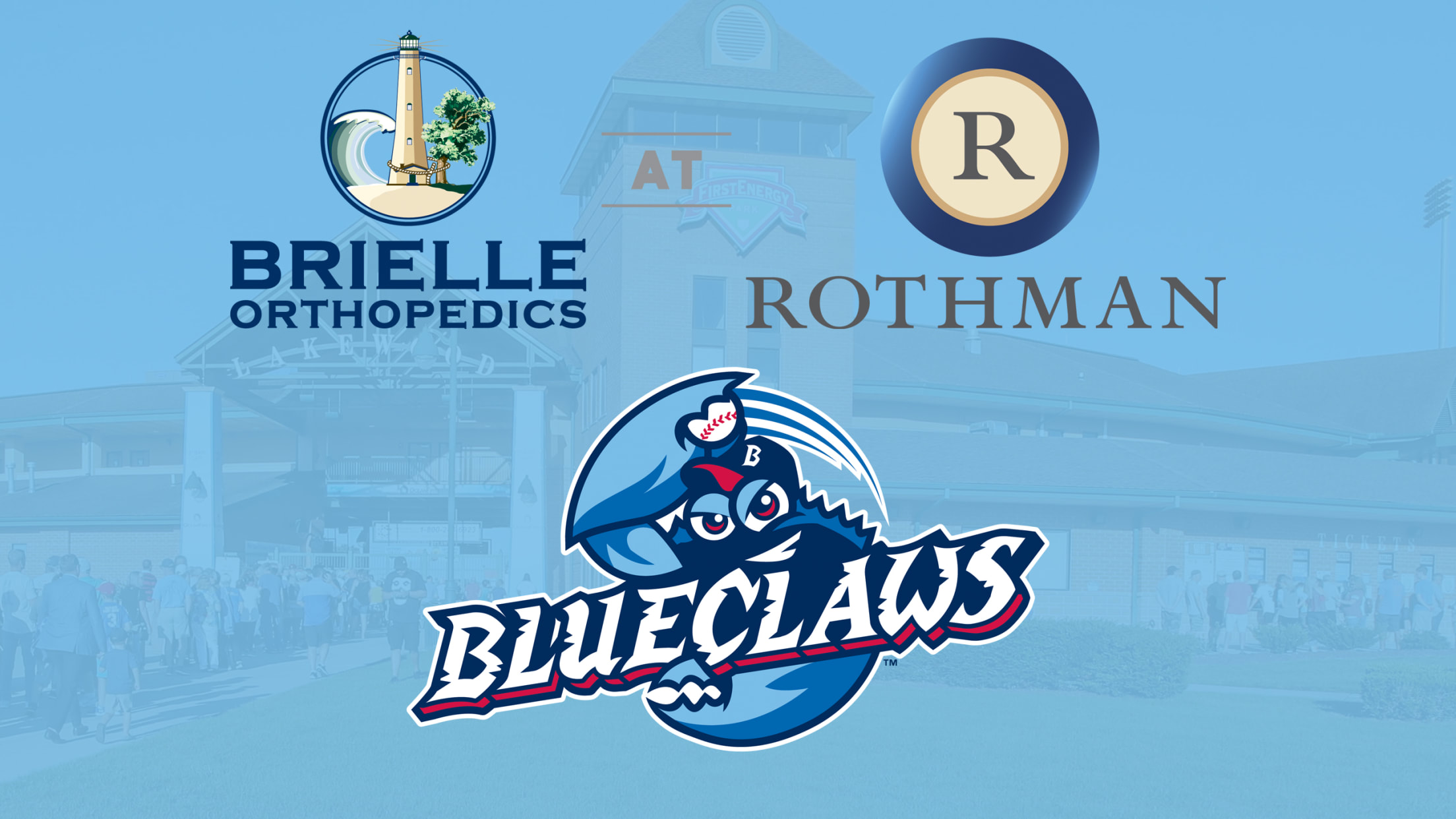 LAKEWOOD, NJ - The Lakewood BlueClaws (A, Phillies) are pleased to announce a partnership with Rothman Orthopaedic Institute, now the Official Physicians of the BlueClaws. Additionally, Rothman Orthopaedics will also become the official physician and sponsor of the BlueClaws youth sports programs including their "Play Like a Pro Series," youth
10th Annual Jersey Shore Wine Festival Returns April 25th
Tickets now on sale for the annual Jersey Shore staple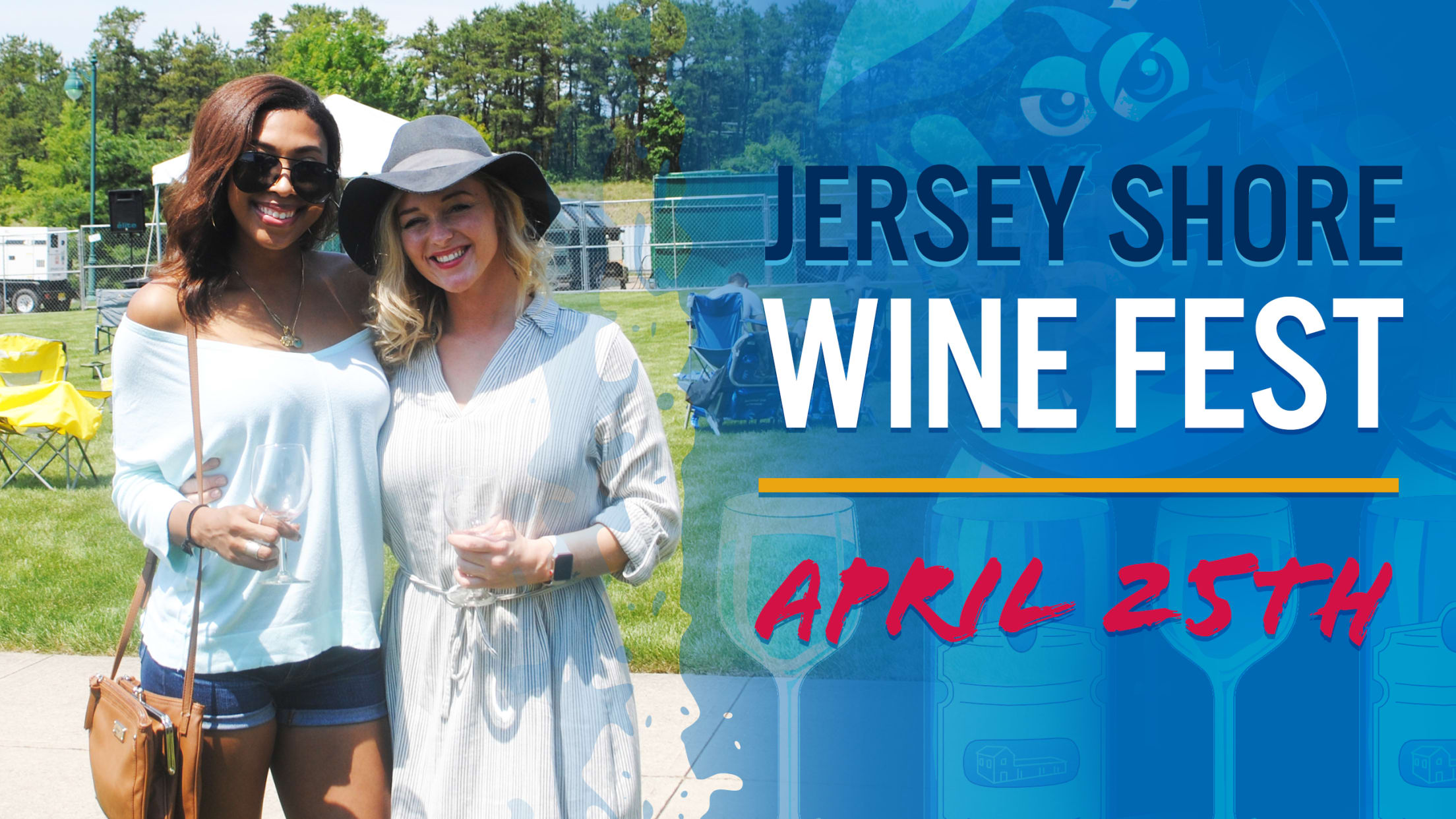 LAKEWOOD, NJ - The return of the Jersey Shore Wine Festival for a 10th season at FirstEnergy Park is so exciting that the BlueClaws moved the event up to April!
Adamson Joins Phillies, Will Manage BlueClaws This Year
31-year old Aussie joins returnees Hockenberry, Marrero on staff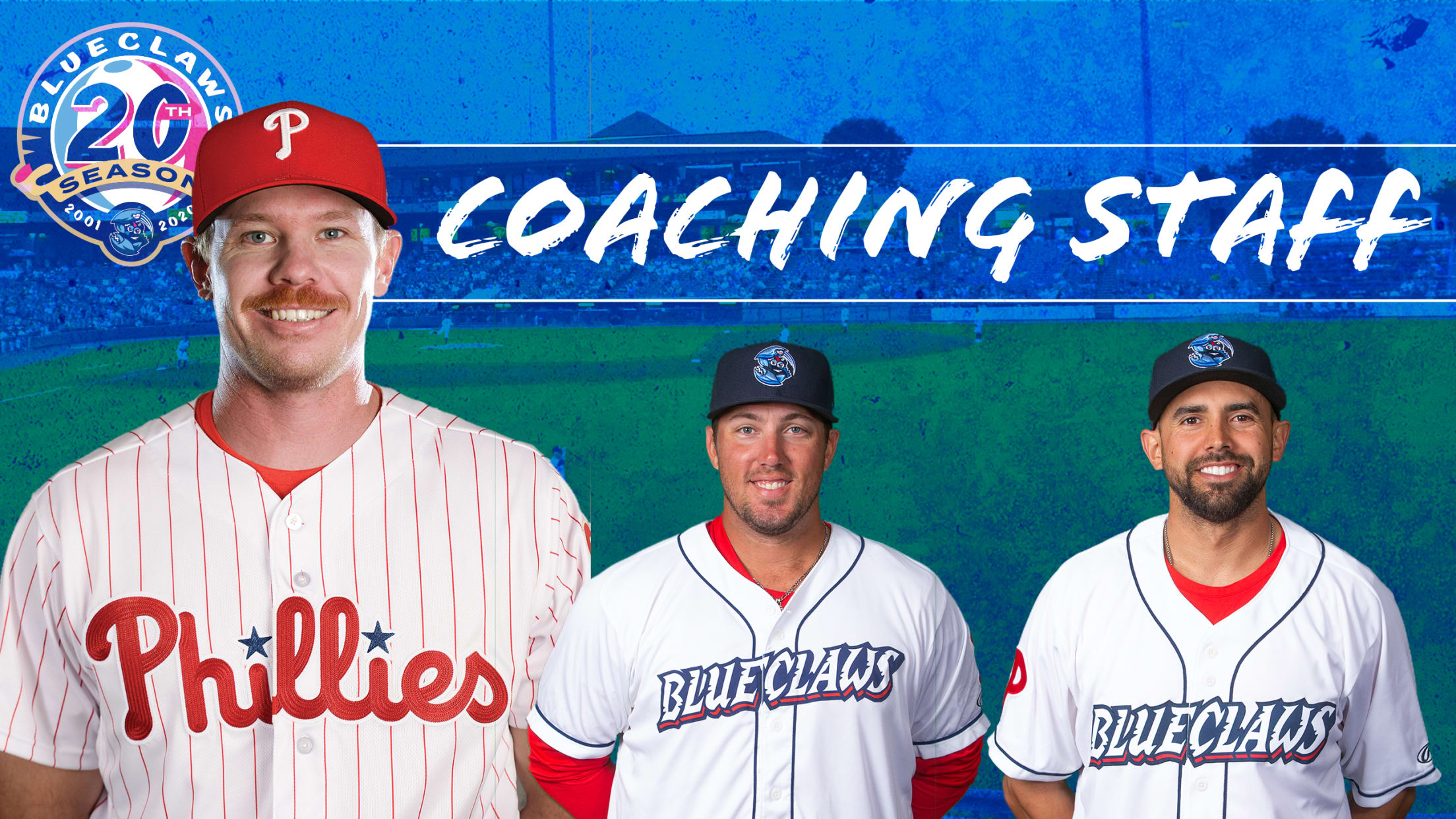 LAKEWOOD, NJ - Chris Adamson, a 31-year old Australian, has been named the 14th manager in BlueClaws history, it was announced on Friday by the Phillies. 
BlueClaws Debuting Beach-Theme Hat, Jersey in 2020
Alternate uniform set to be worn at Thursday games; merchandise now available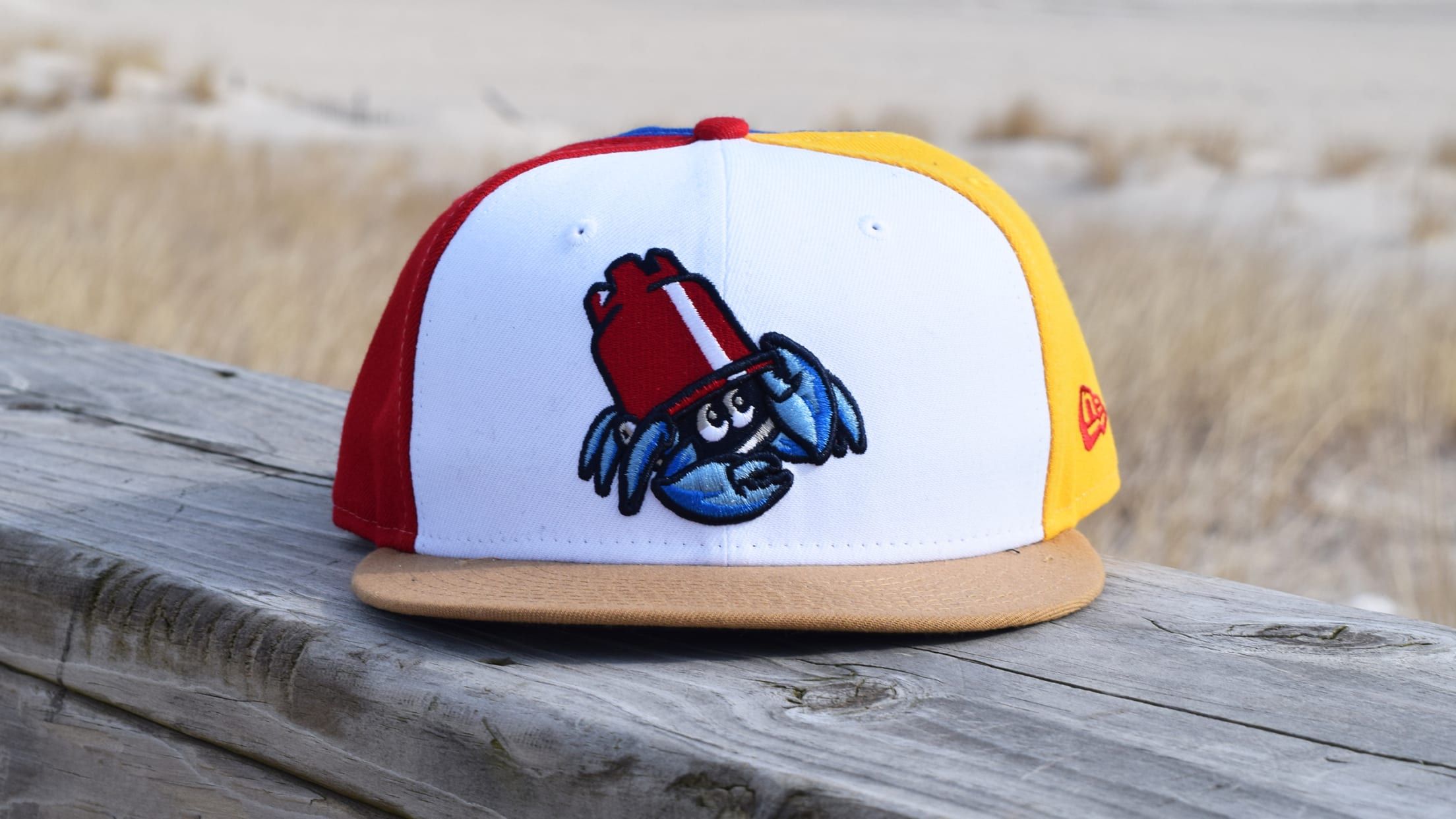 LAKEWOOD, NJ - The BlueClaws have unveiled a brand new beach-inspired hat and jersey combo that will be worn by the team this summer.The cap is modeled after a beach ball and includes a crab walking across the beach with a sand bucket on his head. The brim is sand-colored
Recognizing National Women In Sports Day
BlueClaws showcase the wonderful women on our front office staff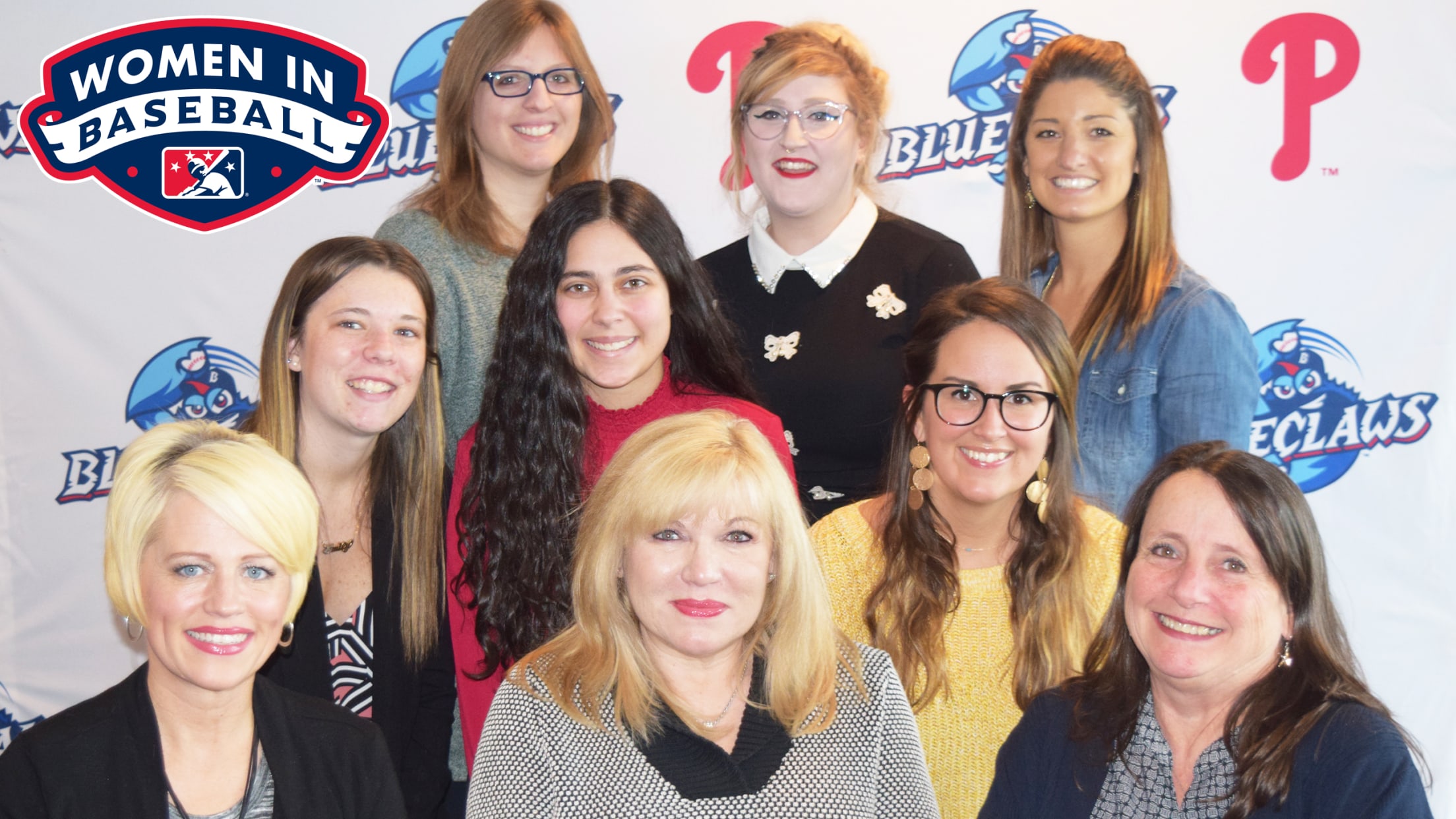 In honor of National Women in Sports Day (February 6th), the BlueClaws would like to highlight the outstanding female employees on our staff.
BlueClaws to Extend Safety Netting at FirstEnergy Park
Netting to now cover each reserve seat in ballpark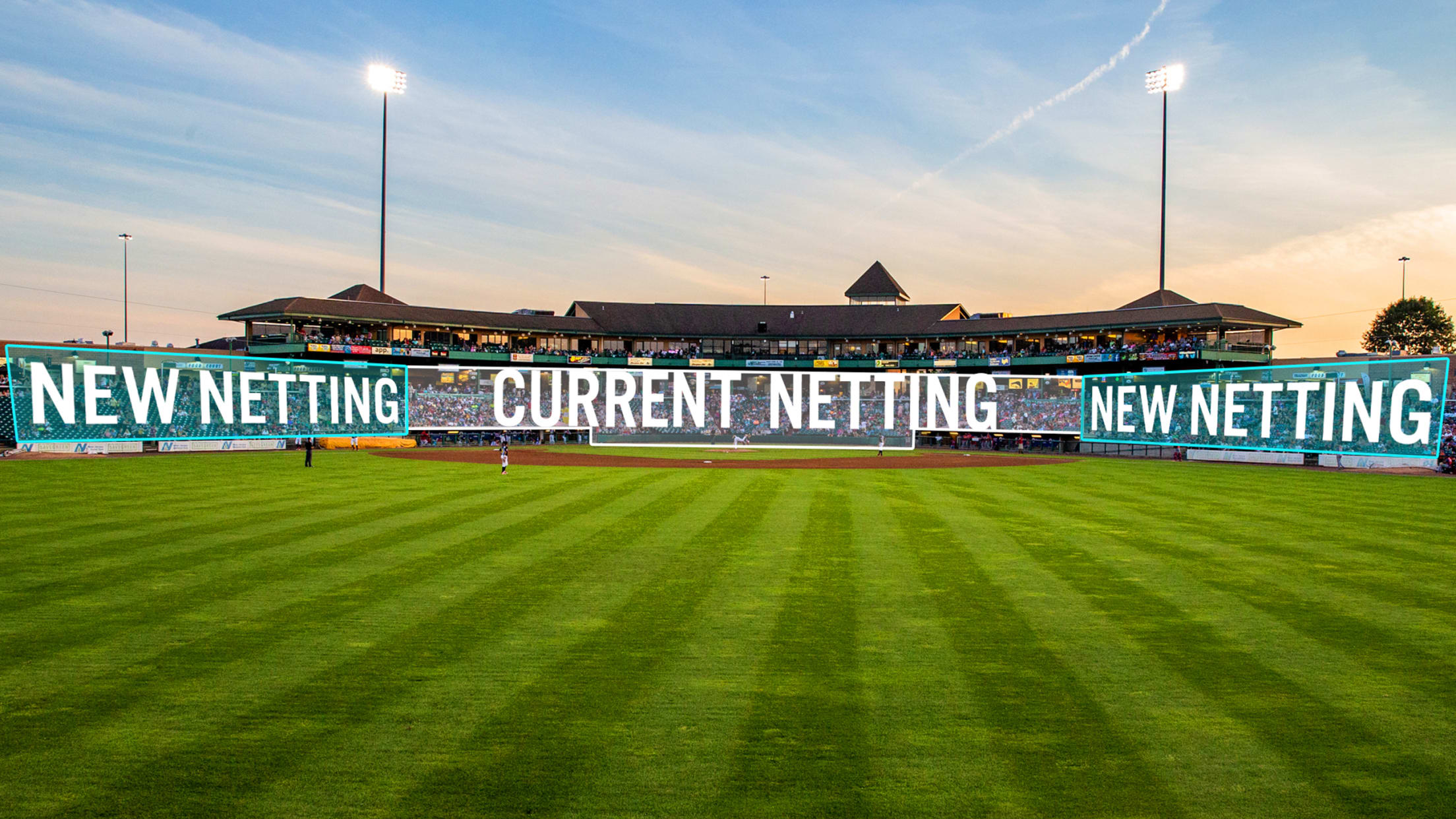 LAKEWOOD, NJ - The BlueClaws will extend protective netting at FirstEnergy Park for the 2020 season, the team announced today.
Phillies Invite 15 Former BlueClaws to Spring Training
Including 2019 BlueClaw Bohm, BlueClaws HR King Hall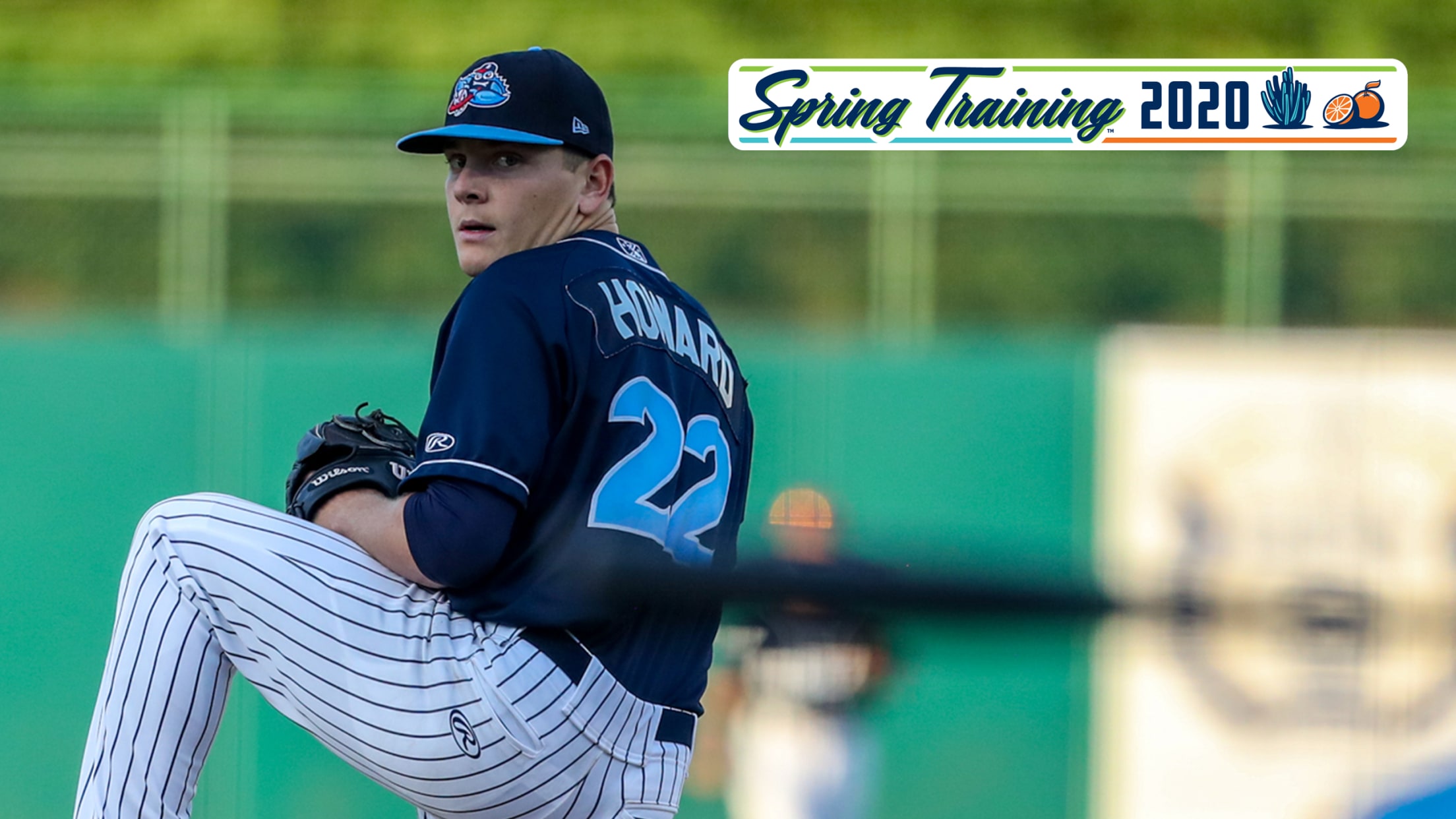 The Phillies announced a list of 15 non-roster invites to Spring Training that includes 15 former BlueClaws. Pitchers and catchers report to Clearwater for the start of Spring Training on February 11th with position players set to report on February 16th. 
Have a Great Holiday Season - BlueClaws Offices to Re-Open on January 2nd
Enjoy the holiday and Opening Night is April 16th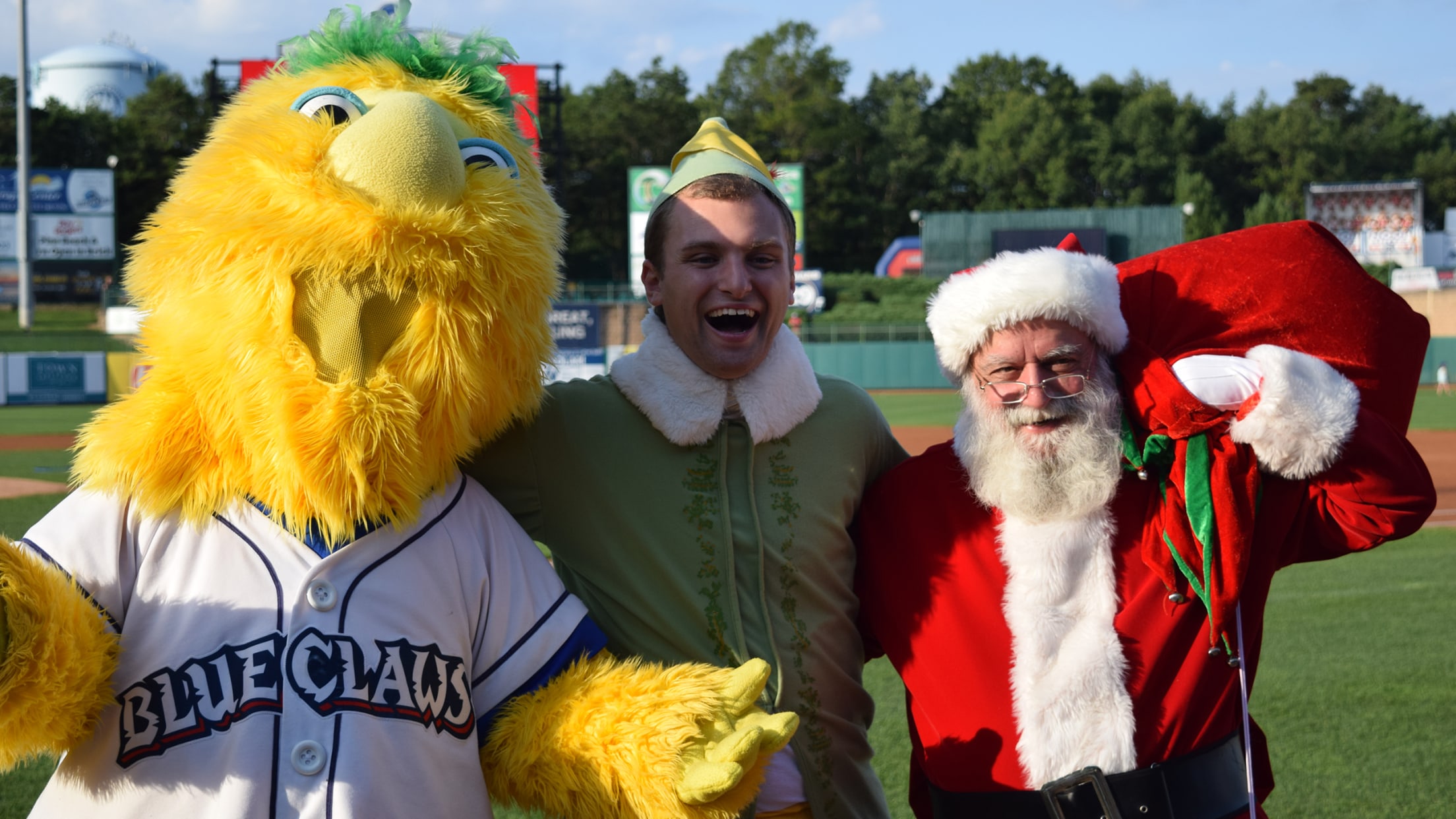 The BlueClaws wish everyone a very happy, healthy, and safe holiday season! Our executive offices will be closed from Tuesday, December 24th through Wednesday, January 1st. They will re-open on Thursday, January 2nd at 9:00 am.