Fletcher-Vance brings military morals to baseball career
How Cobie Fletcher-Vance incorporates his upbringing to America's Pastime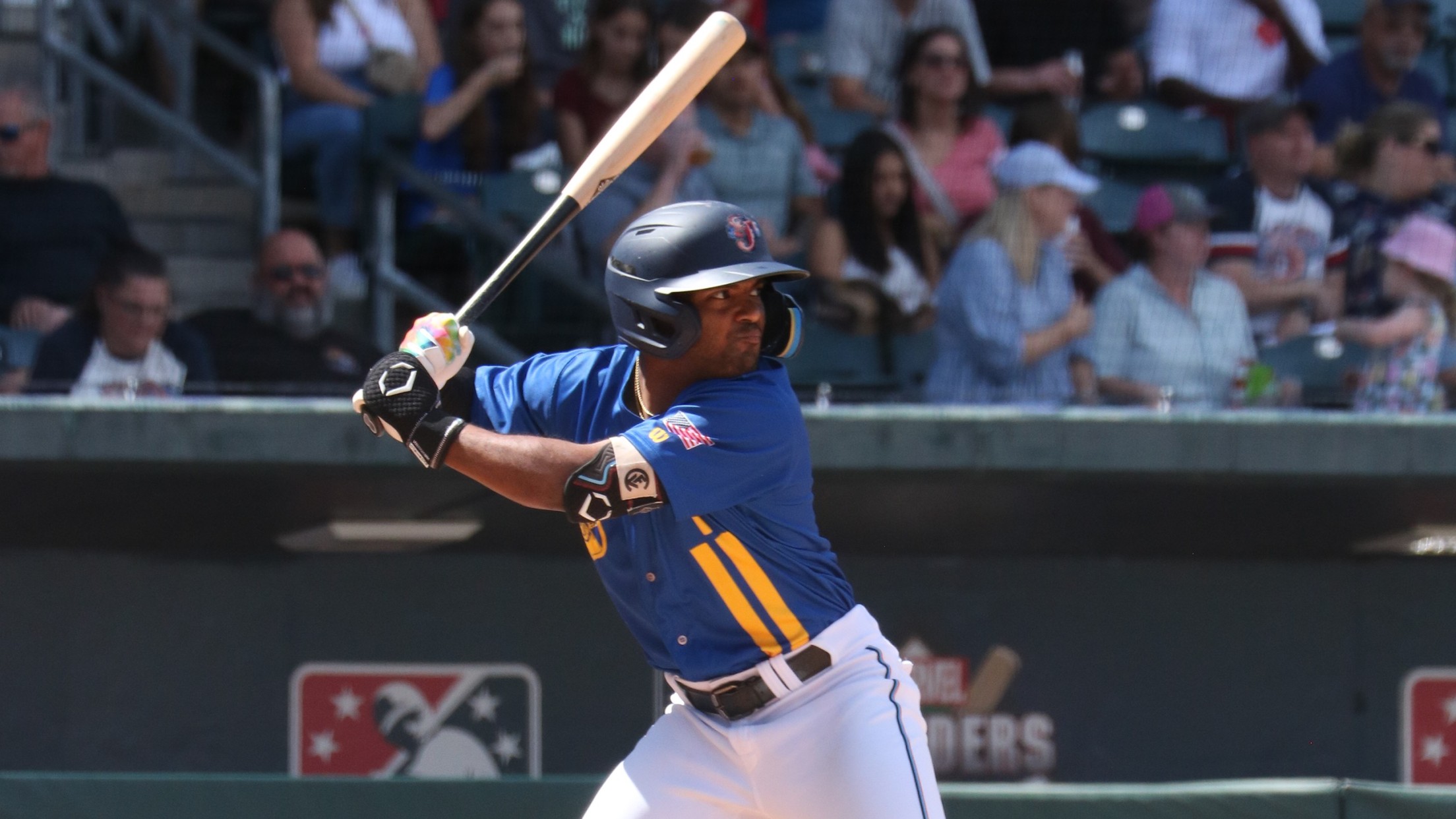 Cobie Fletcher-Vance has applied the morals he's received from his parents, both of whom were in the military. (Wyatt Lucovsky/Jacksonville Jumbo Shrimp)
Cobie Fletcher-Vance is hard-working by nature, driven by will and a family man; all traits he has learned from his father, a Sergeant Major in the Army. The lessons that have come along with that have inspired dignity, compassion and endowment, skills Fletcher-Vance has applied to his baseball career, both
Cobie Fletcher-Vance is hard-working by nature, driven by will and a family man; all traits he has learned from his father, a Sergeant Major in the Army. The lessons that have come along with that have inspired dignity, compassion and endowment, skills Fletcher-Vance has applied to his baseball career, both on and off the field.
The five-foot-seven Fletcher-Vance was born right here in the Jacksonville suburb of Orange Park. His dad's military career meant he lived in Northeast Florida for just a short time.
The values of being raised in a military family is something that Fletcher-Vance credits to a lot of the morals he applies to his game on a day-to-day basis.
"It gave me a lot of discipline that I take into my daily life," said Fletcher-Vance. "And then, being at the ballpark also just gave me different ways to look at things, different perspectives to look from."
From discipline regarding an at bat or his approach on life throughout his career he has stayed grounded and humble in his routine regardless of the result or situation.
"Honestly, it's like his field, and being in my field of playing baseball, it's the same kind of mental thing where it's you versus you and it's a team effort," Fletcher-Vance said. "It's the same thing as if you handle what you handle, the next man handles what the next man handles."
Growing up and learning how to take care of business translated to his current situation of playing Triple-A baseball. However, it took Fletcher-Vance time to reach this point. Originally selected by the Oakland Athletics in the 18th round of the 2018 draft out of the University of Alabama. He was back and forth between High-A and Single- A until 2022 when he was selected by the Marlins in the minor league phase of the Rule 5 draft and assigned to Double-A Pensacola. He then made the jump to Jacksonville on April 15, 2023.
The baseball life can be lonely, no matter where he is playing. It's rare for Fletcher-Vance to see family, so he thought of way he could always carry them with him to to bring his relatives along for the journey.
There used to just be Vance on the back of his uniform, But in 2022, Cobie added his mom's side of the family, the Fletcher's, on his back in front of his father's last name Vance. It was important to him to recognize both sides of his family in molding him to the person he is today.
"Everyone kind of being far we've always tried to find ways to be close and I think that helped me with just being away from family playing ball," said Fletcher-Vance.
Those tight family ties inspired Fletcher-Vance in other ways as well. Cobie decided to start a nonprofit with his best friend. The Two Six Project was started in his hometown of Fayetteville, North Carolina in 2019.
"We act as an incubator for kids in our hometown, (and) we like to consider ourselves a vehicle for exposure", Fletcher-Vance said when describing what the Two Six Project does. "We show kids different avenues of life, whether it's tech, the sports industry, the music industry, the fashion industry, or even financial literacy."
Emphasizing intentional programming through creative mediums to maximize impact, socially, creatively, and culturally the Two Six Project has partnered with brands such as Nike, Jordan, Chick-Fil-A, the Dreamville Foundation, and the Charlotte Hornets. In May 2023, the non-profit gave out five scholarships to five different kids from Pine Forest High School, Fletcher-Vance's alma mater.
"Being pillars in our community and doing things that we always thought we needed," said Fletcher Vance. "Being able to do that for kids now, it's amazing."
Those connections have helped bind Fletcher-Vance to his past. Being back in Northeast Florida, a place Fletcher-Vance dubs "The 904" in honor of the area code, on his baseball journey is no different; It not only allows him to make more of an impact off the field but also gives him the chance to play in a place he once, long ago, called home.
"It's crazy to come here", Fletcher-Vance said. "It's a very small world you know, coming back here where I'm playing Triple-A."
In a way, it's come full-circle. And while Fletcher-Vance is anxious to continue his impact both on and off the field here in Jacksonville, with hopes to someday be a resident of the 305 playing for the Miami Marlins, the present shows all the lessons he's learned along the way.
The reverent, reliable, and dedicated family man is not just here to dot the I's and cross the T's. His self-awareness for others, his family, and the world around him keep him centered whether it's on or off the diamond.