Finally given a chance, Jason Alexander's improbable journey has him standing out a step from the majors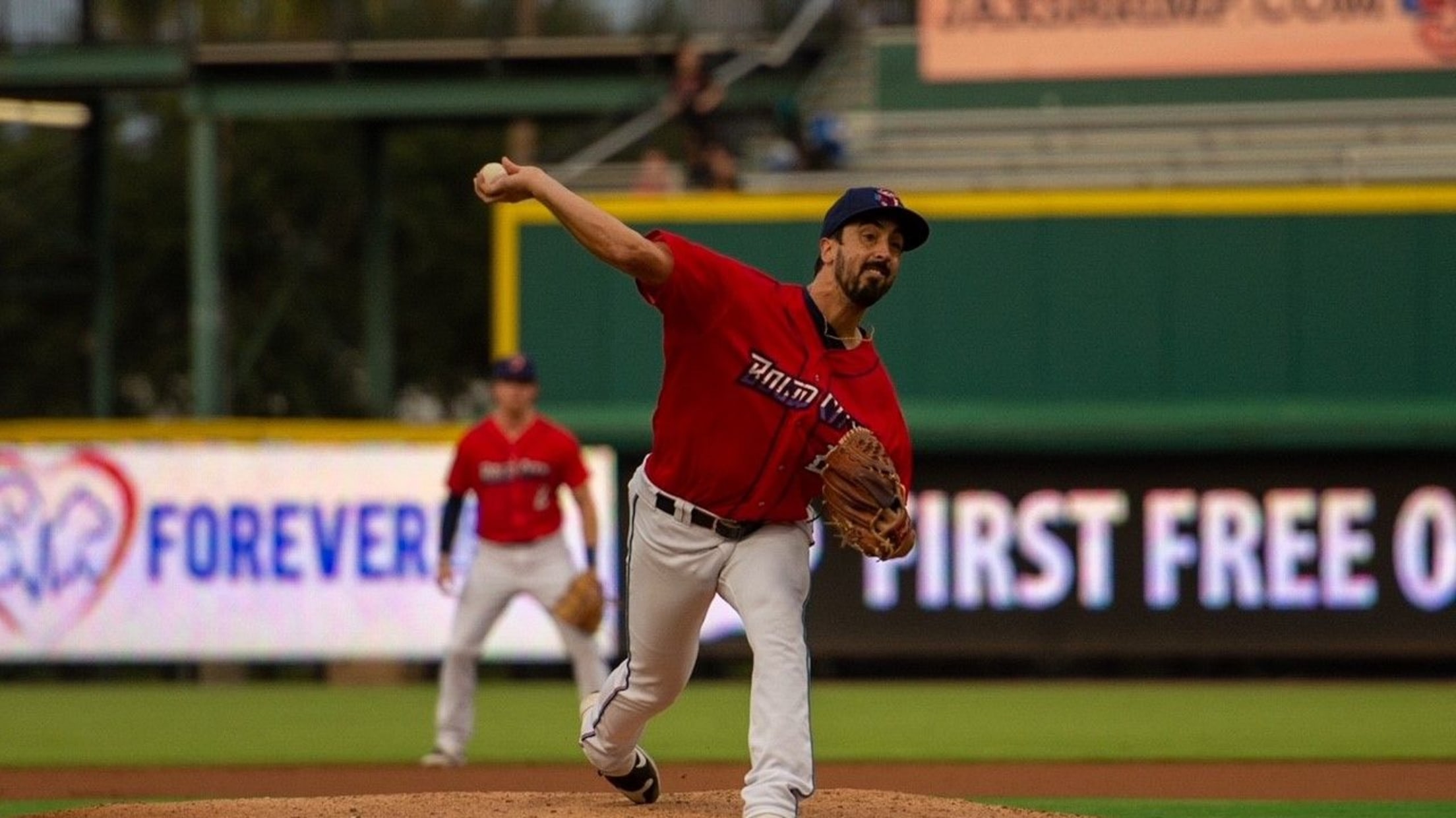 Jason Alexander registered a 1.84 ERA in five outings with Jacksonville in 2021. (Joey Mims/Jacksonville Jumbo Shrimp)
Jason Alexander typed in another number on his phone. The phone rang, one in what was becoming a long line of calls. He had just gone undrafted, and he figured the only way he could stay in the game was to see if a high school, really any high school
Jason Alexander typed in another number on his phone. The phone rang, one in what was becoming a long line of calls. He had just gone undrafted, and he figured the only way he could stay in the game was to see if a high school, really any high school at all, needed a pitching coach.
It was June 2017, and while Alexander had been hopeful, he was also realistic about that summer's MLB First-Year Player Draft.
"Part of me had a feeling that might happen," he said. "But I thought, maybe some team, in kind of those 38th and 39th rounds, someone might have appreciated me or something."
Nobody did, and even worse, it was a feeling he had known before. Alexander helped Cardinal Newman High School (Santa Rosa, Calif.) win two league championships in three seasons, earning All-Empire honors and even the league's Pitcher of the Year award, but his name wasn't called in the 2011 draft. He was named First Team All-Conference as a freshman and a junior college All-American as a sophomore at Santa Rosa Community College (Calif.), but, still, no team appreciated him enough to call his name.
He transferred to Long Beach State, one of the top baseball schools in the country, only to suffer a torn ulnar collateral ligament after just six starts. Alexander underwent Tommy John Surgery, and after missing the 2015 season, moved on to Menlo College (Atherton, Calif.). He was solid in 2016 in his return from surgery before dominating in 2017, earning NAIA All-American honorable mention.
It still wasn't enough. And whereas in previous years, when there had always been another season of college baseball to again show what he could do on the mound, he now didn't have that opportunity. So he typed in another number, trying to become a coach.
A few days after 1,215 selections were made by teams in the 2017 draft, Alexander's phone lit up. The call came from somewhere he didn't expect: the Los Angeles Angels. To this day, he still has no idea how they found him. He had never gone to any of their camps, never participated in any sort of tryout with any Angels scouts or personnel in attendance. But on the other end of the line, they wanted Alexander, and not to coach, but to pitch. They offered him a plane ticket to Arizona to join their Arizona League team. He jumped at the chance.
At 24 years old, Jason Alexander, undrafted and with a major injury on his record, soldiered into Rookie ball.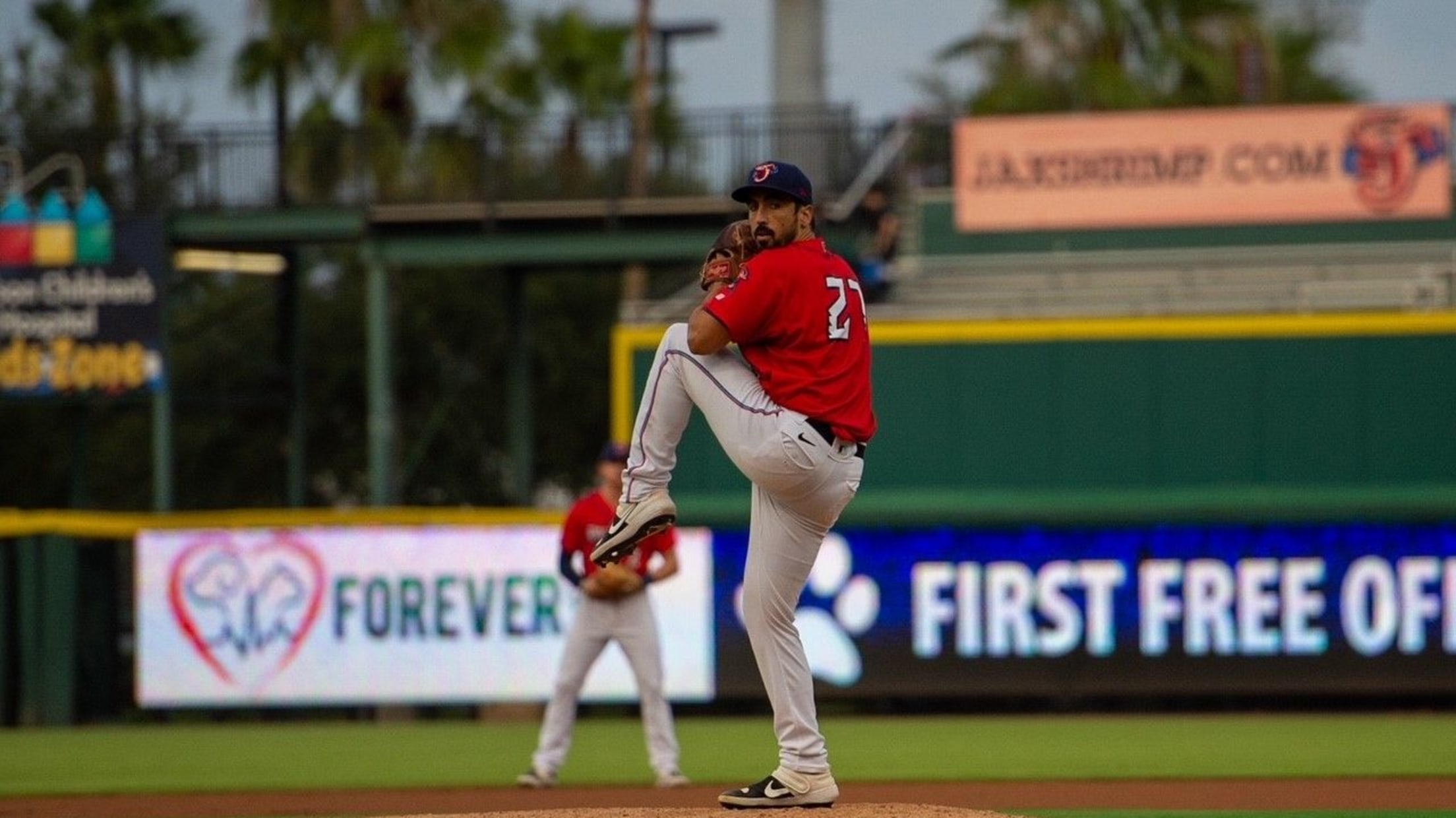 Three days after signing a contract with Los Angeles, Alexander made his professional debut, tossing a scoreless inning of relief for the AZL Angels against the AZL Giants. Still, though, he was hopeful while also being realistic. He was 24 years old in a league in which the average age was 20, and by early August, he had given up runs in five of his first eight outings, with his ERA sitting at 9.00.
"Being 24 years old in Rookie ball, I kind of had to understand that I can't take anything for granted, like any day could have been my last," said Alexander. "Even to this day, that's still in the back of my mind, that, don't take anything for granted because this could be the last day you suit up, this could be the last day you pitch, this could be the last day you have an opportunity to show something. I think that's what's helped me the most. I just constantly know that I need to keep working hard because that's the only thing that's going to keep me in this game."
Most guys of Alexander's age aren't in Rookie ball. And those who are don't survive long with ERAs starting with a 9. Alexander, though, figured out a way. And for the remainder of the 2017 season, he recorded a 1.86 ERA in 29.0 innings between the AZL Angels, Rookie-level Orem and High-A Inland Empire. He had found his essence to survive.
"It's kind of hard because there are so many things that go into this game in the day-to-day to show coaches what you do that's special," Alexander said. "And I think that's the essence of what you have to do, is you just have to, day-to-day, keep doing what you do, and if you do something special, it will stand out. People will notice and they'll realize it.
"If you don't take the time to acknowledge what you're doing well, I think those are sometimes the guys who get buried in the lower levels, in that they never realized what they are doing well, or they focusing on the wrong things to get themselves forward. Everyone's talented in professional baseball, but some people, they don't put their talent to the right areas of their game."
In 2017, Alexander took every single day after he signed his contract to try to show the Angels not if he was special, but how he was special. For years, he had waited for any team to notice that he deserved a chance. Now, finally, he had one. Someone finally appreciated Jason Alexander.
He broke Spring Training 2018 with Triple-A Salt Lake, appearing in a pair of games before settling into the Inland Empire rotation. In early June, he earned a promotion to Double-A Mobile. The next season, Alexander advanced even further. On June 26, 2019, he was bumped up to Triple-A Salt Lake for good.
The COVID-19 pandemic caused the Angels to release Alexander in June 2020. But by this point, other teams had taken notice. The Miami Marlins inked the Windsor, Calif., native to a minor league deal just prior to the start of the 2021 minor league season. Alexander wound up navigating through a lengthy injury to work to a 1.84 ERA in five games, four starts, with Triple-A Jacksonville. He parlayed that success into a minor league contract with the Milwaukee Brewers for the 2022 season, when, in theory, he could pitch against the Jumbo Shrimp with Triple-A Nashville.
What makes this journey so extraordinary, somehow even more improbable, is that what makes Alexander special is what also makes him a dinosaur in baseball. In an era of baseball in which low-ball hitters are making sinkerballers nearly extinct, Alexander, of course, features a sinker in his arsenal.
"We're seeing the dying age of the sinkerball, and there's something about mine that the Angels liked. Most guys, they took away their sinker from them, they wanted them to just go 4-seam, but they've let me keep mine," said Alexander. "I came here to the Marlins, they never tried to take that away from me either. I think my sinker is a pitch that grades well on the scale of analytics to where I've been able to use it, and I get a lot of ground balls with it. Ground balls will turn into more hits, but they don't really turn into more home runs, which is where a lot of pitchers now are pitching for the fly ball because the fly ball is an easy out. But it's also very close of a miss to a home run."
Alexander is classified as a sinkerballer, but he's also a rare breed due to what he considers to be his top pitch: the Vulcan changeup, an uncommonly-used changeup grip that closely resembles a forkball and splitter.
"I think the changeup has definitely been my best pitch," Alexander said. "When I came into pro ball, I was just fastball-changeup. I didn't even have a slider, and I don't think any hitters at the lower levels had ever seen a righty that throws just fastball-changeup. Almost everyone is fastball-slider and fastball-curveball. I think it was just something different that they weren't ready for, and I took advantage of it, kind of shot through the system a bit, learned the slider, became more of a complete pitcher and here we are today."
In a time of blazing 4-seam fastballs up in the strike zone and curveballs hammered down around the knees, Alexander is a unicorn of a pitcher, a sinkerballer with a Vulcan changeup. But while his arsenal might be unusual compared to the hurlers around him, it's those differences that force him to stand out.
"I think some teams, they don't want the sinkerballers, but they also kind of want one because it's always good to have a sinkerballer that can get you out of a jam," said Alexander. "So I think throwing my sinker has definitely been a pitch that has kept me in, something different than what everyone else is throwing."
But Alexander has also forged this improbable path in a very similar way to pitchers of this era: using data to specifically shape his pitches and make himself better. Thus, by signing with the Brewers, one of the most highly-regarded analytical teams in baseball, the pitcher who once couldn't sign on with a team maybe now has found the perfect one.
"I work a lot with the analytics because I think the data gives you a good judgment on what's happening. A lot of people, they see pitches and they don't know how to evaluate what makes that curveball better than that curveball, what makes that slider better than that (other one)," Alexander said. "When you have the numbers in front of you and you can see what the ball is actually doing, it helps you justify what I need to change with the pitch, what's doing well and what I need to keep doing with the pitch.
"As I've gotten more comfortable with working with the analytics, the one number I like the most is pitch axis, which shows what kind of spin the ball has. And the way they use it is with a clock. For instance, if you throw a true back-spinning fastball, it's spinning true north-south, which would be a 12 o'clock axis on a clock. Where, for me with my sinker, I want it to have more sidespin. So I want my sinker to be more in the realm of like a changeup-area, where it's a 3 o'clock complete sidespin, which is a lot different. They're not polar opposites, but they're definitely very opposite on the clock. I've found that when the pitch axis is correct with the pitch that you're throwing, it's always going to have a pretty good result. It might not have been well-executed with command, but the shape of the pitch is going to be good, as long as the pitch axis is where you want it."
See, in a lot of ways, this story is simple. For years, Jason Alexander was overlooked. When he finally got an opportunity, he proved he was special because he was different. As the game has evolved, he has advanced with it, mining data to mold himself into the best possible pitcher he can be.
But how many of us can see that clearly in our lives? In the summer of 2017, Jason Alexander couldn't in his. He was picking up the phone, desperate to stay in baseball, looking to unearth any situation where he could coach. His cleats were already hung up.
Isn't it amazing how clear things can become when we're only given a chance to show what makes us special? Now four seasons into his professional baseball career, Jason Alexander finally knows the answer to that question.