Matt Mervis Named Fall Stars Most Valuable Player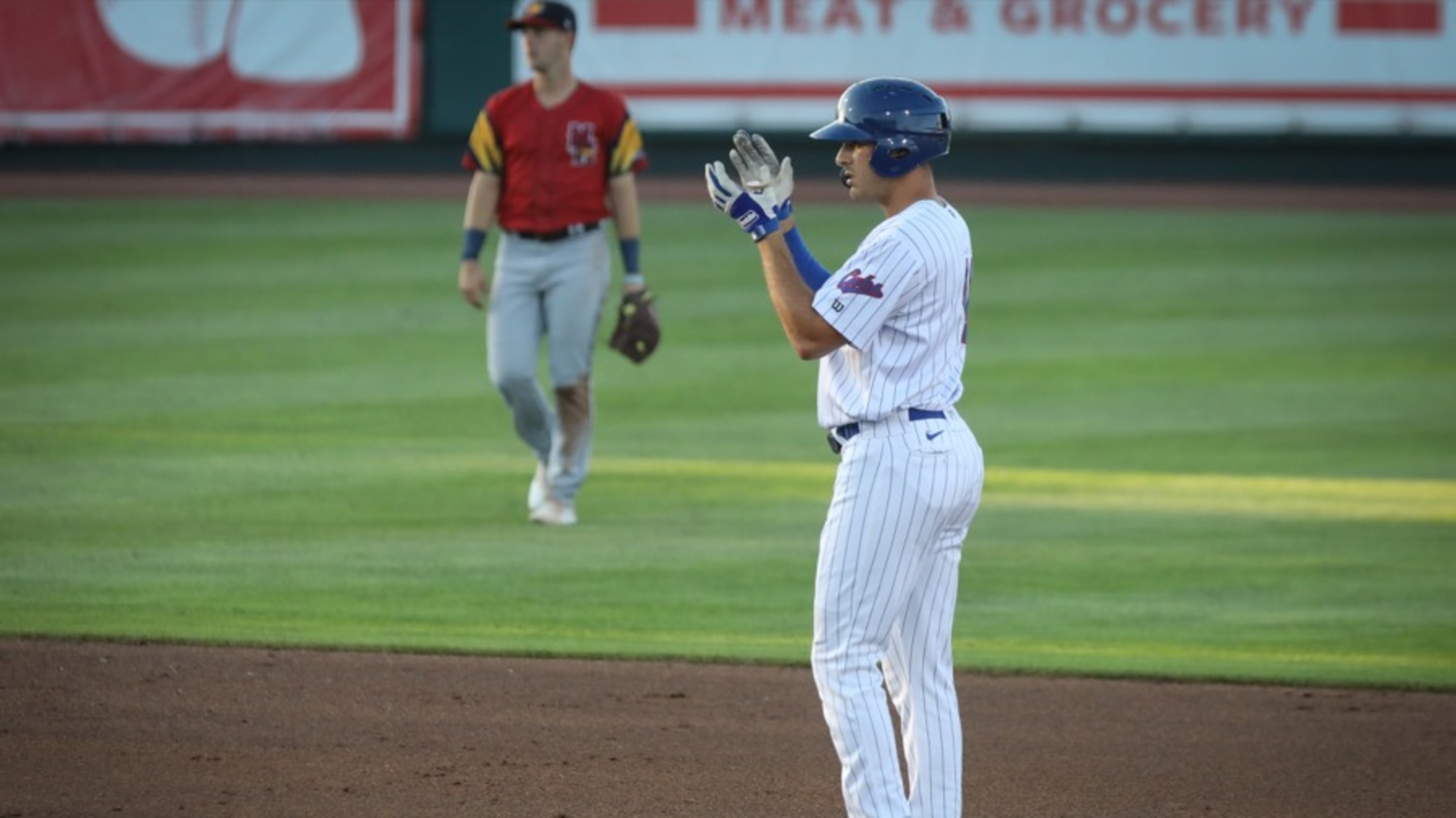 DES MOINES, IA – Just under one month since Matt Mervis was named the Buck O'Neil Cubs Minor League Player of the Year for the 2022 season, the 24-year-old was named the Fall Stars MVP yesterday afternoon. In his second professional season, Mervis hit .309 (158-for-512) over three different levels
DES MOINES, IA – Just under one month since Matt Mervis was named the Buck O'Neil Cubs Minor League Player of the Year for the 2022 season, the 24-year-old was named the Fall Stars MVP yesterday afternoon.
In his second professional season, Mervis hit .309 (158-for-512) over three different levels of the Cubs' system. He clubbed 40 doubles and 36 home runs while driving in 119 runs, the most by a single player in Minor League Baseball since 2019. Mervis' 36 home runs were the most by a Cubs minor leaguer in a season since Kris Bryant's 43 in 2014.
After all of that, he was sent to the Arizona Fall League, where he has continued the hot hitting. With his opposite-field two-run home run in the Fall Stars game yesterday, the first baseman now leads the Arizona Fall League with six home runs. He is currently hitting .291 (16-for-55) with two doubles, six home runs and 12 runs batted in.
He has also drawn four walks compared to striking out just six times. The Cubs No. 21 ranked prospect hit 19 home runs in the AFL Home Run Derby on Saturday, including 11 in the second round.
Mervis ranked tied for third in home runs with 36, first in RBI with 119, tied for second in doubles with 40, first in extra-base hits with 78 and first in total bases with 310 among all minor leaguers this year. For more information and tickets, visit www.iowacubs.com.