Iowa Cubs on Marquee Sports Network in 2023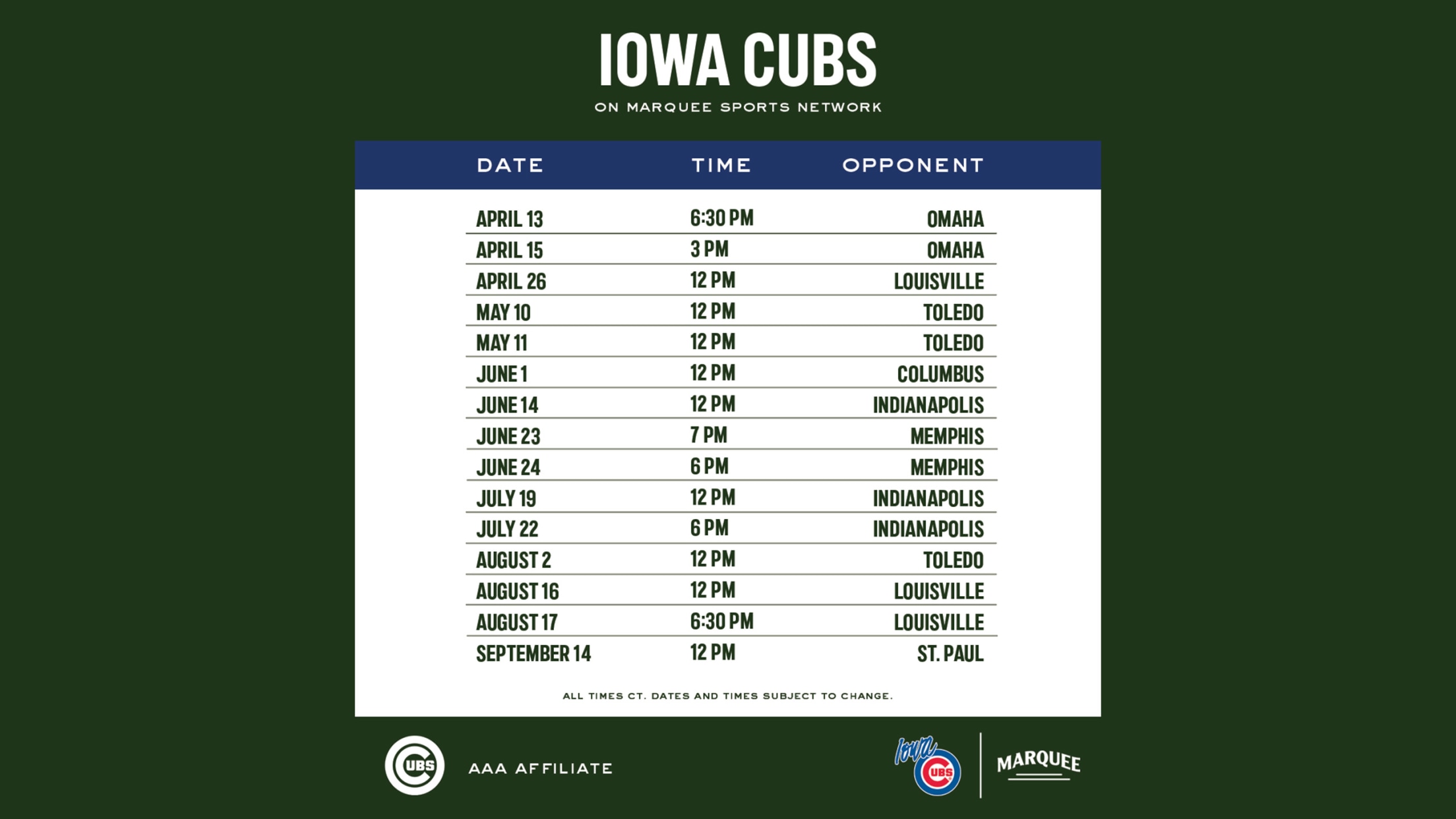 DES MOINES, IA – Marquee Sports Network announced their 2023 Cubs minor league coverage plans, including 15 Iowa Cubs games. Iowa will also be on their Road to Wrigley Live presented by Prevagen, airing for an additional 12 dates throughout the season. Road to Wrigley Live showcases all four Cubs
DES MOINES, IA – Marquee Sports Network announced their 2023 Cubs minor league coverage plans, including 15 Iowa Cubs games. Iowa will also be on their Road to Wrigley Live presented by Prevagen, airing for an additional 12 dates throughout the season.
Road to Wrigley Live showcases all four Cubs minor league affiliates in a Red Zone-style format. This will include live look-ins at the biggest at-bats and moments from the Cubs top prospects, as well as game highlights and analysis from Marquee analysts.
The first Road to Wrigley Live game is on Friday, April 7, with Iowa taking on the St. Paul Saints. The first Iowa Cubs game on Marquee Sports Network will be Thursday, April 13, when they host the Omaha Storm Chasers.
Single-game tickets are now on sale and can be purchased at the Iowa Cubs website or at Principal Park from 9:00 AM – 5:00 PM Monday through Friday. For all the latest Iowa Cubs news, visit www.iowacubs.com or sign up for our email newsletter.