Caitlin Clark Bobblehead Bundle at Principal Park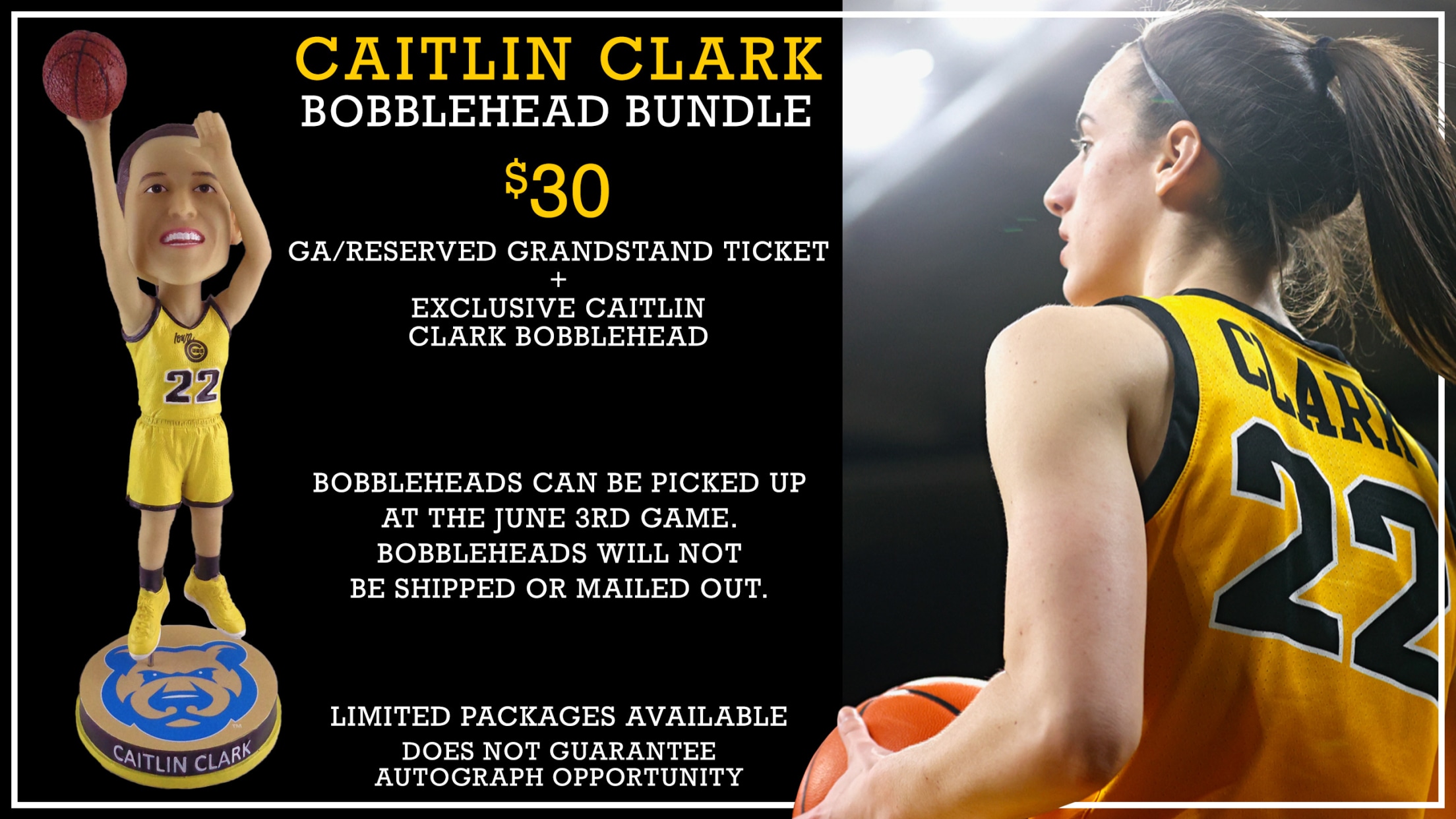 BOBBLEHEAD BUNDLES NOW ARE SOLD OUT College basketball star Caitlin Clark is set to return to Principal Park on June 3 with her very own Iowa Cubs themed bobblehead. Caitlin Clark bobblehead bundles are on sale now for $30. This bundle includes your choice of a General Admission or Reserved
BOBBLEHEAD BUNDLES NOW ARE SOLD OUT
College basketball star Caitlin Clark is set to return to Principal Park on June 3 with her very own Iowa Cubs themed bobblehead.
Caitlin Clark bobblehead bundles are on sale now for $30. This bundle includes your choice of a General Admission or Reserved Grandstand ticket to the June 3 game and an exclusive Caitlin Clark bobblehead.
The bobblehead portrays Caitlin in a black and gold Iowa Cubs jersey pulling up for a deep three from the Iowa Cubs half-court logo.
There are a limited number of bobblehead bundles available and are subject to availability. Bobbleheads will not be shipped or mailed out and can be picked up at the June 3 game.
Caitlin will be at the June 3 game to do a meet-and-greet as well as throw out a ceremonial first pitch. Purchasing a bobblehead bundle does not guarantee the opportunity to meet Caitlin or get an autograph from her in the meet-and-greet session.
Tickets to the game are still available but WILL NOT include the bobblehead. Tickets to the June 3 game can be purchased here.