Iowa Cubs Announce 2023 Field Staff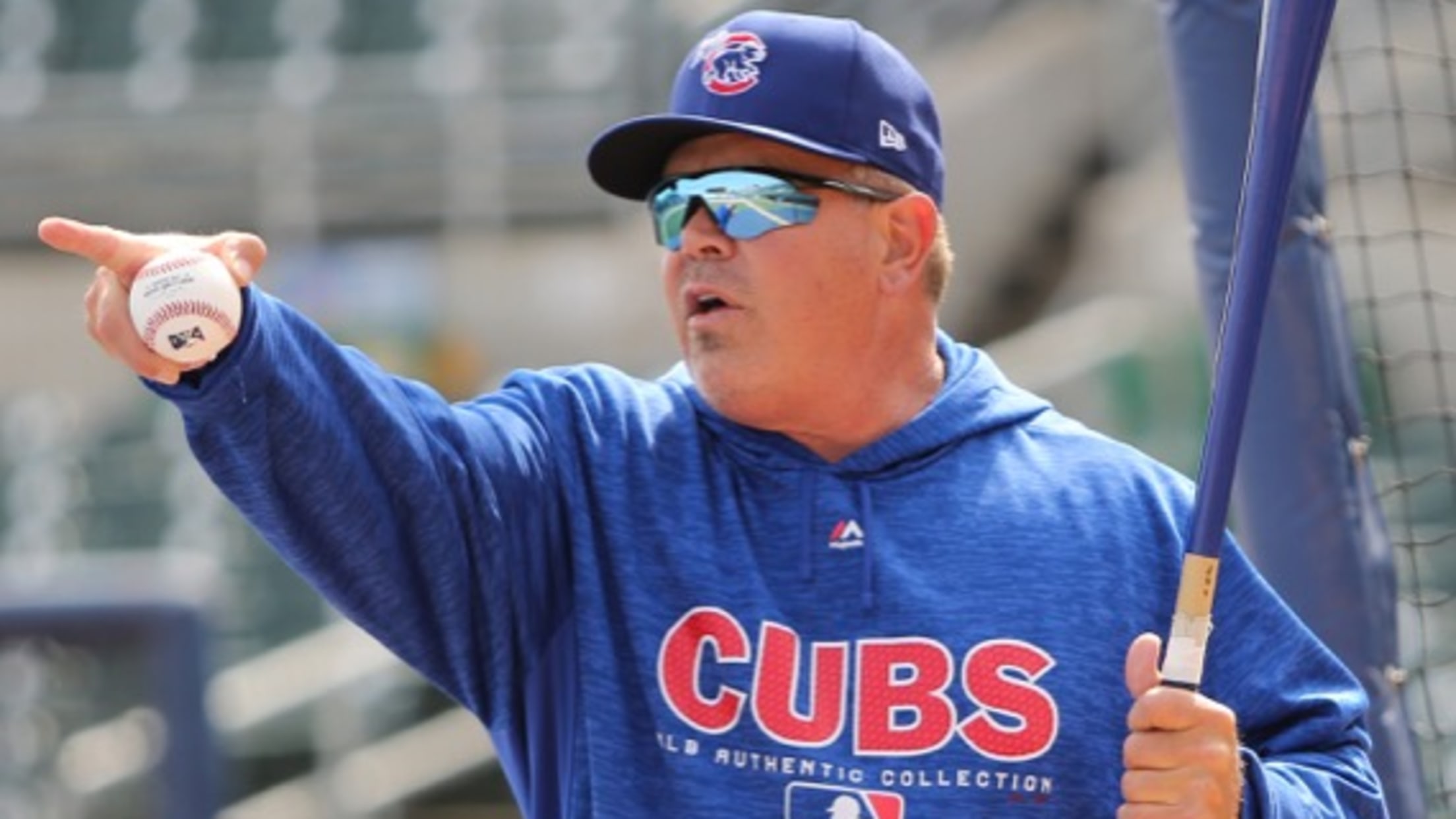 DES MOINES, IA - Marty Pevey will return for his 11th season as manager of the Iowa Cubs, the Chicago Cubs announced today. Pevey is the longest-tenured manager in franchise history, while his 598 victories are also a franchise record. Entering his 15th season in the organization, he has over
DES MOINES, IA - Marty Pevey will return for his 11th season as manager of the Iowa Cubs, the Chicago Cubs announced today. Pevey is the longest-tenured manager in franchise history, while his 598 victories are also a franchise record.
Entering his 15th season in the organization, he has over 30 years of professional experience, beginning with 13 seasons as a player. All told, Pevey owns a 1,242-1,289 minor league managerial record. His 1,242 victories are 10th-most among active minor league skippers through 2022. In 2019, he led Iowa to its first postseason appearance since 2008.
Pevey began his coaching career in the Blue Jays organization (1996-2008) and was Toronto's bullpen coach in 1999, the team's first base coach from 2006-07, and the club's third base coach in 2008. His Cubs career began in 2009 as the manager of Single-A Peoria. Pevey's career accolades include 1998 Atlantic League Manager of the Year honors and 2009 Midwest League Co-Manager of the Year respects.
Joining Pevey's staff for 2023 will be pitching coach Ron Villone, hitting coach John Mallee, bench coach Eric Patterson, athletic trainers Ed Halbur and Logan Severson and strength and conditioning coach Nathan Garza.
Villone enters his fourth season with Iowa and his 12th season in his second stint with the Cubs' organization. The 15-year major league veteran was the Cubs Single-A pitching coach from 2012-13, and the Advanced-A Daytona pitching coach in 2014. After getting selected 14th overall by the Mariners in 1992, Villone went on to play for 13 organizations over 18 seasons. The lefty complied a career 61-65 record and a 4.73 ERA in 717 major league games.
Mallee will join Iowa's staff for the first time in his second stint with the Cubs' organization. The Chicago, IL, native served as the Cubs Major League hitting coach for three seasons, part of his 27 seasons coaching in professional baseball. Mallee was drafted by the Philadelphia Phillies in the 10th round of the 1991 draft out of the University of Illinois. He played for three seasons in the Phillies minor league system prior to beginning his coaching career.
Patterson will join the staff for his first season as the team's bench coach. A former eighth round selection of the Chicago Cubs in 2004, Patterson played in parts of five seasons in the big leagues. He played for Iowa from 2006-08 on his way to making his Major League debut with Chicago.
Halbur enters his 21st season with the Cubs' organization and sixth with Iowa. The Iowa resident was with Iowa from 2003-04 and began his second stint with the club in 2018. Halbur acted as an assistant athletic trainer for Chicago from 2005-17. In 2008, Halbur and the Cubs' Director of Athletic Training Mark O'Neal were awarded the Major League Athletic Training Staff of the Year at the annual Winter Meetings. Prior to joining the Cubs, Halbur worked in the Tigers' organization from 1999-2002.
Severson joins Iowa's staff for the second consecutive season in his eighth season as a trainer in the Cubs' organization. Severson began his professional career as an intern with Iowa in 2012 and was a graduate assistant athletic trainer at Western Illinois University from 2013-15. He spent 2016 with Single-A Eugene, 2017 with Single-A South Bend and his next three years with Myrtle Beach. In 2021, Severson was the athletic trainer for Double-A Tennessee. He earned his degree in athletic training from Illinois State University and his masters in Sports Management from Western Illinois University.
In his first season in the Cubs' organization, Garza will be the I-Cubs strength and conditioning coach for the 2023 season. Prior to joining the Cubs, Garza was the strength coach for Maryland's baseball program.
Iowa opens the 2023 campaign on March 31 with three home games against the Columbus Clippers at Principal Park. For more information, visit www.iowacubs.com or call 515-243-6111.