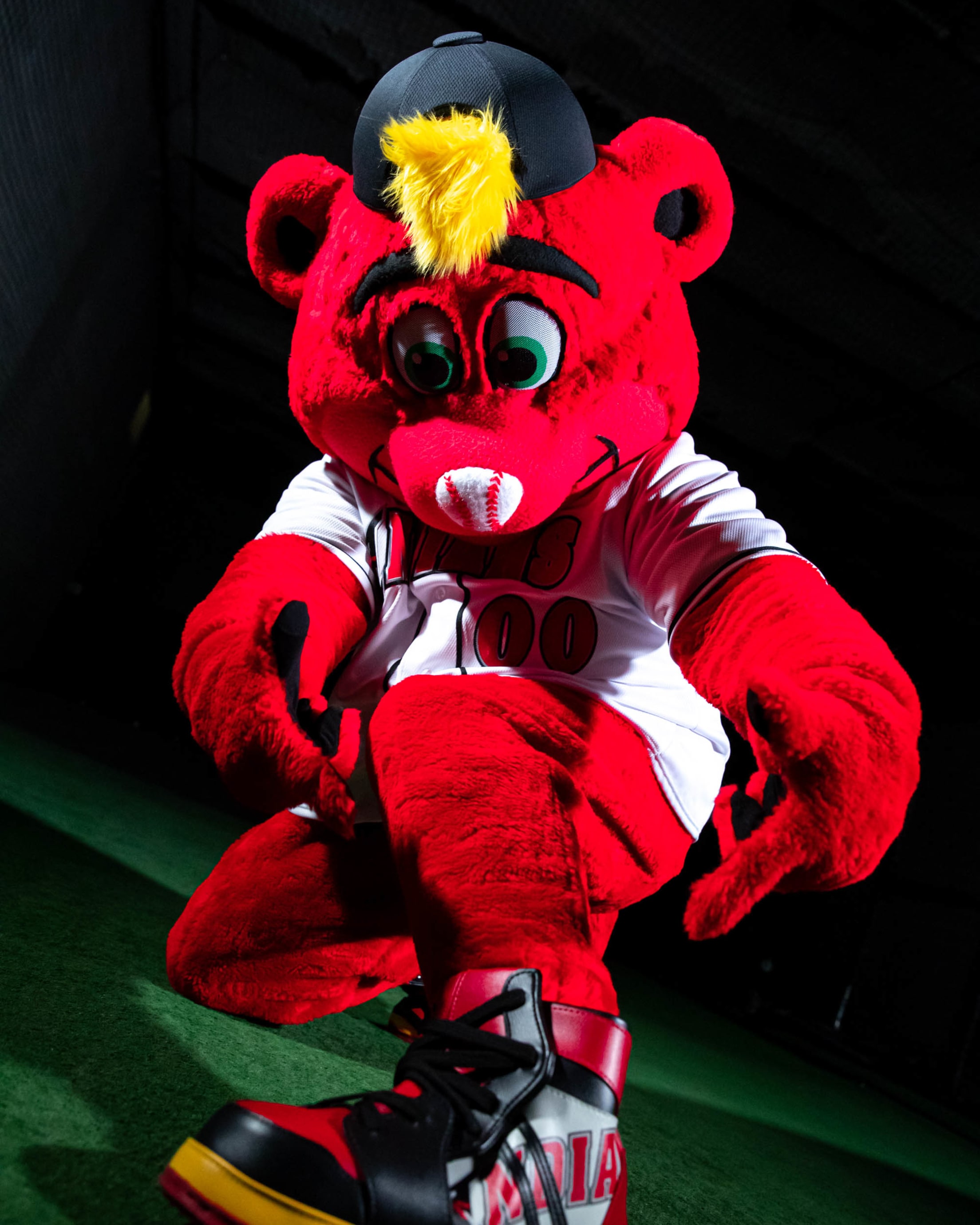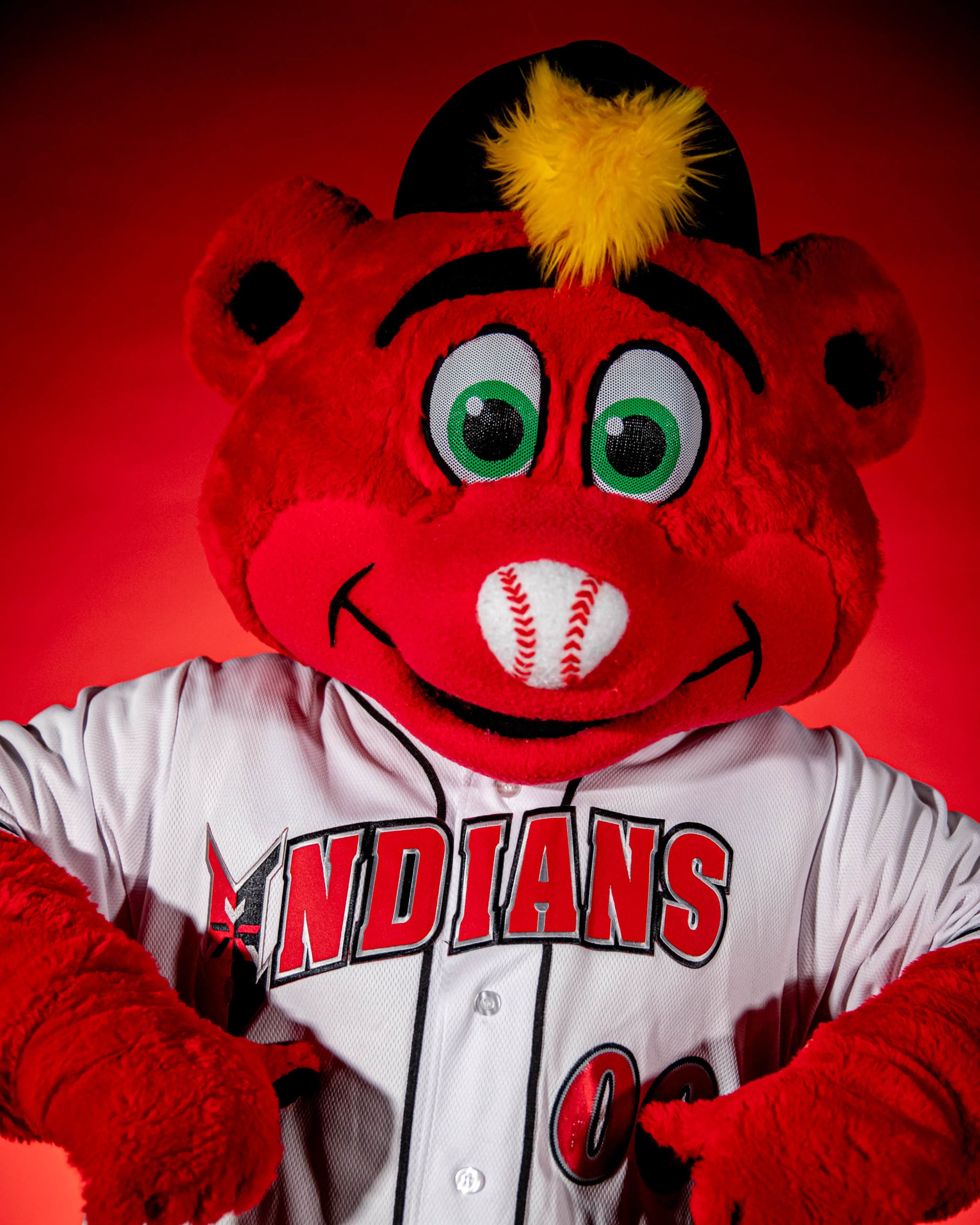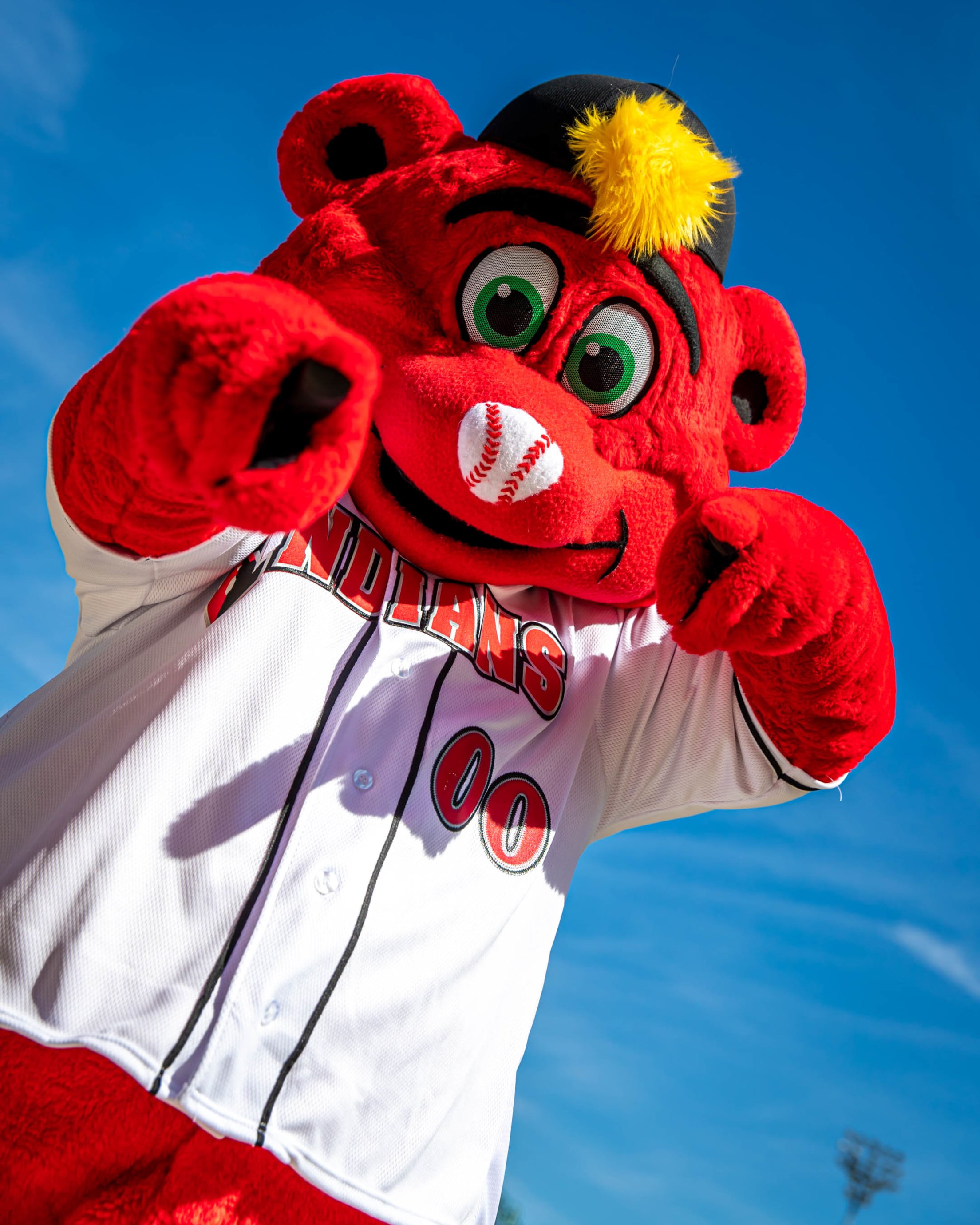 About Rowdie
Since joining the team in 1993, Rowdie is the always funny and sometimes mischievous mascot of your Indianapolis Indians. When he is not entertaining the masses at Victory Field, he can be seen all around town making appearances at schools, charitable events, and corporate functions. Request Rowdie to visit your special event today!
His claims to fame include being credited with putting the bear in "bear hug," inspiring the song "Bare Necessities," and modeling for the first gummy bear mold. Recently, he was voted Funniest Mascot by Vanity Bear. His idols include Roberto Clemente, Yogi the Bear, and Bear Grylls.
As one of the Indians' most recognizable icons, Rowdie stays busy throughout the year. He attends appearances at various birthday parties and corporate functions both in season and out. His merchandise in the Hot Corner Gift Shop makes for great year-round gift ideas.
Rowdie's Stats
Position: Center of Attention
Number: #00 on the team, #1 in your heart
Height: Can you measure fun?
Weight: Bear-ly 300 baseballs
Bats: Right Paw
Throws: T-shirts
Debut: April 1993
Home: Victory Field