Hops Lose 8-2 at Tri-City
Three-game winning streak comes to an end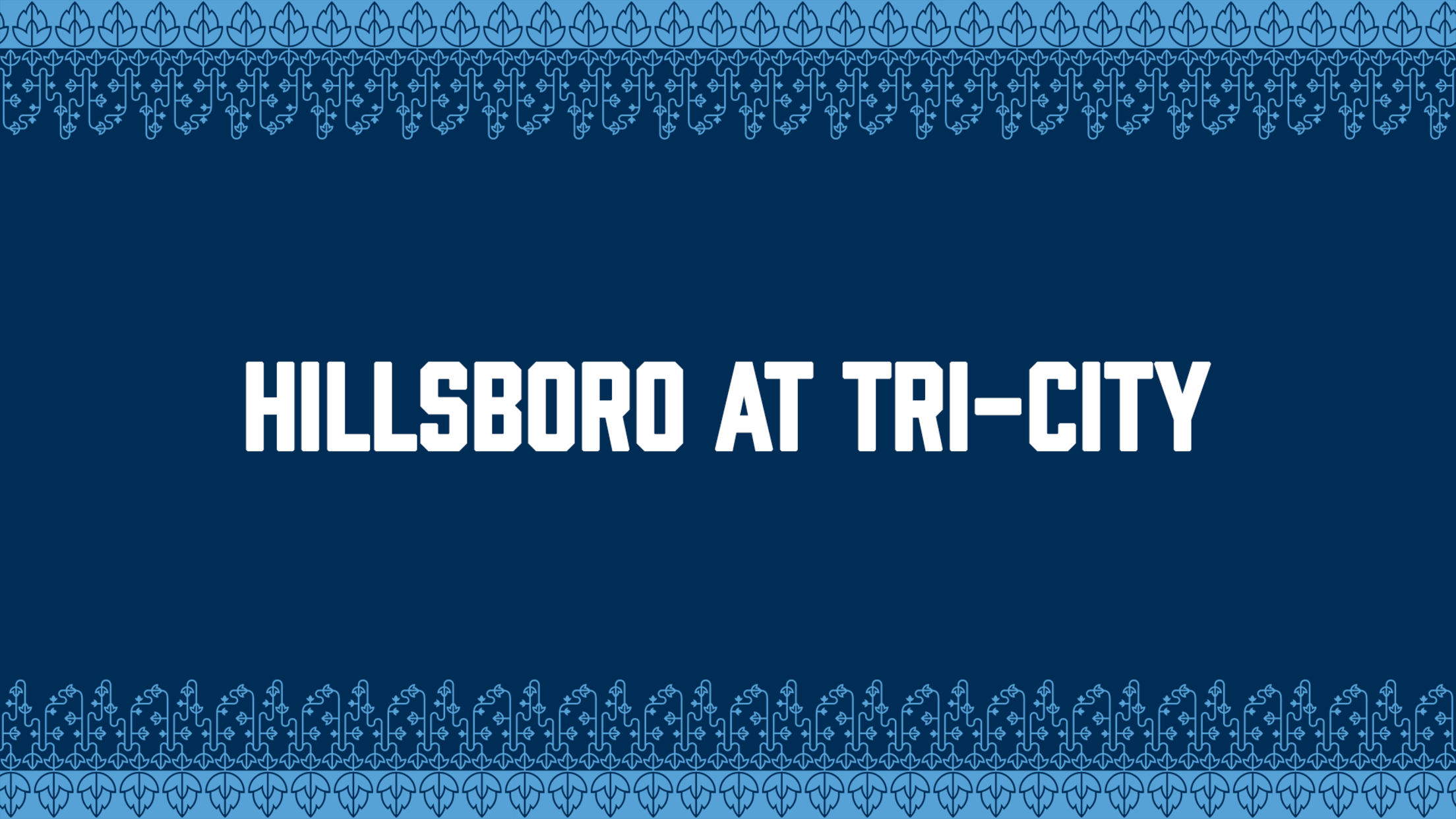 BOX SCORE PASCO, WASH. --- The Hillsboro Hops brought the go-ahead run to the plate in the top of the eighth inning on Thursday night, but stranded the bases loaded; the Tri-City Dust Devils followed with a four-run bottom of the eighth --- without benefit of a hit --- to
PASCO, WASH. --- The Hillsboro Hops brought the go-ahead run to the plate in the top of the eighth inning on Thursday night, but stranded the bases loaded; the Tri-City Dust Devils followed with a four-run bottom of the eighth --- without benefit of a hit --- to break the game open in an 8-2 win over Hillsboro at Gesa Stadium.
Hops starter Scott Randall struggled to put hitters away, throwing 88 pitches in 3.2 innings, including a 37-pitch fourth. Randall allowed a run in the first on a D'Shawn Knowles triple and an Osmy Gregorio ground-out, and two more in the fourth on a Kyren Paris solo home run and an RBI single by Gregorio.
The Hops got on the board in the fifth on a walk to shortstop Channy Ortiz and a booming double to center by catcher Ramses Malave. Hillsboro, however, stranded a runner at second in each of the fourth, fifth and sixth frames against Dust Devils starter Robinson Pina, and they still faced a 3-1 deficit heading to the bottom of the seventh.
Jose Santamaria had worked 2.1 scoreless innings of relief for the Hops, and at that point --- through two-plus games in the series --- the Hops bullpen had allowed no runs on three hits over 13 innings, with six walks and 18 strikeouts. Things would soon change.
The Dust Devils broke through with a run in the seventh off Julio Frias on a hit batter, a walk, an errant pickoff throw and another Gregorio RBI ground-out. It was 4-1 Tri-City.
Hillsboro's chance to turn the game around came in the top of the eighth, when a single and a walk brought A.J. Vukovich to the plate representing the tying run. Reliever Jake Smith retired Vukovich on a fly out to center, but hit Caleb Roberts to load the bases with two out. Neyfy Castillo popped out to short to end the inning.
The wheels then came off for the Hops in the bottom of the eighth. With two out and one on for Tri-City, Bobby Ay --- struggling to command his slider --- walked four consecutive batters, forcing home two runs. Hugh Fisher came out of the bullpen and threw a wild pitch to bring home the third run of the inning, then issued two walks to force home another. Ten batters, no hits, a hit batter and six walks, and it was 8-1 Devils.
The Hops got a run in the top of the ninth on an error and back-to-back singles by Fox Semones and Ryan Bliss, but Dakota Donovan struck out Cam Coursey to end the game.
Hillsboro fell to 3-3 in the second half, 32-38 overall. Tri-City is 2-4, 31-38.
The fourth game of the six-game series begins at 7:05 on Friday, with airtime at 6:50 on Rip City Radio 620AM and www.RipCityRadio.com.