Fox Semones Stays Red-Hot with Grand Slam in 8-1 Victory
Seventh Grand Slam in Franchise History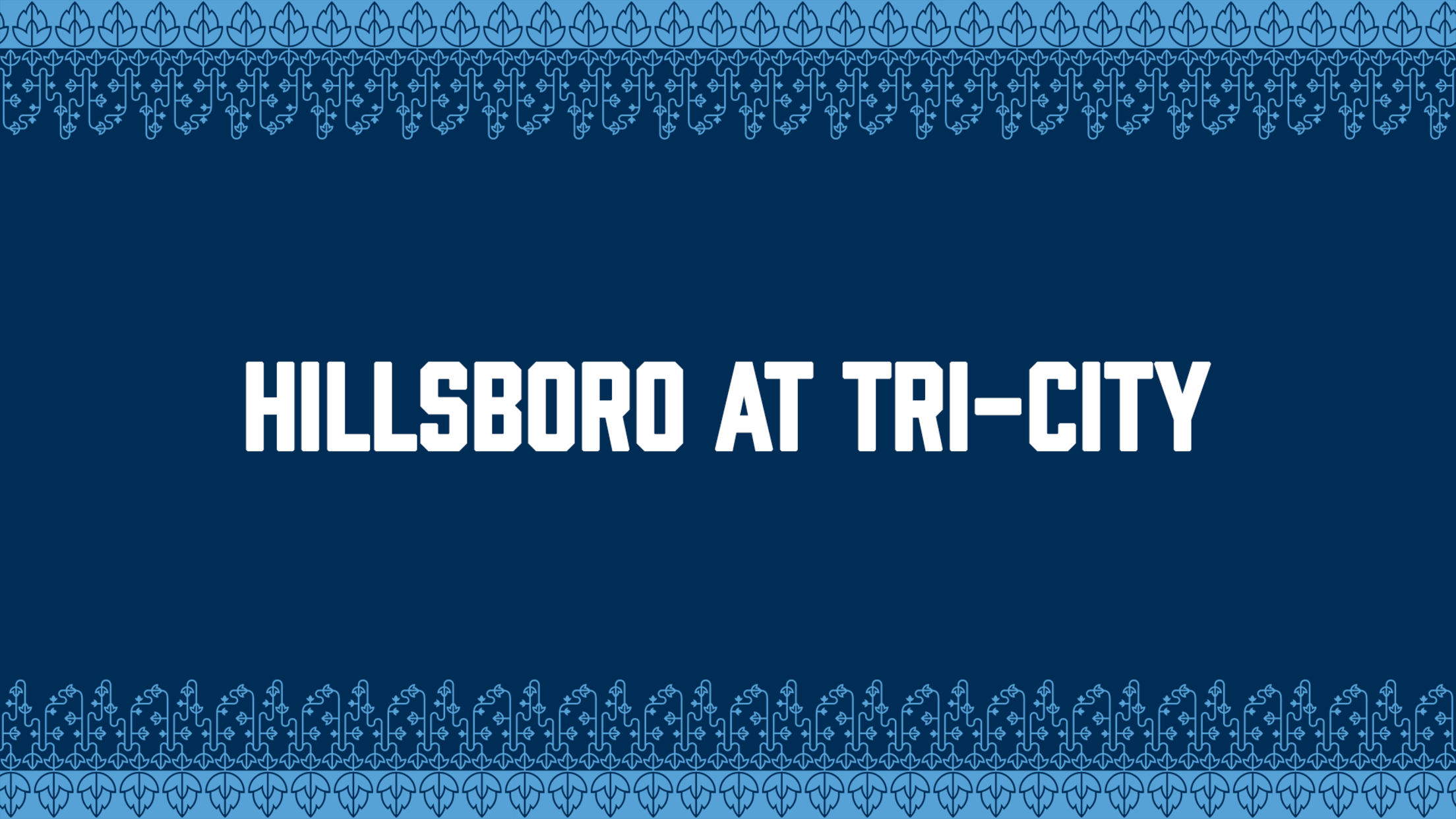 Pasco, WA (July 1, 2022) – Hillsboro turned the page on a June they would like to forget about and started July on a high note, scoring eight runs on 14 hits against Tri-City on Friday. Hillsboro's 14 hits mark the 18th time this season they have had 10 or
Pasco, WA (July 1, 2022) – Hillsboro turned the page on a June they would like to forget about and started July on a high note, scoring eight runs on 14 hits against Tri-City on Friday. Hillsboro's 14 hits mark the 18th time this season they have had 10 or more in a game. Fox Semones hit the seventh grand slam in franchise history and his first professional affiliated home run. Semones has three games in a row with two hits. Ryan Bliss followed Semones with a homer of his own, as the Hops went back-to-back for the first time this season. Luke Albright pitched 5.2 solid innings, in the 8-1 Hops' win.
Fox Semones stepped to the plate with the bases loaded and two outs in the second inning against Tri-City starter, Jose Salvador. Semones blasted the 2-2 pitch deep to left field for a grand slam, the Hops' first since Eduardo Diaz on 7/28/21. The last three grand slams, Buddy Kennedy, Eduardo Diaz and Fox Semones, have all been against Tri-City. The very next batter, Ryan Bliss, connected on his second home run of the season, making it 5-0 Hops.
Hillsboro added onto the lead in the third, as Jarrod Watkins hit a double off Salvador that scored Neyfy Castillo.
Salvador was chased from the game after 3.2 innings, allowing seven hits and seven earned runs, while striking out seven.
For the third consecutive inning, the Hops would score a run. A.J. Vukovich hit an infield single off the glove of the pitcher King, scoring Bliss on a throwing error by the first baseman Nay.
The Dust Devils got their lone run of the game in the fourth inning, a passed ball by Caleb Roberts that allowed Osmy Gregorio to score.
Luke Albright lasted 5.2 innings, while allowing just three hits and one earned run. Albright had his season high in pitches with 94, as he struck out six and walked four.
Gerald Ogando was fantastic out of the bullpen, retiring all seven batters he faced, striking out four. Ogando has now retired all 13 Dust Devil hitters he has faced this series.
All nine Hillsboro starters recorded a hit in the game, with four of them (Bliss, Coursey, Watkins and Semones) having two or more hits.
Tri-City continued their offensive struggles this season, as they had just four hits in the game, two coming off the bat of Angels' No.3 prospect, Kyren Paris. The Dust Devils rank last of all 30 teams in High-A in AVG, 2B, HR, SLG and OPS.
Hillsboro (33-38) and the Tri-City Dust Devils (31-39) will play game five on Saturday at 7:05, with the pre-game show at 6:50 on Rip City Radio 620.