Hillsboro Hops Debut 10th Anniversary Branding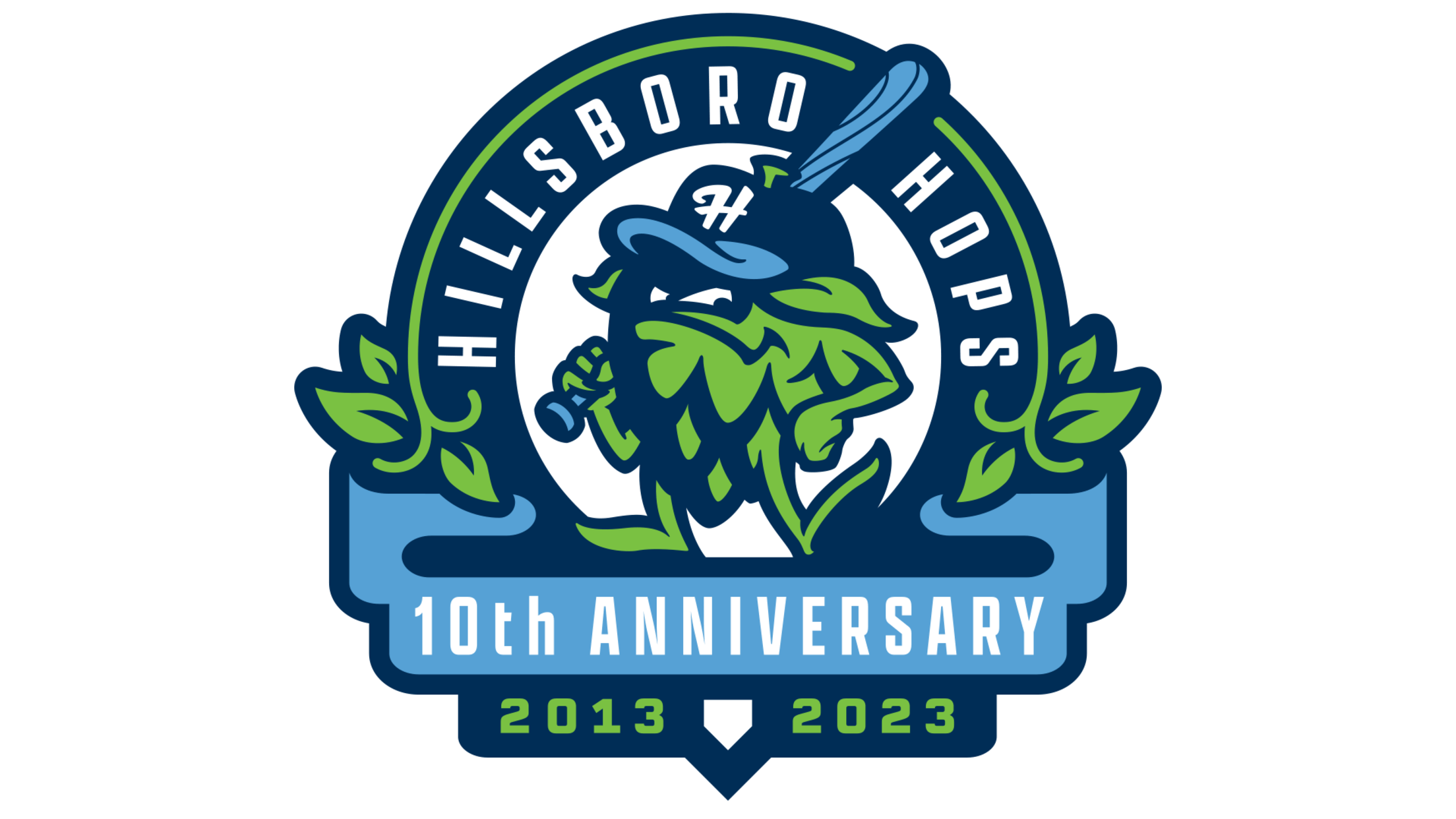 FOR IMMEDIATE RELEASE Contacts: Seth Hoiland, Hillsboro Hops Media Relations [email protected] Hillsboro, OR (November 22, 2022) – The Hillsboro Hops are excited to unveil the logo and branding for their 10th anniversary season. The Hops moved to Hillsboro from Yakima, Washington ahead of the 2013 season and will be celebrating
Roberson Hits Two HRs, Hops End Season on High Note
Superb defensive plays highlight 8-5 win in Everett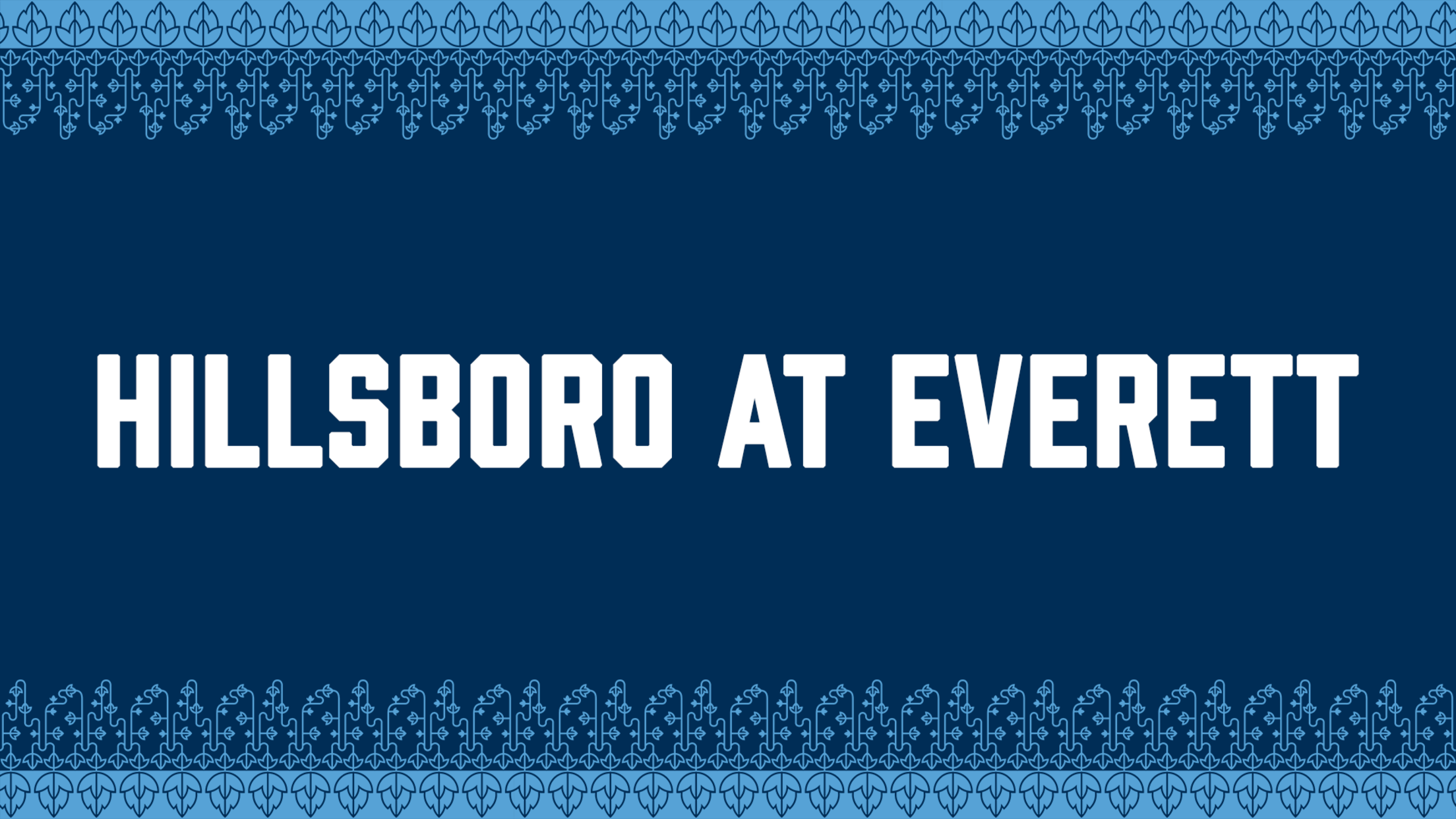 BOX SCORE EVERETT, WASH. (Sept 11, 2022) --- S.P. Chen, Cam Coursey and Jarrod Watkins all made scintillating defensive plays, Jacen Roberson hit a pair of home runs --- including the first pinch-hit homer in club history --- and the Hillsboro Hops beat the Everett Aquasox 8-5 at Funko Field
This Time, Hops' Furious Rally Falls Just Short in Everett
Hops trail 9-3 entering top of eighth, lose 9-8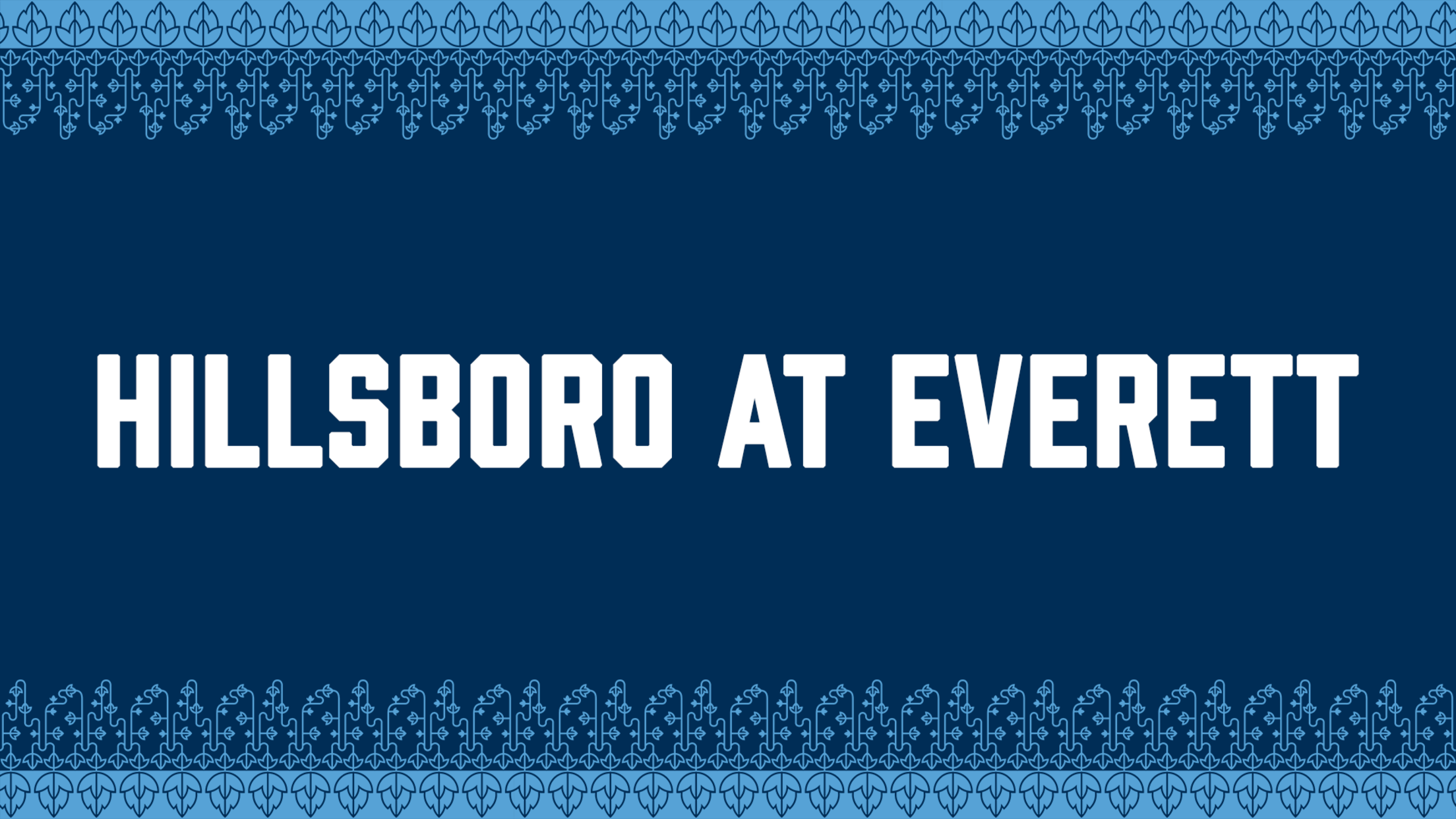 BOX SCORE EVERETT, WASH. (Sept. 10, 2022) --- This time, the Hillsboro Hops' late-inning rally fell just short. After back-to-back games overcoming late 7-0 and 2-0 deficits at Everett Memorial Stadium, the Hops' efforts to overcome a 9-3 deficit entering the top of the eighth came up a run shy,
Hops Come From Behind Again in Everett, Win 4-2
Del Castillo's three-run double turns game around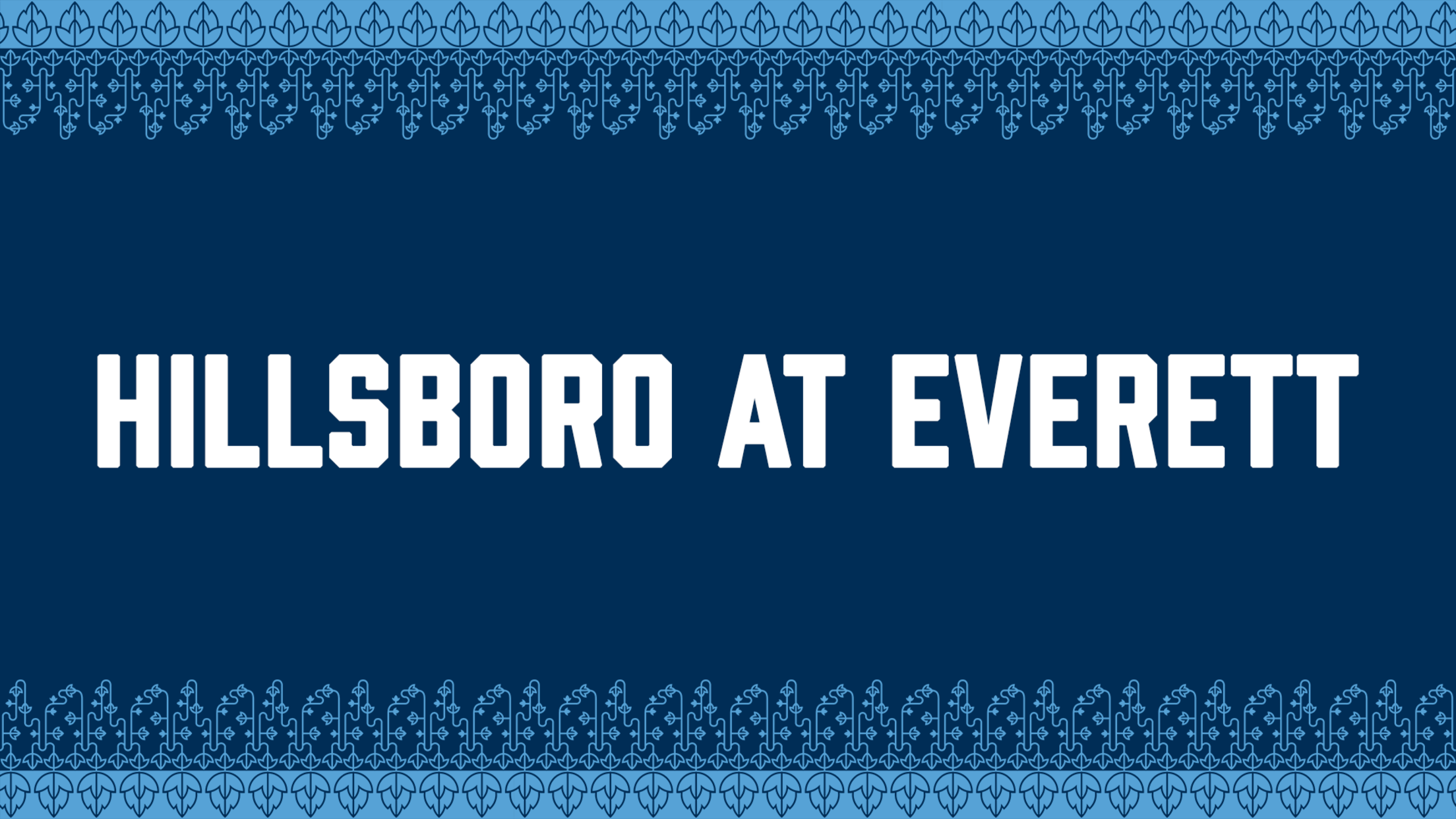 BOX SCORE EVERETT, WASH. (Sept. 9, 2022) --- For the second straight day, the Hillsboro Hops were shut out in the first half of the game by the Everett Aquasox. And for the second straight day, the Hops used a furious late rally to overcome a deficit. This time, Adrian
Castillo Slam Leads Hops to Second-Biggest Comeback Win
Hillsboro trailed 7-0 going to the sixth inning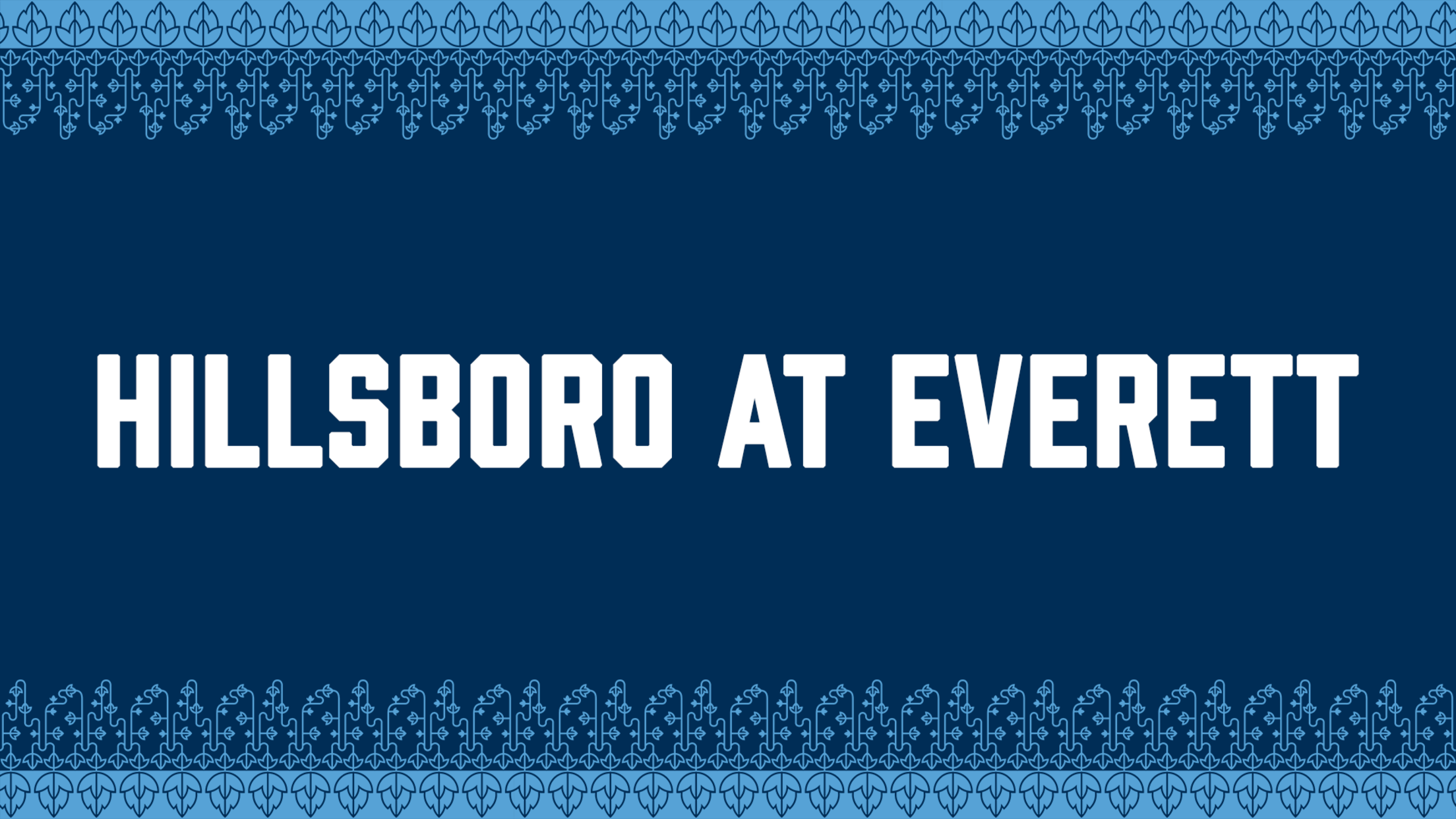 BOX SCORE EVERETT, WASH. (Sept. 8, 2022) --- Neyfy Castillo's grand slam highlighted a six-run seventh inning, and the Hillsboro Hops rallied from a 7-0 deficit to beat the Everett Aquasox 8-7 on Thursday night at Funko Field. It was the second-biggest come-from-behind win in the Hops' 794-game history, and
Hops Bounce Back to Beat Everett 8-4
Del Castillo, Ortiz and Watkins all have clutch hits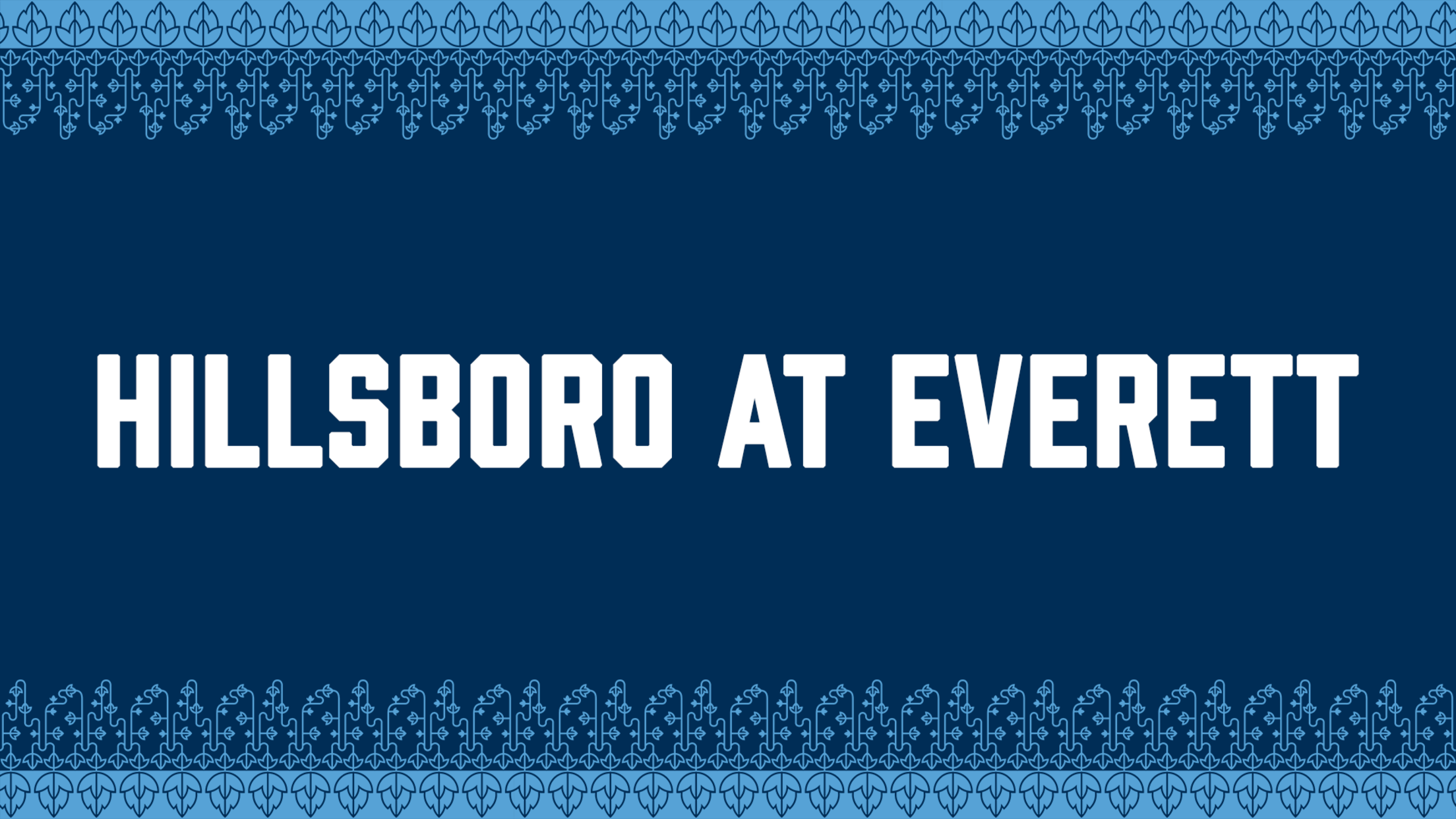 EVERETT, WASH. (Sept. 7, 2022) --- The Hillsboro Hops pounded out nine hits --- five for extra bases --- and stole seven bags in an 8-4 win over the Everett Aquasox on Wednesday night at Everett Memorial Stadium. The win evened the final series of the year at a game
Everett Stuns Hops on Three-Run Game-Ending Home Run
Just the second time the Hops have ever lost on a walkoff dinger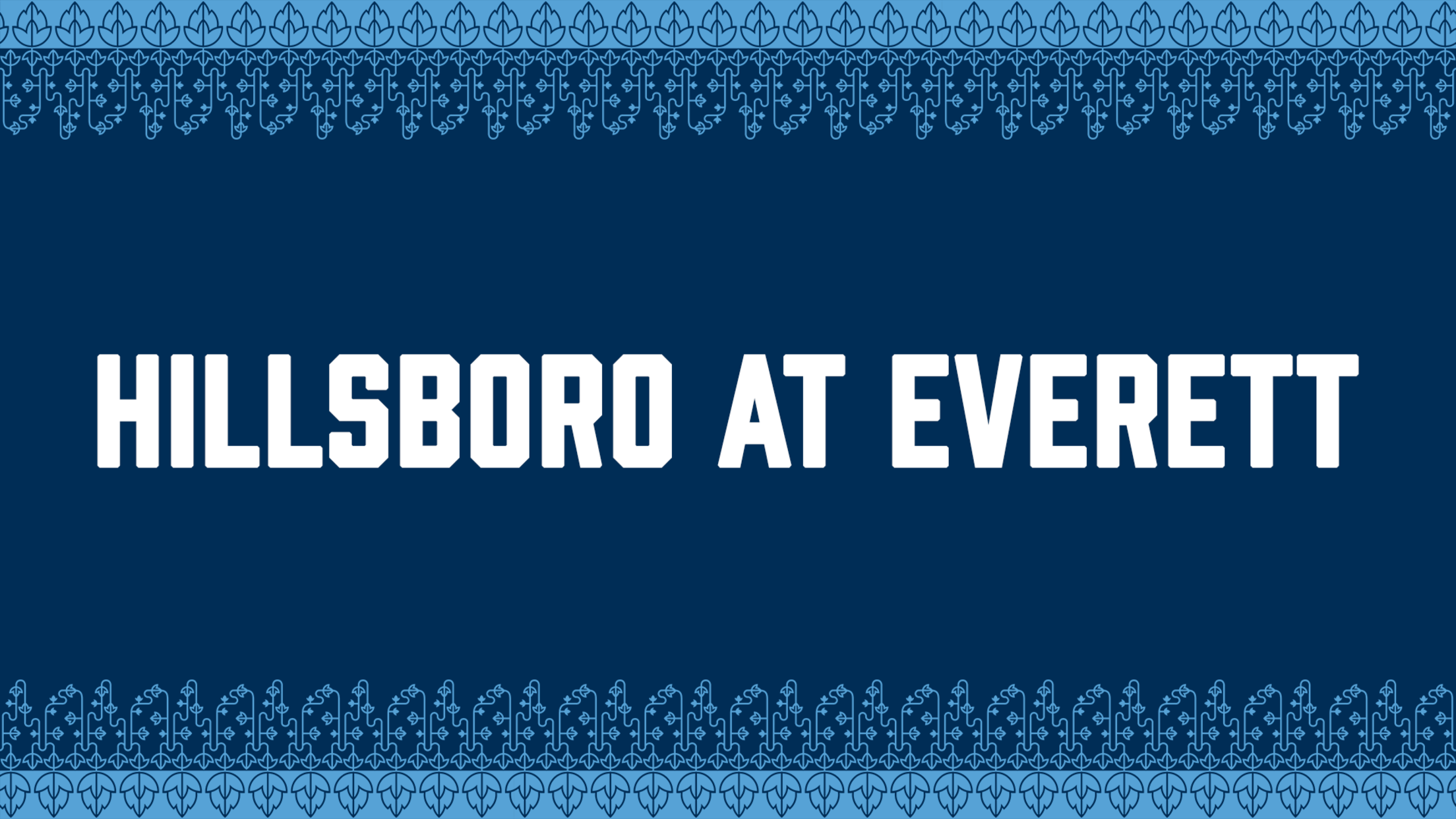 EVERETT, WASH. (Sept. 6, 2022) --- The Hillsboro Hops led the Everett Aquasox 4-2 in the bottom of the ninth inning on Tuesday night at Funko Field, with two out and no one on base. Hops reliever Dillon Larsen walked the next two batters, and Everett's Robert Perez then clouted
Pair of Clutch Two-Out Hits for Hops in 6-4 Victory 
De Los Santos Joins 100 RBI Club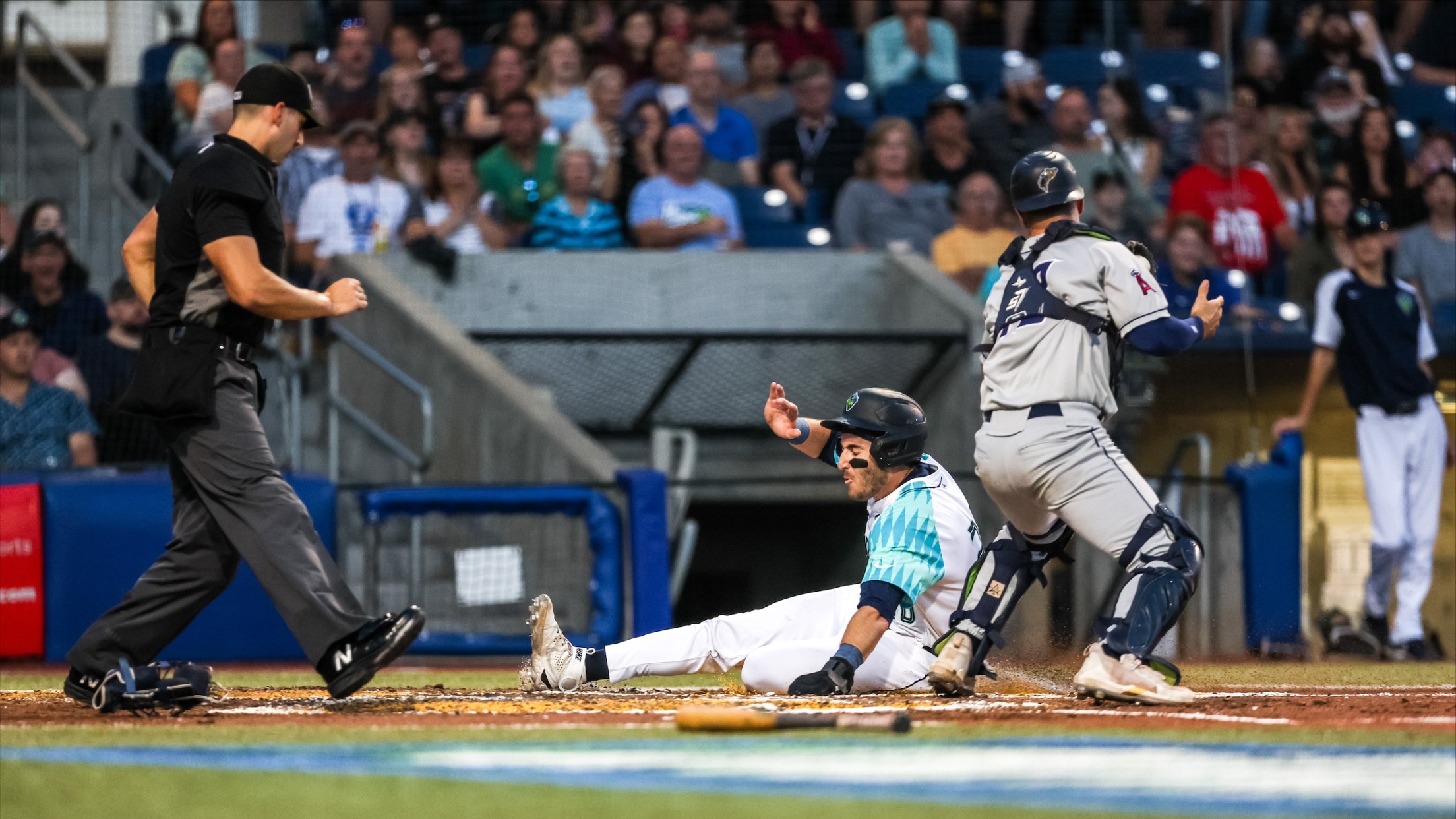 Hillsboro, OR (September 3, 2022) – Both teams hit poorly with runners in scoring position on Saturday, with the Hops going 2-for-16 and Dust Devils 1-for-12, but Cam Coursey had the biggest hit of the game with two runners in scoring position, clearing the bases with a go-ahead double in
Dust Devils Overcome Hops' Four-Run First Inning
Fan Appreciation Weekend Continues on Saturday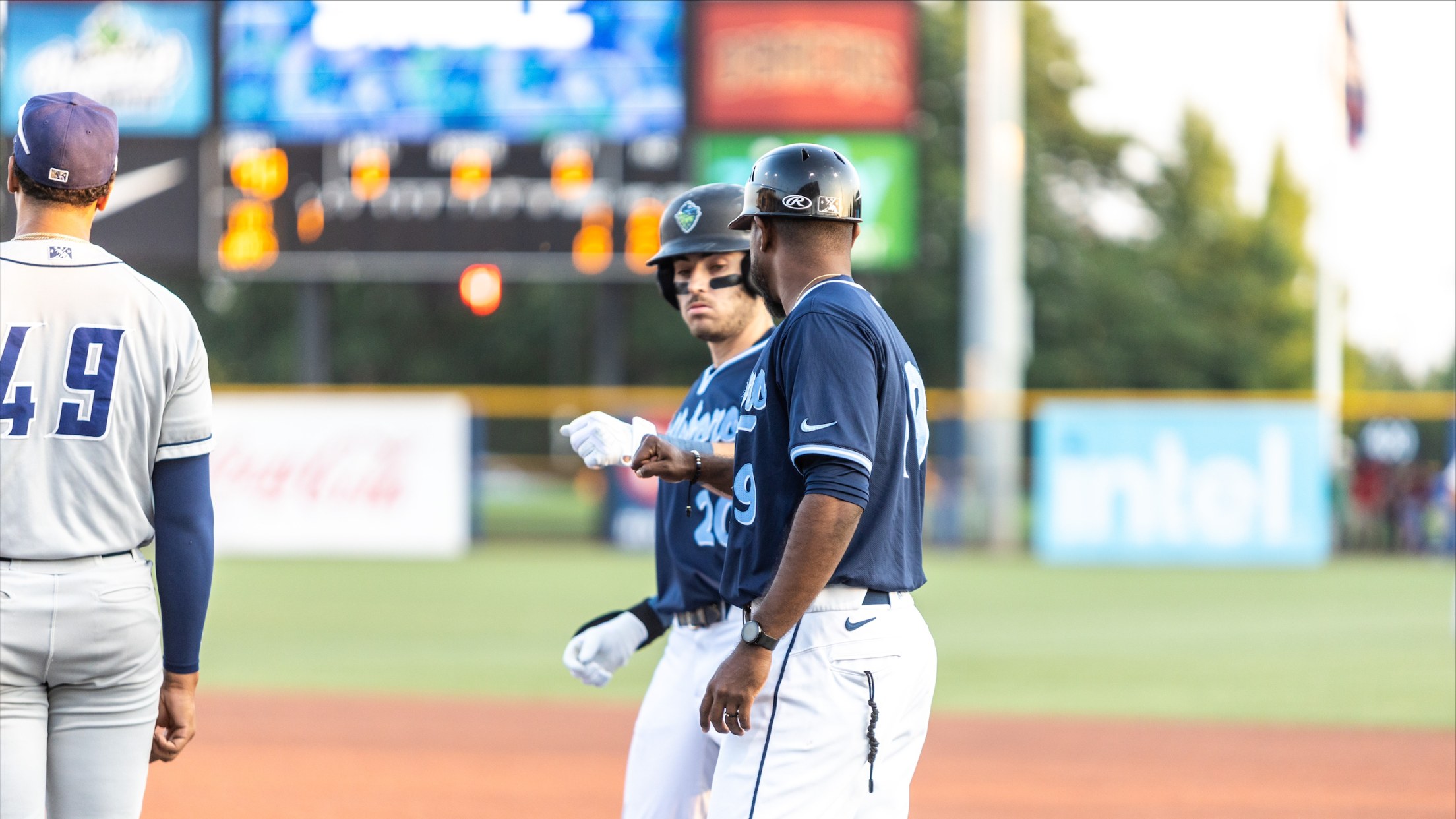 Hillsboro, OR (September 2, 2022) – The Hops put up four runs in the first inning, but the Dust Devils would respond by scoring runs in each of the first four for the second game in a row. Kyle Kasser and Osmy Gregorio led the visitors with three hits each,
Vukovich Sets Franchise Single-Season Home Run Record
Bullpen Showdown in 4-2 Dust Devils' Win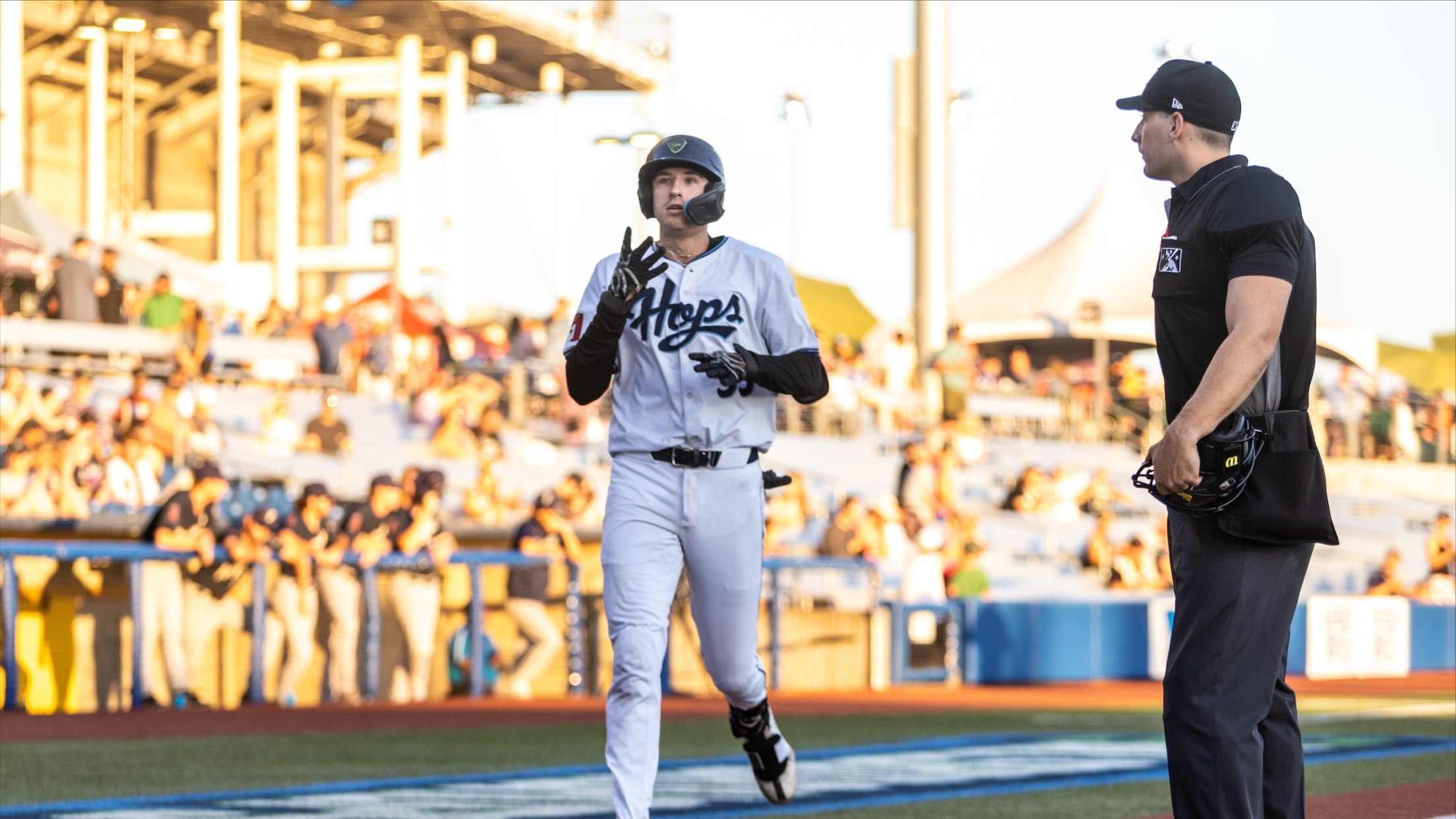 Hillsboro, OR (September 1, 2022) – Tri-City scored a run in each of the first four innings on Thursday, with the Hops' only runs of the game coming in the first inning with nobody out. A.J. Vukovich hit his 15th homer of the season, a new franchise record for the
Ortiz Blasts Home Run in Hillsboro Victory 
Patrick Strikes Out Nine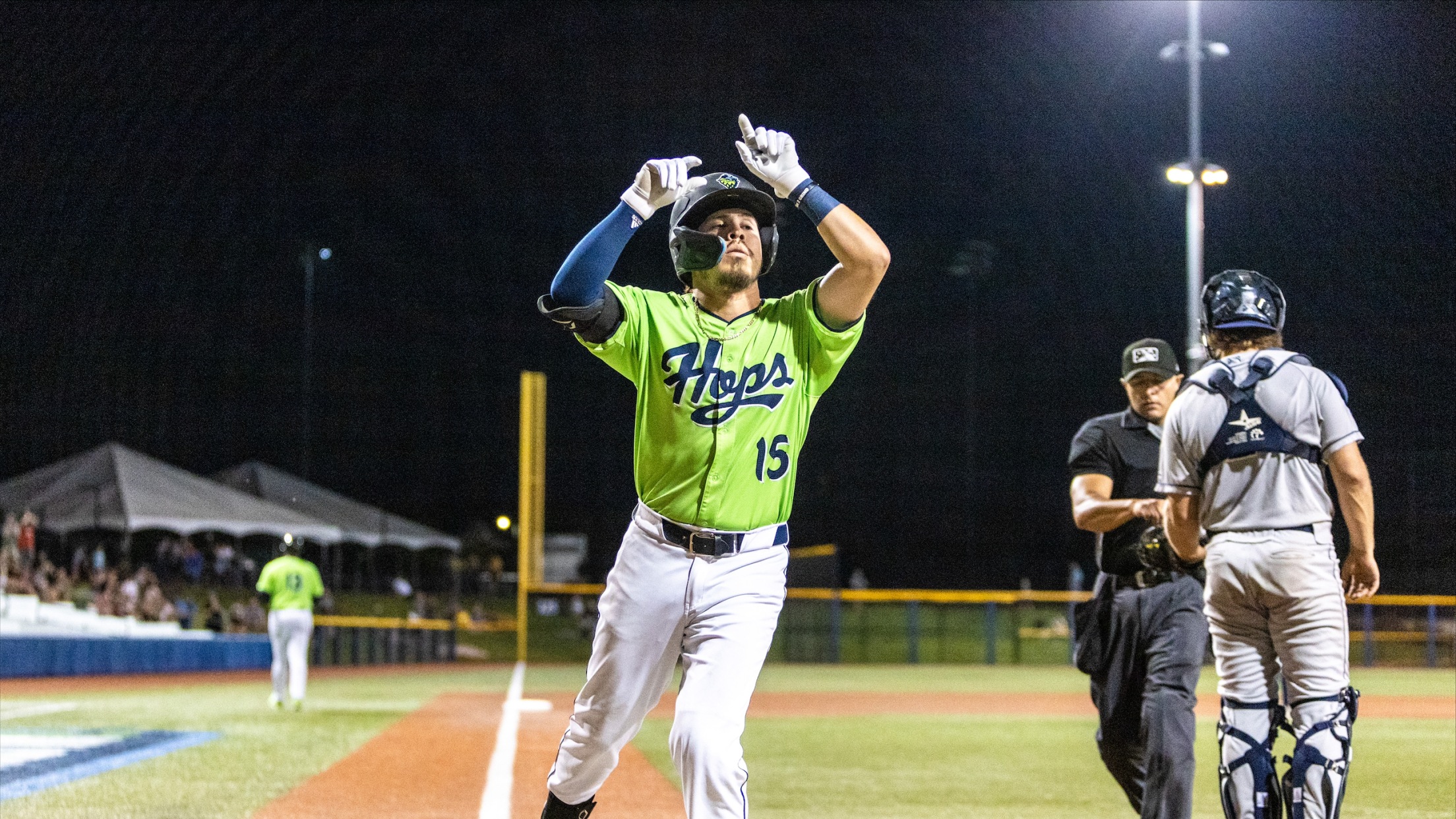 Hillsboro, OR (August 31, 2022) – Hops' pitching held Tri-City to just one hit after the third inning, with Chad Patrick putting together another solid outing. Cam Coursey, Deyvison De Los Santos and Channy Ortiz had two hits each and Hillsboro was 6-for-11 with runners in scoring position, in the
Del Castillo Caps off Three-Hit Night with Walk-Off Single 
Hillsboro Wins First Game of Final Home Series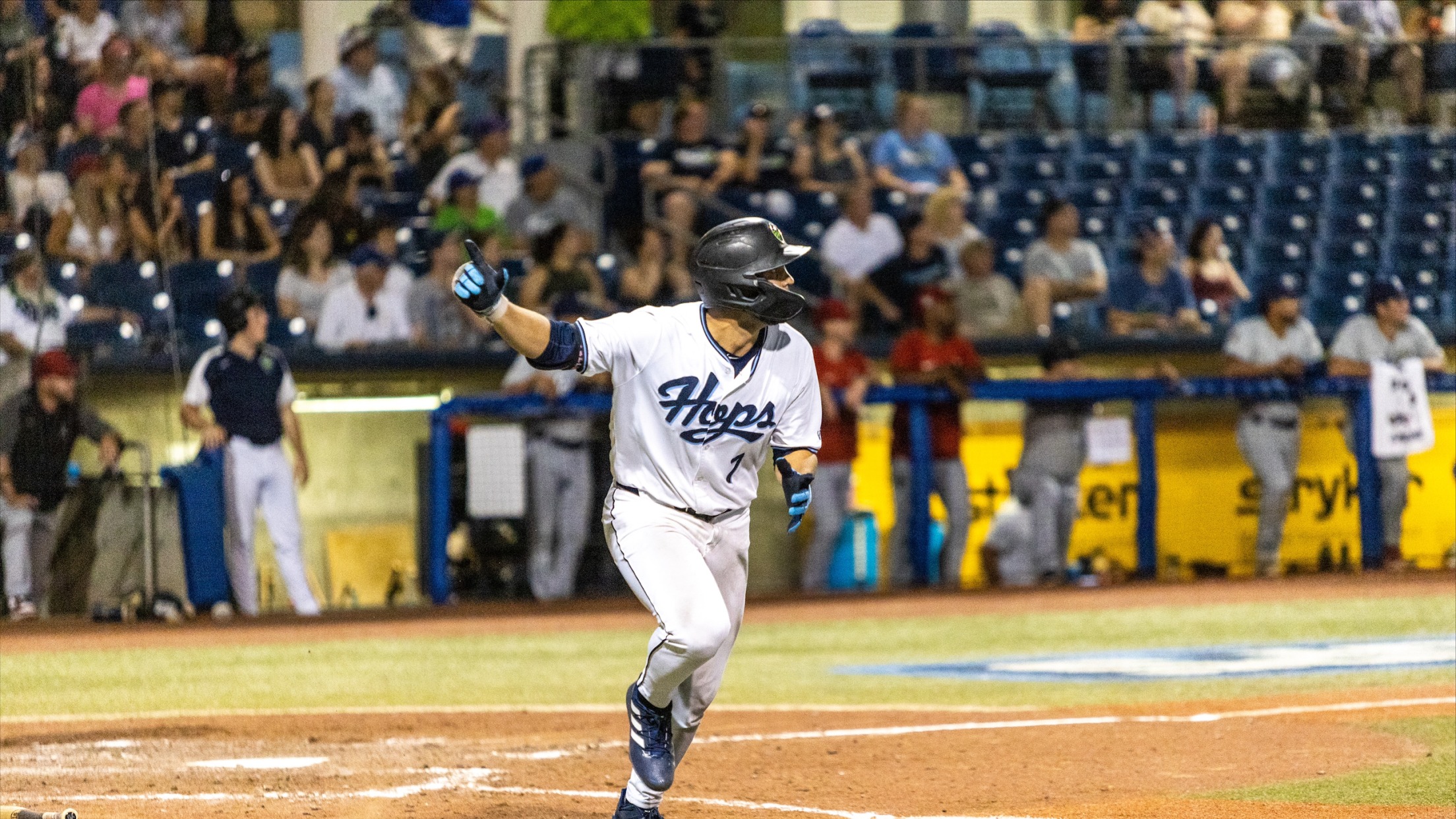 Hillsboro, OR (August 30, 2022) – The Hillsboro Hops took the first game of the final home series of 2022 in dramatic fashion. Diamondbacks' 2021 second round pick from the University of Miami, Adrian Del Castillo, capped off his three-hit night with a walk-off single in the ninth. The Hops
Shorthanded Hops Clutch Up To Earn Series Split
Ortiz game-winning hit in 8th breaks tie in 4-3 Hops win at Vancouver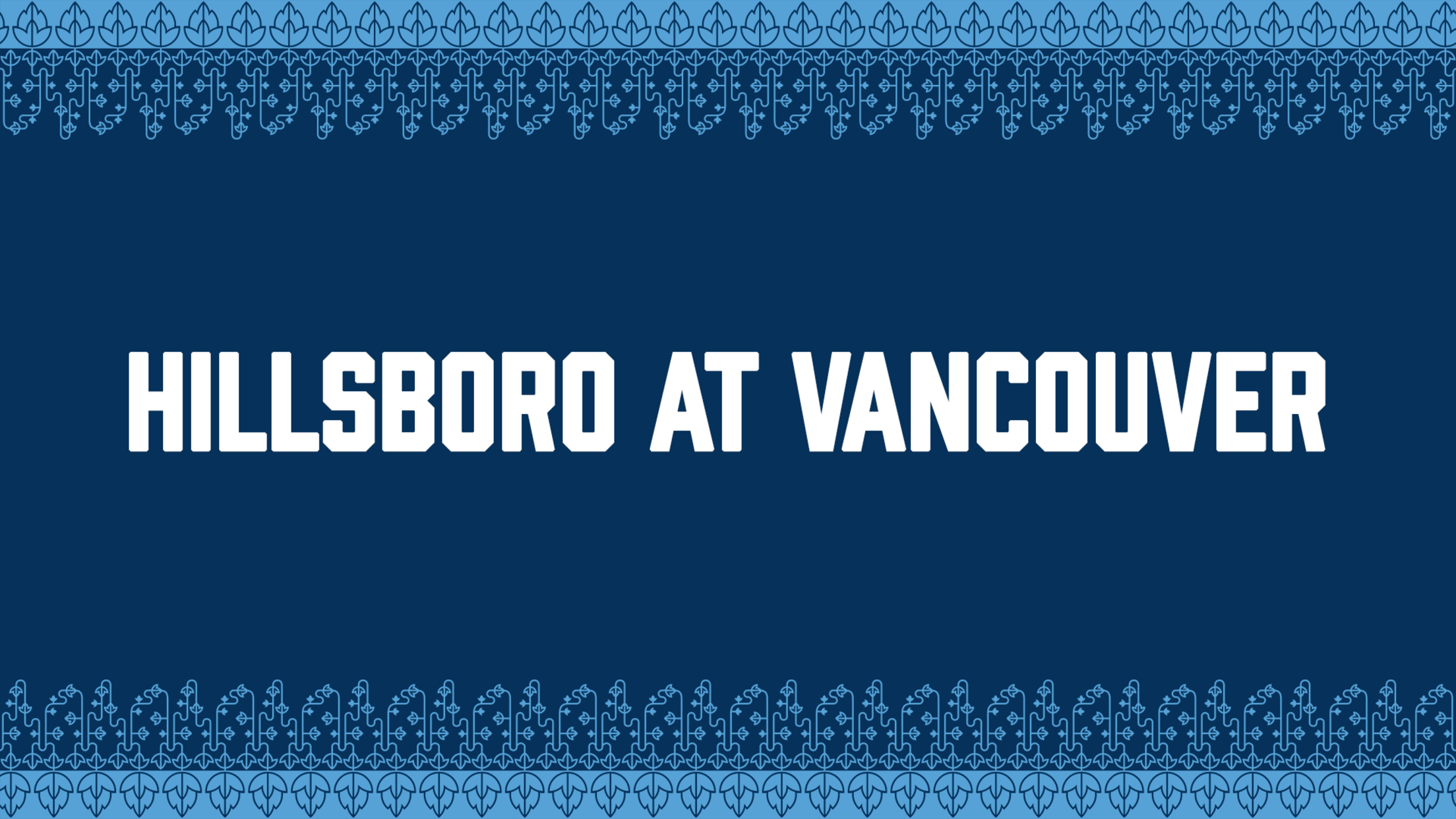 VANCOUVER, B.C. --- Channy Ortiz drove in the tiebreaking run with a 2-out RBI single in the eighth inning and southpaw Dillon Larsen struck out the side in the ninth for his first save in affiliated professional baseball as the Hillsboro Hops beat the Vancouver Canadians 4-3 Sunday in front
Bombs Away In Old Bailey, Hops Cruise 7-1
Vukovich and Castillo hit back-to-back 1st inning HR's in win over C's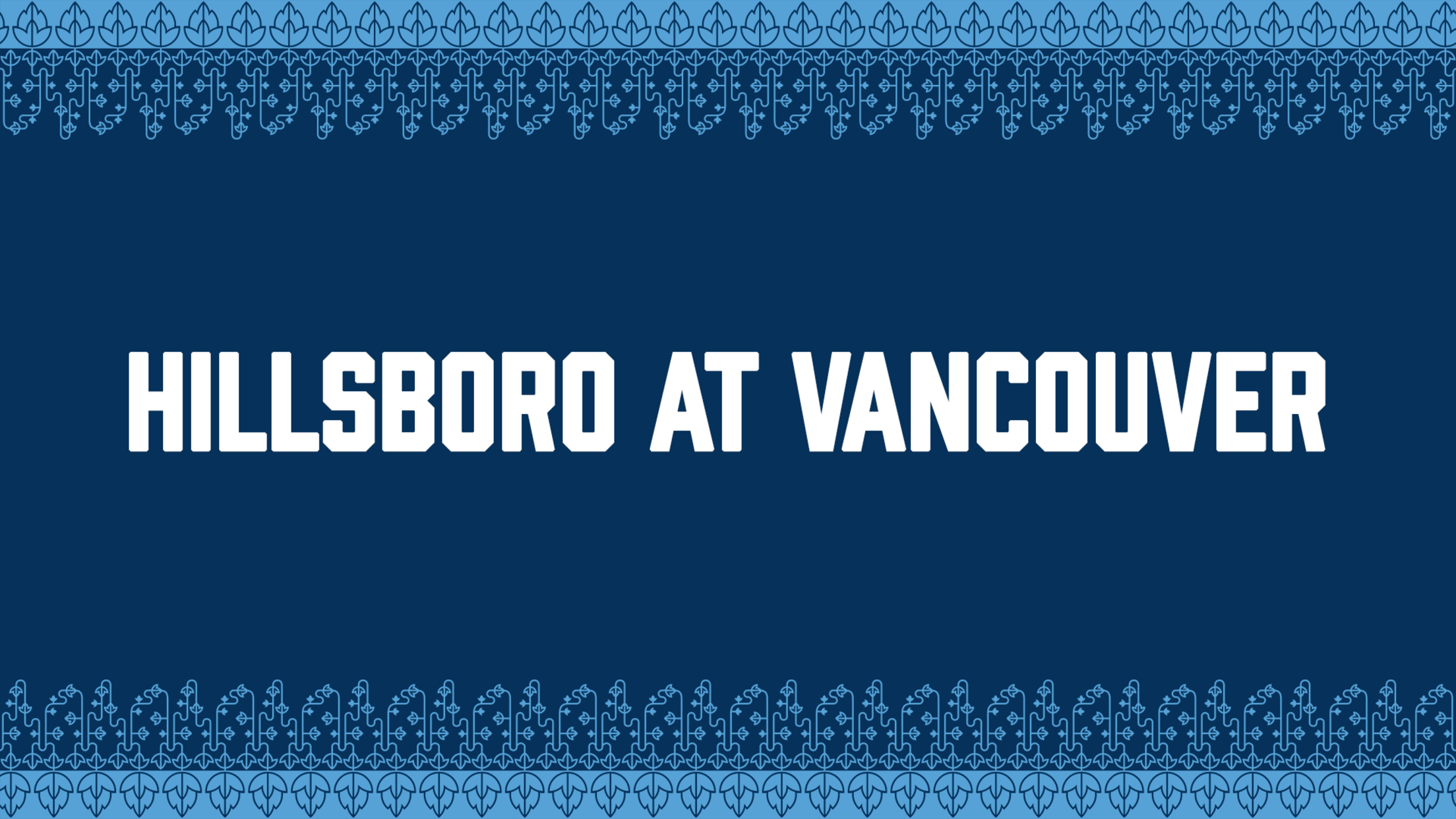 After five days of high drama in the Lower Mainland, the Hillsboro Hops left little to doubt Saturday night. The Hops erupted for four runs in the first inning, including back-to-back home runs by A.J. Vukovich and Neyfy Castillo and cruised to a 7-1 win over the Vancouver Canadians in
C's Snatch Win Late For Third Time In Series
Hops sixth inning comeback spoiled in 5-3 loss at Vancouver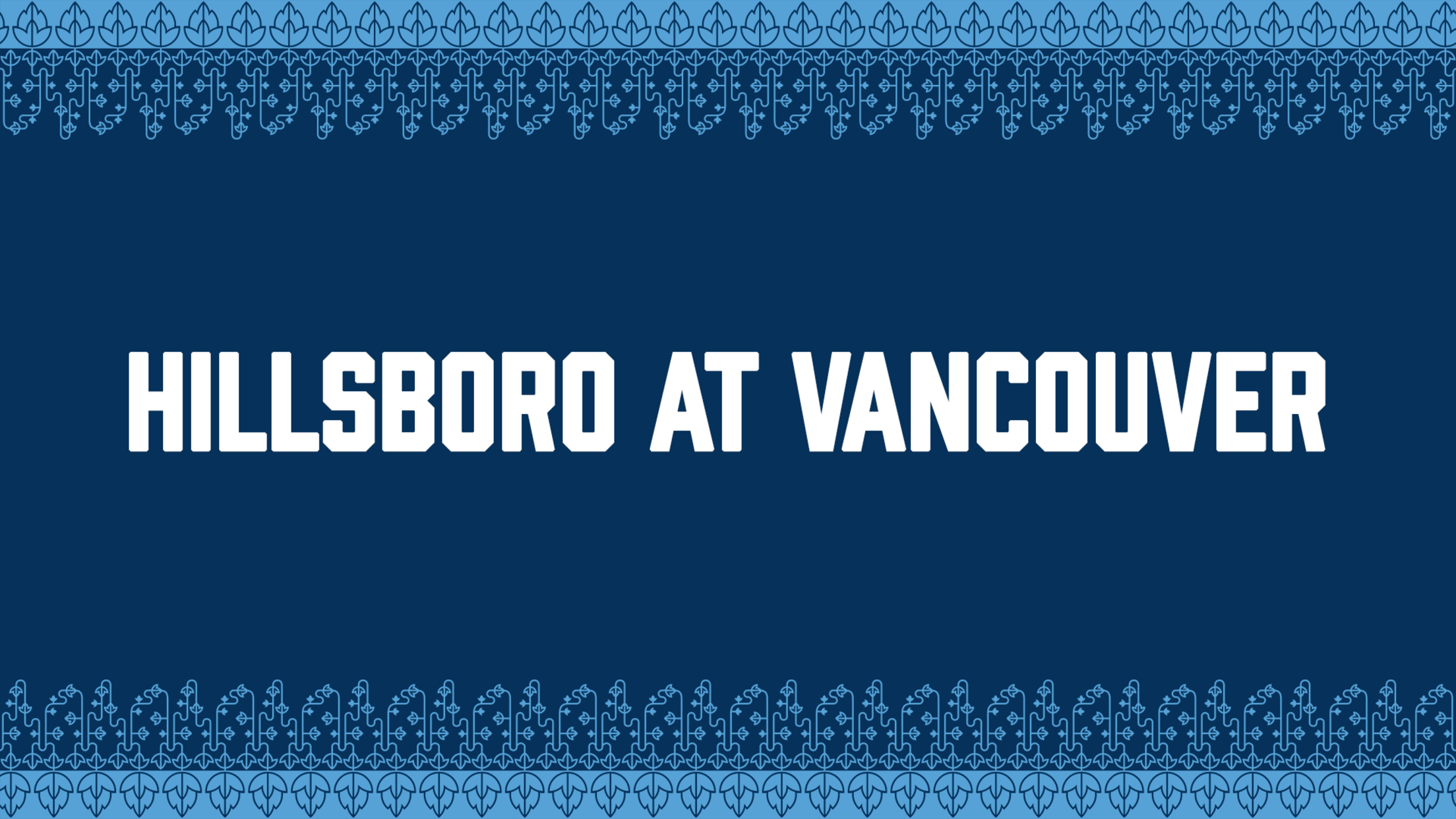 VANCOUVER, B.C. --- The Vancouver Canadians have certainly relished the opportunity to take on the Hillsboro Hops on their own turf this season. After sharing Ron Tonkin Field with the Hops last year during pandemic-related border restrictions, the old Nat Bailey Stadium magic has returned with a vengeance in 2022.
Palmegiani Salami With Five Ribs, C's Win Squeaker
Hops fall 10-9 at Vancouver in game with five lead changes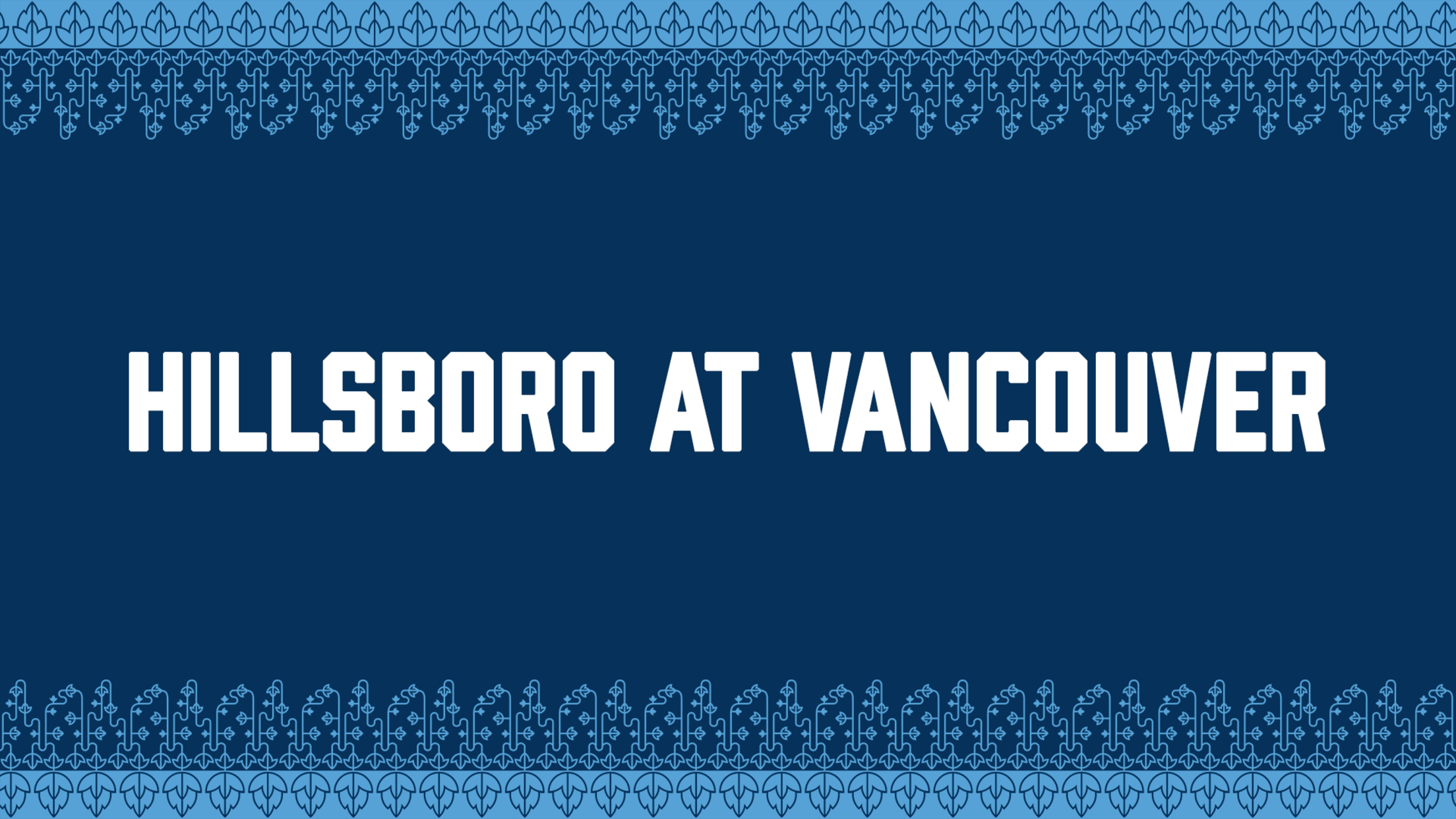 VANCOUVER, B.C. --- In a game where there were a combined 19 runs scored, 18 hits and five lead changes, the winning runs came with a whimper, not a bang. The Vancouver Canadians (30-20 2nd half, 60-53 overall) parlayed a walk, hit batter and balk into two runs in the
Hops Silence C's In Wild 9-5 Win At Vancouver
Hillsboro staved off a late Vancouver rally to end a 7-game losing streak north of the borter.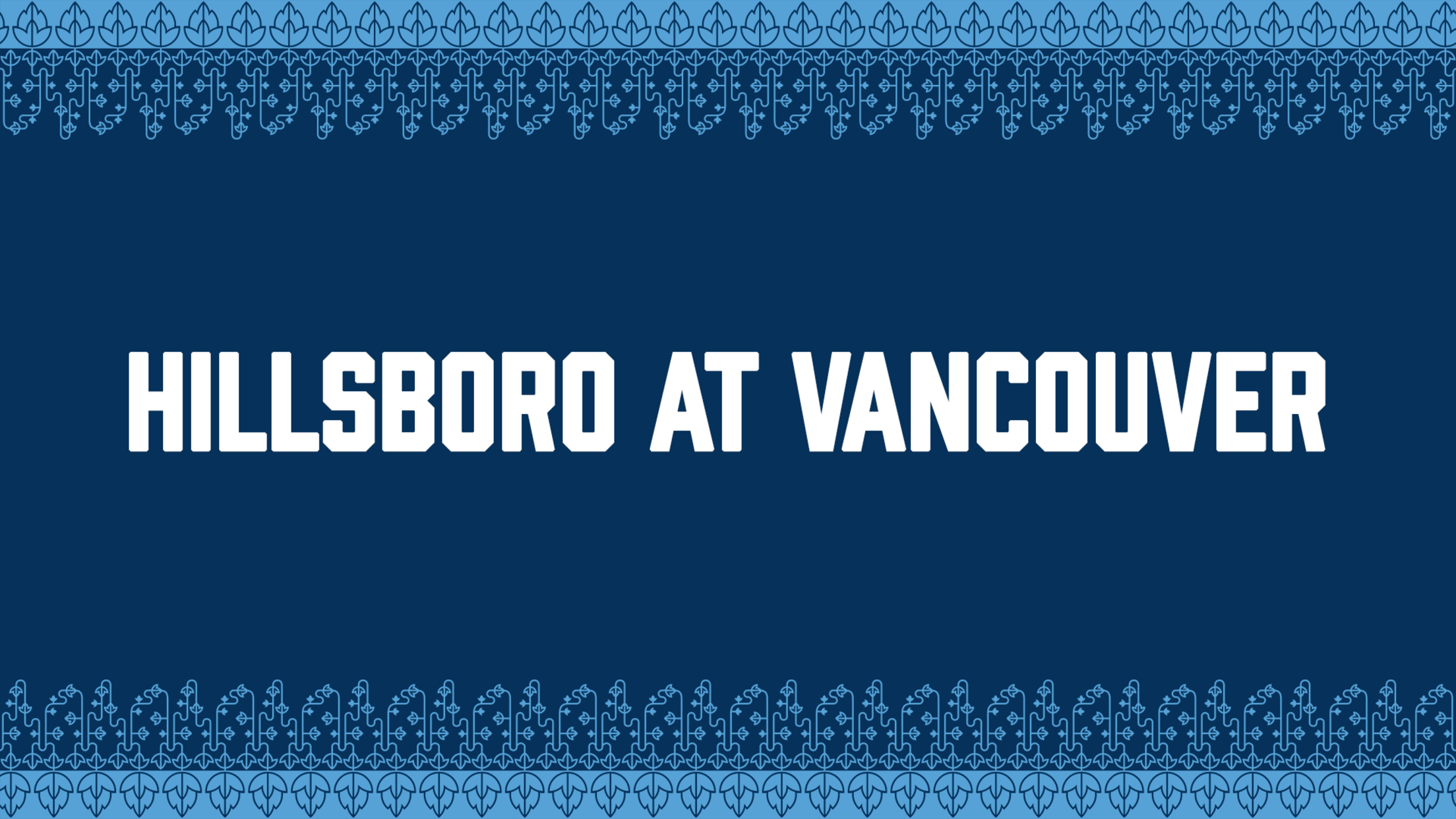 VANCOUVER, B.C. --- The Nat Bailey Stadium crowd in Vancouver is one of the loudest and rowdiest in minor league baseball, but on Wednesday night the Hillsboro Hops celebrated the sweet sound of silence. With the Vancouver Canadians fans in full throat following a five-run eighth inning that closed a
Sosa Silences Hops In Opener
C's catcher guns down two, hits game-winning 2-run HR in 4-3 Vancouver win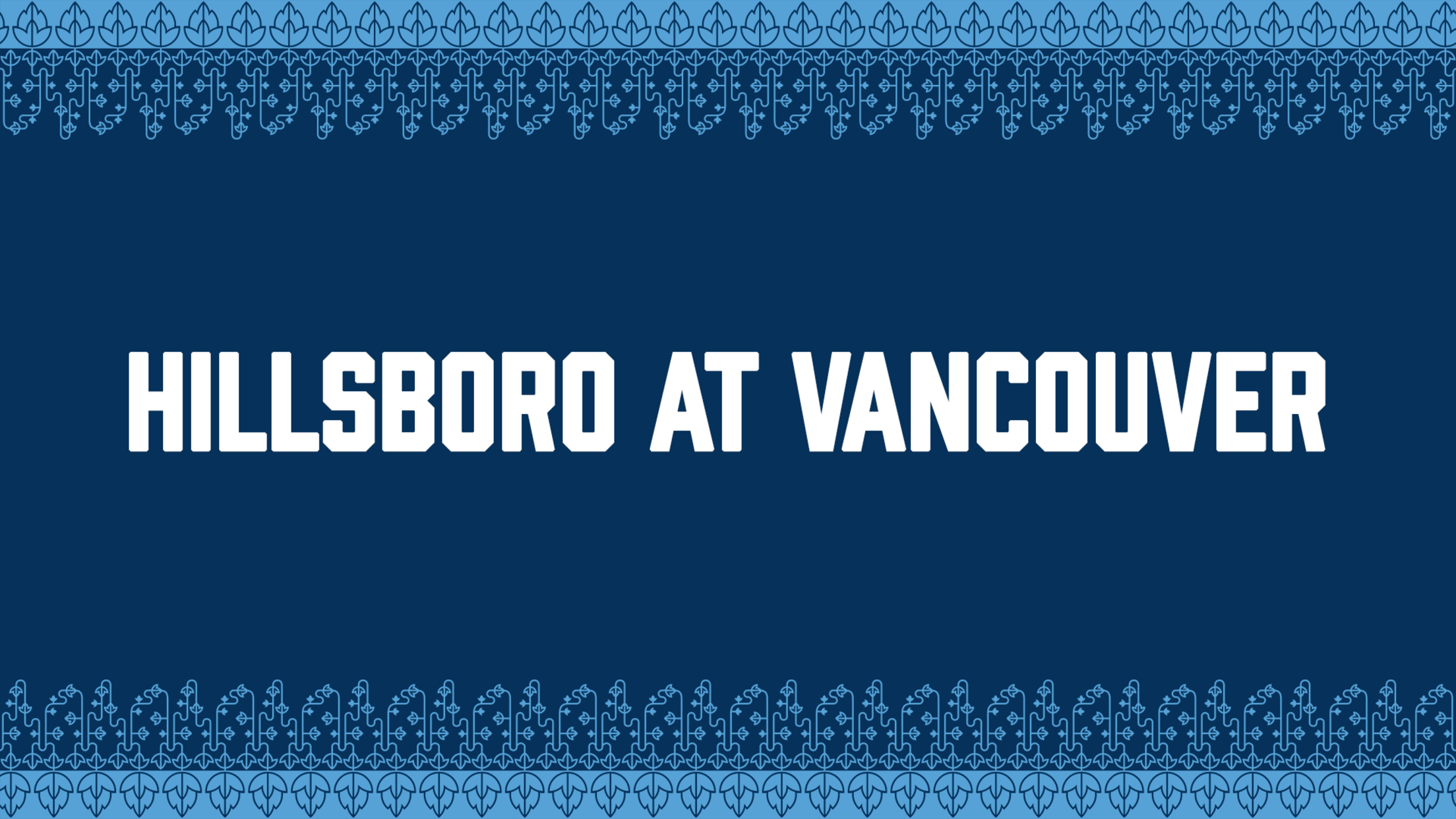 VANCOUVER, B.C. --- In front of a near-capacity crowd, Andres Sosa hit a two-run, go-ahead home run in the seventh inning and the Vancouver Canadians bullpen polished off the Hops with two perfect innings in a 4-3 victory over Hillsboro (21-28 NWL 2nd half, 50-63 overall) Tuesday night in the
Eugene Hits Fourth Grand Slam This Season Versus Hops
Jordan Lawlar Hits First Ron Tonkin Field Homer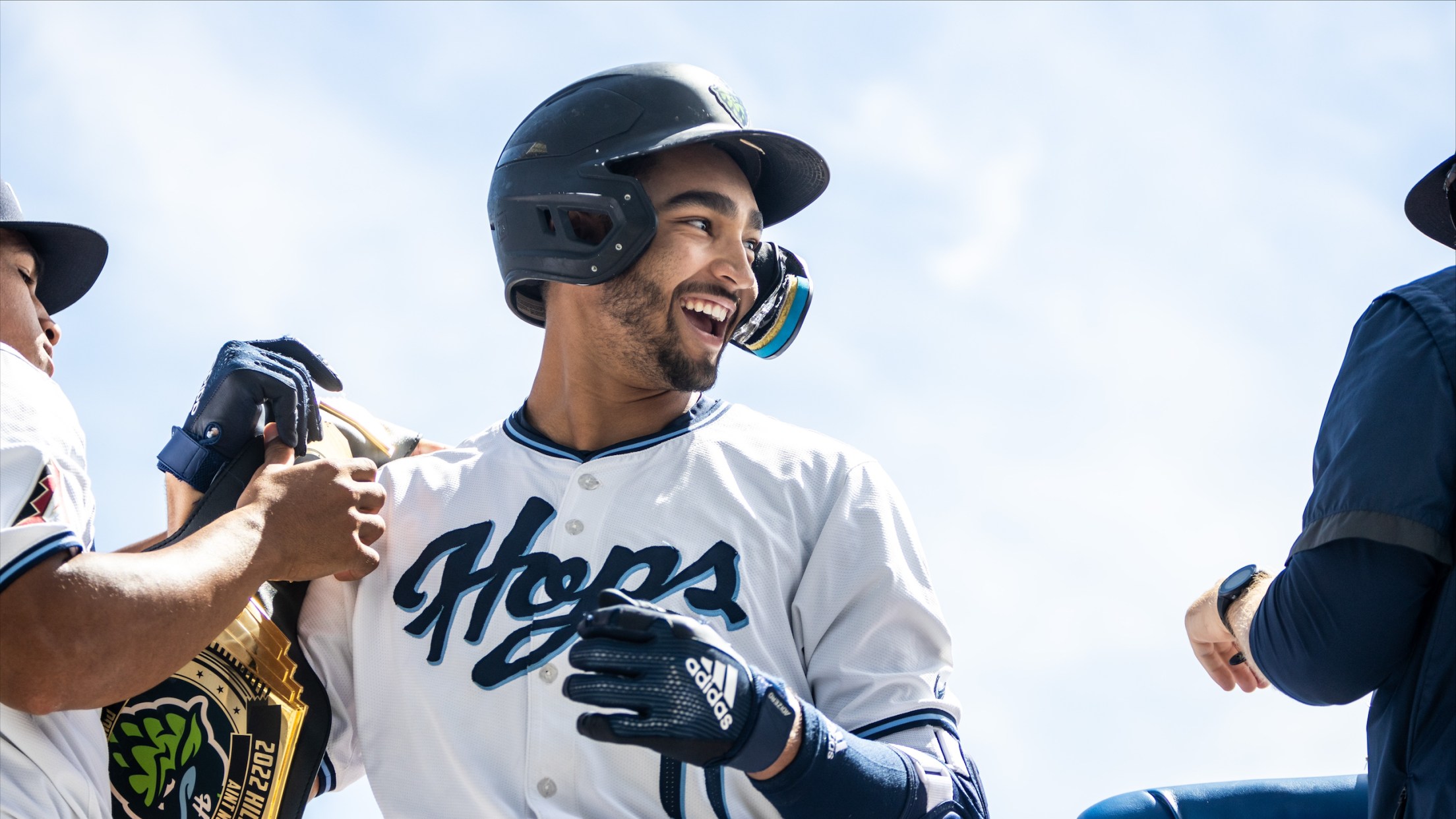 Hillsboro, OR (August 21, 2022) – Nick Zwack made his third appearance for Eugene since being acquired by the Giants and struck out eight over five innings. Jordan Lawlar hit his first Ron Tonkin Field home run and Neyfy Castillo had a solo home run, the only runs Zwack surrendered
De Los Santos Comes Through Again in 5-2 Win
Patrick Shines in Second Hillsboro Start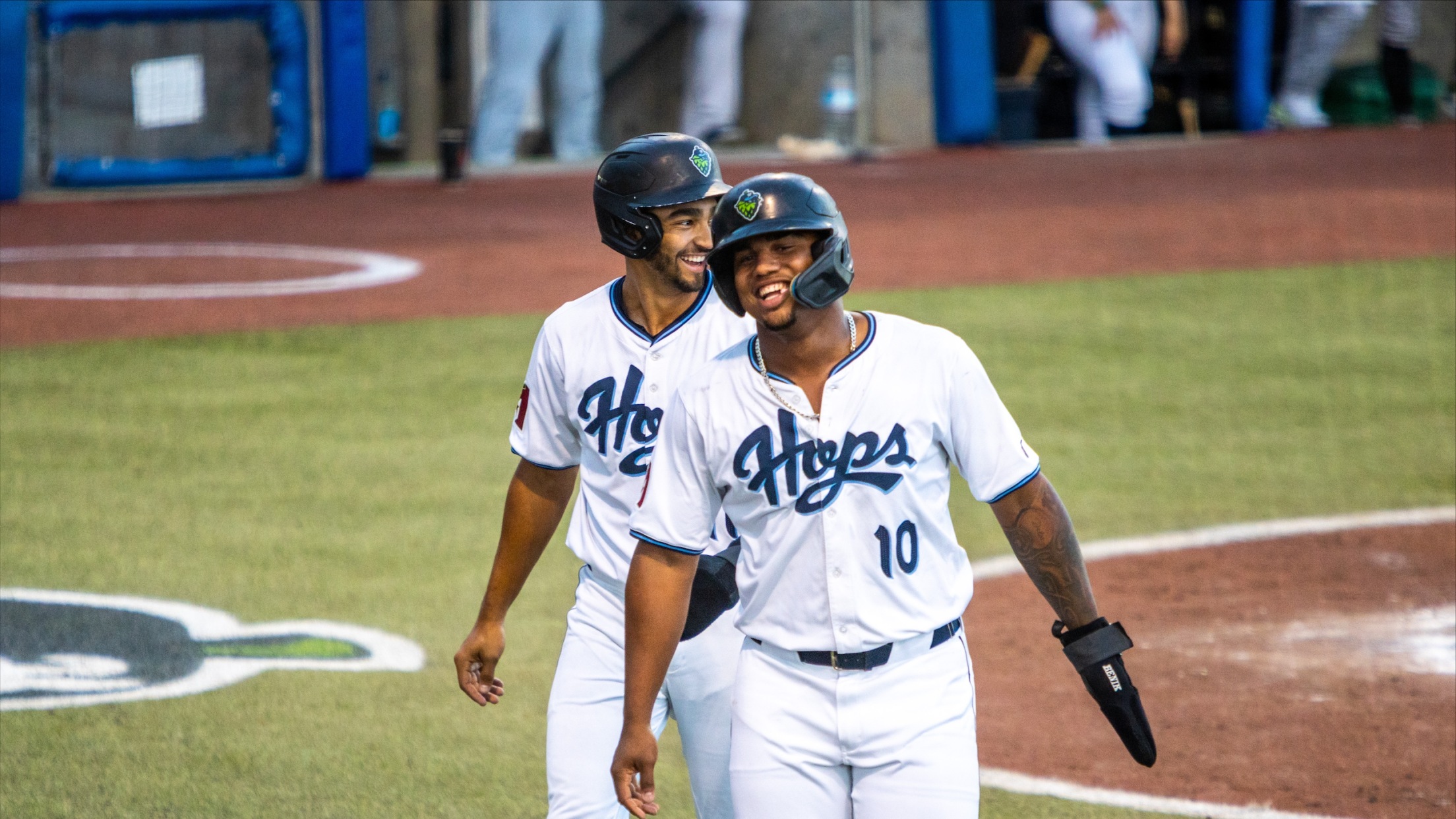 Hillsboro, OR (August 20, 2022) – Chad Patrick made his second start as a Hop and recorded a quality start, with Avery Short adding another scoreless outing in relief. Deyvison De Los Santos hit a go-ahead, three-run home run in the sixth, his 20th home run of the year and
Luciano Slams Ems to Win
Bliss Reaches Base Four Times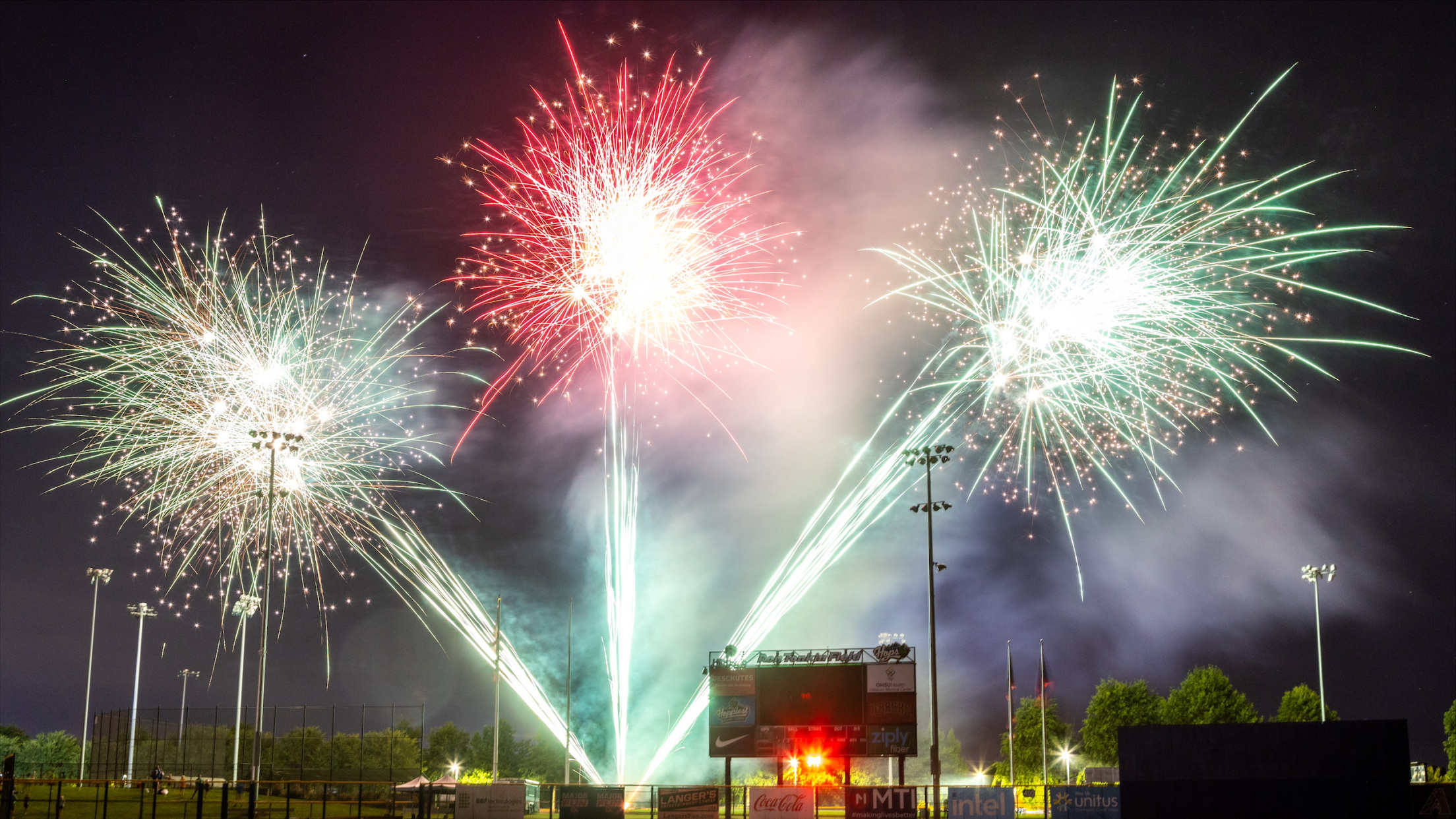 Hillsboro, OR (August 19, 2022) – The Hops left 11 on base and were 0-for-7 with runners in scoring position, as the Emeralds' pitching staff was solid after giving up 10 runs yesterday. Baseball's No. 17 prospect (MLB.com), Marco Luciano, hit the third grand slam of the year for Eugene
De Los Santos, Roberts & Vukovich Blast Homers in Hops' 10-1 Win
Lawlar Steals Home, Randall Brilliant Again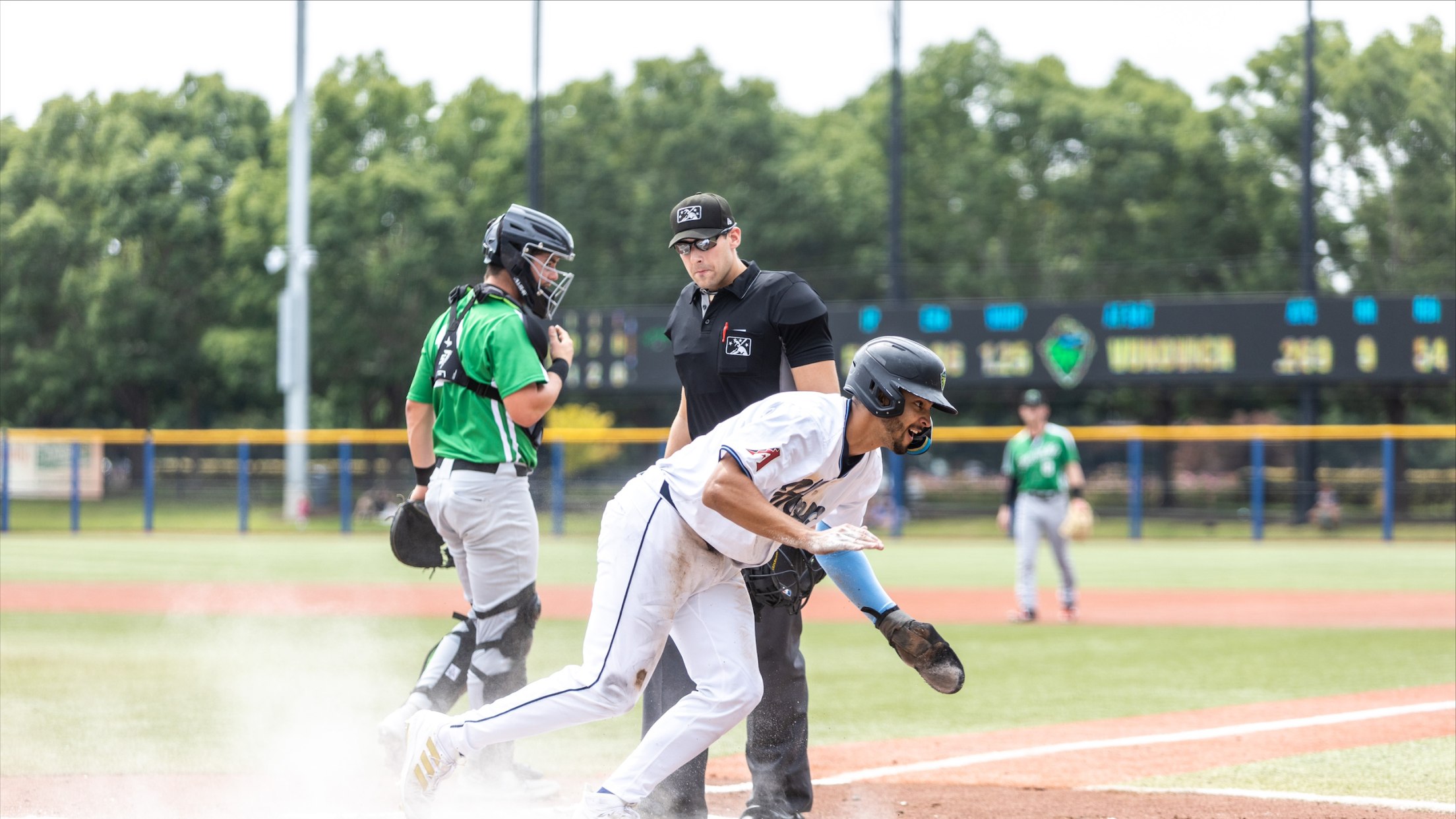 Hillsboro, OR (August 18, 2022) – Eugene came into the game leading the Northwest League in most pitching categories, including fewest home runs allowed, but the Hops put up a crooked number on the Emeralds' staff Thursday. 10 Runs on 12 hits, including home runs by Deyvison De Los Santos,
Hillsboro Turns Key Double Plays in 5-3 Victory
Tomorrow's Game is Free on MLB.TV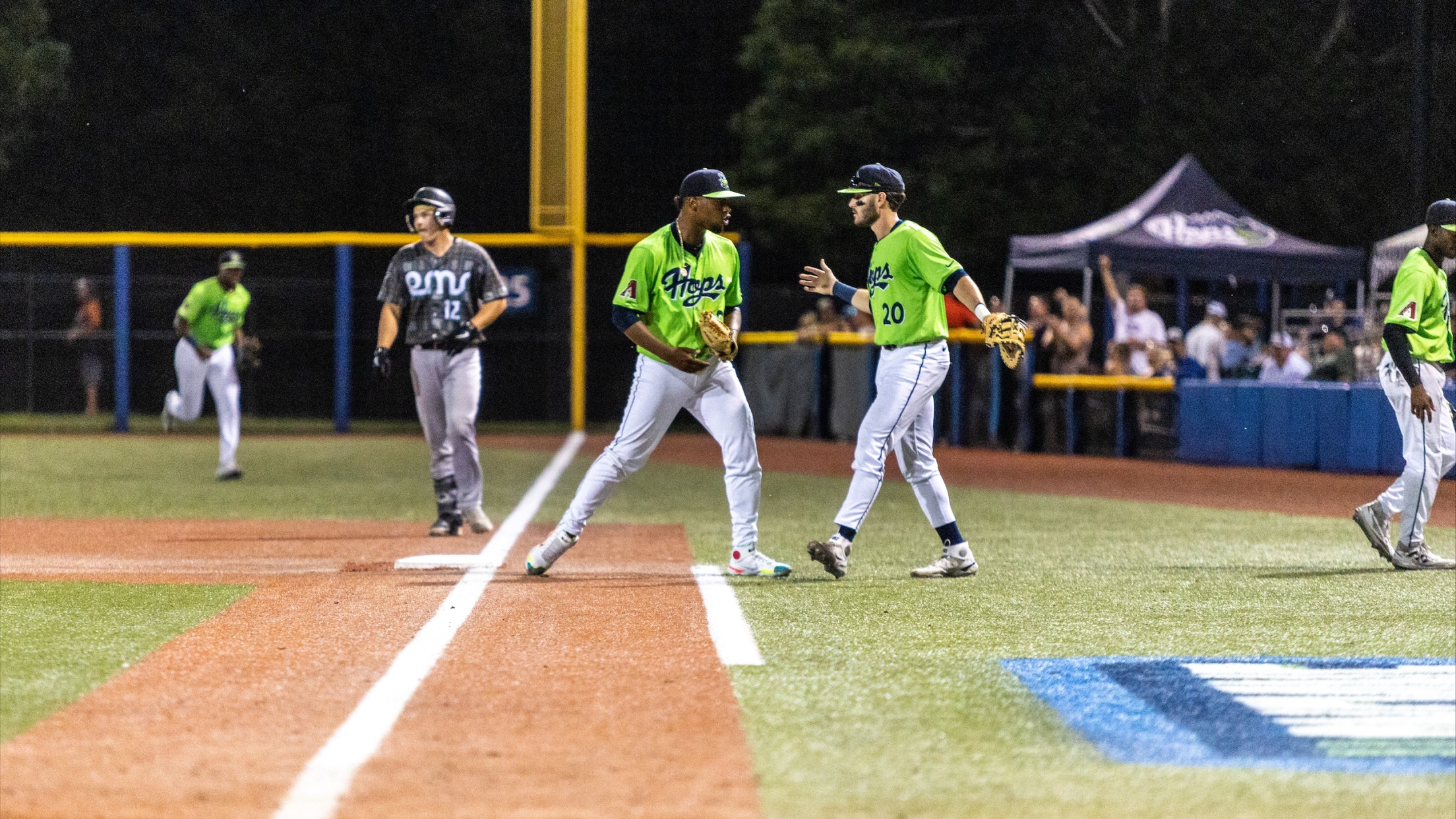 Hillsboro, OR (August 17, 2022) - There were a combined six double plays in the game, three per side, with Hillsboro turning one in each of the final three innings, en route to a 5-3 win. The three double plays were one shy of the team record, which has been
Eugene Dominates Series Opener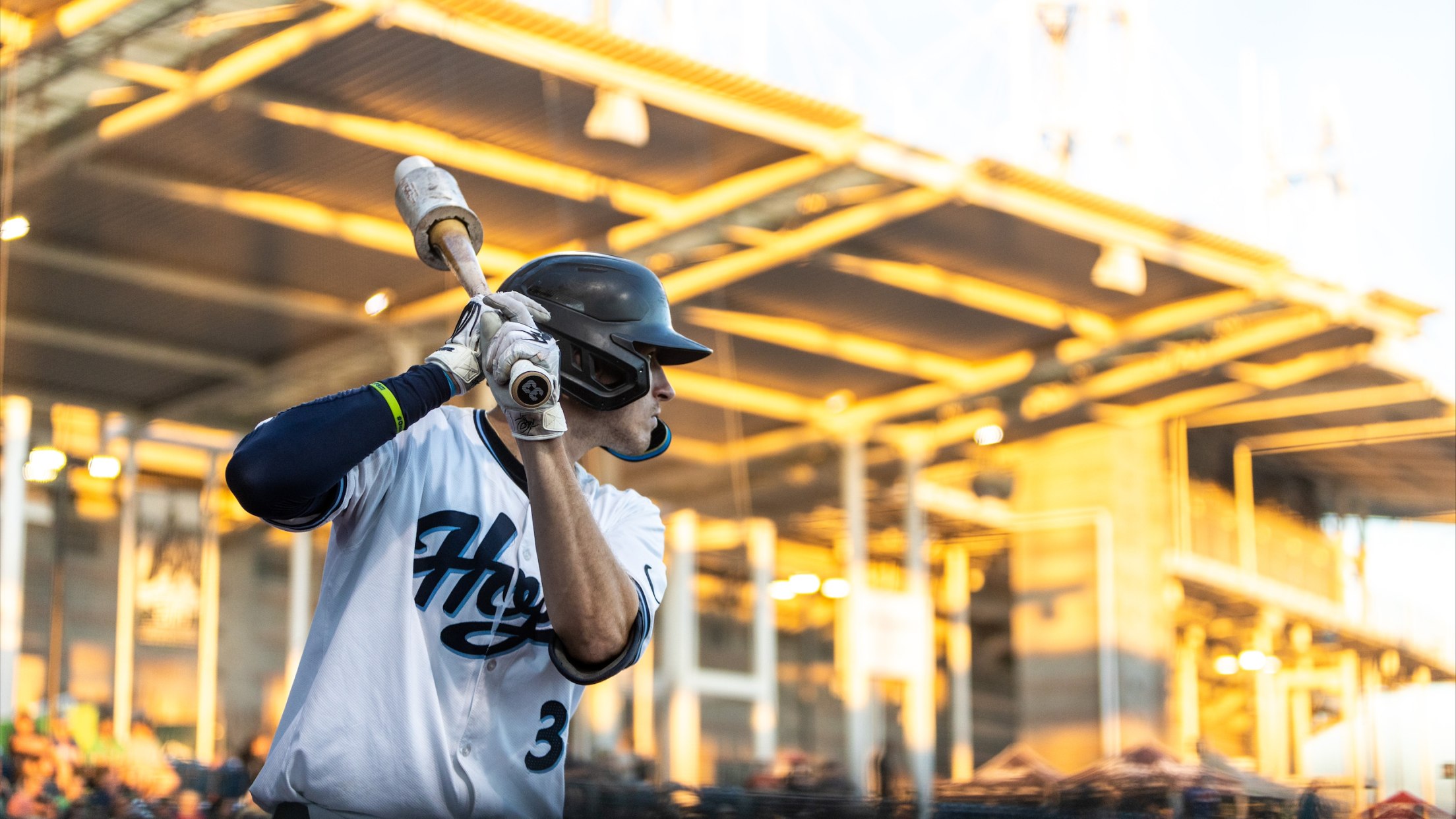 Hillsboro, OR (August 16, 2022) – Game one of the series was all Eugene, as they put up nine runs and struck out 14 on Tuesday. Landen Roupp had another solid start, moving to 3-0 and striking out nine over five innings. Emery, Glowenke, Matos and Pomares all had two-hit
Patrick, Short and Martinez Combine for One-Hitter
Fifth One-Hitter in Hops' History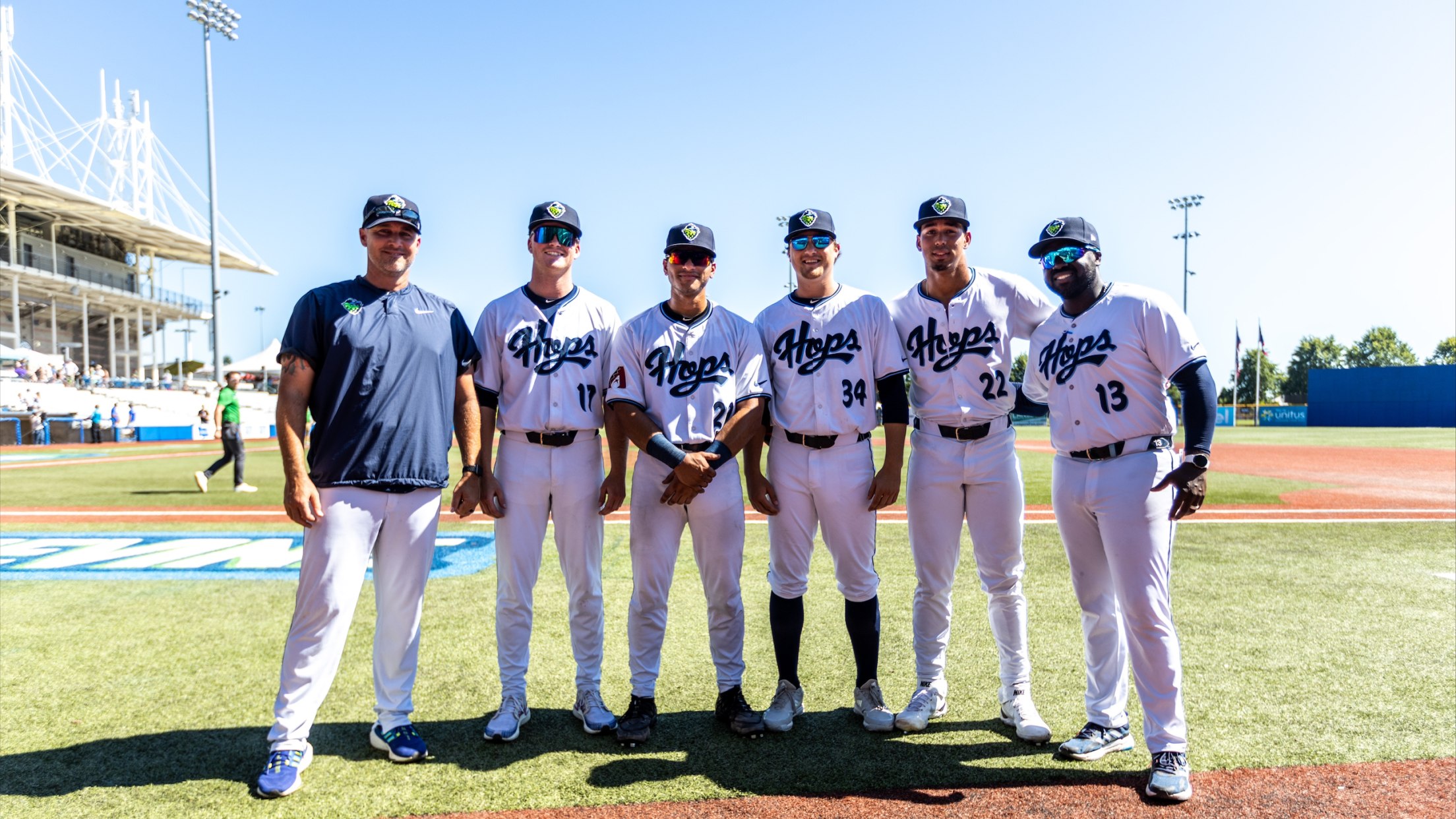 Hillsboro, OR (August 14, 2022) - Chad Patrick made his first appearance as a Hop on his 24th Birthday and was brilliant. Patrick struck out seven and allowed no earned runs over four innings. The Hops tossed their fifth one-hitter in team history, with the only Spokane hit coming in