Storms Postpone Sunday's Matchup
Game to be Made Up in Asheville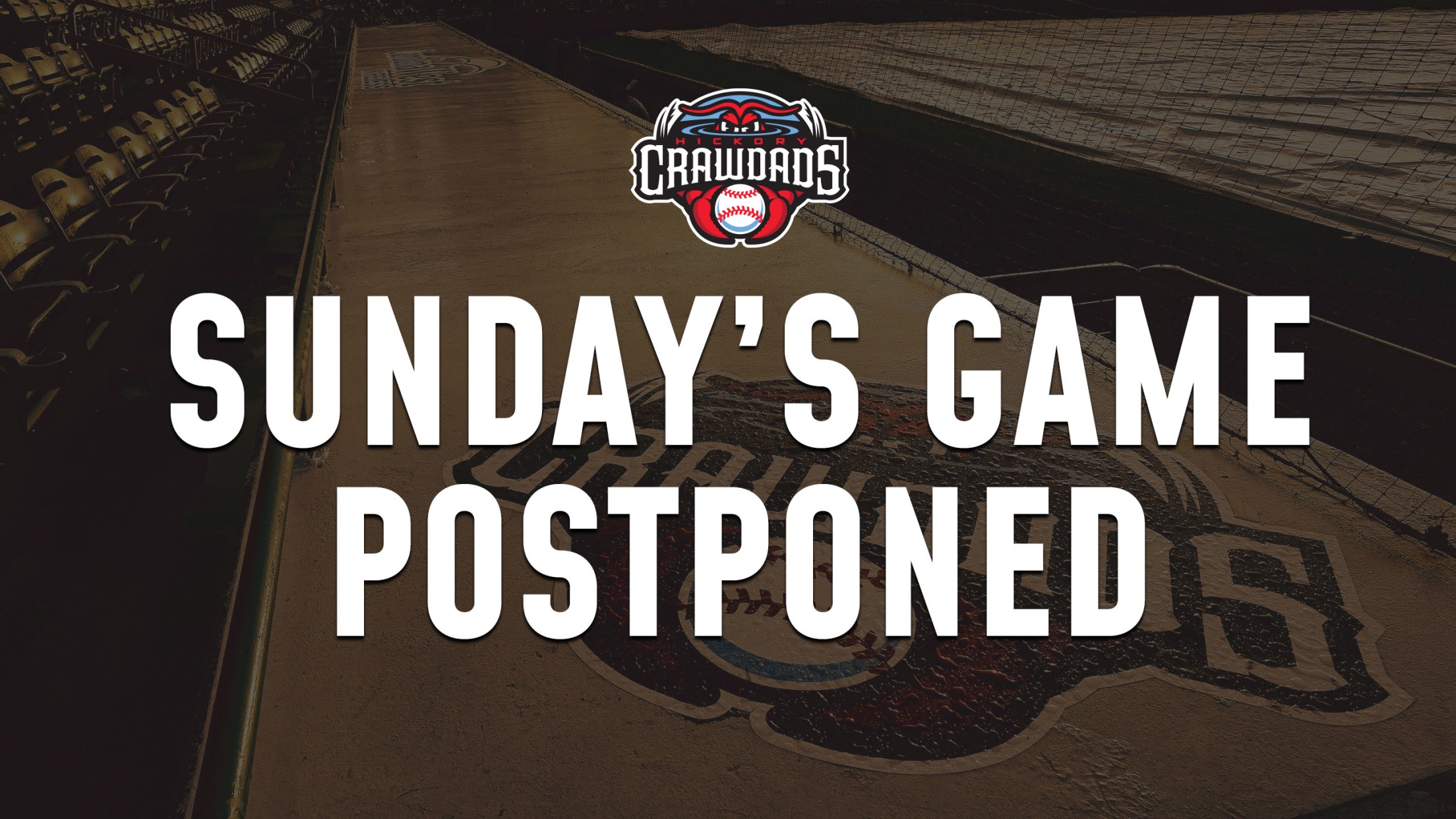 Hickory, NC- Sunday's series finale against the Asheville Tourists was postponed due to weather. Tonight's game, like Saturday's, will be made up in Asheville during the June 20-25th series with the exact date to be determined. Tickets from tonight's game can be exchanged for another date this season at the
Hickory, NC- Sunday's series finale against the Asheville Tourists was postponed due to weather. Tonight's game, like Saturday's, will be made up in Asheville during the June 20-25th series with the exact date to be determined.
Tickets from tonight's game can be exchanged for another date this season at the Mike Johnson's Hickory Toyota Ticket Office. An upgrade is required for July 2nd and the July 29th Christian Concert. Representatives will be reaching out to any groups booked for tonight to reschedule the outings.
The Crawdads have a scheduled off day tomorrow and will travel to Greenville for the first leg of a two-week road trip. They will return home on Tuesday, June 13th.